Ward returns, stops Smith in round nine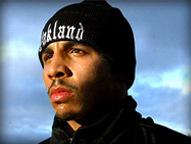 --

By John J. Raspanti at ringside:

Out of the ring 19 months, WBA super middleweight champion Andre Ward (28-0, 15 KOs) made a triumphant return by stopping overmatched Paul Smith (35-6, 20 KOs) in round nine at the Oracle Arena in Oakland, CA. Saturday night.

Ward utilized his left jab in the first two rounds while Smith was content to follow.

The 2004 Olympic gold medalist began to open up in rounds three and four-- strafing Smith with combinations from all angles. Smith occasionally tried to counter, but the quicker Ward was able duck or move out of the way.

Ward, 31, mixed it up his attack in rounds five and six, working the body and stinging Smith with head shots. A classic one-two bothered seemed to bother Smith.

Smith, 32, finally caught Ward with a couple of good body shots in round seven, but Ward quickly fired back with a five-punch salvo. Smith tried to land something of consequence in the next stanza as well, but found himself off balance.

Ward tattooed Smith with jabs and sweeping right hands. A leaping left hook knocked him back a step. Ward forced Smith into the ropes and worked over the Liverpool native. Smith, with blood streaming from a cut over his left eye, sagged a little but let fly with a hard right hook at the bell.

Both fighters glared at each after the round ended.

Ward came out with bad intentions in round nine. He punished Smith from pillar to post with lefts and rights. Smith backed off, but his face his full of blood and his legs looked weary.

After absorbing another combination, Smith's corner threw in the towel. The referee immediately waved off the contest. It was reported after the match had ended that Smith had suffered a broken nose in round eight.

The time was 1:46 seconds in round nine.

"Thank you so much Bay Area," said a beaming Ward after the fight. "I fought a guy who you didn't really know. Thanks for the support."

"I'm disappointed," said Smith.


---