Unforgettable Trash Talkers: Part: One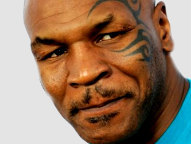 --

By "Big Dog" Benny Henderson Jr.

I remember the old adage, "you can talk the talk, but can you walk the walk?" Basically telling your foe to shut his mouth and start throwing dukes. And we as boxing fans have come across many great talkers in the game, some who were pretty much mouth, some, well, their hands were just as hard as their words.

Throughout the years trash talking has become a sales pitch of sorts, in the minds of many, if bad blood is not brewing, it would appear that the fight itself would lack that certain spark to fire up entertainment. Although not necessarily true, the build up to a fight helps bring in the crowd, when two men are trash talking one another, people want to see the outcome, who will get the last word per say. So with all this being said, let's pay homage to some of the mouthy men who although spewed venom, their hands struck like vipers.

Muhammad Ali (56-5, 37 KO's)

Toting the label, "Greatest of all time", Ali, born, Cassius Clay, not only was he one of the most colorful personalities, he was no doubt, the godfather of trash talk. His verbal assaults towards his opposition was only the start, he would belittle his opponent, then use his superior skill to beat them in the ring. At 22 years old, Ali defeated the hard hitting Sonny Liston for the heavyweight championship crown. He banged it out in unforgettable match-ups entitled, "the rumble in the jungle" and the "Thrilla in Manila". During his reign as a fighter, well as fall, Ali became an iconic figure, in and out of the boxing world. A living legend.

Unforgettable Quotes:

"I am the greatest. I said that even before I knew I was."

"It will be a killer, and a chiller, and a thriller, when I get the gorilla in Manila."

"I done wrestled with an alligator, I done tussled with a whale; handcuffed lightning, thrown thunder in jail; only last week, I murdered a rock, injured a stone, hospitalised a brick; I'm so mean I make medicine sick."

Mike Tyson (50-6, 44 KO's)

Although now, seemingly tamed in his older age, there was a time when the "baddest man on the planet", would not only open up a can of whip ass on somebody, he had a flamboyant slang to go along with it. The youngest heavyweight champion of all time, Tyson brought even the non boxing fan to the game. The masses paid millions in pay per view events, most of the bouts ending as soon as they began. Many looked at Tyson they did Liston. A bully, who needed to be taught a lesson, and in one of the greatest upsets in fight history, Buster Douglas humbled the heavyweight king in 1990. Tyson's trouble in and out of the ring made him a nemesis to the media. His radical outburst in and out of the ring was at time tasteless, yet entertaining. Although losses to Holyfield and Lewis, Mike could still sell a ticket, and did so in his latter fighting years, with his unpredictability.

Unforgettable Quotes:

"I was gonna rip his heart out. I'm the best ever. I'm the most brutal and vicious, the most ruthless champion there has ever been. No one can stop me. Lennox is a conqueror? No! He's no Alexander! I'm Alexander! I'm the best ever. I'm Sonny Liston. I'm Jack Dempsey. There's never been anyone like me. I'm from their cloth. There is no one who can match me. My style is impetuous, my defense is impregnable, and I'm the ferocious. I want his heart! I want to eat his children!

"I'm not much for talking. You know what I do. I put guys in body bags when I'm right."

"My power is discombobulatingly devastating. I could feel his muscle tissues collapse under my force. It's ludicrous these mortals even attempt to enter my realm."

James Toney (76-9-3, 46 KO's)

Earning titles in multiple divisions, yet, never really winning the hearts of the fans, James Toney is no doubt a future Hall of Famer. Aside from the likes of Floyd Mayweather Jr, Roy Jones Jr. and Bernard Hopkins, James Toney is most undoubtedly one of slickest boxers in the boxing game. His defense is, or at one time, was something to be admired. He could make a man look silly while fighting off the ropes. The only sad thing about Toney's career, is the fact that at forty-five years old, and way past his prime, he painfully continues on. But, regardless if you love him or hate him, you could never deny his skills, or his comedic tirades.

Unforgettable Quotes:

"Talk to Bob Arum, he's my man. Don King kiss my ass!"

"If I'm the poster boy for steroids, steroids is going out of business."

"Everybody who doubted me, if you don't want to respect me, fuck em."

If you do not agree with the first three on my list of unforgettable trash talkers, no worries, there are many more to come. So be sure to check out part two to see where your favorite trash talker will end up on the list.

CONTINUE: PART TWO

Email Benny at: crazzedtrucker@aol.com
Check out Facebook: www.facebook.com/benny hendersonjr
And Twitter: www.twitter.com/bennyhenderson