The Soapbox – March 28, 2014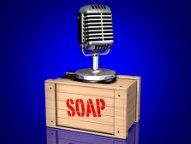 --


Good Friday to everyone and we return with another installment of "The Soapbox," in which some of the most intelligent and knowledgeable fans in the sport get to sound off. And once again, we have another submission from G. Link, who talks about the problems at HBO - which the network has created itself and will have to rectify moving into the future...

Great column today! (maxboxing/garcia-vs-tba-on-hbo) I just have to give a not-so-mini-rant.
HBO's position on [Mikey] Garcia/[Yuriorkis] Gamboa is the position for the benefit of the fans/subscribers...but I can't help but feel like they're battling a monster of their own creation.

The situation HBO faces with young fighters reminds me of the situation they faced back in the '90s. On one hand, HBO was a staunch opponent of the alphabet sanctioning bodies, criticizing their sanctioning fees, their absurd ranking system and especially, the mediocre mandatory challengers that HBO was "forced" to broadcast per their fighter contracts. HBO was the first to criticize the WBC, WBA and IBF...and yet they were also the first to promote fights where their titles were front and center and treated as "legitimate" world titles. On one hand, HBO was valiantly fighting the good fight but on the other, they continued to legitimize the subject of their criticism by validating the sanctioning body as the arbiters of "world" champions.
Which brings us to today, where HBO has made Mikey Garcia an "attraction," broadcasting seven fights against competition that maybe weren't complete no-hopers but solid underdogs nonetheless. HBO is at least as much Garcia's promoter as [Top Rank Promotions'] Bob Arum and now that they've groomed a fighter for stardom, marketing him as a big deal, HBO is ready for him to step up in a big fight...but now, the fighter of their creation has leverage they've given him to refuse the fight and HBO only has themselves to blame.
In acting as a co-promoter, HBO has lost sight of their brand and purpose. It's not their job to build Garcia as a fighter and attraction...that's Top Rank and Garcia's manager's and trainer's job. HBO's job is to match fighters in entertaining, competitive fights while providing the platform for each fighter to rise to the moment and create real substance upon which the marketing package can be built, a package grounded in talent, drama and entertainment, which can withstand something as unpredictable as wins and losses...and if wins and losses aren't the be-all/end-all of the business of boxing, then maybe judges feel no pressure/bias and start judging with a fair and open mind...
Just like HBO struggled with the alphabets while simultaneously promoting their importance, today, HBO is struggling with fighters who won't risk their undefeated records while simultaneously overvaluing the meaning of an undefeated record they created. Rather than take young unbeaten fighters like Garcia and be matchmaker rather than promoter and forging them through the fire of real and meaningful fights, they protect them and then expect the fighter to risk the very thing HBO valued in the first place: the unbeaten record, for what represents only a small raise in pay. With HBO valuing records and being undefeated, what incentive does any fighter have to risk the record (or getting KO'ed...since too many fighters accept decision losses rather than risk the KO, which they can pretend were unjust) unless either the pay is exorbitant...or because that is the only path to get on HBO for big money and afterwards, providing you are talented, determined, brave, entertaining, etc. then win, lose, or draw, HBO will welcome you back with open arms for the same or better money? As it stands, HBO incentivizes no risk, no drama, bad TV.
In fairness to HBO, the boxing culture where a single loss in proof that a guy isn't for real, where a knockout loss is proof you lack a chin/heart, where losing is on the verge of career-ending is as much to blame for the dearth of competitive fights, where undefeated stars are valued higher than anything else, no matter the quality of opposition.
If you asked me the single greatest advantage that the UFC has over boxing with regard to its fans is that Dana White promotes the UFC brand of fighting and as a result, when the UFC creates stars through performance, those stars maintain their popularity in win and loss alike. An MMA star can lose, get knocked out/submitted and even lose a few fights in a row and the UFC still promotes them as big deals (sometimes a bigger deal than the guy who beat them by safety-first, boring decision) and matches them with real competition because the UFC promotes the brand. HBO needs to promote the HBO boxing brand, not individual fighters. The stars should emerge through the brand, not the brand being sacrificed to build on potential.
No matter what, Garcia should represent the last of what I call the "Andre Berto deals," where HBO grooms protected young "attractions" and moving forward, HBO starts doing "Vasyl Lomachenko deals" where the young, unproven fighter is welcome as long as they're ready for real fights. If HBO follows this path, then suddenly, promoters go back to building fighters since that is what becomes marketable in the long term rather than protected, undefeated "attractions." Then HBO rebuilds its brand, which, for decades, was the only seal of approval a fighter/fight needed. In 1987 or 1997, if I told a casual boxing fan there was a fight on HBO, that's all I really needed to say...but nowadays, the assumption of greatness is gone and reclaiming that brand value should be HBO's focus.

G.link

Mr. Link, as always, thanks for your insightful analysis. And many in the industry agree with what you say; however, in today's business, there is an intrinsic relationship between the promoter and network in building and developing a brand. There is a partnership that is at play in which both entities have to do their part to develop a star. A promoter can't truly cultivate an attraction and/or pay-per-view franchise without the support and exposure given by HBO and the network, in turn, can only take a fighter so far if they are handled by mere "television packagers" who believe getting a fighter on a premium cable outlet and collecting a lucrative license fee two or three times a year is their only job.

It's a relationship in which both parties must pull their weight for the good of everyone. But as one boxing insider said to me, "HBO has become the promoter. They want exclusive rights. They want to restrict the fighter's ability to fight lesser fights on another network. They want to make the undercard fight. To be fair, I don't know how any promoter can build up a fighter if the job is to simultaneously build his résumé on HBO and put him in against the toughest opposition possible on HBO at the same time. They should stop trying to be promoters and start being TV broadcasters again. Your reader is right in a lot of ways. HBO is the architect of their own problems, IMO."
But here's the flipside to that: the recent fiasco involving Adonis Stevenson, who eschewed what HBO and Main Events thought was a done deal to face Sergey Kovalev in the fall, to instead take a more lucrative deal to face Andrzej Fonfara on May 24th (and then perhaps face Bernard Hopkins down the line). HBO had broadcast his last three fights (I'm assuming for more than just Bitcoins) and in late November, they had a doubleheader from Montreal co-headlined by Stevenson and Kovalev, which turned out to be a prelude to more prelude fights that well...don't amount to much right about now.

HBO would've been better served in this instance if it would have had an exclusive, long-term agreement with Stevenson. But in this instance, it had a "matching rights" situation (http://www.maxboxing.com/news/promo-lead/stevenson-fonfara-lands-on-showtime), which was leveraged against them at the end of the day. So basically, HBO developed and gave great exposure to Stevenson on behalf of its rival network for Hopkins' next big fight (although Beibut Shumenov can upset the apple cart on April 19th in Washington D.C.).

Going back to Garcia, it was just a few months ago (in January) as HBO was funding his fight versus Juan Carlos Burgos when he was seemingly being fast-tracked to face Manny Pacquiao on pay-per-view. Now as he balks at the money being offered to face Yuriorkis Gamboa, he finds himself in a position in which he might sit for awhile (or least not appear on the HBO airwaves). But yes, this is a situation that they created and it did begin with the era you referenced. When it comes to exclusive long-term deals with fighters, you're damned if you do, damned if you don't.

It gives the network a certain amount of security but it can also leave its subscribers stuck with a slate of unattractive match-ups. That said this dynamic has always existed. Perhaps it's more about who's managing it.

FIGHT ON

Here's the ticket info for the May 10th rematch at the Galen Center at USC between Bermane Stiverne and Chris Arreola that go on sale this morning:


Priced at $300, $200, $100, $50 and $25 (plus applicable fees), advance tickets may be purchased through the Galen Center Box-Office/USC Ticket Office located in the Student Union, phone

213-740-4672

(GOSC) or online through

www.Galentix.com and www.Ticketmaster.com. Doors will open on the day of the event at 3:00 p.m. with the first bell of the non-televised undercard at 3:30 p.m.