The ESPN2 Friday Night Fights TV Cheat Sheet- July 27, 2012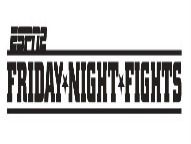 --


Philadelphia is in the process of crowning a successor for Hall of Fame-bound Bernard Hopkins, not an easy task given Hopkins' legacy as well as Philly's illustrious history and blue-collar reputation. There are several young boxers climbing the boxing mountain, maintaining the city's well-earned reputation of quality and fighting spirit. Danny Garcia leads the pack after an exciting upset of Amir Khan and previous victory over Mexican great Erik Morales. Henry Lundy has a way to go in closing the gap between himself and Garcia, still chasing his world title shot and subsequent recognition beyond a championship. Tonight, ESPN2 features a Philadelphia doubleheader with both boxers tested by sound opposition, knowing a loss pushes them off their mountainside ledge.

At the Resorts Casino, Atlantic City, NJ
(ESPN2) Henry Lundy (22-1-1) vs. Raymundo Beltran (25-6)
(The Ring magazine #8 lightweight vs. unranked)
(ESPN2) Farah Ennis (19-1) vs. Richard Pierson (11-2)

Richard Pierson –
Jersey native learned to fight and scrap for everything at an early age; at least I assume that given Pierson has 24 brothers and sisters. Came to boxing late, at age 21, citing Bernard Hopkins and Manny Pacquiao as inspirations. Like other troubled youngsters, credits the hard work and dedication needed to thrive in boxing for turning his life around and keeping him off the dangerous streets. Despite his late start, showed natural ability, winning the New Jersey Golden Gloves title even though he participated in less than 10 bouts. Where Pierson learned the most was in sparring sessions against elite boxers, testing himself against champions Tomasz Adamek, Kelly Pavlik and Joshua Clottey, as well as other notable world-level operators like Edison Miranda, John Duddy, Omar Sheika and Pawel Wolak. Only has 13 fights despite turning pro seven years ago, having many scheduled bouts fall out at the last minute. In some instances, Pierson took fights on two or three days' notice, not looking particularly impressive as a result. Stylistically, is a mish-mash of techniques, sometimes leading and other times reacting to an opponent's offense. Most probably a result of taking on sparring partner roles so much, never formulating a style of his own. At 6'3", has great size, evenly proportioned with long arms, but Pierson does not get everything out of those impressive dimensions, never studying or viewing tapes of opponents. Fought at 172½ pounds three months ago but says he is a natural middleweight, not needing to cut weight drastically. In February, returned from an 18-month layoff and had one other fight this year finally building some career momentum. Once in the ring, does well, winning seven of his last eight fights and stopped six of those foes. At age 31, has left his physical prime but Pierson does not have a lot of mileage on his body and looks sharp in terms of reflexes and speed. Never been 10 rounds before, a concern given the opposition. Impresses outside of the ring, mentoring youth at the Paterson YMCA and attends college, studying creative writing so he can take my job when he is through throwing punches. A boxer one roots for but if he is to further his goals, Pierson needs to win impressively tonight.
Farah Ennis –
People my age (over 40-ish) associate the name "Farah" (albeit short an "R") with "Fawcett," something Farah Ennis wants to change for this generation of boxing fans. Quietly confident in and out of the ring, Ennis comes from a boxing family; his father was a pro (Farah's main trainer as well) and his brother, Derek, boxes professionally. Despite growing up in a gym, does not have an elite amateur résumé, not breaking through in tourneys at the national or even regional level. What Ennis has is undeniable boxing instinct and relaxed manner in the ring, displayed in his sense of distance and ability to entice foes off balance and counter them. I would choose Montell Griffin as good comparison. A thudding puncher more than kayo artist, he switches from an attacking style to time and counterpunch opponents who believe they gained an advantage when Ennis backs out of a firefight. Stopped 12 of 19 foes in this fashion, building momentum and finding holes as the rounds progress, sometimes needing two or three rounds to get his motor engaged. That played a role in Ennis' lone loss, to the naturally bigger Alexander Johnson by majority decision, when Ennis did prove he could go 10 hard rounds coming on strong late while battling against a cut. Took nine months off afterward, refocusing and returning with two wins over ordinary opposition in 2012. Can get lazy with his punch output, evident when Ennis backs to the ropes voluntarily, but when at center ring and given space to operate is hard to outbox. Ennis' defense is better than average, despite dropping left hand low and posing an opening, trying to lure opponents into punches. Shifts from defense to offense well, re-centering his balance quickly to land a hook or body shot with zip and precision. Ennis' body attack is underrated, throwing two- and three-punch combinations solely to the ribs when opponents focus on covering up. At 6'0", is an average size for super middleweight, with a thick upper body and torso, but his reach looks normal at best and Ennis needs to make his jab more impactful. Ennis lacks sizzling speed or a flashy component to his game but otherwise is a sound boxer in every department. Put it all together, as Ennis does, and you have a formidable challenge to super middleweights.
Verdict –
The fact that Ennis grew up in the sport while Pierson came to it late is a key intangible I am basing this pick on. There are certain aspects of the sport picked up by osmosis that aid Ennis, lending him an ease and insight that gains him small advantages. They create edges and turning points in an otherwise well-matched affair. Ennis will create space and box when he chooses and has shown the ability to go 10 rounds whereas Pierson has yet to pass six rounds. Given Ennis' superior body punching, that could come into play. Overall, Ennis is simply the better boxer; his punches are crisper and easier to score given his accuracy. I like Ennis by a wide but uncomfortable decision, where he is hit and pushed but never in danger of losing control.
Raymundo Beltran –
If a boxer drops a résumé on my desk that reads, "Lead sparring partner for Manny Pacquiao," I take notice. So should Beltran opponents since Beltran aches to change his "gatekeeper" tag by knocking out a blue-chip opponent. Beltran's father was a boxer and he grew up around the sport, moving to Phoenix in his teens to begin a now 13-year professional career. At age 31, Beltran is leaving his physical prime and inactivity has been as much a hindrance to advancement as much any ring foe. Did not fight in 2009 and only once in 2010, but did fight three times in 2011 and this will be Beltran's second bout of 2012. Also had some bad luck with a fight against Vicente Escobedo falling out. Never totally left the ring, acting as the main sparring partner for Manny Pacquiao and many others. Beltran has that role because he is versatile and not just a clubbing lummox, craftily sidestepping and countering when Pacquiao gets too comfortable or cocky. A mainstay at Freddie Roach's Wild Card Boxing Club, Beltran enters the ring with anyone to spar and improve under Roach's guidance. Last good victory was a vicious kayo of highly touted David Torres and Beltran gave hot prospect Sharif Bogere fits in a contemptuous decision loss. Beltran is frustrated by the close losses, believing judges favor flair over his stoic, workmanlike punching. Beltran describes himself as "fighting like a real Mexican" which can be interpreted as a "come straight at you and grind foes into the canvas" attitude he definitely possesses. Of course, plenty of attention to body punching comes with that as well as a willingness to trade punches. Beltran does not move his head much on defense and holds his chin a bit high with his gloves at chest level. Because of this stance, reminds me of a heads-up NBA point guard, seeing incoming punches or openings with equal aplomb. Can be viewed as flatfooted but Beltran avoids blows by twisting at the waist with a punch and coiling back into an offensive stance to retaliate. It is a dangerous style but well-suited for a fighter as comfortable as Beltran in the ring. In fact, Beltran is a bit like Edwin Rosario in style but with much less natural power.
Henry Lundy –
Brash 28-year old has grown into a contender on ESPN and this fight could be his launching pad to a title fight. Like most Philly fighters, Lundy had solid amateur schooling, starting to box at age 15, establishing a 65-5 record with a Pennsylvania Golden Gloves title and second place finish at the National Golden Gloves. Not coddled as a pro either, Lundy's résumé sports a good stylistic mix of opponents with three undefeated prospects losing their zeroes to Lundy. Had educational 10-round bout with lanky Cuban trickster Richard Abril and undefeated southpaw Tyrese Hendrix before outclassing former Olympian Patrick Lopez and vicious puncher Dannie Williams in his last bout. Combination punching makes Lundy fun to watch and he definitely displays the Philly mindset of punching with an opponent instead of continuously countering. Despite fast hands, Lundy does not avoid bodywork in favor of flair or pitty-pat combinations. Fights out of orthodox stance (he is a natural lefty) but switches to southpaw on occasion, sometimes squaring up before selecting which hand to lead with. Perhaps because of this, has been dropped six times but showed resilience getting back up and winning all but one fight. Needs to work on defense; much of Lundy's guard is reflexive, pulling back instead of using good footwork or keeping his hands up. When Lundy gets comfortable with a foe, his hands are too low; the jab suffers for it while other punches remain fast enough to land. Carries a lot of his weight in the upper body, with rounded burly shoulders, but stoppages (46% kayo ratio) are generated by fast hands and feet that launch him into opponents. At first sight, looks like purely an offensive banger but Lundy lays the groundwork with body shots and will retreat to allow opponents to walk into punches. In loss to power-punching slugger John Molina, Lundy was far ahead on scorecards when caught by a huge right hook he never recovered from in an 11th round stoppage setback. This is his second fight of 2012 and Lundy averages three ring appearances a year. Lundy can be exciting to watch and his sometimes wild punching receives comparisons to Vinny Pazienza. Like Pazienza, is an entertaining talker who enjoys running down opponents as much as talking about himself. A still rough-around-the-edges contender, Lundy's fighting instincts were fortunately never trained out of him.
Verdict –
I was prepared to pick Beltran before reading a press release in which Beltran stated he must score a knockout to win (Beltran fears a bad decision by the judges as he perceived the Bogere bout). That mindset leads to mistakes, such as looking for big shots against a reflexive counterpuncher. To me, it indicates a defeatist mentality readied with a prepared excuse. In a close fight, which I believe this could be, that will be a factor, allowing Lundy to box loosely and bring out his preferred counterpunching strategy. Lundy's movement and, more importantly, darting feet, will keep Beltran off-balance and unable to establish a rhythm. Beltran will test Lundy's endurance as well as his previously dented chin and I expect Lundy to eat some punches. Perhaps, Beltran scores a knockdown and roughhouses a couple rounds with forward momentum but not enough to overcome Lundy's precise counters and overall volume. Lundy will win the day on movement and accuracy, landing the cleaner and crisper punches that judges appreciate. I like Lundy's use of speed and angles to earn him a three-point win on all cards.
Prediction record for 2012: 85% (72-13)
Prediction record in 2011: 88% (138-19)
Prediction record in 2010: 85% (218-40)