The 2013 Summer Preview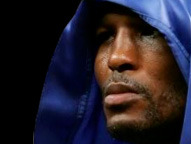 -


While most of the boxing world's focus is already on the fall months when Floyd Mayweather vs. Saul Alvarez, Tim Bradley vs. Juan Manuel Marquez and Manny Pacquiao vs. Brandon Rios take place in successive months beginning in September, there is still a whole summer in front of us. While both HBO and Showtime took this past weekend off, they get back into the thick of things on Saturday from the Bell Centre in Montreal and the Home Depot Center in Carson, respectively.
Here's what we have to look forward to from the premium cable networks as the weather turns warm and we crank up the barbeques...
- June 8th (SHO) Marcos Maidana vs. Josesito Lopez, Alfredo Angulo vs. Erislandy Lara and Jermell Charlo vs. Demetrius Hopkins:
The main event between Maidana and Lopez looks to be a fan-friendly slugfest between two offensive-minded fighters. Angulo-Lara is an interesting mix of styles. Can Angulo deal with the quickness and mobility of the slick Cuban? And Charlo should get some quality rounds in versus Hopkins.

RATING: 3.5 Gloves (out of five)
- June 8th (HBO) Chad Dawson vs. Adonis Stevenson, Yuriorkis Gamboa vs. Darley Perez:
Dawson returns to his natural fighting weight after getting handled by Andre Ward last September at 168. Stevenson is a big southpaw banger but he seems a bit one-dimensional. Will Dawson be too well-rounded for him? Gamboa, who, for years, has been perennially overrated based on his amateur background and physical skills, is always just one punch away from being on the seat of his pants. Perez has some ability and you don't have to be an elite fighter to stagger Gamboa.
- June 15th (HBO) Mikey Garcia vs. Juan Manuel Lopez, Terrence Crawford vs. Alejandro Sanabria:
Garcia is the newly-minted WBO featherweight champion and a rising star. It wasn't too long ago when "JuanMa" was thought to be the next Puerto Rican icon. Instead, he's failed to live up to those expectations and now it seems like he's being used as cannon fodder against the gifted counterpuncher. This should be a fun - albeit one-sided - fight for as long as it lasts. Crawford is a talented boxer-puncher, who deftly outpointed Breidis Prescott back in March. In Sanabria, he faces a guy whose record might be better than this actual talent.
- June 22nd (SHO) Paulie Malignaggi vs. Adrien Broner, Johnathon Banks vs. Seth Mitchell II, Marco Antonio Periban vs. Sakio Bika:
Unfortunately, the pre-fight banter and Twitter exchanges will most likely be better than the actual fight between Malignaggi and Broner. Banks-Mitchell II has some intrigue and Periban-Bika could be a competitive scrap.
- June 29th (HBO) Gennady Golovkin vs. Matthew Macklin, Thomas Oosthuizen vs. Brandon Gonzalez, Willie Nelson vs. Luciano Cuello:
For all his hype, Golovkin still needs a few signature victories. Much like Lucas Matthysse (who, in many ways, is Golovkin's kindred spirit) needed a Lamont Peterson, "GGG" needs a Macklin, regarded among the top half-dozen middleweights on the planet. Neither man will have to do much to find each other at the Foxwoods. Oosthuizen and Nelson are two talented young contenders with upsides.
- July 13th (SHO) Bernard Hopkins vs. Karo Murat, Gary Russell Jr. vs. TBA:
OK, uh…yeah, don't know what to really say here except that if you like watching Hopkins do what he does, this is your cup of tea. And the talented Russell is looking for anyone with featherweight credentials to step into the ring with him. Right now, he's slated to face Tom Bob Anderson (again).
- July 27th (SHO) Andre Berto vs. Jesus Soto-Karass, Keith Thurman vs. Diego Chaves, Omar Figueroa vs. Nihito Arakawa:
I don't see a great singular match-up on this tripleheader from San Antonio but I do feel this will be a fun night of boxing with lots of leather being thrown all the way around and a KO or two. Nothing wrong with that; right? For Berto, this is it; either you're really a world-class guy who can handle the likes of Soto-Karass or just a guy who was very lucky to receive the Al Haymon Scholarship.
- August 17th (HBO) Daniel Geale vs. Darren Barker, Jhonatan Romero vs. TBA:
This is the last "Boxing After Dark" date given to Gary Shaw because of the HBO2 series promised by Ross Greenburg that never came to fruition. Geale-Barker isn't a bad middleweight match-up. You can make a case that either man will go home with the IBF title. Too bad it will take place in a stale environment at the Turning Stone Resort and Casino in Verona, New York. As of now, it's not clear who Romero, the defending IBF 122-pound beltholder, will face and I'm told there is a chance this could be a tripleheader.
If this is true, there's a possibility that the bout between Lucas Matthysse and Danny Garcia on Showtime goes up against Chavez (who is a big ratings grabber) on HBO that evening. It would be just another battle in the "Cold War" between Golden Boy/SHO and Top Rank/HBO.
This also means the return of Andre Ward (which HBO hoped would be on this date) will be delayed further.
As for Showtime, according to Executive Vice President of Sports and Event Programming Stephen Espinoza, they are contemplating adding a date on August 24th or Labor Day Weekend.