Texas Stumbles into the Drug Testing Era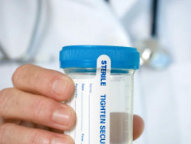 --


In one of the biggest title fight blunders in memory, the Texas Department of Licensing and Regulation revealed Monday afternoon that they simply forgot to book an anti-drug testing lab to handle urine samples collected during this past Saturday's Top Rank promoted "Welcome2dfuture" card. The card, televised live on HBO from San Antonio, TX's Alamodome, co-featured a WBO super bantamweight title bout between Nonito Donaire and Wilfredo Vasquez, Jr and a WBC middleweight title fight between titleholder Julio Cesar Chavez, Jr and mandatory challenger Marco Antonio Rubio. According to all involved as well as several sources present, not one of the televised fighters was tested for performance enhancing drugs before or after the fight.

Contrary to popular belief, Texas has had an anti-doping testing program since last fall, according to Susan Stanford, the Public Information Officer for the Texas Department of Licensing and Regulations.

"It is computer generated," Stanford told Maxboxing.com on Monday. "The fighter's names are put into the computer and their numbers are just randomly picked. The numbers appear and after we get however many are going to be tested, if we are going to test six then it's the top six. The computer does not differentiate so if one person's name comes up twice we go to the seventh person."

Unlike in a state like Nevada or California, which randomly selects fighters to be tested but also mandates that the televised fighters, especially in title fights, be drug tested, Texas' system seems a little looser. The commissioner can tab certain fighters to be tested but it is at his and his assistant's discretion. The likelihood of that happening in a sport rife with personal relationship problems is likely slim.

According to an official statement given to me by Ms. Stanford, Texas simply dropped the ball.

"The Texas Department of Licensing and Regulation did not book the drug testing laboratory for the Top Rank event on February 4, 2012," the statement read. "Specimens were taken from Lowry and Martirosyan but in the absence of the independent testing laboratory the integrity of the samples could not be assured and they were destroyed. No further samples were taken. The Texas Department of Licensing and Regulation regrets this oversight and is addressing the procedure going forward."

The statement suggests that two fighters, Vanes Martirosyan and his opponent Tory Lowry, out of 18 fighters, were the only fighters selected by the computer. It further suggests that someone was present, collecting two fighters' urine samples but had no one to give them to so that person destroyed the samples since apparently urine that needs to be tested can't be stored overnight in a fridge.

In fact, the samples could have been stored in a fridge until a lab pick up could be arranged. It is standard Olympic testing procedure to store urine samples for up to eight years. Yet, Texas, having collected two urine samples but having no one to take them, just dumped the out.

According to Ms. Stanford, Texas uses Lab Corp to test samples. Not always but enough that when asked what lab they use, she answered "I can't say we use them all the time but the one I am familiar with is Lab Corp."

LabCorp is one of the largest clinical laboratory chains in the country. However, from what I understand, they do not do anabolic testing themselves. Instead they might job that gig out to someone like Quest Diagnostic in Las Vegas. Understanding that drug testing is a new protocol for Texas, it is hard to believe someone simply forgot to call LabCorp. It's possible but illogical someone called the urine collector but not the lab guy.

Just to give you an idea of how easy it might have been to schedule a sample pick up, which can be done online or over the phone, there are eleven LabCorp labs within nine miles of the Alamodome, three of which are within two miles of the stadium. While all of those were closed for business by 4:30 on Saturday, all would be open for business by 9 AM at the latest on Monday.

But let's back up.

According to Rubio's manager, Julio Gudino, the night before the fight at the rules meeting, Texas Athletic Commissioner Dicky Cole explained that the fighter's would not be taking pre-fight drug tests. His reasoning, according to Gudino, was that "we were not doing a pre-fight anti-doping test because [a cheater] can inject something after that or during the fight. So we were doing it post fight."

24 hours later, after Chavez, Jr, who reportedly struggled to make the 160 lb weight limit, rehydrated on fight night from 159.6 to 181 pounds, beat Rubio by unanimous decision, Cole's tune changed. In fact, everyone from WBC President Jose Sulaiman to Greg Alvarez, Cole's assistant executive director, to Cole himself, seemed to hit a blank spot when asked about drug testing after the fight.

Gudino told me Monday that at first, he and team Rubio sat in the locker room, no Texas inspector or commissioner in sight, waiting to be tested as per the WBC title fight rules and the fight contract agreement. When no one came, the team went to Chavez, Jr's locker room to see if they had been tested or knew the situation.

"When we got to Chavez' locker room, because we had no commissioners in our locker room after the fight, there were three or four commissioners and we said 'Hey, we need to do the anti-doping test so we can get out of here.' All of sudden all three or four of them come rushing to us and say 'What Anti-doping test?"

Gudino was told to talk to either Dicky Cole or Greg Alvarez. When he did so, Gudino claims Alvarez told him "'We're not doing a test. What test are you talking about?"

"I said 'The anti-doping test. What do you mean you don't know about it," explained Gudino who claims that Alvarez told him "You need to talk to the WBC about that. That is their responsibility."

Gudino would go over to both Jose Sulaiman and Dicky Cole, both of whom you can see in this video taken while Gudino is tracking down answers.

http://www.youtube.com/watch?v=pyo1FPnLHR0

Cole took responsibility to not ordering the anti-doping lab to handle sample collection while Sulaiman smiled on.

"We can't change it," said Cole to Sulaiman in the middle of what looked to be an angry crowd gathered around two politicians holding an impromptu meeting of the minds. "It wasn't your fault. It wasn't the WBC's fault. It wasn't the fighters fault. It wasn't nobody's fault. I am going to blame Dicky for not having the dope people here."

"I don't blame you," said Sulaiman to Cole. "I could never blame you."

"Well, you can blame me because it is the commission's responsibility."

"No. No way," said Sulaiman. "I don't blame you. We take it together."

"Well, ok," conceded Cole. "But you don't have connections to order my drug tests."

At this Sulaiman laughed and said "I agree."

At this Gudino interjected "The WBC should hold up its rules and call for a disqualification."

"It's so easy for you," Sulaiman said to him.

"It's not easy for my guy to do what he did and you don't respect the rules," countered Gudino.

"No I don't," said Sulaiman.

"No you don't," said Gudino.

"I agree," said Sulaiman as he fled the scene.

This version of "pass the buck" was a microcosm of my Monday. At first, the Texas commission said it was up to the WBC to set the testing protocols. Then the WBC told me that it had no jurisdiction to enforce drug testing. They seemed to suggest that because Texas does not have drug testing, they could not enforce a test on the fighters.

So what are the rules?

In Texas, a pre or post fight drug test is determined either by the aforementioned computer or can be ordered by the executive director or his assistant.

"(p) A person who applies for or holds a license as a contestant shall provide a urine specimen for drug testing either before or after the bout, if directed by the executive director or his designee. The applicant or licensee is responsible for paying the costs of the drug screen.

(q) A positive test (which has been confirmed by a laboratory authorized by the executive director or his designee) for any of the following substances shall be conclusive evidence of a violation of subsection (o).

(1) Stimulants

(2) Narcotics

(3) Cannabinoids (marijuana)

(4) Anabolic agents (exogenous and endogenous)

(5) Peptide hormones

(6) Masking agents

(7) Diuretics

(8) Glucocorticosteroids

(9) Beta--2 agonists (asthma medications)

(10) Anti-estrogenic agents

(11) Alcohol

According to the WBC rule 4.9, drug testing is mandatory in title or elimination bouts. Here are just a few the rules regarding anti-doping in title or elimination bouts sanctioned by the WBC.

RULE 4.9

Anti-doping Regulations.

c) Antidoping Test Required. The antidoping tests are mandatory for every world title or elimination bout. When a site for a title bout has no antidoping facilities, a nearby city will be used. The WBC may print a form setting forth the antidoping tests and procedures and attach it to registered contracts of champions and challengers. An official WBC laboratory may also be established by the WBC. Both champion and challenger shall adhere to these procedures and policies, and mandatory drug testing will be performed pursuant to the WBC Rules and Regulations herein.

d) Doctors. The local commission will specifically appoint a doctor to supervise and administer the antidoping test. Where there is no local laboratory available, or when necessary, the WBC will order a neutral doctor to supervise the antidoping tests and take all necessary samples.

The WBC has the right to select primary laboratories around the world for the antidoping program and conduct of the testing under approved protocols.

e) Procedures for Administration of Anti-doping Tests. Each local commission will determine the mechanics for implementation of anti-doping tests, but the following measures are required:

The anti-doping tests shall be taken from the urine of the contending boxers immediately after the bout, at the dressing room or place designated by the doctor. The WBC may authorize the samples to be taken before the bouts only in places where a law or a rule so requires.

Before each WBC title or elimination bout, the local commission shall inform each boxer that the testing of his urine is mandatory immediately after each bout, and that failure or refusal to submit to such testing may result in disciplinary action, including, without limitation, disqualification, suspension or a fine.

f) Failure to Take Anti-doping Tests. If, after being notified by the local commission about the mandatory testing of their urine, a boxer does not submit to such a testing, he will be disqualified, fined or suspended.

That language is interesting. "Failure or refusal to submit to such testing . . ." According to Billy Keane, manager of Chavez, Jr, his fighter was never asked to test therefore responsibility for not taking a drug test falls to the commission or the WBC.

"You are asking me why the WBC didn't drug test my fighter?" said Keane. "I can't comment on that. I understand you curiosity but this is a question for the WBC not me."

On the night in question, of the four men not tested in title fights, only Keane's man seemed to draw ire from another camp.

"You have four guys in title fights. None of them were tested. Why is it only my guy that is being hit in the media that he didn't test? You tell me that," demanded Billie Keane, the manager of Julio Cesar Chavez, Jr when I contacted him Monday.

The answer is simple. Of the four men, only one was arrested for DWI on January 22 in the midst of training camp just two weeks out from the fight. Of the four men, only one was caught using a diuretic in a sanctioned fight November of 2009 against Troy Rowland. Only one of the men in question reportedly gained 21 pounds from weigh-in to fight night. That man is Julio Cesar Chavez, Jr. So it stands to reason that when a post-fight drug test, agreed upon in contracts according to Team Rubio, and mandated by the WBC rules for title and elimination bouts, is not administered, people might be upset in his general direction.

Since his suspension for using a diuretic in Nevada, Chavez, Jr has fought five times; once in Los Angeles and Mexico and three times in Texas. He has also switched up his team, now training under strength coach Ariza and trainer Freddie Roach at the Wild Card Boxing Club in Hollywood, CA.

When asked for comment on Monday, Roach's assistant told me to call Billie Keane.

"First of all, you have to understand, Rubio's team is a bunch of crybabies," said Keane when I first asked him for a statement regarding what happened or did not happen in Texas. "All they did all week is complain about everything. Complain about the ref, the gloves Julio was using. Everything was a complaint. Now they should be really complain about the ass whooping Julio gave Rubio. Instead of that they are just sour grapes trying to complain about this drug test. What his team is not telling anybody is Rubio himself didn't take a drug test. Nonito Donaire did not take a drug test. Vasquez did not take drug test. It's a random drug test. Vanes Maritrosyan was the only one selected to give a drug test. He took it and that's it."

When asked if Chavez, Jr had ever taken a drug test in Texas, Keane responded that he was not with Chavez when he fought John Duddy in June 2010 and could not remember if he had been tested prior or post of the Peter Manfredo fight in December of last year.

"Drug testing records are not public information," Ms. Stanford told me when I asked her if Chavez had been tested in Texas. "The WBC requires on their title events that drug testing be performed. Because of that you can deduce or assume that since he has fought for titles before that he was more than likely drug tested."

"[Chavez, Jr] has been clean since he tested positive for diuretics," claimed Keane. "He has a whole new team involved. The fact that he tested positive for a diuretic, believe me when I tell you that is not why he is being called out. It's sour grapes. He beat Rubio's ass fair and square. They don't want to accept the fact that Rubio lost. He said Rubio did not punch that hard. They want to find some illegal thing but the reality is my fighter fought great on the night and that is why he won the fight. "

Only two samples were collected on the night in question. And those samples were destroyed. The one known diuretic user was somehow passed over for testing. It is safe to say, Texas has some kinks in their drug testing protocols. For one, they are still only using urine testing. In a day and age when cheaters are perhaps years ahead of testers, micro-dosing testosterone or performing EPO-infused solo blood transfusions, simple urine testing is inadequate. A cross section of urine and blood testing is required to catch the drug cheats possibly rampant in the world of combat sports. But this is not new or specific to Texas. Loopholes in the system exist everywhere.

Nevada, which is called by some "the best commission in the world," allows a 50% differential in their T/E ratio levels than any other commission. Normally, the acceptable testosterone to epitestosterone level is 4/1. In Nevada, it is 6/1. Nevada is also the only state commission that has thus far allowed combat athletes to have a medical exemption for testosterone replacement therapy. With those two loopholes in place, the state might as well post a "Come to Nevada and Drug Test. We Won't Catch You" sign as you enter state limits.

As Team Rubio made clear, this is not about trying to catch Julio Cesar Chavez, Jr. This is about a dangerous sport that needs desperately to enter into a new age of drug testing.

"I am not blaming Billie. I am not blaming Chavez," said Gudino. "That's not where this story is at because I don't know what went on in Chavez' dressing room and I don't know what went on with Billie. That's not my issue. That is not where I am going with this. I don't want to bad mouth Chavez or his team. That's not the point of this issue."

While Team Rubio is not trying to single out one fighter, they are not backing off the stance that someone, perhaps several entities, dropped the ball on Saturday night.

"We are filing a protest and we have sought legal counsel," Gudino told me. "We will have further instructions as to what our options are moving forward [in the coming days.]. We are not taking this lightly or sitting back. This is not about being a sore loser. This is just more about coming to the bottom line of what is right is right and for the protection of our boxer and the integrity of the sport. This is just ridiculous and the way boxing has been turned into a sport of disgrace of some sort whether it be ranking systems or drug testing. Whatever the case may be, enough is enough and it just happened to happen at this particular point with our boxer."

As for Chavez, Jr and the future, likely nothing will come of a protest. On Monday, a WBC representative couldn't answer how a fighter who never beat anyone in the top ten of the middleweight division was allowed to be their champion. I doubt they will be having any hearings over this issue regarding their favorite middleweight son. Chavez, Jr is already looking at a possible Antonio Margarito showdown on PPV. Whether or not he struggles in his next fight to make weight or rehydrates 21 pounds again overnight remains to be seen. It has certainly been par for his course in the last few fights.

"It is a regular weight gain if you look at his past performances. It's what he rehydrates to," said Keane. "So there is nothing suspect about this performance."

Whatever the case, it should be noted Chavez, Jr. did not run out of the arena as was rumored. He did not tell anyone he would not test nor did he decline a test on the night in question. Like Rubio and the other three fighters, he didn't have to because he was never even asked to test.

Where does this leave us? With nothing but questions no one will likely get answers to.

Why was Texas half-prepared to test? Cole allegedly said to Rubio's team that the commission would be testing post-fight. Then collectors take samples from two fighters but have no one to pass the urine off to so they destroy the samples? How could they be ready to take samples yet not have a lab ready? Why were only two men selected by the computer? Why is it that not one title fighter was tested? Who was in charge of setting up the testing? Was it the sanctioning body whose title this fight was for or the state commissioner?

And most importantly, why wasn't a fighter who had been caught on DWI two weeks from the fight, with a history of using diuretics and who reportedly had trouble making weight, gaining some 21 pounds in 24 hours, red flagged for drug testing? Why let that guy, of all people, slip through the system untested?

I can understand his manager declaring how clean he is. That is his job. But it is the commission's job and the sanctioning bodies job to protect the combatants and make sure that when Billie Keane declares his fighter clean, it isn't just a statement of opinion but an immutable fact arrived at through superior performance enhancing drug testing.

There are a lot of questions here with lot of people to answer for this blunder. And simply stating "we forgot to book the lab" is not going to get it done.