Rising Mendez faces Lopez in important 10 rounder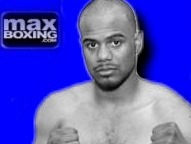 --


Paul "El Gallo Negro" Mendez (18-2, 9 KOs) returns to the ring for the third time this year when he faces David "The Destroyer" Lopez (41-15-1, 25 KOs) June 26 at the Salinas Storm House in Salinas, California.

Mendez turned professional in 2009. He was victorious in his first two bouts, but lost his third. Learning on the job, Mendez worked with trainer Virgil Hunter and sparred with super middleweight champion Andre Ward. It was obvious that Mendez had talent, but was raw and undisciplined.

What he needed was a manager.

After a disputed draw with undefeated Russian fighter Dmitry Chudinov three years ago, Mendez got the career break he needed. Kathy Garcia, of Garcia Boxing, signed him to a managerial contract.

Signing with Garcia Boxing was the wisest move Mendez could have made. He now had the one-on-one training he needed, plus the experience of Max and Sam Garcia in his corner.

Mendez reeled off nine straight victories before meeting Ernesto Berrospe last January in a clash for the vacant IBA middleweight title. Mendez was declared the victor when Berrospe injured his right arm. Nobody was happy about the outcome, least of all Mendez.

Berropse asked for a rematch.

Mendez was happy to oblige.

Part two took place at Fox Theater in Redwood City, two months ago. Mendez dominated the first round with a stinging jab, before something unusual happened to the Delano native.

"Yeah, he got me with a left hook that caught me off guard," Mendez told this writer via email a few weeks ago. "It woke me up. I was playing with him, trying to put in rounds and then that happened."

"That" was a big left hook that staggered Mendez. The 26-year-old remained poised as Berropse flailed away. The next stanza would be different.

"After that," said Mendez. "I said to myself, I'm going to take him out now."

Mendez did just that. Two minutes into the next round, he floored Berropse with a crisp combination. The shaky Berropse pulled himself up, but after absorbing numerous blows, the referee waved off the contest.

The thought of being knocked down in a fight is foreign to Mendez.

"I've never been floored," said Mendez. "I've been in boxing sixteen years and I've never touched the ground. I'm really grateful for that. I work really hard so that it doesn't happen."

Lopez, Mendez's opponent on June 26, has been boxing for 20 years. He's lost his last two fights, but Mendez refuses to take anything for granted.

"I've seen video of him against a friend of mine," Mendez said. "I know he's tough and durable. I have to be at my best that night."

Though focused on Lopez, Mendez is looking for big fights.

"I actually want either Hugo Centeno or Alfredo Angulo," said the soft-spoken Mendez.

And there are more well-known names on Mendez's radar.

"I'm really anxious to fight the likes of Andy Lee, Miguel Cotto or even (Gennady) Golovkin," Mendez said. "If I keep racking up wins, they'll notice."

Yes, they will.


---