Knockouts galore at the historic Nassau Coliseum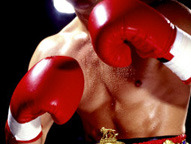 H1_Gloves_03.jpg

Uniondale, Long Island --- Boxing has officially returned to the Nassau Coliseum for the first time in 31 years. The last time that the "sweet science" took center stage in the historic venue, fellow New Yorkers, Mike Tyson and James "Buddy" McGirt showcased their talent on the same card (03/10/1986), in different match ups of course.

The arena, which housed the New York Islanders of the NHL for many years, prior to relocating to Brooklyn (Barclay Center), underwent major renovation for nearly 2 years. Fast forwarding the hands of time, the site re-opened in April, in which the Long Island native, "The Piano Man" himself, Billy Joel, kicked off the festivities.

Back to the action Saturday night, in the Premier Boxing Champions main event, televised on Fox, welterweight Omar Figueroa Jr. of Weslaco, Texas returned to the squared circle in nearly two years with great vengeance.
Figueroa dropped former three division champion Robert Guerrero five times in route to a third-round knockout victory in front of a crowd of 7,492.


Guerrero, now 33-6-1, (18) was taken to Nassau University Medical Center for precautionary reasons. Figueroa feels that his dominant performance was attributed to the long layoff.


"I'm finally healthy. That's it," said Figueroa now 27-0-1, (19). "He put up a great effort. My respect to Robert. It's an honor to be sharing the same ring with him and even better to beat him."

Figueroa was alluding to his hands. Figueroa has broken his hands on multiple occasions.
In the second frame, Figueroa landed a hellacious left uppercut to the chin of Guerrero, that snapped his head back, immediately sending him to the canvas. In typical Guerrero fashion he showed heart, mounted a brief comeback but was then dropped again via a right hand. Guerrero got up, again, and hit with combination that floored him once more.

"We threw the punches we practiced a lot in training camp, the left uppercut. It just happened to work," said Figueroa.

In the third stanza, the 34-year-old native of Gilroy, California, hit the twice more, ultimately prompting referee Ron Lipton to call a halt to the carnage, ultimately giving Guerrero his first defeat by knockout.


"I felt good. I want to win a title at 140," said the 27-year-old Figueroa.

As for Guerrero, the loss appears to be the end of the road for him. He appears to have nothing left. Considering he has lost 5 of his last 7 fights, Guerrero may be shot.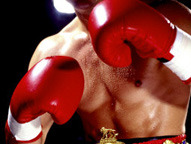 H1_Gloves_03.jpg

Staten Island native "Sir" Marcus Browne bodied Seanie Monaghan inside of two rounds in the co-feature bout of the evening.

"I want thank Sean for giving me the opportunity and taking the fight," Browne said. "It was very tough. This is a guy I got love for, but I just had to take care of business and do what I had to do."


Both Browne and Monaghan have a friendship outside of the ring. The two are the best of friends.

The southpaw Browne, improved to 20-0, (15), with the victory. Browne knocked Monaghan down with a straight left hand in the first. The 26-year-old Browne, smelled blood and continued to trounce Monaghan, 28-1, (17) till the end of the round. At the beginning of the s round, a Browne right hook sent Monaghan to the ropes, which motivated Browne to pick up the pace and unleash a barrage of punches to Monaghan's face, which prompted referee Steve Willis to quickly call a halt to the bout. Browne informed the media that he has big plans for the future.

"I want Adonis Stevenson next. I want to fight for that strap and bring it back home to New York City," he said.

The Polish constituency was in full effect and repping hard as they cheered their comrades Adam Kownacki and Artur Szpilka in the opening televised bout. Kownacki stopped Szpilka in 4 rounds.

Kownacki, pressed the action by gooning his counterpart. Kownacki was very effective at roughing up Szpilka, especially when on the inside.

Kownacki, 16-0, (13) dropped Szpilka in the 4th from a barrage of punches. Kownacki continued the assault after Szpilka got up. Two more Kownacki right hands to the head of Szpilka forced referee Arthur Mercante to stop the fight.

"I always knew that I had him. From the first shot I hit him in the body, I knew he didn't have enough. My pressure was too much," said Kownacki.

This was Szpilka's first time in the ring since being hospitalized by the current WBC heavyweight champion, a year and a half ago. Clearly, he hasn't been the same since.

"He hit me once with a good shot and after that I just never recovered," said Szpilka, who dropped to 20-3, (15). "I'm going to rest now. This was not how I wanted this to go, and I'm very disappointed. I wish Adam the best going forward. This is a very hard moment for me."


A visibly excited Kownacki continued on the microphone.

"It took Deontay Wilder and Bryant Jennings a lot longer to get him out of there," he would say. "But I still have things that I'm going to go back and fix. Once I improve those aspects of my game, I think that a lot of people are going to know me. Whatever he was doing, I was ready for. I worked for four weeks with Tomasz Adamek in Poland, and then four weeks here, so it was really an ideal camp. I was able to really just focus on boxing and put myself in this position."
​

In today's heavyweight landscape, Kownacki is either two or three fights away from fighting for a title. The masses shouldn't be surprised if we see Kownacki facing Wilder much sooner than later.