Azad Championship Report: Broner dismantles Escobedo in five rounds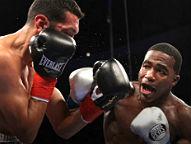 (Photo © HBO)


Former WBO junior lightweight champion Adrien "The Problem" Broner, who relinquished his belt on the scales, stopped number one challenger Vicente "Chente" Escobedo in five rounds at the U.S. Bank Arena in Cincinnati, Ohio.

After Broner (24-0, 20 KOs) weighed in 3 1/2 pounds above 130-pound limit last night, the fight was placed in jeopardy. A second agreement was reached for Broner to hit the scales this morning. Broner weighted in at 143 pounds, 3 pounds above the renegotiated weight (140 pounds). The fighters behavior was not exactly professional. After a dramatic few hours, Escobedo's purse was sweetened (reportedly to the tune of fifty percent).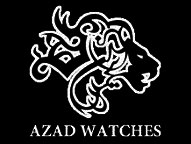 Azad Championship Report

The fight was back on.

At the bell to begin the contest, the strength advantage for Broner was apparent. The fighters met in center of the ring and exchanged jabs. Broner ripped off a combination to Escobedo's body. Escobedo, 30, from Woodland, Ca, connected with a jab that made Broner smile. Broner countered with a left hook. Broner landed another hard combination at the bell.

Escobedo, 30, came out quicker in round two. His jab was occasionally connecting, but his right drew air. Broner kept to his game plan of working the body of Escobedo with jabs and right hands. When in close he'd unleash a wicked uppercut. Near the end of the round, Escobedo appeared hurt from another heavy combination. Escobedo countered with a right at the bell.

In round three Escobedo continued to jab. Broner's tight defense was making it virtually impossible for Escobedo to land anything of significance. Holding his left shoulder high, like his idol Floyd Mayweather, Broner blocked Escobedo's punches and countered back with powerful hooks. Broner was growing stronger as Escobedo backed up. Broner's left to the side hurt Escobedo.
 

The gutsy Escobedo was determined to be more active in round four. He tried to use the ring and box. Broner, 22, ignored whatever Escobedo did. His much heavier punches were thudding off Escobedo's body. A big Broner left hook bloodied (and maybe broke) Escobedo's nose. Broner stepped in to take advantage and just missed a huge uppercut. Broner strutted back to his corner like a man who knew the fight was in the bag.

"The Problem" was right. Escobedo, with blood seeping from his nose and a cut near his left eye was being broken down mentally physically. Broner unloaded an uppercut that knocked Escobedo into the ropes. He followed up that onslaught with three straight body shots. Escobedo stumbled and felt another hard right to the head - prompting trainer Joel Diaz to throw in the towel.

The time 2:42 seconds of round five.

"You been watching Adrien Broner fight for a long time," Broner said in the ring after faking out everyone (including his girlfriend) with a fake marriage proposal. "That's that. I'm moving up to lightweight."

Escobedo was gracious after the bout.

"He talks and he backs it up. He was quicker and faster," Escobedo said. "He's got power."

Heavy handed prospect Keith Thurman (18-0, 17 KOs) stopped journeymen Orlando Lora (28-3, 19 KOs) in round six of a scheduled 10-rounder. The bout was never in question. Thurman, 23, controlled the action with speed and power. In round six, Thurman's check left hook staggered Lora. Thurman added a right hand that floored Lora. The veteran pulled himself up but indicated to his corner that he had had enough. The referee wavered off the contest.

The time was 1:36 seconds.