The Diary of Dunkin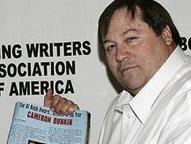 Cameron Dunkin


Over the past 20-plus years, no boxing manager has had greater success than Cameron Dunkin. He's handled nearly 30 world champions with a quarter of them plucked straight from the amateurs and developed all the way to world championship status.
A keen student of the amateur system, Dunkin spends countless hours looking at the new guys coming through in hopes of adding to his already impressive roster of fighters that currently includes Tim Bradley, Nonito Donaire, Kelly Pavlik and Brandon

Rios

.
It's not been plane sailing for Dunkin this year. "No, it certainly hasn't," said the respected manager, "but we have to get things right before we can move forward. And now my guys, some who have had their share of criticism have come out the other side in a much greater position. People on the outside don't always understand your decisions but there are ones you have to make."


Of course, one of those fighters Dunkin is alluding to is Bradley. While most people believed both Bradley and Dunkin were crazy for not fighting Amir Khan in July, instead sitting on the shelf (something both have taken plenty of flack for), Dunkin showed he's certainly not afraid to go into bat for his guys. "We took a lot of heat for that but the contract had run out. [Bradley] was a free agent. They only gave him one option and that wasn't fair to Tim. They didn't come back with another option and the contract had ran out."
Dunkin certainly seems to have a point. Bradley was left on the shelf while Devon Alexander (who lost to Bradley in their fight in January) goes and gets a summer date with Lucas Matthysse. "Devon Alexander goes and gets paid about as much as Tim to go fight Matthysse, who was coming off a loss with Zab Judah (Matthysse had beaten DeMarcus Corley between the Judah and Alexander fights but the Corley win can hardly be described as a fight that should get the Argentinean on "The Network of Champions") and they both get a HBO date. They go and fight and we're sitting there with nothing and they are telling us we need to fight Amir Khan for around the same money as

Devon

Alexander was getting and [Alexander] lost to Timmy.
"Timmy won his mandatory over undefeated Lamont Peterson which was a great win, then he stepped up seven pounds to welterweight and defeated unbeaten Luis Carlos Abregu and that didn't do much for him," added the manager. "Then he took on another undefeated fighter, Devon Alexander, and we were told this was the fight that would make Timmy a household name and as everyone can see, it didn't.
"It seems to be one of the things that is wrong with boxing when the loser- in this case, Alexander- gets a return date on HBO right away," Dunkin continued. "This happened previously under similar circumstances with both Paul Williams and Andre Berto. Even though Alexander didn't do anything to enhance his reputation quitting against Bradley, he still managed to find his way back on to HBO while the winner, Timmy Bradley, was left sitting while Khan was shown fighting in

England

. Timmy was offered nothing but to sit waiting for his opportunity. We had to make a move to get Tim promoted and to get Tim the opportunity to be seen and fight in bigger venues. I said Tim needs to be promoted and grow as a fighter. He has so many great qualities that I said if more people see him, he could really become a star and that's my job to afford my guys opportunities. Bradley's stature as a fighter had increased but his popularity hadn't grown even in his hometown of Palm Springs, California."
While that story continues to roll on, Bradley returns to action on the undercard of Manny Pacquiao-Juan Manuel Marquez III on

12 November

on HBO Pay-Per-View. It's a great opportunity for Bradley to stake his claim for a super fight with the Filipino icon next year, giving plenty of credence to the decision that both Dunkin and his fighter made over the summer. "Just look at the fighters Timmy Bradley has fought, Miguel Vazquez, the current IBF lightweight champion, who was 18-1 at the time, world champion Junior Witter, 36-1-2, in England, Witter's back yard. Next, he fought hard-punching Edner Cherry. Then he fought world champion Kendall Holt, 25-2, another puncher. After that, he fought former world champion Nate Campbell, an excellent fighter who was 33-5-1 and then he took on Lamont Peterson, Carlos Abregu and Devon Alexander. I read where people say Timmy is afraid to fight a certain fighter or is ducking somebody. That is total nonsense and is an ignorant thing to say. Anyone can see from Timmy's record, Timmy will fight anyone. If you want to criticize, blame me for looking out for Timmy's best interests!"

Another of Dunkin's star pupils currently making noise is Nonito "Filipino Flash" Donaire, who fights this weekend in

New York

,

headlining at the WaMu Theater inside

Madison Square Garden

. They've been together since Donaire was 7-1 in 2004. Dunkin says of how he first became involved with Donaire, "I saw him at the US trials (for the 2000 Olympics) and I loved him but he wound up with another manager. I always kept an eye on him and his brother Glenn, who I also thought was a great talent. Then I got a call from a friend of mine in

Los Angeles

who told me they had both become free agents. I rang their father and said, 'I'd be interested in working with your sons.' At that time, Nonito was finished with boxing. He had retired. He was going back to school and getting a job and getting on with his life. I told [Nonito Sr.] that I loved Nonito and thought he could be a real star but Nonito's mind was made up. He was finished with Boxing but Glenn really liked me and wanted to sign with me but I kept pressing to change Nonito's mind. It went on for a bit and I couldn't get Nonito on the phone to talk to me until eventually one day, he and Mr. Donaire called me and said Nonito would sign with me only to help his brother, Glenn, get started and fulfill his dream because he knew how much his brother wanted it. Mr. Donaire and myself had to work hard to get Nonito excited about boxing again. We did and the rest is history."
Elated at how things have worked out so far for his fighter, Dunkin adds, "I'm so proud of Nonito. He's overcame so much to come so far. He's come from literally nowhere. When I started with him, I had to pay just to get him on a show and to see how he trusted me and believed in me and was so patient. To see him now, so happy with his wife, Rachel, and with all his great success in the ring and outside the ring, I'm just so proud of him as a fighter and a man."
The opportunity of Donaire headlining in New York isn't lost on Dunkin. "To fight in New York is a terrific opportunity for him. The exposure he'll get from this is huge. Todd [DuBoef, President of Top Rank] and myself had discussed Nonito fighting in New York on several occasions because of the large Filipino community in New York and

New Jersey

. Along with the tremendous exposure of fighting in New York, [October 22nd] is the start of the next chapter in Nonito's career. This is so big for Nonito!
"Nonito is going to have several open media workouts this week, along with radio shows and a big press conference. This is what Nonito has been waiting for. He's so excited at fighting in New York."

Not all things are plane sailing as Dunkin found out over the summer, when former middleweight champion Kelly Pavlik caused his share of headaches, first pulling out of a fight with Darryl Cunningham at late notice before declining to fight IBF super middleweight champion Lucian Bute for somewhere in the region of $1.3 million plus training expenses. "It was rough and not a good situation but thankfully, after taking time away from it all, Kelly has realised that [boxing] is still what he wants to do. He was a great champion and if he can get himself in great shape physically and mentally, he will be again. Kelly and his father, Mike, are coming to New York

on October 22nd. He wants to come to New York to support Nonito and meet with Todd, Bob [Arum] and myself to put together a schedule to restart his career. I'm really excited for Kelly."
Another champion in Donaire's stable is Brandon

Rios

. Rios sprang to prominence after enjoying a strong 2010, breaking into the realm of one of the top contenders beating previously undefeated Anthony Peterson on HBO on

11 September.
"Bam Bam" started off 2011 strong beating Colombian puncher Miguel Acosta for the WBA lightweight title on
26 February
in impressive fashion on Showtime. He followed that up with a summer beatdown of dangerous Urbano Antillon in a grudge match, stopping the Californian in three one-sided rounds. Next for Rios is a
December 3rd
HBO Pay-Per-View date as chief support to gym mate Antonio Margarito, who meets old rival Miguel Cotto in New York at Madison Square Garden. Rios meets Britain's John Murray in a fight that is sure to bring toe-to-toe action. Dunkin says of Rios' arrival on the world scene, "He's been amazing. He really got his stuff together last year and made the splash this year. He has a real chance of becoming a superstar. He's a real friend and great person to work with."
Next month, the award-winning manager finds himself in the unlikely position of having two of his fighters meet each other when James
Kirkland
and Alfredo Angulo square off on 5
November
in
Cancun

, Mexico
on HBO's "Boxing After Dark."
One of the newest acquisitions on Dunkin's ledger is New Jersey-based Pole Pawel Wolak. "[Wolak] emailed and called me after he became a free agent. He then came to

Las Vegas

and met with me along with his advisor, Howard Horowitz, who is now his co-manager with me. How can you not want to work with a guy like this? He's the ultimate blue-collar fighter. He works a day job in construction, nine-to-five, and then trains for his fights. How can you not be humbled and impressed by that kind of dedication and commitment?"
Next for Wolak is a highly anticipated rematch with Delvin Rodriguez on

3 December

at Madison Square Garden where they fight for the IBA light middleweight crown. "I really believe Pawel is going to become one of the biggest attractions in boxing," said Dunkin.
Bringing up the rear of Team Dunkin are the next generation of budding stars including Mikey Garcia (younger brother of trainer Robert, former IBF super featherweight champion). "I've been saying to you for years that Mikey is going to be special. He could be great!" Dunkin exclaimed. "He's going to win a world title at 126 early next year. He's in with a guy

[Juan Carlos Martinez]

on October 22nd

who's very tough and goes rounds with everyone. I think he can make a statement and then he'll be ready for a world title fight. HBO is going to show clips of Mikey's fight, which Mikey and I are really excited about. The more people see of Mikey, the more I think boxing fans are going to realise how good he is and want to see a lot more of him."
Not unlike Garcia, another fighter with strong family ties to boxing is Leo

Santa Cruz

. The 5'7" bantamweight broke onto the international scene with three terrific wins this year. "Leo has the potential to be a pound-for-pound guy but first, he needs to win a world title," said Dunkin. "I don't want to get ahead of myself but he has such great potential. Leo was 148-7 as an amateur and won the world amateur championship at 15-years-old. Boxing comes natural to him, growing up in a boxing family, and I see unlimited potential from him."



In the middle part of the last decade, Matt Korobov was arguably the best amateur in boxing. He won the 2005 and 2007 world championships and was favoured amongst a strong field to win the 2008 Olympics before losing in the quarterfinals. Korobov then made the leap to the professional ranks in late 2008 and has been brought on slowly by his handlers. "He was sensational as an amateur. We are bringing him along a little slowly but now we are ready to unleash him. I'm just waiting for the right time. He's 16-0 now and he's fighting

November 11th. He is going to really make a move by next spring or early summer."
Lurking in the shadows is lesser known prospect Terence

Crawford

,

15-0 (11), from

Omaha, Nebraska

. Dunkin shares, "I saw [Crawford] at the Olympic trials in 2004 and I loved him. After I signed him, we've been patiently bringing him along, letting him mature. He signed with Top Rank a few months ago and now will get a lot more exposure and we'll keep moving him along. He's been in camp with Timmy for the

Devon

Alexander fight and is now with Timmy again helping Timmy get ready for Joel Casamayor. Timmy raved about him and told me how talented Terence was and I will be putting a big push behind him in 2012."

Rising Canadian Welterweight Mikael Zewski, 10-0(6), has made quite a splash on the pro game after turning pro following an impressive 2009 World Championships. "He certainly did beating the Cuban [Carlos Banteux], was very impressive and left him ranked number five in the world. My friend and partner, Mike Altamura, saw Mikael at the World Championships and called me up raving about Mikael so I watched him and loved him," said Dunkin. "He's already well known and the fans up in

Canada

love him. He speaks Polish, French and English so he relates to a lot of fans. I have him fighting on October 22nd in New York and again in November on a small club show in New Jersey. I just want to keep Mikael very busy and he's going to be very, very busy in 2012."
The manager is also helping several top young prospects in the infancy of their careers including light middleweight Alfonso Blanco from

Venezuela

,

6-0 (2), a former bronze medalist at the 2009 World Amateur Championships, light welterweight Michael Finney, 7-0 (7), from

Smiths Station, Alabama

("

but is now living in

Oxnard, CA

and training with a great trainer Robert Garcia") Paul Fleming, ("a featherweight who I co-manage with Mike Altamura who's 11-0 (8)") and 2008 Australian Olympian, bantamweight Randy Caballero of

Coachella, CA,

12-0 (7), super bantamweight Gabino Saenz of

Indio, CA,

5-0 (5), light heavyweight Trevor McCumby of

Las Vegas, NV,

3-0 (3), lightweight Fidel Maldonado of Albuquerque, NM, 11-0 (10), bantamweight Manuel "Tino" Avila of

Fairfield, CA,

6-0 (2). Plain and simple, Dunkin only signs guys who he believes can win world titles. "They're all great kids. I'm proud to work with them. I can really see them all becoming champions."

While some of the aforementioned warriors might fail, you can bet the mortgage that the vast majority of them will have much success and make good if not great money when all is said and done. After all, Dunkin has a tried and tested track record.

Developing and maneuvering fighters is one of the toughest parts of the game and takes a lot of skill, experience and patience. "I've done this for over 20 years. It's what I know. I find kids who have potential and move them along with a promoter and let them mature at their own rate," detailed Dunkin. "There is no exact science with this, no guarantees. I had Kelly [Pavlik], Steven Luevano, Brandon

Rios

,

who all took around seven years before they were ready for their world title shots. Fighters are ready in their time, not their promoters or managers or their trainers' time."
Previously, Dunkin has worked with many of the top fighters of the past decade or two in the smaller divisions including Johnny Tapia, Danny Romero, Steve Johnston, Cesar Soto, Diego

Corrales

, Freddie

Norwood

, James Page, Cory Spinks, Bones Adams, Marc Johnson, Joel Diaz, Antonio Diaz, Luevano and Martin Castillo.

If you're as successful as Dunkin, you're sure to have had some memorable nights in boxing. "Oh, yeah. Listen, I have had some terrific nights. It's too hard to single out a specific one," Dunkin admitted. "But Kelly coming back to beat Jermain Taylor was special. When Nonito drilled [Vic] Darchinyan, that was a great night or Diego [Corrales] beating Robert Garcia on Showtime and telling me in the ring, 'Thanks for believing in me.' Bones Adams beating [Nestor] Garza, who was 39-1, at Mandalay Bay. Antonio Diaz beating Micky Ward at Foxwoods on HBO was a great night. Recently, Brandon Rios coming back after a tough fourth round to stop [Miguel] Acosta in sensational fashion. And so many title fights and big fights with all the great fighters I've worked with, they were all great nights. All are terrific memories."
You can be sure that over the coming years, there will be many more special memories for Dunkin and boxing fans.