Malignaggi: "To make this title defense in Brooklyn, it makes it a bit more special"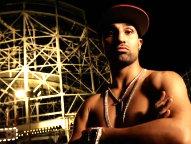 --


When Paul Malignaggi was unable to procure a TV date to fight Vyacheslav Senchenko in America, he was forced to take his bag of tricks on the road to Senchenko's backyard of Ukraine. It was widely thought he'd have a hard time ripping the WBA welterweight strap from Senchenko as the away fighter, especially with a kayo ratio of less than 20%. However, on this particular night as the "Magic Man" says, he painted his own masterpiece, cutting up and stopping Senchenko, much to everyone's surprise, in nine rounds. The 31-year-old's next act will be headlining the opening event at the much-hyped Barclays Center in the more safe confines of his hometown, Brooklyn, New York, when he meets pressure fighter Pablo Cesar Cano this Saturday. Though he's not looking past Cano by any means, Ricky Hatton's return to boxing has clearly whetted Malignaggi's appetite to right the previous wrong (as he sees it) in a possible rematch. Malignaggi currently holds the WBA 147-pound title, making him a two-division world champion, having held the IBF laurels from mid-2007 (which earned him the "Comeback of the Year" award from The Ring magazine) until September 2008. He is also currently ranked number four at welterweight by the prestigious publication.

Anson Wainwright -You return to action on the 20th October when you meet Pablo Cesar Cano in what will be your first defense of your WBA welterweight title. What does this mean to you?
Paulie Malignaggi - It's unbelievable to be able to fight at home but the goal obviously is to win impressively and that'll always be the goal no matter where I'm fighting. It makes it a little more exciting to know I'm fighting in Brooklyn and to make this title defense in Brooklyn, it makes it a bit more special.
AW -
It'll be the first time in nearly two-and-a-half years since you have fought in New York. What are your thoughts on that and headlining the card in the inaugural boxing event at the Barclays Center in Brooklyn?
PM - Oh it makes it more exciting; it adds a new wrinkle to the title defense. Like I said, you want to win and look impressive but the fact it is in Brooklyn, I have extra motivation because I have more friends and family who will be there, more support there. So it makes it more exciting. When I'm walking to the ring and when I'm being announced as champion of the world in front of my crowd and to perform in front of them makes it a bit special. The goal is obviously to remain focused and put on the best performance possible.
AW -
You beat previously unbeaten Vyacheslav Senchenko in his homeland of Ukraine in what was a stunning upset to many. Can you tell

us how the fight came about and your thought process through it all?
PM – Yeah, I mean ultimately, I didn't want to go to the Ukraine. It's just no U.S. networks were giving me a date to fight on to bring the fight to the U.S., so with no money from TV in the U.S., there was no way to be able to stage the fight here in the U.S. It was a bit frustrating because knowing you have so much left in the tank, knowing you have so much more to give - especially knowing I was better than Senchenko and yet not being able to get the opportunity in a situation where you would probably be treated fairly In the U.S. I would have to go over there to fight him where I knew I wouldn't be treated fairly; that made it frustrating because I knew there was so much more to give and if I went to Ukraine and got robbed, I was going to come home to deaf ears. Nobody was going to care 'cause nobody cared before I went there; you know? So it was frustrating and I didn't want to do it at first. There was no other doors open; there was no other way. There was nothing going on 'cause U.S. networks wouldn't put me on anyway. So in the end, I thought I have nothing to lose. If I get robbed, I get robbed but I will go out on my terms. I will put on my masterpiece when I go to Ukraine. If they rob me, they rob me but at least the world will be able to see that I went out on my terms and show the fighter I am.
When the fight started, I just told myself, "Don't look for the stoppage because you may end up fighting the wrong fight. Fight your fight and show people who you are a fighter." So I told myself that we just approach every round, round by round, dominate and destroy every round, dominate and destroy every round and it lead to the stoppage late in the fight.
AW - You mention about not wanting to go to the Ukraine. As the away fighter, did you encounter any problems or were you treated well?
PM – Overall, I wasn't treated badly but luckily I also went over there with a good team. Robert Diaz from Golden Boy Promotions came with us; Golden Boy is a very strong promoter and they have a lot of experience. My guys made sure that I was always taken care of but there was little things like when It came to choosing the gloves, they gave us some trouble and in the locker room when we were wrapping our hands_ they came in to check us and then left the room - I remember telling my trainer, "Don't keep wrapping; stop the wrap right here because what he's going to do is come into the room and tell us we didn't see the rest of you wrapping so we want you to rewrap." So when the guy came in the locker room and he left, I made my trainer stop the hand wrap right there until he came back because I knew what he was doing. I know the mind games in boxing. The guy was going to come back five minutes later, find my hands wrapped and say, "I didn't see you finish; I want you to do it again." I was ready for the mind games they were going to play. I was so focused; in the end, it wasn't going to matter. In the end, the goal was to dominate and destroy Senchenko and that's what I did.
AW -
Can you tell us about basing

yourself in Los Angeles for training?
PM - Los Angeles is easier to focus for me. I don't know as many people; the weather's excellent. There's a lot of good fighters; it's a hotbed for boxing, um…a lot of great sparring. My team is tremendous; Shawn Augustus is my strength trainer. Eric Brown is my boxing coach. Golden Boy Promotions is based out here; almost my entire team is based out there. Only my manager, Anthony Catanzaro, is based in New York. Other than that, my entire team is Los Angeles-based so it's much easier to do work here; as well as the weather and the level of competition in the gym, I get prepared to the max every time.
AW -
That win proved there is still life in your career yet; however, you turn 32 next month. If all goes well against Cano, what would you like do next?
PM - The goal is to get the biggest fights possible and with Ricky Hatton coming back and mentioning my name, I would gladly oblige if he looks good against Senchenko November 24th. I think Ricky Hatton is sadly mistaken; I don't think he understands he didn't fight the Paulie Malignaggi everyone else fought. Anyone that fought Paulie Malignaggi in 2008 caught a big break 'cause I wasn't the same fighter in 2008 I was the rest of my career. There was a very big technical discrepancy with me and Buddy McGirt (Malignaggi's former trainer), very, very big - I mean, indescribably big - and I think the results show whether it was before 2008 or after, I'm completely different than I was in 2008. So Hatton didn't only catch me in 2008; he caught me at the end of it which was at the lowest point of the low. If Ricky Hatton thinks he fought Paulie Malignaggi anywhere near the one the rest of boxing world fought, he's sadly mistaken and I will gladly give him that reality check if he gets by Senchenko.
AW -
You

just touched on Ricky Hatton; you'll have a vested interest in is the Hatton-Senchenko fight on 24 November. What are your thoughts
on that fight?
PM - I think Ricky is very tough to beat in the U.K., not because he necessarily fights better but because the atmosphere to fight him there can mentally wear down a fighter if he is not sure of himself. Senchenko, technically, for me, is a better fighter than Hatton. I just question the psychology of the situation for a fighter who has never had to fight in a harsh environment his whole career. To me, that will be the difference. Hatton is in his element in the noisy MEN arena; it will be tough for Senchenko to deal with it because he has never fought under that kind of mental duress. Senchenko is not bad; Hatton should win but he is mistaken if he chose him thinking the same Paulie Malignaggi he beat in 2008 is the same guy that just beat Senchenko, therefore he should handle him easily. I hope he didn't choose Senchenko as an opponent with that frame of mind because it would be a mistake.
AW -
The welterweight division is thriving with many top names including the likes of Manny Pacquiao, Floyd Mayweather, Tim Bradley, etc. What are your thoughts being involved in a division like this?
PM - Of course it's exciting to be in a weight class with so much talent. The competition is very big so it allows you to make a lot of money while also testing yourself against the best fighters in the world. That's always exciting because as a competitor, you want to test yourself against the best you know. The welterweight division presents a lot of the best fighters in boxing today. It means a lot to have a world title in the welterweight division right now and as long as I maintain that, I have opportunities to fight some of the best fighters of this generation.
AW -
You are of Italian decent but born and raised in New York. Could you tell us about your early days growing up and the path you took into boxing?
PM - I was born in Brooklyn, New York but my family moved back to Italy when I was an infant. We lived in Italy until I was six years old; when we came back, my parents were divorced. As I grew up, there was some problems at home; I was in a broken family. My mother remarried and I didn't get along with her husband too much. Things went from bad to worse; I was getting into some trouble. It ended up boxing kind of gave me a path to keep in a positive direction. Once I stepped inside the boxing gym at 16 years old, I found something I liked and wanted to do. I committed to [something] for the first time in my life. In essence, it allowed me to not only make something of myself but also not make mistakes outside the gym.
AW -
You're known as one of boxing's characters but could you tell us a little about yourself as a person and what you like to do away from boxing?
PM - As a matter of fact, soccer - or football, as the rest of the world calls it - is my favorite sport. Boxing is not my favorite sport; football is my favorite sport. I love football. My father played pro football in the third division in Italy when I was a child. I remember him playing because my parents divorced; my mother blamed a lot of it on football. She never let me or my brother play growing up. My favorite sport though I never got to play it as a kid because my mother banned us from playing it so it's kind of ironic I ended up being a boxer instead. Football is definitely my favorite sport; I love watching Serie A (the Italian League). AC Milan is my team; I cheer all the Serie A teams when it comes to the Champions League or Euro League. I root for Italy, the Italian national team; my whole family does. We were excited to watch the Euro Cup; Italy made a run to the finals before succumbing to Spain. Football's really exciting; I think as an Italian person, you know, you get into football. I also enjoy the Premiership (the English League); Mario Balotelli (an Italian Striker) is one of my favorite players for Manchester City. I like watching him play as well. It's a situation where football is my favorite sport but also as a person, as far as the razzmatazz and the excitement, growing up, I loved Arturo Gatti as a fighter, who was kind of "anti-Malignaggi." He was more all business in the ring; he gave it all in the ring and wasn't very flashy but he was Italian-Canadian. He was an Italian immigrant like myself, so me and my family rooted for him growing up. But I was always attracted to the allure of flashy fighters like Hector Camacho Snr., like Prince Naseem Hamed, like watching even [Muhammad] Ali, Sugar Ray Leonard videos. I was always attracted to the allure of these very flashy kind of fighters, their style, their personality and the way they dressed. It allows you to kind of express yourself when you're in the ring in a high temp kind of way, this magnified way because, personally, I'm not that way most of the time. I'm more low-key; people that know me know I'm much more low-key. But when the lights are on, I'm like the Incredible Hulk; it's almost a Jekyll and Hyde thing with me. I'm able to show of this magnetized personality that I normally keep to myself.
AW - Throughout your career you've fought many top fighters, who was the quickest?
PM - The quickest hands is definitely Amir Khan.
AW - Who was the strongest?
PM - Miguel Cotto without a doubt.
AW - Who was the hardest puncher?
AW - What about the best overall?
AW -
In closing, do you have a message for your fans?
PM - I love the support and it's always very much appreciated. As a fighter and athletes, we work very hard. We know we can't make everyone happy all the time but the support system, it always means a lot, no matter what. With the support from the fans, it gives you that much more incentive to put on a show as best you can. To all those fans, I try hard for them. Obviously the paycheck comes to me but the entertainment value is what the fans pay for. I try to give them entertainment value as much as I can when I fight.
Please visit our Facebook fan page at www.facebook.com/MaxBoxing, where you can discuss our content with Maxboxing readers as well as chime in via our fully interactive article comments sections.