Gary Russell Jr.: "I feel recharged"; Team Talks of Big Name Opponent Next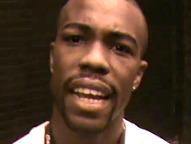 --


On the eve of his ShoBox televised fight against Roberto Casteneda, Gary Russell Jr. told Maxboxing, that at just 24-years old, he had felt like he'd been going non-stop in boxing for 16 years. And now, after fighting just once in 2012, he feels rested and recharged to make a championship run in 2013.

While he admitted frustration in the level inactivity of the past year, he believes it might just be what he needed as his career moves forward. "It's been frustrating, I had three fights that fell through, but now I realize that my body got some necessary rest. I feel recharged."

Russell is a special talent, there's no doubting that. But we will soon learn how special, as he makes that huge step from fighting "opponents," to fighting contenders. Last minute sub Casteneda will likely be no match for Russell, who was scheduled to fight Russian Vyacheslav Gusev. But this fight is very important for Russell. He has the chance to make the statement on national television, that he is ready to take the next step.

Maxboxing has learned that talks are ongoing for Russell to next face a fighter described as, "a big name every boxing fan knows." While I hold my skepticism of this claim, I will admit it came from a pretty strong source. I also believe that big name, will likely turn out to be a well-known aging fighter.

But Russell remains well-grounded, a proud husband, and now father of two girls. His father and trainer, Gary Russell Sr., wisely reminds his son of the work and improvement he needs to become a champion. The younger Russell told us of the day he was named ESPN's 2011 "Prospect of the Year." "I was named 'Prospect of the Year' at ESPN, and that night I go to the gym, first thing my Dad says is, 'Hey, Mr. Prospect of the Year, let me show you a big weakness of yours."

So Russell is not worried that his development has slowed at all due to his inactivity, but feels the break has given him the opportunity to work on his skills, without the need to game plan for a specific opponent. In 2011, Russell fought six times, for 34 rounds, he fought seven times in 2010, it's hard to argue that a break to work on things learned was a bad thing.

The other major issue that could stand between Russell and true greatness is his hands. He has in his career suffered from hand injuries, and it remains a question as he moves forward. "The hands are not a big deal," Russell told us. "In my last couple fights I've been able to really sit down on my punches, and I've learned to train in a way that keeps my hands healthy." In the many visits I've made to Russell's gym, I can honestly say that in preparation for his last fight, he was hitting the heavy bag as well as he had in quite some time, without any issues with his hands.

But as all boxing fans know, only time will tell. Only time will tell if his hands remain strong, and do not restrain his future. Only time will tell if Russell Jr. is indeed the real deal, and worthy of the praise he has received as a prospect. By this time next year, many questions will have been answered. Can not only his hands, but also his chin stack up against better competition.

Hopefully the business of boxing will not stand in the way of the sport of boxing as this young man matures. Hopefully we'll see him tested, and taken to the limit to which his seemly awesome potential can take him. Hopefully the fear of suffering a loss, will not deter his team making the tough fights. Hopefully, between wins and losses, wars and walk-overs, we as boxing fans will witness just how far, and just how great Gary Russell Jr. can become.