Azad Championship Report: Golden Boy Brings back boxing to CBS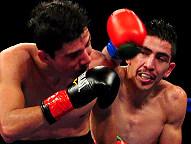 (Photo © German Villasenor)


Boxing returned to network TV for the first time since 1997 when IBF bantamweight champ Leo Santa Cruz, 23-0-1, 13 KOs, turned back the game challenge of San Diego's Alberto Guevara, 16-1, 6 KOs over 12 spirited rounds at the Los Angeles Sports Arena Saturday. The scores, 116-112, 118-110, 119-109 all for Santa Cruz, did not reflect the quality of Guevara's challenge.

Guevara, a career bantamweight who fought his last fight at 136 pounds, was a much tougher challenge than anyone expected. With educated footwork and technically sound and straight punches, Guevara's game plan was clear. He boxed well from the outside using a jab, dug his left to Santa Cruz' body and then would pivot out of the way.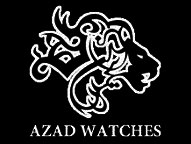 Azad Championship Report

"I was very tough for him," said Guevara after. "He is very good, tough and strong. I hurt him in the twelfth and in the fifth he hurt me. I said I would be right in there and not run around. I had to stay with my style and box. I felt like I trained for one and half men. They called us for the fight 3 weeks ago. I thought I did great."

The opening stanzas showed the clear game plan Guevara and anyone who wants to beat Santa Cruz. Guevara moved often, digging his left to the body, slipping out the way and firing his jab or combinations. He also dug to the body throughout the fight and employed a straight hand after he pivoted and turned Santa Cruz into his incoming punches.

For his part, Santa Cruz stayed in his shell and began to unload a little here and there early on. He's a slow starter but once he gets going, his assault grinds down most opponents. Body shot flurries or hard punches that land on the arms and chest, side of the head, or wherever he can land wear down most opponents.

Each man made a good account but it was Guevara who imposed his game plan successfully in the early rounds while Santa Cruz, after hurting Guevara in the fifth, came on more and more as the fight wore down the final round.

Making his pro debut before an enthusiastic crowd, junior featherweight Olympian Joseph Diaz, Jr went the four round distance, scoring a knockdown that appeared to be a low blow in the fourth. Diaz looked poised in there, his experience in the World Series of Boxing and the Olympics showing every step of the way. Junior featherweight just got a talented addition. Scores were 40-35 three times for Diaz, Jr.

In the opener, Errol Spence, 2-0, 2 KOs, the southpaw junior middleweight Olympian from Brentwood, NY seized control of Charlottesville, VA native Richard Andrews, 5-3-3, 2 KOs, in the first round and never let it go. Standing in the pocket behind a low lead hand defense, Spence mixed up the body and head attack to brutal effect throughout.

Through the first two rounds it was a straight up beat down. So much so that in the third, with Spence mugging Andrews on the ropes, the ref stepped in and called a halt to the action at: 44 of the round.
You can email Gabriel at maxgmontoya@gmail.com, follow him on Twitter at www.twitter.com/gabriel_montoya and catch him every Monday on "The Next Round" with Steve Kim. You can also tune in to hear him and co-host David Duenez live on the BlogTalk radio show

Leave-It-In-The-Ring.com

, Thursdays at 5-8 p.m., PST.
Please visit our Facebook fan page at www.facebook.com/MaxBoxing, where you can discuss our content with Maxboxing readers as well as chime in via our fully interactive article comments sections.