Yeah, They Matter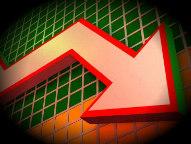 --


A couple of weeks ago, our very own Matt Paras penned this illuminating article (maxboxing/hbos-first-half-ratings) which listed the recent ratings on HBO for its boxing programming. You can make what you will off the numbers and what they mean in the big picture but there was a time when the numbers for HBO's boxing broadcasts were much larger and significant.

When this reporter started covering this business in earnest in 1997 and was at a radio station in Los Angeles (where I did sports updates and did a weekly Sunday night show devoted to nothing else but the "Sweet Science" on AM 1150, "The Main Event"), HBO would regularly send out faxes - yeah, it was a loooong time ago - boasting about the robust figures for their audiences. Those announcements haven't come for years (I guess out of embarrassment). Nowadays, something in the high 3's is considered a strong number for the network but back then, they routinely did ratings in the high 'teens. Just one example: the classic slugfest between Naseem Hamed and Kevin Kelley in December of 1997 did a rating of over 18. And it wasn't unusual for other fights involving the likes of Felix Trinidad and Pernell Whitaker to do right around the same number.

Yes, it's a different world now, one with many more media platforms and options, DVR and TiVo, and the prominence and impact of social media, which will only grow. All that has to be taken into account. Some have tried to rationalize that perhaps ratings don't really matter (as much) to HBO given they are a subscription-based model who does not rely on advertising the way CBS, NBC, ABC or FOX do.

The reaction to that line of thinking?

"Of course they matter," said one former network executive, who chuckled at the mere thought that they didn't. Then there's this email from a member of the boxing community who has made deals with various networks for years and has an acute understanding of the business, explaining:


HBO needs to give the people who subscribe to the network a reason to pay $10 per month. So they obviously don't want to pay a lot of money for programming that nobody watches—unless you are Ross Greenberg and you want to continue to pay Bob Costas a fortune to produce the lowest rated show on the network. Historically, HBO Sports gets a budget and they have used that money to:
1.

Present boxing and other sporting events and documentaries that their subscribers might like to watch
3.

Get publicity for the network
If an average of 700,000 subscribers are watching boxing regularly, and they each pay $10 every month for HBO, (and HBO retains half of that fee because the cable/satellite/IPV system keeps the other half), then HBO's boxing program generates $3.5 million per month or less. I say "less" because I don't think it is a lock that if HBO got rid of boxing every one of those 700,000 subscribers would get rid of HBO. But for argument's sake, when HBO spends $2.5 million on rights fees plus another $500,000 on production, every month (add another $1 million in rights fees and production for a BAD and that is a VERY conservative estimate) they are already behind. Then there is the cost of HBO Sports overhead.
The bottom line is that boxing is losing them money.
Now they may believe that #2 and #3 are worth the investment. But if their ratings continue to slide as they have during the past 6 years, there has to be a tipping point somewhere.
I know that some of this is due to the decline of the TV audience in general during the past 6 years due to the internet, video games, twitter, etc. But the fact that NBC is enjoying the highest Olympic ratings in history kind of puts the lie to that theory. HBO put a bunch of amateurs in charge instead of dealing with real boxing promoters and this is the end result. And if they decide to put another amateur in charge,

I predict that HBO will be out of boxing within the next 5 years.


Just think about it. HBO, like any other network, has pulled the plug on shows (such as the forgettable "John for Cincinnati" or "Joe Buck Live") if there isn't enough of an audience or, frankly, is of poor quality. And a couple of weeks ago on Twitter, I asked, "Who subscribes to HBO/Showtime in large part of exclusively for their boxing content?" and an overwhelming majority of the replies I received stated they did (Now, admittedly, it's a relatively small sample size given I don't have nearly as many followers as, say, Lady Gaga, but there are people out there who would not subscribe to HBO and Showtime if not for the fights they televise). So yeah, it matters. I mean, the very description of "programmer" means delivering the most sizable audience to your network.

And even if boxing remains entrenched at HBO (as it stands now, it's really their only regular live programming), ratings will still be paramount because flagging Nielsen numbers can and will affect what HBO budgets for this franchise. Keep in mind, during their glory days under the leadership of Seth Abraham and Lou DiBella, the budget for boxing exceeded $100 million. It's roughly a quarter of that now. Beginning with the Ross Greenburg/Kery Davis administration, that number has been trimmed consistently for more than a decade. So it begs the chicken-or-the-egg question. Have ratings dipped because of a smaller budget or is the budget been minimized because of declining ratings? But consider, for years, HBO has still had by far the biggest budget in the industry and ultimately approved and funded the bouts you saw on their airwaves.

To put this into proper perspective, forget about the aforementioned fights which, in today's marketplace, might have ended up on pay-per-view and use this example: by the time Arturo Gatti and Micky Ward completed their classic trilogy, HBO's ratings hovered around 9 (8.8) in 2003. There is certainly no doubt that there has been an erosion of HBO's boxing audience. Yeah, ratings are down across the board on many networks with all sports - but has any franchise lost as much footing as boxing on HBO?

Instead of helping to create and nurture stars as they did in the past in conjunction with promoters who provided them content, in recent years, HBO has merely empowered and placated certain entities. Guess what? Their names aren't Don King and Bob Arum. Yeah, as my emailer stated, it's been amateur hour over there.

For over a decade.

The result is that many have stopped watching.

And yes, it absolutely matters.

RATINGS

So what is a ratings point and a share? Well, it was explained to me thusly by someone who has been intimately involved in the entertainment business for years:
Nielsen results are reported in two measurements: ratings points and share, usually reported as: "ratings points/share". I think there are about 120 million television households in the United States. A single national ratings point represents one percent of the total number, or 1,200,000 households.
Share is the percentage of television sets in use tuned to the program. For example, Nielsen may report a show as receiving a 9.2/15 during its broadcast, meaning that on average 9.2 percent of all television-equipped households were tuned in to that program at any given moment, while 15 percent of households watching TV were tuned into that program during this time slot. The difference between rating and share is that a rating reflects the percentage of the total population of televisions tuned to a particular program while share reflects the percentage of televisions actually in use.
At this rate, I'll be penning articles for Variety...

Carlos Acevedo of theCruelestSport.com is a writer I have a ton of respect for. Not only is he well-read but he has a wealth of knowledge that pertains to the business of boxing. Beyond that, he employs common sense, which is all-too-often missing with many other observers of the sport. Beyond all that, he's a helluva writer. He chimed in on this subject:

The argument that ratings for boxing are less important to HBO than they used to be is a specious one and stems from the development of new media platforms—principally broadband—over the last few years. HBO Go, HBO On Demand, and any number of HBO multiplex channels allow programs to be aired in near-perpetuity on one platform or another. But this strategy is most successful for an HBO original series, not a live sporting event like boxing, whose shelf afterlife is relatively limited. Boxing simply does not have the capability of generating ancillary revenue the way a television series does.
Unlike the original series programs on HBO—like Sex and the City, for example—boxing is not licensed to Hulu or available for rental on Netflix. Nor is boxing leased to other cable channels for lucrative syndication fees, like The Sopranos, which was sold to A&E in 2005 for $200 million. In addition, original programming also nets HBO tons of money via DVD sales, International Pay TV, electronic sell-through, and merchandising. You can log onto

HBO.com

and buy yourself a True Blood t-shirt, but no one—thank goodness—is stupid enough to try and sell you a Chad Dawson mug. This is the basic difference between the importance of ratings for boxing and ratings for original programming, a difference predictably lost among certain journos who believe that everything they say is oracular just because they studied the inverted pyramid 10 years ago.


I'm still chuckling over the thought of a Chad Dawson mug. As always, thanks, Carlos...

MONEYBALL

You can break down and dissect HBO ratings in 10 different ways. However, it cannot be stressed enough that the one variable that has to be examined regarding these broadcast is this: just what type of license fee did each of these individual broadcasts receive and how much marketing money was put into them by the network?

Not all HBO shows are funded equally and, quite frankly, looking at some of the ratings, some guys simply aren't worth the return on the investment. Billy Beane understands that if two players each hit around .280 with 25 home runs and drove in around 90 runs, the guy who gets paid a few million dollars less was much more valuable to his franchise. Perhaps HBO should start funding shows and allocating its budget based on hard numbers (such as their ratings and gate receipts) instead of mythical pound-for-pound lists (and who's advised by Al Haymon).

And this is an important component because what one fight costs can directly affect what other bouts you, as an HBO subscriber, see down the line.

FRIDAY FLURRIES


According to the CSAC, while last weekend's "UFC on FOX" card at the Staples Center had an attendance of 16,000, over 6,000 of those tickets were comped. They still did a gate of over a million dollars...Peter Rivera says the bout between Wilfredo Vazquez Jr. and Rafael Marquez has been officially rescheduled for Oct. 6th at the Coliseo Ruben Rodriguez. Added to that bill is the bout between Ivan Calderon and Moises Fuentes...The bout between Rocky Martinez and Miguel Beltran has been moved to the Sergio Martinez-Julio Cesar Chavez Jr. undercard in Las Vegas on Sept. 15th...RIP to Elmo Adolph, a solid referee for years, who passed away from a heart attack on Thursday...Golden Boy Promotions inked Erik Morales' brother, Ivan, to a promotional contract...I know it's early but Peyton Manning looked an awful lot like Peyton Manning in Chicago...Can Michael Vick just have one season where he's not banged up?..."Hard Knocks" on HBO was great. Don't care what team they feature; I'm watching, regardless. And according to @BenVolinPBP, they had a bigger audience for the first episode with the Dolphins than they did in 2008 when the Cowboys edition of "Hard Knocks" went up against the Olympics. So are the 'Phins really "America's Team"?...Todd "Rank" duBoef announced that tickets for their October 13th card at the Home Depot Center will go on sale August 16th...Lakers fans, are we to be concerned about Kobe's struggles in London?
...
I can be reached at k9kim@yahoo.com and I tweet at www.twitter.com/stevemaxboxing. We also have a Facebook fan page at www.facebook.com/MaxBoxing.



Subscribe to feed