With Focus and Clarity, Katsidis Faces Guerrero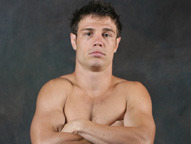 Photo © Hoganphotos/Golden Boy Promotions


In what was one of his more famous malaprops, the sage Yogi Berra stated that 90 percent of baseball was half-mental (or something to that effect). It was pure Yogi: baffling, yet brilliant at the same time. And the same could be said about the sport of boxing. For all its brutality, boxing is every bit mental as it is physical. You can hone your body to its peak condition but if your psychological make-up is off-kilter, it's all for naught. Michael Katsidis, who facesRobert Guerrero this Saturday night at the MGM Grand in Las Vegas, as part of its "Action Heroes" pay-per-view card, would subscribe to this theory.

It's been a rough stretch for Katsidis, who, before facing Juan Manuel Marquez in late November, had to deal with the loss of his brother Stathi. While he put up a brave facade beforehand, he admits that there was an emotional toll that drained him for that bout, in which he was eventually stopped in nine after flooring the Mexican great in the third frame.

"Of course it pays a very big toll but what I believe is that what doesn't kill you only makes you stronger," said Katsidis last week. "It's just one of those situations. Now, you've got that emotional, mental switch that I've had to turn on and off during fights and in preparation each time for a grueling training session. So, of course, it's one of those things where you have to focus on the fight at the time and react when the time is right. You don't really know what happens until on that night. So it's one of those things."

He admits that coming into the night of November 27th, "I was tired before the fight. I was tired after the fight. I felt just an overall drain."

Yet, true to form, Katsidis didn't want a series of tune-ups in his return to the ring. In trying to bust "The Ghost," he is aiming to put himself right back in line for another legitimate title shot.

"Look, some people who believe I could take some more time to get over and deal with that but if I come out and have a great win come next weekend, y' know, that would've been unnecessary. If everything doesn't go well, then people can say, 'Oh, well, he should've taken more time.' But look, I just think that's excuses. I believe what doesn't kill you only makes you stronger, like I said before. I just have to do what I have to do. It's going to be another date to keep on improving and I think I'm at my very best at this stage of my career and how exactly telling a toll this last fight had on me, we'll see come next weekend. It's one of those exciting things," said the native of Australia.

That's why fans gravitate toward Katsidis, who has the mentality of a modern-day gladiator. While many of his contemporaries find reasons to take the path of least resistance or look for trapdoors out of scheduled appointments, Katsidis fights on, regardless but even he has his limits. This contest was originally scheduled for March 5th but as floods ravaged his homeland, the fight was placed in its slot on Saturday as Katsidis attended to personal issues related to this calamity.

"It was in Toowoomba [Australia], where it was mainly hit," he explained of his hometown. "It's a very small country town and that's where I'm from. So my family came over here; we're in the States now, my wife and my baby. So that's my number one thing to me, this moment in my life. Fortunately, my friends and the rest of my family, they're all safe. So it's just like a real, real sad moment and, look, at some stage, I'd like to contribute some fights and maybe raise some money to the people that were affected from the floods."

If there is a "must-see" fight on this card, it's Katsidis-Guerrero. This figures to be a back-and-forth affair, where Katsidis has to overcome disadvantages in height and reach. "I think when I'm fighting Robert Guerrero, I have to expect everything because he's not just tall and rangy and a good boxer; the guy's very strong, as well," he conceded. "And they've changed a few things in their camp, changed a few things in their game. He's been a world champion a number of times. So I can expect everything from this guy and they've been training in Vegas. They've had good preparation."

Conventional wisdom says that Katsidis has to apply the pressure and get inside Guerrero- who has had problems controlling distance in the past. Katsidis isn't a guy who is prone to outbox anyone.

"I think Guerrero will be prepared for me to come at him," he says. "Y' know, I really do think that it's going to be a bit of a chess match out there, as well, at some point. But I guess as a lot of people realize, once the fight really gets rolling, I don't really get involved in a lot of chess matches."

Katsidis is no Bobby Fischer, indeed.

"So there's going to be some fighting and you know Guerrero's going to be very well-prepared. So it's going to be a great fight and it's one I suppose that's going to be fun. You will be very excited to see it. Being a fight fan, you got two guys go at it."

Katsidis, as usual, spent his time in Thailand preparing for battle. As always, you can expect him to be physically honed but just as important, he comes in with a peace of mind.

He admits, "I do feel more clear-minded now, of course, because I mean, two months before having your brother die and then suddenly, it made such a big impact. I had some good time with my family to get over that and there's that mental switch you need to turn on and off. I'm just more ready and, physically, I've done everything that I can. So it's just one of those situations that we have to see on the ninth. If it's by the way I'm sounding, I feel that I sound like I'm on my game.

"I think I'll be right on top of my game for this fight."

JULY

I was told that on July 9th, a doubleheader featuring a pair of HBO (the Haymon Boxing Organization) boxers, Paul Williams and Rico Ramos, will take place in Atlantic City on HBO (Home Boxing Office). As of now, no opponents have been finalized. On that same night, it looks like IBF super middleweight titlist Lucian Bute will face his mandatory challenger in Jean-Paul Mendy in his home country of Romania. However, Showtime, which will be featuring WBA lightweight beltholder Brandon "Bam Bam" Rios that night, will not be televising this match-up as part of their three-fight agreement with Bute, according to a source at the network.

Honestly, this is the way these multi-fight agreements should work between fighters and networks. Too many times (well, all the time, actually) these deals end up getting bogged down in too many mis-mandatory fights and other unappealing match-ups are foisted upon the subscribers of the premium cable networks. Showtime already threw Bute a bone (a $2 million one, at that) for Brian Magee; they weren't going to give him another.

Give us Bute against Mikkel Kessler and then the winner of the "Super Six." We can live without a Mendy fight.

VINNIE PAZ/HEAVY METAL KINGS

When a Maxboxing columnist has a concert, it is my duty to go out there and support him in the name of camaraderie, which was the case on Wednesday at the Key Club on Sunset Blvd. in Hollywood when Vinnie Paz and his Heavy Metal Kings cohorts did their thing. I was given backstage access (along with the famed Noe D., who came along with me) but only after they had found us.

I was told that "V-Paz" had told his associate to go and, "look for an Asian guy who looks like he doesn't belong here," and, literally, through a crowd of hundreds, he picked me out in seconds and soon we were getting a behind-the-scenes look at the gritty world of underground hip-hop (The best part was the free Goose)

Yeah, it's true, finding me in that audience was like looking for a billy-club in a haystack.

They put on a great show, where they performed songs such as "End of Days." And, yes, for those who asked, Vinnie will soon be penning another article for Maxboxing.

FRIDAY FLURRIES

Plenty of boxing on this Friday night; ESPN2 has David Lemieux facing Marco Antonio Rubio at the Bell Centre in Montreal. "ShoBox" has a tripleheader from Laredo, Texas headlined by super middleweight hopeful Marcus Johnson and Telefutura has Jesse Vargas taking on Vivian Harris (who if he were a horse, would've been taken to the glue factory after getting blown out by Victor Ortiz in September)...For all this talk of Paulie Malignaggi facing IBF welterweight titlist Jan Zaveck, the problem is that the hard-hitting Randall Bailey might be next in line to face him. If he doesn't suplex Zaveck out of the ring, I think Bailey wins that fight...Highly recommended: "The Rainbow Grill" pizza. This place is just a few feet from the Key Club...Speaking of concerts, on April 16th at the Quiet Cannon in Montebello, a freestyle festival with the likes of Stevie B. (the GOAT in this genre) and the likes of Expose and Trinere is being held. Only problem is that there are fights on that night but one of these days, I will go to a Stevie B. engagement and you better believe I will belt out "Dreamin' of Love" like nobody's business...Remember when LeBron James' mother was just known for being 'Bron's mom? Seriously, it's time for her to know how to just self-park, when at all possible...As I pen this, the Red Sox are on pace for 0-162...I can be reached at k9kim@yahoo.com and I tweet at www.twitter.com/stevemaxboxing. We also have a Facebook fan page at www.facebook.com/MaxBoxing.



Subscribe to feed