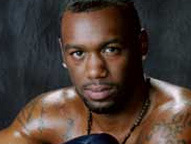 --


Austin Trout
, who, just a month ago, upset Miguel Cotto at Madison Square Garden in New York, was arrested on suspicion of public intoxication, early New Year's Day (lcsun-news-trout-arrested).
Maxboxing attempted to reach Trout, the reigning WBA junior middleweight beltholder, but he did not return calls.
Greg Cohen, who promotes Trout, says of the charges, "It's ridiculous, ridiculous. On New Year's Eve, he was at a Taco Bell-type of place with his friends and a couple of girls got into a fight and, literally, he stood up and was like, 'Ladies, ladies, please,' and the police ended up coming. They took everyone in that was in the place and there's no charges. The alleged charge was 'suspicion of public intoxication.' There are no charges and we'll work vigorously to have this incident be taken off his record."

Coming off his career-defining win, Trout is hoping for a crack at Saul "Canelo" Alvarez on May 4th.
"We want it; I believe 'Canelo' wants it and it's going to come down to if a deal can be made. But certainly, nothing's done yet," said Cohen, who added, "I'm hopeful. Look, it's a fight we've wanted for two years since he won the title and I think it would be great if it happens. If it doesn't happen, life will go on. It's certainly what Team Trout would like to see happen."