The Soapbox: Dec. 26, 2013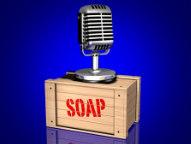 H1_SoapBox.jpg


Hope everyone out there had a good Christmas. OK, now that the niceties are out of the way, it's time for another edition of "The Soapbox." This submission comes in from a Mark Schoeman, who, while being a fan of one Paulie Malignaggi, took exception to a few things the "Magic Man" said in this recent article before his December 7th bout against Zab Judah (http://www.maxboxing.com/news/max-boxing-news/malignaggi-vs-the-fanboys)
.
And Mark doesn't just make a lot of good points in response to Malignaggi's comments but the past and current media covering the "Red Light District of Sports"...


I'm a Paulie Malignaggi fanboy. I enjoy watching him fight and listening to him call a fight...but his rant on the boxing media is absurd. Here's a few observations:

1) He's painting with too broad a brush and creating a cause/effect relationship where none exists. Of course there are those in the media preoccupied with pound-for-pound lists and other nonsense but that holds true of any media, be it sports, politics, entertainment, etc. If boxing was on the upswing in popularity, the same dynamic would exist just as it does in every realm of journalism. "Popcorn" journalism has and will always exist regardless of the subject's popularity.
2) The boxing media (like all media) is audience-driven. By that, I mean you and your colleagues cater to us fanboys. Now I'm not suggesting that everybody in the media panders to us, rather that you have to factor in what we want to read, see and hear. The fans are fed what we demand, so if Paulie wants to attack, it's the fans that are the problem, not reporters. Attacking the media, whether it's athletes, politicians or actors is a red herring argument.
Fans are the ones who write guys off after one loss rather than just appreciate his entertainment value as a fighter. We're the ones who force Amir Khan to become a Virgil Hunter, boring, safety-first fighter because we value boring wins over exciting losses. We're the ones who still tune in to watch Adonis Stevenson fight a no-hoper on HBO rather than demand a fight with Sergey Kovalev by turning off the TV and canceling our HBO subscriptions. We let HBO/Showtime off the hook and tune in for "showcase" fights. We're why a clown like Julio Cesar Chavez Jr. is a star. The fans/audience/customer have/has the power of the pocketbook...but we never use it. We're the problem.
3) I agree with Paulie about the ills of boxing...but the fact that this feather-fisted, slightly past-his-prime, slick boxer is headlining a Showtime event at the Barclays Center in Brooklyn makes Paulie a poor messenger. If Paulie were a black guy from Mississippi with the exact same skill set, he'd have been seen as a spoiler and his career would not have advanced past ESPN, going on the road to fight the "hometown" guy. Paulie would be Emmanuel Augustus but he's a white guy from Brooklyn and has been given every opportunity time and time again. He's benefited as much/more than anybody in the messed up world of boxing.
4) The "mainstream" boxing media, which Paulie believes boxing misses, is the worst offender of press release journalism. With singling out anybody for ridicule, the mainstream media tends to pass off press releases as journalism and because of their corporate nature, tend to be very accommodating of the agenda of the powers that be. Sites like Maxboxing do far more important journalism than any mainstream media has ever done. But journalism is a tough business precisely because access drives reporting. Journalists have to strive for fairness and balance the adversarial nature of reporting with the need for access to the subjects about which they report. Without access, you're just another fanboy blogger...the type Paulie hates.
Paulie also revises history with rose-colored glasses. I recently read "Jacobs Beach" by Kevin Mitchell, a book about boxing's "golden age" when it was a mainstream sport, second only to baseball. In the book, Mitchell describes how "mainstream" journalists such as Damon Runyon covered boxing and how the promoters and the mafia who backed them left press kits with a payoff for reporters, who, in turn, provided a glowing write-up, ignoring any question of the propriety of the boxing business such as criminal enterprises like the IBC. Lou Duva, Budd Schulberg and Al Certo all describe how the boxing media were partners with managers and promoters, following their lead to hype a fighter. Boxing's "golden age" wasn't so golden.
5) If we follow the logic of Paulie's argument about how the current boxing media would not have had jobs back when boxing was mainstream...well, then we would have to assume that Paulie would need to readily admit that if he came along 20, 30, 40 years ago, he would have been a club fighter. After all, if the boxing world has shrunk and there are no longer the jobs in the media in order to draw the talent, then the same must hold true of the boxers. Today's Sugar Ray Robinson would be a point guard in the NBA; Muhammad Ali would be a quarterback in the NFL and Sugar Ray Leonard would be a forward in the MLS. With the explosion of sport the last 30 years coupled with boxing's decline (that in 1978, Larry Holmes vs. Ken Norton is shown on live network TV and the NBA finals are shown on tape delay seems like Bizarro World today), the best talent plays other (read: easier) sports, leaving boxing with a dearth of talent in which guys like Malignaggi, the Klitschkos and Andre Ward are world champions. Now I'm not arguing this...Paulie is.
I love Paulie and he makes some very strong arguments...but he's off-base in many ways and is asking the observer (the media) to become a referee when only those with the power of the pocketbook (network executives, promoters, managers, fighters and fans) can demand the types of reforms and changes Paulie seems to desire. He's attacking a heavy bag rather than those who are the real problem: people who can and will punch back.


Mark, I really don't even know what I can add to what you wrote. This is why I created the "Soapbox," so intelligent fans like yourself have a platform on which to speak out. Because fans like you drive the sport and what you think absolutely matters.

Now, on to your points. Yes, the media, like the sport and business of boxing, has changed and even the good ol' days weren't always so good. And while Paulie does have a point about certain segments of the current members of press row, you're right. You can't paint everyone with a broad brush.

Some members of the media (whether they be traditional scribes, those at websites like this one or bloggers) are very good and should be commended for their quality, professional work. Others, well, Paulie does have a point. Some are just really fans of the sport happy to have a credential and be cheerleaders of certain fighters. Yes, I've seen some with TMT gear on press row and it does make me both roll my eyes and chuckle at the same time. Hey, we all have our biases but, geez, can you at least pretend to be impartial while on the clock?

But the overall point is, I don't judge everyone in a vacuum or any member of the media by his byline or who they work for. Some of my favorite writers are "just" bloggers and may not be read by the masses. Carlos Acevedo and his crew at theCruelestSport.com do some really good stuff that I enjoy reading on a regular basis. They can really write, have great insight and just as importantly, don't do pound-for-pound lists (I kid…sorta). But yes, I would say the barriers of entry to cover boxing are probably lower than they are for other sports. It's a blessing and a curse.

As for Paulie, I think he has clearly developed as one of the best analysts in the sport. He has really come into his own as a broadcaster and I think he can really express to the Showtime audience exactly what is going on between the two combatants in the ring without any agendas or bias - unlike his counterparts Andre Ward and Roy Jones on HBO.

And I agree; now that he's aligned with Al Haymon, you can expect that Malignaggi probably won't be speaking out against Haymon's influence in the sport any longer. And that's fine. Never, ever bite the hand that feeds you (well). It could also be argued that he is now part of the machinery (given his employment by Showtime, now so intrinsically tied to boxing's "Cold War") and as an employee of theirs, he won't be outspoken on the ills of the boxing business. In all fairness, I don't think Malignaggi should be expected to even broach that subject. His ultimate job is to break down the fights as they occur but I do think he opens himself up when he starts to call out other members of the media for the manner in which they do their jobs.

As they say, when you point fingers, three of them ultimately point right back at you.

TNR

Here's the latest episode of "The Next Round" with Gabe Montoya and Yours Truly:

http://www.blogtalkradio.com/leaveitintheringradio/2013/12/24/maxboxing-live-the-next-round-episode-463

And it can now be subscribed to and downloaded on iTunes:

https://itunes.apple.com/us/app/liitrboxing/id630089339



Subscribe to feed