The Soapbox – August 29, 2013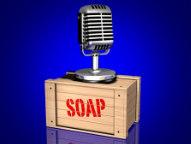 --


OK, it's time for another edition of "The Soapbox," where you fans get a chance to pontificate about real boxing issues (so yeah, please save your pound-for-pounds lists. I don't want them). This time we have a submission from a frustrated fan who just wants to purchase the best seats possible to a fight on a level playing field...

Steve, we've talked before so I think you know that I am a huge fan of boxing. I have purchased literally every pay-per-view offered over the last 10-plus years. And when I say EVERY pay-per-view, I mean things like Evander Holyfield-Sherman "Tank" Williams and Yory Boy Campas-Matt Vanda. ALL of them. Now, that doesn't give me any special license or privilege when it comes time to buy tickets to a live event; however, as a "regular" fan who shells out tons of money on the sport, it SHOULD give me at a minimum the same chance as everyone else.

As it turns out, though, Top Rank plays a game of scalping their own tickets. Granted, they probably didn't start this game but that doesn't in any way absolve them of their sins. Last I checked, "Everybody else is doing it" isn't a very well-accepted explanation for anything in life.
I went online Friday at 10 a.m. (Mountain Time) when Mike Alvarado-Ruslan Provodnikov tickets went on sale - the very minute the clock struck 10 a.m. My intention was to drive from Kansas City to Colorado for this one - sure to be a fantastic fight. But when I searched tickets, the best available, the minute they went on sale, was section BBB, row 8. The MINUTE they went on sale. Ringpost corner of the floor, EIGHT rows back. The camera sides of ringside and opposite (AAA and EEE) were not even available for sale. If I'm hauling nine hours across the country and I am first in line for tickets because of that, why can't I have an opportunity to buy a ringside seat?
So why even insult me as an educated fan? Just tell me there is no such thing as a $200 ticket. Those are actually $600 tickets - and they are not for sale from Top Rank. They are for sale in the secondary market only. "Regular" guys who get online when tickets are advertised as "on sale" can't have those. Just advertise it correctly, please.
One question I do have...is Top Rank selling these seats to brokers above their own face value? Something I'd sure like an answer to.
My personal opinion is this: Top Rank and all other promotional companies don't really give a crap who is sitting in those seats. They don't give a rip that those $200 seats will be empty until the main event. When/if that ticket went to me, I would be waiting outside for the gates to open at 3:45 p.m. Loving every minute of the live action from first fight till last. They especially don't care if it's true that they sell that ticket to a broker above its own face value. And if they DON'T, what is the motivation to move all of those tickets to the secondary market?
Listen, times are tough man. Money is friggin' limited. Why should I give a crap about spending my hard-earned money on this company when they show such utter indifference to their loyal customer? I doubt they care enough even to read this, much less take action in a different way moving forward. I've been in sales for 15 years now, selling high-dollar equipment. If I treated any of my customers like this, I'd have zero repeat business. And as fans, we continue to line up and shell out our cash to these people.
Thanks for reading, Steve. Keep it up man.
Tim


Tim, this is an issue I've written about many times before and this particular piece I penned sheds light on what really goes on: http://www.maxboxing.com/news/max-boxing-news/are-fans-getting-sold-out-of-big-fights. To me, it's very troubling that a guy such as yourself, who was willing to make the long trek from Kansas City to Denver (about a nine-hour drive) and then pay for lodging and other miscellaneous expenses can't even get the tickets you want for this event.

To take a quote from Larry Merchant, "Quite frankly, this sucks."

Of all sports, boxing cannot afford to alienate its core audience and practices like this that do exactly that. There's no denying it; what's going on is poor customer service and it just seems patently unfair. But beyond that, it's bad business in my view. Seriously, if this industry loses individuals like you (and I know for a fact you've gotten those hideous pay-per-views because you eventually send them to me), well, I'm not sure who they'd turn to.

One of the reasons I have been such a strong advocate of having non-casino events is twofold: first of all, usually the atmosphere and the energy of fight cards are much better. You see real fans engaged in the fights and as someone who has covered hundreds of events, yes, it absolutely makes a difference. And secondly, I've always believed that without the casino comps and freebies so associated with many of the big fights in Las Vegas or Atlantic City, in theory, it's those exact fans who would at least have a fair chance to get the best seats in the house. Having events in locales where at least one of the boxers are tied to gives opportunities for boxing to grow and develop markets - something you can't do from the Chumashs and Buffalo Runs of the world.

But who are we kidding, right?

I know you don't want to hear, "Well, everyone does it," but the fact is…well, everyone does it and it's not just boxing. Whether it's the NBA, NFL or Major League Baseball, basically, there is a built-in system of scalping where the average fan simply doesn't have a real opportunity to buy the prime seats at face value. Now this can go both ways; if there isn't a lot of interest for a particular game or event, you can actually get tickets for well below face value. Unfortunately for Tim (and many of you out there), Alvarado-Provodnikov has a real demand in Denver and a relatively small amount of supply (I'm told the First Bank Center holds around 7-8,000 fans for boxing)

.



I feel your frustration. You'd think that for your long and everlasting loyalty to the sport of boxing, you could at least get the tickets you yearn for at face value. Honestly, it doesn't seem like too much to ask if you think about it.

COLLEGE GRIDIRON FLURRIES

Boxingscene.com is reporting that Abner Mares has decided to exercise his rematch clause with Jhonny Gonzalez. That's a ballsy decision...Here's my latest contribution to SportsOnEarth.com (which just celebrated its first anniversary): http://www.sportsonearth.com/article/58490734/...Rau'shee Warren has been added to the FoxSports1 card in San Antonio on Labor Day...It looks like the Gennady Golovkin-Curtis Stevens bout for November 2nd at the Theater at Madison Square Garden is signed, sealed, delivered and will be announced officially next week...I can be reached at k9kim@yahoo.com and I tweet at www.twitter.com/stevemaxboxing. We also have a Facebook fan page at www.facebook.com/MaxBoxing, where you can discuss our content with Maxboxing readers as well as chime in via our fully interactive article comments sections.



Subscribe to feed