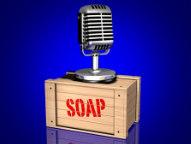 --


I've always asserted that I converse and have dialogue with some of the most intelligent boxing fans on the planet (excluding those who "Blame Bob," compile pound-for-pound lists and actually believe the eradication of the sanctioning bodies would be some sort of wholesale panacea for what ails the boxing business). And I've always maintained that those who truly support the business by actually going to events - and not just watching them on TV or streaming them illegally - simply aren't heard from enough. It's my opinion that the vocal majority are often part of the problem. They scream the loudest about wanting "important" fights while making no real investment into the sport other than posting on a message board, living vicariously through what their favorite fighters earn. Those who have disposable income and make up the true fan base of boxing simply aren't heard from enough or generally ignored for some reason.

Let's be honest; many writers and bloggers simply haven't taken time to really learn the business. Not only is ignorance bliss, in many instances, it's business as usual. They don't know what they don't know. And that's fine, except that sometimes they are actually influential as they push their own agendas (how do you think the ill-fated fight between Tim Bradley and Devon Alexander was consummated and trumpeted as such a "big" event for the sport despite all logic telling you otherwise?).

But you know who's not listened to enough?

You guys.

The fans who actually put their money where their mouths are. The ones who spends their hard-earned money traveling and attending fights. The ones who buy most pay-per-view events against their better judgment out of a twisted sense of loyalty to the sport they love. I know you're out there because I meet you guys on a regular basis at the fights I cover. Without you guys, there is no business. It's one thing to lose the fan-base that never puts anything into the business but it's a whole 'nother story if the real, authentic consumer is completely alienated.

So we're starting a new semi-regular feature here on Maxboxing called "The Soapbox" where certain emails from readers will be featured as de facto columns. Seriously, I get some emails that are much more insightful and intelligent than the analysis you read on websites dedicated to the sport. I think some of it has to do with the fact that fans have no real biases or allegiances to anything else but the value they get for their hard-earned money - whether it's from what they fork over for a fight ticket or cable bill.

The concept here is very simple: have something of length you want to get off your chest that irks your very last nerve as a fan or customer? Go ahead; make a submission. It just might make the cut (and trust me; it will be read by the industry. I get feedback all the time from the powers-that-be on what's written on this website. Some have already stated they would love to hear this feedback after I put this idea out on Twitter this past Friday. OK, be careful what you wish for). The first installment will come from a Matt Swider, who I know personally. He's a guy I met at the fights years ago (as he would go to Las Vegas fights on a regular basis while living in Florida) and has a keen perspective on the media (which he works in) and the business of boxing. He has made a genuine, vested interest in this sport. I jokingly call him "The last white boxing fan under the age of 35 in America" and in many ways, he is that person boxing has lost throughout the last generation. How big of a fan is he? He actually made the trip to Pontiac with me for the Bradley-Alexander fight (he still had the best line of that weekend as the shuttle bus to the Silverdome was parking. When he saw this broken-down old building, he stated, "Geez, they didn't even put lipstick on this pig.").

So Swider-Man, you're on "The Soapbox"...

In response to your article (http://www.maxboxing.com/news/max-boxing-news/yeah-they-matter) illustrating the importance of HBO's dwindling ratings, we should really take a look at some of the issues at play that have caused these problems and what can/should be done about it…
I don't have the necessary consumer research metrics at hand (or the time) though I'd assume HBO personnel have both to answer this question: Have the declining ratings for boxing on HBO largely contributed to the troubling absence of live broadcasts or has the troubling absence of live broadcasts largely contributed to the declining ratings for boxing on HBO? Again, I don't have the necessary data at my disposal but one would have to imagine the answer to the causal ordering goes a ways to a further understanding. By my rough calculations, through August of 2012, HBO has had nine live broadcasts. In 2011, they had 10 through August. From 2008-2010, they had 12 January-August shows each year. In 2001, for comparisons sake, they had 16 live broadcasts through the month of August. I think I'm safe in saying that on the subscriber's cable bill each month, their HBO fee hasn't been cut in half from what it was in 2001. If you're an HBO subscriber that does so solely for boxing content, are you making a wise investment? Well, based solely on volume, you would have to seriously reconsider or at least evaluate the quality of the fewer broadcasts that you are provided.
The quality control of programming within its boxing division has been exercised so loosely at HBO that it is a larger long-term concern than the lack of consistent content. There was a time where HBO Boxing wasn't just about building the brand of the superstar "A" side but also in the business of creating and developing their natural foils. Names such as Ike Quartey, Hasim Rahman and many others come to mind as HBO-bred counterparts to their superstar staples such as Fernando Vargas and Lennox Lewis. Together, the blend between A and B created some of the greatest nights in the history of HBO Sports. Nowadays, the live HBO broadcasts seem to serve as nothing more than "superstar" (and I use that word loosely with some of the anointed ones) coronations versus unworthy opposition in an effort to push the 'superstar' into the pay-per-view stratosphere by protecting a record and mythical 'pound-for-pound' ranking.
Again with my rough math, HBO, though August of 2012, has shown 50 live fights since the beginning of 2011. I am of the opinion - and believe to be with the majority - that 31 of those 50 fights featured a 'B' side that will not or, at least, should not be back on the network for either lack of ability or public indifference. In most cases, it is both. I think to make the point resonate, it is painstakingly necessary to list the names of these dubious 'B' sides: Sergiy Dzinziruk, Jorge Solis, Craig McEwan (twice), Matt Remillard, Paul McCloskey, Adrian Diaconu, Sebastian Zbik, Rafael Guzman, Aki Shimoda, Jan Zaveck, Leo Miranda, Darren 'C'mon Down' Barker, Omar Narvaez, Peter Manfredo, Yusaf Mack, Ray Austin, Marco Antonio Rubio, Wilfredo Vasquez, Eloy Perez, Donovan George, Chazz Witherspoon, Will Rosinsky, Jeffrey Mathebula, Brian Vera, Vicente Rodriguez, Heriberto Ruiz, Kermit Cintron, Timur Ibragimov, Orlando Lora and Vicente Escobedo. Whew, that is some list. Peppering your calendar with the occasional Craig McEwan isn't damaging but when they and their like become regulars, you have a problem.
Somewhere, someone, at some level at HBO is aware of this problem. You don't have to look any further than their website, which conspicuously removes many of the above fights from their 'Fights' database. In fact, the entire night of November 26, 2011, featuring a dubious Golden Boy Promotions split-site tripleheader and three of the names listed above, has been expunged from the listings. If the content provider is so ashamed of the product they put forth, then with what gall must the subscriber feel every month forking over their hard-earned money to support it?
I breathe in my own unique corporate climate thus I understand, from the outside, it is often imprudent to make sweeping judgments. This much is clear, however; the top personnel at HBO/Time Warner are some of the best and brightest an industry can offer. [Richard] Plepler, [Michael] Lombardo and their contemporaries post continued successes year after year, the likes of which are seen visibly at the Emmys and on Wall Street. However, when it comes to boxing, their delegation has been put in questionable hands.
Ken Hershman was regarded in many boxing circles, I trust, as the ultimate cookie-cutter hire. Smart and cunning, he led Showtime Sports for many years. But with what successes and, more importantly, with what vision? He largely made his bones at Showtime Boxing by capitalizing on the mistakes and continued shortcomings of the HBO/Ross Greenberg regime. His signature series, [Israel] Vasquez v [Rafael] Marquez, fell in his lap after HBO indifference. His greatest stretches of programming almost always fell in the second half of each calendar year where his opportunity to buy quality fights correlated strongly to HBO's early season misappropriation of budget. How great was he, really? And how much of his success was plainly attributable to another's continued misgivings?
And the most troubling sign for HBO under Hershman? Two of his greatest initiatives at Showtime, ones that appear to embody his vision (which were cataclysmic, fiscal errors), have now become HBO's cross to bear. The 'Super Six,' which was a concept rich in fantasy, was his brainchild. Its conceptual impracticality, combined with overbearing marketing and operational costs, were critical and financial disasters for Showtime Sports. However, with HBO's investment in Andre Ward and thus continued showcase of an exposed lot of suspects at super middleweight, Hershman indeed appears committed to righting his biggest wrong at the expense of his new employer and a new subscriber base. The ratings performance of September 8, 2012, featuring Ward, will go a long way towards knowing if he's fighting a winning battle.
'For years at Showtime, Hershman empowered Gary Shaw Productions. There was a reason it was called 'Shaw-time.' Shaw, for the most part during this era, delivered the Showtime subscriber with quality programming featuring competitive fights. However, he failed to build the brands of his fighters to transcend to the broader audience, largely due to lack of effort to really hit the ground and promote his fighters on his - not Hershman's - dime and time. It in turn led to diminished ratings for Showtime as fighters such as Nonito Donaire and Tim Bradley bolted his company, leaving the cupboard bare. However, the first green-lit fight of the Hershman HBO era featured Gary Shaw-promoted Chad Dawson. While the ratings for that show were considered strong (and really a number in low 1's shouldn't be championed as any great success), it is largely attributable to Bernard Hopkins, who continually brought HBO robust ratings during the 2000s. It is hard for one on the outside to merely cast aside all previous professional (and personal) ties that bind Hershman and Shaw. And it begs the question: will the HBO subscriber be responsible to fund the continued viability of Gary Shaw Productions, even in its diminished state?
Kery Davis. I don't need to say much more to get a boxing promoter, writer or fan to immediately roll their eyes and laugh in my face. Nothing much more needs to be said. There are few, if any, people in or around the sport with any semblance of confidence in his abilities. He has been at, or near, the helm of HBO's boxing division during its largest time of derision and dilapidation. His continued dalliances with the likes now of 50 Cent and Oscar De La Hoya before him boggle the mind. Do you see general managers in other sports being buddy-buddy with players' agents? No. Their goals are diametrically opposed. One wants to pay as little as possible for great talent; the other is to get the most money for that talent. Will he ever learn? Yes, that was rhetorical.
There are capable people under Hershman and Davis, surely. Are their voices heard? Is the voice of the subscriber ever heard? These are the questions that need to be asked and answered on high.
Many of these issues have been marinating below the surface for a number of years. However, one recent, poignant event has largely shaped the last 12-18 months for the boxing division at HBO: Pacquiao v Mosley. From the day in January 2011 when Top Rank shipped the services of Manny Pacquiao's PPV franchise across the street, HBO has made sure it would not happen again. HBO has since given Top Rank the 'Haymon' treatment and many of the 31 opponents listed above fought on Top Rank-promoted shows. While you'd hope to expect for better from a major promotional force, it is up to the brass at HBO to protect their product, ultimately their subscriber, and, in turn, their bottom line. Top Rank, and all other promoters, exists to protect the financial interests of their entity. Top Rank can only protect their fiduciary interests in fights like Donaire v [Jeffrey] Mathebula with HBO's subsidiary check. The promotional motivation of the path of least resistance is clearly stated and HBO's motivation appears to be to protect their pay-per-view business, a fact that becomes quite murky when the HBO subscriber dollars are used for funding such an endeavor. The 'at-risk' HBO subscriber being taken for granted here has not seen a live Manny Pacquiao fight for their hefty subscription fee since the fall of 2005. He was on the undercard. Yeah, it's been a while. At some point, HBO Boxing, to a large degree, appears to have shifted their strategic focus away from putting on content for subscribers, to paying for the opportunity to co-promoting pay-per-view fighters.
All businesses tactfully evaluate their brethren and carefully adopt certain practices that have proven to be successful. No one in any industry, especially the media business, is as guilty of this as the worldwide sports leaders at ESPN. They take the best of what 'you' do and bring it to more people. On a smaller scale, isn't it time HBO does the same? How, in 2012, do they not have a 'news' person on each boxing broadcast? Where is their Adam Schefter? People crave information and HBO fails to deliver comprehensive coverage of the sport as whole. The information is currently packaged in a way to only deliver returns to drive the larger, often predetermined narrative.
The HBO pre-fight countdown to the Mayweather v Cotto pay-per-view was likely born in the vein of ESPN's 'College GameDay,' an attempt to create for boxing what that show does for college football. HBO Boxing has almost universally been lauded and labeled a leader when it comes to broadcast production but is it time to reevaluate that claim? This 'copycat' was poorly received as their production was critically flawed and poorly executed. It became a transparent infomercial for the pay-per-view and it even chose to dismiss and, in the eyes of some, glorify Floyd Mayweather's violent behavior. Is that the kind of branding a corporation like HBO/Time Warner should be proud of? Members of the ESPN's 'GameDay' crew already - and will continue - to bring up Tyrann Mathieu when they cover LSU. HBO prides themselves on putting on very thought-provoking, artful and 'highbrow' original shows, mini-series, and made-for-TV movies. Why then, does it consistently treat its boxing fans like they are all dumb people?
HBO Boxing ratings will often disappoint due to one macro-factor: Saturday night. HBO and boxing in general have chosen to marry with the least watched night of television each week. HBO Boxing's continued reliance on the Saturday television audience is baffling and further relegates the sport as an afterthought. Just, as stated above, look to your other sporting competitors: The NBA Finals, since its partnership with ESPN/ABC, has set its slate of games to take place on Tuesdays, Thursdays and Sundays with no exceptions, no matter how much rest or fatigue a given team might carry. This is done to garner the most television eyeballs, simply. College football, which, by NFL anti-trust laws, is forced to feature their game on Saturday, does realize this necessary constraint is less than ideal. No BCS games or future playoff games are held on Saturday (not including New Years Day) and all future National Championship games are already slated for a Monday night primetime slot, regardless of which network wins the upcoming bidding war. Understanding that Sunday night has become an original series bonanza for HBO with the likes of 'True Blood' and 'Boardwalk Empire,' HBO Boxing has to seriously consider exploring the viability of live boxing programming on Monday-Thursday or a further diminishing of the brand is likely even in the face of other improvements. Additionally, this paradigm change, allowing for midweek cards, would push more fights out of 'destination' markets (e.g., Vegas, Atlantic City) that have been overused and sparsely attended in the past decade, as they all but necessitate a Saturday fight given travel, get the game back to its local roots. This local atmosphere could play well to the camera and enhance the viewing experience.
There are many factors at play that have led HBO into its current predicament, only some of which are expounded upon here. Could the largest be this hypothesis?: Does HBO (mis)manage the business with such intentional and strident flaws as a way to keep control of the business in their hands and scare off any potential broadcast competition? I certainly would hope not but based on the series of events that have led us here, it certainly should be pondered.


As for what you stated, yeah, can't argue all that much. But I'll focus on your point about B-sides, there used to be a time when you saw an HBO fight, even the "opponents" were guys you'd either A) had seen and were familiar with and B) wanted to see again after this fight, win or lose. Simply put, we're seeing too many guys (whom you listed in your email) who will never be seen again on the HBO platform. Yeah, even in its glory days, HBO had guys like the overmatched Jimmy Ellis (who was matched against George Foreman during his renaissance run) but at least those broadcasts did robust ratings. That simply can't be said anymore.

What happened to guys like Kennedy McKinney and Vince Phillips, who, in winning and losing on HBO, always gave you a good night of entertainment and you had no problem in seeing them again on the network? Now we get guys like Barker, who only the British loyalists will ever want to see again, which is fine. Keep him on Sky Sports in the UK. HBO is an American network; as an HBO subscriber, I have no yearning to see him anytime soon. I know that upsets people for some reason but, hey, that's my opinion.

It's unfair to put all of boxing's woes on HBO but HBO's woes have been caused solely by HBO. They willingly allowed themselves to make exclusive output deals, allow Al Haymon to have unmitigated influence on their programming and allowed themselves to be leveraged by those who have pay-per-view franchises. And they themselves have allowed the barriers of entry to be lowered in terms of who brings them content. TV packagers are seemingly placated while real promoters are punished. And the product has suffered and boxing is now relegated in many instances - in America - to papered arenas and half-filled ballrooms.

But Matt, thanks for your submission. Next time can you send me your pound-for-pound list? [Editor's note: Oh, God, no. We were doing so well!]

USA BOXING

Julie Goldsticker is a familiar face to those of us who work in the boxing media. In addition to serving as publicist for boxers like Andre Ward, she also does work for USA Boxing and has a close relationship with many of the boxers who represented the United States in the recent Olympic Games in London. She took some exception to Teddy Atlas's comments in my most recent article (http://www.maxboxing.com/news/sub-lead/atlas-back-in-the-pristine-world-of-pro-boxing).

Simply put, she stands by her men...

"I have to comment on Teddy Atlas' comments on the 2012 Olympic boxers," she said. "I find it ridiculous that he watches the athletes from the ring to the 50-feet to the mixed zone and decides that if they don't drop tears in that 30-second walk that they don't care and competing in the Olympic Games doesn't mean anything to them. He came in to the gym one day for a couple hours and watched them train and decided that he knows whether or not they care or what representing their country means to them and their families.

Goldsticker continued, "The vast majority of the athletes on that team cried following their loss; it may not have been until they got through the mixed zone. It might not have been until 15 minutes later when they came out of the locker room or it might have been immediately out of the ring in Errol [Spence]'s case as he felt he was robbed - and he was proven correct after his bout was overturned. He wasn't the one sitting in the dark hallways or dorm rooms with them as they cried and reflected on those losses and what being an Olympian really means. Yet, ultimately, whether or not they cried doesn't determine whether or not they cared. For him to say that winning a gold medal wasn't important to Rau'shee Warren when he gave nearly a decade of his life, day-in and day-out to Olympic-style boxing, is ludicrous. Rau'shee sobbed his eyes out in 2008 in front of numerous media members and although he handled it differently in 2012 as someone four years older and in a different place in life, winning that gold medal meant a great deal to him. He gave a third of his life to winning Olympic gold; you don't give that type of time to something if it doesn't have value to you. [Atlas] has no idea what that man has been through to get to this point, particularly in the last four years, and all he wanted was to fulfill his dream of placing a gold medal around his mother's neck.

"He has the right to question USA Boxing for this performance and, of course, critique the way the athletes performed in the ring but for him to continue to say that these athletes, who he truthfully knows nothing about, were happy to be there, is unfair and untrue and I find it offensive to them, their trainers and all the hard work that they have put in over years to become an Olympian."
FINAL FLURRIES

Is August over yet? Pre-season football is fine and all that but what a barren month for boxing...Say what you will about Carlos Molina but he is a consistent fighter...It looks very unlikely that the Erislandy Lara-Vanes Martirosyan fight will become a reality...Doesn't Paul Spadafora, who returned this past weekend with a victory, look more and more like Robert DeNiro's character in "Cape Fear"?...I know it's only August but , geez, the Jets look awful; don't they?...Is Kirk Cousins the modern day Gus Frerotte in D.C.?

...

I can be reached at k9kim@yahoo.com and I tweet at www.twitter.com/stevemaxboxing. We also have a Facebook fan page at www.facebook.com/MaxBoxing.