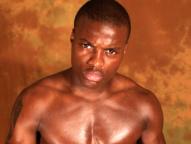 Peter Quillin


After Lucas Matthysse's first round destruction of Mike Dallas Jr. at the Hard Rock Hotel and Casino in Las Vegas on January 26th, word spread that Showtime's next card, scheduled for

February 9th

at the Barclays Center in Brooklyn featuring the junior welterweight title tilt between Danny Garcia and Zab Judah was in jeopardy. The reporter who first heard it was Mike Coppinger (who works for multiple sites), tipped off at ringside by a member of Judah's camp.
Quickly, the focus turned from Matthysse's highlight reel KO to whether Garcia was going to pull out of this fight. This rumor (which ended up having more legs than a caterpillar) quickly went viral and was all over Twitter and other social platforms. And yes, even Zab Judah himself (@SUPERJUDAH) was going in on Garcia (@DannySwift), who was soon counter-tweeting.

As you know by now, this fight was postponed early last week (as Garcia was diagnosed with a rib injury) and rescheduled for

April 27 at

the same venue. The main supporting fight between WBO middleweight champion Peter Quillin and Fernando Guerrero was also shifted to this date.
And how did "Kid Chocolate" find out about all this last weekend?
"How else do we all find out 'bout things? Twitter," he said

on Thursday afternoon

at the Wild Card after his day's workout, which didn't have nearly the same sense of urgency it did last week. "I was just going in; I heard about it on the feeds and I went to go read random people's tweets about the cancelation. But that's how I found out."
Welcome to the boxing world in 2013.
But Garcia's ribs didn't just knock him out of the date; they knocked out every other boxer scheduled to be on that show. Unlike team sports, where there are back-ups for star players, in this business, if the headliner can't go, then the show won't go on. Yeah, Quillin is from Brooklyn and holds a major belt but right now, he's still a supporting player. He understands this dynamic but there is still frustration in the fact that all his work was put in for naught.
"I put a large bulk of my money into it, so if anything, I'm going to be mad about the money that I invested in this camp and looking forward to another six weeks of agony. I've been in camp since December 2nd, away from home. I pay for my apartment when I'm not there. I got a lot of stuff, a lot of responsibility. So when things happen like this, I think about the money I lost. But you gotta look at things not so much as a loss but figure out what you learned," said Quillin, who estimates he's spent $60,000 on this camp.

60-large?! Really?

Quillin explains, "Sparring partners, flying them in, flying them out. That's like three grand a week. I rented an apartment here; that's like another seven grand. Flights for my team, my camp manager, my camp assistant, my publicist, sh*t like that." Then he talks about the other costly sacrifices. "I'm on a strict diet, so I'm eating four, five times a day, only organic sh*t that you only get outta Whole Foods."

The bottom line in boxing is that you get paid to perform, not just train. So till the night of April 27th, Quillin is operating from a deficit. Asked about this financial hole, he says confidently, "When you're a winner, you don't have to worry about that. Everybody wants to keep you winning but the most important thing, like I said, I'm learning as I go along to be a better man. Because most of my 20s, I've been living, doing boxing and for a long time, I was a kid, getting a little bit of money, spending the money, doing crazy stuff. Now, I'm getting to the point where I'm just trying to do the right thing with my money and keeping everything in play. But right now, I'm a winner, so I'm good."

Quillin is now at the stage of his career where he is making six-figure paydays on Showtime. But what did Patrick Ewing once famously state about making a lot of money but also spending a lot? Fighters are notorious for fighting and spending for today but not saving for the future. That said, for the time being, there are credit cards that can get him through the next few months. "Yes, thank God for credit cards because we're going to run that one up," said Quillin, who won't leave home without them.

Soon, he will be heading back East. Quillin adds, "I paid for my place till the 5th, so why not enjoy that till I leave?" The battle now is to make sure he doesn't get stale and overtrain going into the new date. "I told him to basically go home and rest. I don't want him to really do too much and keep his weight under control and stay reasonably fit," said his trainer, Eric Brown. I know Pete and I know he's not going to get crazy out-of-shape anyways. But basically I told him for the first three, four weeks, don't even go in the boxing gym. Just run; keep your weight under control; eat right and just rest."

As for when Brown will want Quillin back at the Wild Card, he says, "I'm going to get him back here the first week of March." He says that up until this date was scratched, his charge was "right where I wanted him to be. Pete's been working really hard, focusing on the game plan and everything was coming together perfectly. His weight was perfect, conditioning was perfect. He was on point mentally, getting great sparring, great sessions in the gym. I was happy. I felt very, very confident going down the stretch here into February 9th."

Quillin is a lively character, one in the prime of his career and life. Whatever trappings that come with some fame and fortune, he isn't afraid to partake in. But he says, "I think, for the most part, when I'm in New York, I'm going to do some boxing classes, stay around the gym, keep myself in shape."

No doubt about it; this is a buzzkill. You plan and sacrifice for months in preparation for battle. And it's not just a physical sacrifice or transformation that takes place in this time. The mental edge or hardening that an individual that goes through has to be readjusted to civilian life.

"That's what I think is the hardest part for me to do," said Quillin, "because I done took my work ethic to another level this camp. No bull-crapping, I hired people to put a line for all the focus for me. I didn't have distractions, no girls, no nothing, man. Just to be able to go back now and be able to enjoy a girl now, it's almost going to be hard because I don't want to get too out-of-shape and try to do the same thing again."

But as they say, in this sport (and this business), you have to be able to roll with the punches.

"I just take everything as they come along and just work on it from there."

HBO SPRING

- On March 16th, HBO will televise a fight between Tim Bradley (remember him?) and Ruslan Provodnikov from the Home Depot Center in Carson, California. Top Rank announced a bout between undefeated welterweights Jessie Vargas and Wale Omotoso as the opener on that broadcast. Bradley, who probably got as little as one can out of "beating" Manny Pacquiao, has not been in the ring since that fight last June versus the "Pac-Man."

- Then two weeks later is the rematch between Brandon Rios and Mike Alvarado (http://www.maxboxing.com/news/other-boxing-news/marching-to-the-30th), who perhaps put on the best fight of 2012.

- And on May 25th, the rematch already lined up by HBO between Chad Dawson and Jean Pascal (from the Bell Centre in Montreal) will now be part a split-site doubleheader, paired with the second chapter of the rivalry between Mikkel Kessler and Carl Froch (from the O2 Arena in London). This should be a pretty good night of boxing.

CHI-TOWN

All the memorable stuff took place on Friday night after the ESPN2 lights went off (and then streamed on ESPN3.com) when an entertaining brawl between heavyweights Artur Szpilka and Mike Molla took place. It seems what Tomasz Adamek was/is in Newark, New Jersey, the 23-year old native of Warsaw, Poland could be in the "Windy City" as a large contingent of his countrymen came to the UIC Pavilion for "Friday Night Fights." While they sat on their hands as Antwone Smith and Carlos Molina hopefully put Jose Luis Castillo and Cory Spinks into boxing's retirement home, they came alive with passion as Szpilka faced Mollo, who hails from Chicago.

And in a fun - if not stylish - brawl, Szpilka, who hit the deck twice from the mauling Mollo, turned things around with a straight left down the pipe that sent Mollo down and out in the sixth round. It turned out that "Friday Night Fights" showcased the wrong fight.

Now, if I'm the network, I try and come back to Chicago as often as possible (they always seem to have a solid turnout) and try and showcase Szpilka again. Down the line, I'd try to stage a rematch between the two (although after getting floored twice, I'm not sure Szpilka's management would be too eager for that).

Once again, Chi-town has shown it's perhaps the most underrated fight town in the States.

FINAL FLURRIES

Mickey Bey scored a highlight reel KO of Robert Rodriguez in the third round of their bout on Saturday night...Frankie Gomez still has a lot to work on fundamentally...How good of a GM is Ozzie Newsome? He consistently drafts future Hall-of-Famers, Pro Bowlers and solid starters year after year...Surprised that Michael Strahan wasn't a first-ballot guy for Canton...

I have to say, "The Office" is finishing very strong

…I can be reached at k9kim@yahoo.com and I tweet at www.twitter.com/stevemaxboxing. We also have a Facebook fan page at www.facebook.com/MaxBoxing, where you can discuss our content with Maxboxing readers as well as chime in via our fully interactive article comments sections.