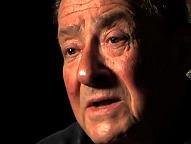 Arum


My personal bucket list has always included covering a fight in the state of Nebraska. OK, not really, but believe it or not, I am looking forward to my trip to the "Cornhusker State" this weekend as Terence Crawford defends his WBO lightweight crown against Yuriorkis Gamboa at the CenturyLink Center in Omaha. I have never been to Nebraska; in fact, until a couple of months ago, neither had the promoter of this event, Top Rank Promotions' Bob Arum, who has promoted bouts across the globe.
"Only for the press conference for the fight," said the veteran promoter, who will actually be sitting out this event as he recovers from knee replacement surgery. The press conference, which took place in early May for this event, was open to the public and according to Arum, the reception was "tremendous. They were very enthusiastic; it's a great city. They have a beautiful, beautiful arena where Creighton plays [basketball] and it's very modern; it's attached to the hotel. You walk from the hotel to the arena and right across the street they have the field where they play the College World Series [Rosenblatt Stadium]."

Arum is keeping a promise he made to Crawford as he signed on with Top Rank that if/when he won a major world title, his first defense would take place in his hometown. Back in March, Crawford won this title by decisively outpointing Ricky Burns in his backyard in Glasgow, Scotland.

"I was certainly sincere when I said that because I really believe that you get these kids from smaller cities and when they win a championship, you really owe it to the sport to have them defend the title in their hometown," said Arum. Crawford-Gamboa is the first championship bout to be held in Omaha since Joe Frazier defended his heavyweight title against Ron Stander in 1972. "Certainly the response has been great; we'll be sold out, so I'm very, very pleased."

Tickets for this event were priced at $27, $52 and $102, which is about as low as you'll get for a card featured on HBO. Arum explained, "We had to realize that we are in a place that didn't have a big boxing tradition, so we priced the tickets accordingly. But be that as it may, that's what the market would bear for that and I think it's going to be great for boxing."

Arum says the arena was originally configured for approximately 8,600 seats and Arum said last week, "They have the ability to put in more seats in the balcony - and they may open the balcony - because we only have 400 tickets left. So we'll probably have to put in a couple more thousand seats at $27 [each]."

In many other cities, a fight like Crawford-Gamboa is an afterthought or housed in a small room. In Omaha, it's a real event. It would be overshadowed in markets like Los Angeles or New York.

"That's a great point," agreed Arum. "You're not competing for the attention that you would in a bigger city, which has other franchises, other events and all that sort of stuff. In Omaha, this is a big deal and other than the College World Series - which really brings in fans who are not from Omaha but from around the country - this is a big event for them. So the competition is less, certainly much less in Omaha than it would be in a big city."

Omaha has a population of around 420,000, making it the 42nd largest city in the Union. The state of Nebraska does not have a professional sports franchise although it does have an obsession with the University of Nebraska football program. There's a chance that perhaps Crawford can become a franchise in this state much in the way Virgil Hill had during his heyday as a light heavyweight beltholder in Bismarck, North Dakota when he routinely played to packed houses at the Civic Center against Willie Featherstone, Joe Lasisi, James Kinchen, Mike Peak and Tyrone Frazier.

Thanks to "Quicksilver," Bismarck was on the boxing map.

"Omaha's a little bigger city but yeah, there are similarities," said Arum, who understands this dynamic well. "We did that with Virgil Hill and every time we had him fight there, it was like a major event for Bismarck and the surrounding area. It was almost like a festival." Top Rank plans to bring Crawford to this region at least once a year moving forward.

Arum says that establishing a foundation for Crawford is essential, just like it was for Marvelous Marvin Hagler, who could then bring a sizable contingent from New England to Las Vegas as his popularity grew and was involved in bigger fights.

"That's what you do when you got a guy from an area which is not necessarily a big city. Marvin was from Brockton [Massachusetts] and he ended up drawing from all of New England. But that's the sensible way to do it. That's if you're building up a base, building up boxing fans. That's what you want to do. People root ethnically and people will root for athletes who come from the place they're from."

NEXT MAN UP

My last article spoke about how Crawford is basically replacing Mikey Garcia in facing Gamboa (http://www.maxboxing.com/news/promo-lead/next-man-up). Garcia is currently in litigation with Top Rank and it doesn't look like a resolution is forthcoming.

"No," Arum told Maxboxing. "We really believe that Garcia, his lawyers are being paid for by [Al] Haymon and he's being directed by Haymon. But be that as it may, our lawyers are still trying to work a solution but we are not going to overpay. You have to realize the money doesn't come from the sky and he's not a very big draw. So y'know, it's really based on what HBO thinks he's worth."

GIAMPA

Most observers are still puzzled by the 114-114 scorecard turned in by Lisa Giampa in the Vasyl Lomachenko-Gary Russell Jr. fight this past weekend. It has to be pointed out; she is the wife of Chuck Giampa, who works for The Ring magazine (something to do with their rankings). In turn, the publication is owned by Golden Boy Promotions, which has an interest in Russell.

Now, isn't there a strong argument that this is some sort of conflict of interest? It's one thing that there are writers who write for The Ring who have certain opinions or scores for fights but the difference is, ultimately, those opinions are just that - opinions. The scorecards Giampa turns in absolutely matter and can affect lives and careers.

Perhaps, she should've recused herself from this fight from the get-go.

AUG 9TH

It was announced on Tuesday that the Showtime tripleheader from the Barclays Center on August 9th would feature the following match-ups: Danny Garcia-Rod Salka, Lamont Peterson-Edgar Santana and Danny Jacobs-Jarrod Fletcher. The Twittersphere was up in arms over this trio of fights.

The three Haymon clients are facing Salka, Santana and Fletcher.

The more things change...

TNR

Here's the latest episode of "The Next Round" featuring Yours Truly and Gabe Montoya:



Maxboxing Live The Next Round: Episode 486
FINAL FLURRIES
Look for the bout between IBF welterweight champion Shawn Porter and his mandatory challenger, Kell Brook to take place in the late summer...Golden Boy Promotions is already thinking of a possible card to put out in late August at the StubHub Center...So LeBron is coming to my Lakers, right?!...And yes, it's true. After 13 great years, effective at the end of this month, I will be leaving Maxboxing (http://www.maxboxing.com/news/promo-lead/maxboxings-official-statement) but fear not; I will still cover boxing. More details to come (make sure you check my Twitter feed)...Ican be reached at k9kim@yahoo.com and I tweet at www.twitter.com/stevemaxboxing. We also have a Facebook fan page at www.facebook.com/MaxBoxing, where you can discuss our content with Maxboxing readers as well as chime in via our fully interactive article comments sections.