The NBC Sports Network TV Cheat Sheet- Sept. 21, 2012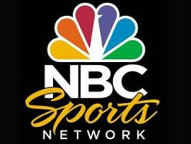 --


The quickly popular NBC Sports Network boxing program is becoming an equal to ESPN2's "Friday Night Fights" in terms of quality if not quantity. Tonight's card was scheduled to be even better but a back injury to top 10-rated light heavyweight Gabriel Campillo scuttled an intriguing matchup against Russian prospect Sergey Kovalev. To the network's credit (its fourth boxing show), the co-featured boxers are good enough to support the show and are local attractions as well. Gabriel Rosado and Ronald Cruz are Pennsylvania products, which is good to see since the building of regional stars is a lost art with American promoters seeking easy casino or network money instead of...well…promoting!
At the Sands Casino Resort, Bethlehem, PA
(NBC Sports) Gabriel Rosado (20-5) vs. Charles Whittaker (38-12-2)
(NBC Sports) Ronald Cruz (17-0) vs. Antwone Smith (21-4-1)

Antwone Smith –
Three years ago, Smith was my kind of fighter (minus grunting with every punch). Unable to sign with a big promoter, the Miami product was matched tough and developed as a boxer as a result. Now 25, Smith seems to have regressed though I initially viewed his attitude and ring intellect mirroring a young James Toney. That was before an unexpected defeat to Lanardo Tyner and setbacks to Kermit Cintron (closer than scored) and Roberto Garcia in which Smith did not deviate from losing strategies. In 2009, Smith was the underdog in three consecutive ESPN2 appearances but emerged victorious. He beat quality opponents whose style Smith evaluated judiciously before picking them apart. Smith began boxing at age 13 in the competitive Florida amateur system, going 36-6 and winning the state Golden Gloves title. A straightforward boxer on the surface but can change to a countering style if sensing an advantage. Decision wins over undefeated power-puncher Norberto Gonzalez and veteran Richard Gutierrez attracted promoter Lou DiBella, who signed Smith when he heard the boxer had no representation. Smith lost his sixth pro fight to skilled Ed Paredes, a fight some had Smith winning and he did not back down from taking more hard fights. A solidly built but average-sized welterweight, Smith lacks range with short arms and underutilized jab. I get the feeling Smith is a natural counterpuncher who presses out of frustration when opponents do not engage him, so a bit of patience is still needed on offense. A 46% kayo ratio could be higher if matched soft like other prospects but over 144 rounds, Smith learned to make his punches smarter instead of harder. Still not there 100% mentally, fighting down or up to the level of competition and could still see himself as the "opponent." Smith has overcome cuts, refusing to let the blood affect his game plan. Best asset could be his feet, moving Smith into position to counter or lead and make up for the lack of a thudding jab. Has a solid left hand and goes to the body hard from the opening bell. Never seen Smith rattled and he has a sense of ease in the ring that cannot be taught. Not fast, flashy, powerful or a defensive wizard, most of the time Smith just finds a way to win.
Ronald Cruz –
Moved to America as a child from Puerto Rico, maturing in the tough Pennsylvania gym system, sparring the likes of Derek Ennis, Demetrius Hopkins and Mike Jones. Lacked an opportunity to box until age 18 when a gym opened near him. Cruz showed natural adeptness but did not spend much time in the amateurs establishing a 25-3 record over 13 months. Because Cruz came to the sport late, he sticks to the book, not freelancing or taking chances like seasoned boxers, holding both hands high and searching for openings behind a strong jab. Best asset is determined commitment to body work, saying it feels natural and given results, it is painful to opponents. On the negative side, Cruz can put on the earmuffs and ride out punches when pressed, not using lateral movement or his strength to get out of bad places. Is not fluid with combinations though Cruz will throw in bunches when allowed to work inside or come forward. Not particularly fast with his hands but has good timing and fills voids with a jab instead of waiting for openings. Basically, a pressure fighter with the stamina to pull out wins in distance fights. Seems to possess a good chin, which is tested because Cruz drops lead jab due to footwork issues. Confuses foes by turning southpaw at will, a valuable strategy since Cruz is a natural lefty who fights orthodox. Cruz's most difficult win was over Allen Conyers (who hung first losses on 20-0 James De La Rosa and 10-0 Derek Ennis) and Cruz's two best wins came over fringe contender Anges Adjaho and one-time prospect Prenice Brewer. Fought five times last year, upping his level of opposition this year without looking out of his depth. Against Jeremy Bryan (a two-time National Golden Gloves champion), Cruz showed composure and patience rallying for a late stoppage win. That's how Cruz wants it, telling writer Robert Coster, "I don't mind fighting tough guys; that's how you progress. I'd like to combine the skills of Wilfredo Benitez and the power of [Felix] 'Tito' Trinidad; that would be the perfect combination for success." A strong silent type with a humble personality, Cruz is married and works at night to train during day. SecondsOut's Jason Pribila likes Cruz, "He seems to be a pure student of the game and continues to add more wrinkles to his overall game."
Verdict –
Two years ago, I would have chosen Smith to win this fight but believe the mental attitude these boxers enter with sets Rosado apart. Cruz has the look and feel of a boxer on the way up while Smith seems to have settled in to the life of a tough journeyman. Cruz is not frustrated early in fights and works his way into bouts while Smith likes to be pressured and finds the holes the application of pressure creates in a foe's defense. The constant body attack and upper body strength of Cruz catches up with Smith, who has defensive lapses, showing in the Garcia fight that he can be outworked. After the fifth stanza, the rounds become repetitive as Cruz lands more, forcing Smith into a lower punch output with bodywork and forward momentum. Cruz wins it nine rounds to three.
Charles Whittaker –
The 38-year-old blue-collar fighter has not lost in eight years, evolving from a journeyman into a fringe title contender. Enters off two 12-round decision wins in 2011, earned on the back of a solid punch and great work ethic. Whittaker is a local hero in his birthplace of Cayman Islands, even bringing some good fight cards to his backyard, and in his last fight, looked good dismantling Giorbis Barthelemy of Cuba. Now fights out of Miami where Whittaker gets quality sparring and has been in the ring with the likes of Roy Jones Jr., proving his stamina and physical strength despite being nearly 40. Sports a big upper body and broad shoulders that he dips and uses well to blunt charges from foes on defense. Whittaker learned the hard way, only competing in 11 amateur bouts, and 10 of his 12 pro losses came in his first 27 fights. Since then, has gone 21-1-1 but the level of opposition was not as good as it was when Whittaker endured a six-fight winless streak from 1999 to 2001. That shows an excellent mental attitude that Whittaker overcame that horrible stretch, which will be needed against an aggressive pressure fighter like Rosado. Keeps right hand high on defense (left does droop low), advancing with small steps, but lacks elite hand and foot speed to track down movers or cuties. Timing and persistence are his biggest assets on offense and when Whittaker hits, they land with a thud but take time to wear on foes. Jab followed by right hand is Whittaker's mainstay but he can get lazy with it, not throwing until there is a clear opening, not keeping busy with other punches or body work. Seems to prefer countering at this stage with only flicking jab used to maintain spacing when not coming forward. Like others, credits boxing with turning his life around after a rambunctious youth that landed him in a reform school. A 19-year pro now, Whittaker thinks he put the mental and physical side together and is primed for a title run. Is certainly motivated, "This fight means the world to me; I have paid my dues and [I'm] ready to be number one in the world. After this fight, I will challenge for the IBF 154 [pound] world title."
Gabriel Rosado –
Don't let Rosado's record deceive; he is a tough-as-nails fighter who beats almost anyone who enters a ring at less than 100%. More importantly, Rosado learned from his losses, becoming a better boxer and is firing on all cylinders, scoring career-best wins over Sechew Powell and Jesus Soto Karass in his last two fights. A pure Philly volume-puncher, at home in local gym wars, he traveled to the Wild Card Gym recently to steel and focus himself. First gained attention defeating former champ Kassim Ouma and was in a see-saw slugfest with prospect Fernando Guerrero, dropping the hometown favorite in a respectable loss. Was steamrolled by Alfredo Angulo but bounced back, stopping fellow Philly prospect Latif Mundy and veteran Saul Roman. Rosado remains a work in progress, not boxing until age 18 and only contesting 17 amateur bouts. Found belief in his abilities, outpointing undefeated Irish prospect James Moore, properly dedicating himself to boxing afterward. Maintains active pace, averaging four fights a year, and improves in the gym constantly. At 6'0", has good size and is now using his length to create breathers by boxing from the outside. Moves well with his feet, mostly to establish distance for his punches rather than lead foes into punches or set up counters. Once Rosado feels an advantage, he uses his feet to block escape paths, forcing opponents to engage. Punches have good form but Rosado is not a hard puncher, preferring volume punching over setting himself up to throw one hard blow. Stopped 12 of 20 victims but needs three or four rounds to wear on them before punches sink in. Sometimes smothers punches by fighting on the inside too much, content to lean and wrestle opponents to sap them of energy. Other than the Angulo bout, has not been outclassed and never fails to deliver action fights. At 26, Rosado is in his physical prime but all those tough fights may have aged Rosado beyond what the calendar says. Leaves no room for excuses, telling writer John DiSanto, "I'm not going to be satisfied with just the win. I really want to make a statement. I really want to put on a show. I want to keep the buzz going about how I've been winning my recent fights by knockout." If Rosado wants to make the leap to contender, he needs to beat an opponent like Charles Whittaker impressively.
Verdict –
The winner of this fight is guaranteed an opportunity to challenge IBF junior middleweight king Cornelius "K9" Bundrage, so both will be highly motivated. Rosado is in his physical prime and might be the naturally stronger man even though they are nearly identical in terms of body size. The edge in the speed department lies with Rosado and he enters on a psyche-strengthening winning streak over Jesus Soto Karass and Sechew Powell. On top of that, Rosado will be fighting in his backyard. Rosado sports the advantage in every department, so unless there is a fight-altering cut or other flukey event, I cannot build a scenario for Whittaker winning. The one question is whether Rosado stops an experienced and usually durable Whittaker. Rosado has already said he will be pressing for a stoppage but I don't see it coming and if anything, this hurts Rosado as he loads up with big punches and neglects working the older Whittaker's body. I am going to pick Rosado to smother Whittaker late and win by a unanimous decision, favoring him 98-92 on the scorecards.
Prediction record for 2012: 85% (99-18)
Prediction record in 2011: 88% (138-19)
Prediction record in 2010: 85% (218-40)
Please visit our Facebook fan page at www.facebook.com/MaxBoxing, where you can discuss our content with Maxboxing readers as well as chime in via our fully interactive article comments sections.



Subscribe to feed