The HBO TV Cheat Sheet- Sept. 3, 2011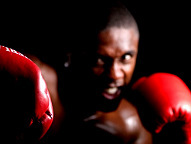 Andre Berto


Judging by the lack of buzz, there is a good chance that tonight's "HBO Boxing After Dark" show will be the cable network's lowest rated boxing broadcast of the year despite headliner Andre Berto coming off an HBO appearance that was the network's third most watched boxing event of 2011. The card lacks the marquee feel of an HBO broadcast, with the headliner returning from a loss and the co-feature more suited for a "ShoBox" main event. The initial impression is that Berto, with manager Al Haymon and his accomplices at HBO, is being gifted another title belt. That was definitely the case when Berto defeated Miguel Rodriguez to win the WBC strap but Jan Zaveck is a legitimate top ten welterweight (reflect by his ranking by The Ring magazine at number four) and a physically bruising titleholder. So ironically, Zaveck needs to put up a great fight in order for Berto to look the part of a real champion.
At the Beau Rivage Casino, Biloxi, MS
(HBO) Jan Zaveck (31-1) vs. Andre Berto (27-1)
(The Ring magazine #4 welterweight vs. #3)
(HBO) Gary Russell Jr. (17-0) vs. Leonilo Miranda (32-3)

Leonilo Miranda –
The first statistic that stands out with the Mexican slugger is Miranda stopping 30 of 32 victims, to include some capable boxers with sound defensive skills. Not just a free-swinging freak with no thought process behind looping punches, Miranda throws a diverse range of jabs to set up punches and moves laterally to provide angles. Another imposing factor is that Miranda is a southpaw with good size, standing 5'7" with a 69-inch reach, who does not fight against those assets. If anything, Miranda is too much of a stand-up boxer and has a stiff look, delivering combinations at long range. Does not fight well on his back foot but will retreat to create space for a straight counterpunch. Does not favor one hand over the other; seen footage of kayos with both hands and most stoppages were the results of combination follow-ups to an initial stunning blow. Like many Mexican boxers, Miranda had little amateur experience. I wish he would fight more than the average of two fights a year over the last three years to gain more high-caliber experience. Is a much better mover – a good pair of feet sets up foes and get Miranda out of corners - than I expected. If that movement is encouraged more, Miranda will help himself more even if his kayo ratio suffers for it. Only fought three times outside Mexico and even when he left his hometown, was so homesick that his promoter had to bring his mother to camps as a cook. Lost every bout in America as well. In a loss to former Puerto Rican Olympian Orlando Cruz, Miranda was battling on even terms before getting dropped by an unseen counter left hook in the fifth round. In last fight, lost a debatable split decision to hot prospect (a Cuban Olympian too) Luis Franco, despite pressing the action with his power punches. Now, Miranda takes on a talented former American Olympian and hopes to avoid a case of three-time Olympic déjà vu.
Gary Russell Jr.–
Blue-chipper's Olympic dreams were dashed when Russell fainted from trying to make weight on the morning of his weigh-in. Remains under the tutelage of his father, who guided Russell to a 163-10 amateur mark and Dad currently coaches Gary's two similarly gifted brothers through the amateur system. At 16, Russell won the Golden Gloves (twice) and U.S Nationals and did well internationally, earning a bronze at the World Amateur Championships. Went 2-1 with current hot prospect Robert Marroquin (besting him for the Olympic slot), setting up a great storyline for a potential clash in the pros ala Vernon Forrest-Shane Mosley. Though successful in the amateurs, Russell had a combination style and way of sitting in the pocket that was not ideal for its one clear punch-scoring system. Those flowing punches are why Russell was considered the Olympian with the most pro potential, which Teddy Atlas confirmed during his Olympic coverage for NBC. A southpaw with enough stopping power (59% kayo ratio) to hurt physically pressuring foes, Russell has suffered hand problems associated with big hitters. Though an effective puncher, it is not the impact that makes the blows dangerous but the speed with which they are delivered that shocks. At times, you seem to hear Russell's punch land before you see it connect. Russell reminds me of a Paul Spadafora or Kevin Kelley but with more juice and direct approach to unraveling opponents. Again, I reiterate the hand speed that makes everything he does doubly dangerous. Because of stature (only 5'5"), is not a bad body puncher but a good jabber or large featherweight could exploit this unalterable limitation. Signed managerial contract with Al Haymon (who seems to get all his boxers on HBO), that has allowed Russell to remain promotionally independent, though he fights on many Golden Boy cards. To date, has one recognizable name on his résumé, a first-round stoppage of former champion Mauricio Pastrana. Otherwise, Russell's been brought along slower than expected, given a fine pedigree. Fought at a good clip, six times in 2009, seven times in 2010 and four this year as a pro, and has never been more than a pound away from his debut weight. One word definition for Russell is "dynamic."
Verdict –
Only three of Russell's foes have entered a fight against him off a win and that trend continues tonight. Miranda's kayo numbers are impressive but have not held up against his best opposition. However, Miranda is a big featherweight, which will test a smaller Russell's reliance on speed. Miranda did unexpectedly well against Luis Franco but that was because Franco was willing to trade with him and make an exciting fight. I don't look for that from Russell, who will employ a hit-and-move approach, forcing Miranda to reset before each punch. Constantly a tick or step behind Russell, Miranda grows frustrated and looks for one big punch to turn the tide. It never comes and Russell combination-punches his way to a six rounds-to-two victory.
Andre Berto –
An instinctive boxer-puncher groomed to be a combat sport champion from an early age. Won over 200 bouts in an amateur career that saw him triumph in two National Golden Gloves and PAL tourneys and collect a bronze at the World Amateur Championships. Represented Haiti in the Olympics (after a controversial disqualification in the American Olympic trials) but lost in the opening round to Frenchman Xavier Noel. At 27, is in his physical prime but Berto is coming off his first defeat in a "Fight of the Year" candidate against Victor Ortiz. Berto had a tough time with crafty southpaw Luis Collazo too but junior welterweight slugger Juan Urango never tested Berto's defense with his lumbering style. Camp Berto says he was diagnosed with anemia in the aftermath of the Ortiz setback and adjusted his diet accordingly under the dubious guidance of convicted steroid nutritionist Victor Conte. Berto is a quick-fisted combination puncher who generates a lot of speed despite a wide stance that looks more limiting than it is. Because of Berto's extraordinary hand speed and reflexes, he gets away with minimal movement. When in rhythm, Berto allows opponents to make a first move, which he invariably counters with well-selected counters. If there is such a thing as an offensive counterpuncher, it is Berto; his center of balance allows him to connect despite widespread legs in combination sequences. That style got him in trouble with the quick Ortiz and Collazo but Berto showed a lot of heart and stamina exchanging in the pocket. Muscular upper body gives the impression that Berto has one-punch stopping power but it is the speed those short arms generate that does the damage. Accuracy is a big part of that 75% kayo ratio and when combined with punch selection, it is what makes Berto an exciting force. When opponents try to take away one part of Berto's game, his brain compensates to amplify other parts of his arsenal. Berto's physical gifts overshadow a pronounced boxing IQ, which should reveal itself even more with experience. I think Berto can beat a host of contenders on muscle memory alone and over a seven-year pro career, he has acquired the knowledge to beat anyone at 147 pounds not named Manny Pacquiao or Floyd Mayweather.
Jan Zaveck –
Little known in America, Zaveck is a 35-year-old who won Slovenia's "Athlete of the Year" award and should be considered a live underdog tonight. Zaveck wrote a bestselling autobiography last year and gave insightful interviews in English for this fight. Like most Eastern European boxers, had a long amateur career, a seven-time national amateur champion, establishing a 171-15-19 record without medaling at international events. On the surface, looks like a burly brawler with natural strength that shows more in his pressuring tactics than kayo ratio of 55% but Zaveck has underrated ring intellect. Presses the action but adjusts the tempo of the fight and velocity of his blows, throwing punches to the situation instead of an all-out volume attack. Does his best work coming forward but is good about range, not smothering his jab or accurate right hand. Zaveck keeps busy on the inside where his upper body strength and punch selection is not hampered by average hand speed. Punches with both hands, sometimes switching from orthodox to lefty stance on the inside only but squares up, giving a broad target. Pumps out a high jab that is nearly perpendicular with his shoulder and what it lacks in velocity is compensated for by putting full weight behind the blow. Generally, Zaveck keeps a high guard but has a bad tendency of leaving his feet, taking small skips towards openings. Has never been floored and Zaveck has fought the 12-round distance five times, never fading in championship rounds. Adjusted training regimen in Slovenia, not starting until late at night to acclimate to American time zone. Sparred with European contender Selcuk Aydin, Joel Julio, and Rafal Jackiewicz, the only man Zaveck lost to in a desperately close fight (one point from being a draw) in Poland.

Zaveck's best win came on the road, knocking out South African Isaac Hlatshwayo, and he avenged his only defeat. Zaveck is not here to lie down, "You can have a plan but when you go into the ring, you will be disturbed and I then make my plan in the ring. This is going to be the beginning of my global career."
Verdict –
A tough call; Berto is the better and younger athlete while Zaveck sports superior boxing skills and timing on his punches. Berto's setback against Ortiz has too many analysts underestimating him, much like Ortiz suffered inflated criticism after his loss to Marcos Maidana. Zaveck is just as capable- if slower- as Berto is when throwing combinations and maybe quicker with his feet. Zaveck will surprise Berto with his aggression early but a primed Berto uses his shoulders on the inside and quick combinations to keep Zaveck at bay and score from the outside. The judges will reward Berto's harder punches vice Zaveck's pumping jab and work on the inside. From round four on, Berto begins to time Zaveck, exploiting his advantage in speed and reflexes. Zaveck is intelligent enough to try a plan B but finds he lacks the speed to deal with Berto at a distance. Berto sweeps the final four rounds, beating Zaveck to the point of engagement and swelling Zaveck's eyes with his combinations. Berto wins eight rounds to four but there are enough close and exciting rounds for Zaveck to leave America with his head up…if beltless.
Prediction record for 2011: 86% (109-17)
Prediction record for 2010: 85% (218-40)



Subscribe to feed