The HBO Boxing After Dark TV Cheat Sheet- Sept. 29, 2012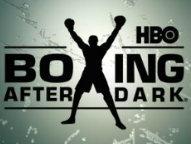 --


It has been a long time since HBO rewarded fans with an intriguing tripleheader and to the educated eye, tonight's show has all the signatures of a Showtime boxing event. This should not be surprising given former CEO of Showtime Boxing Ken Hershman took over as HBO's head of boxing at the beginning of the year. It seems Hershman is starting to put his imprint on the HBO product. That is a welcome change since Showtime upstaged HBO's product in terms of value per dollar spent over the last five years. Whether tripleheaders featuring rising young contenders are a collective future strategy or a one-off venture will play out in the coming months. For now, this is a welcome fight card and a positive sign for the road HBO is mapping under new management.
At the MGM Grand at Foxwoods Resort, Mashantucket, CT
(HBO) Edwin Rodriguez (21-0) vs. Jason Escalera (13-0-1)
(The Ring magazine #9 super middleweight vs. unranked)
(HBO) Vic Darchinyan (37-5-1) vs. Luis Del Valle (16-0)
(HBO) Antonin Decarie (26-1) vs. Alex Perez (16-0)

Alex Perez –
I had not seen or read much about Perez other than occasional blurbs from local East Coast reporters who commented on his composure and ease in the ring. I soon found out why this 30-year-old's career has not taken off. Perez was shot three weeks after turning pro (survived a stabbing as well) and endured a 15-month layoff because of hand problems. Began boxing at age eight and fought at international meets, recording a 56-3 record to include two New Jersey Golden Gloves titles. Because of Perez's age for a prospect, he is on an accelerated progression, going 10 rounds in his 10th fight. What Perez lacks in experience via paid bouts, he has more than made up for as a lead sparring partner to long-reigning champions like Miguel Cotto, Felix Sturm and Sergio Martinez. Managed nine stoppages in 16 bouts and obviously stays fit between fights, weighing between 147 and 150 pounds dating to 2004. Fights out of New Jersey but has registered wins in the Dominican Republic and Puerto Rico and fought mostly on New York City cards. Inactivity has been Perez's Achilles heel, not fighting from 2008 to 2009 and only registered one fight in 2009. Six months ago, defeated his best opponent, a solid Francisco Figueroa, but despite having respectable power in both hands, was not able to stop Figueroa. Perez is a big welterweight, standing 6'0" with broad shoulders and long arms, and his physical presence is made more overwhelming by coming at opponents from a southpaw stance. Perez says he models himself after - and tries to incorporate the styles of - Marvelous Marvin Hagler and Alexis Arguello. A couple years ago, described his style to writer Chip Mitchell, "I'm a very, very fan-friendly fighter. I know my power basically. I got a good chin. God blessed me with a good chin. If I have to, I will take one and give you three, four of mine. I like to just go in there and be busy." I think Perez undersold himself since he does not rely on size alone. Footage I viewed showed Perez able to box and counterpunch as effortlessly as coming forward with his pressuring volume-based style. Will remind many of a volume-oriented version of fellow New Jersey product Kendall Holt.
Antonin Decarie –
Canadian pressure fighter is eager to impress American audiences, traveling outside of Canada for only the third time for this opportunity. Decarie was a rock-solid amateur, winning four national titles, and it shows in his by-the-book delivery of punches that never strays far from the fundamentals. Schooled in the basics, Decarie began boxing at age 14 and represented Canada in international competitions, estimating an 80-20 record. Over the last four years, has faced and defeated sturdy opposition, including spoilers like Terrance Cauthen, Dorin Spivey, and Irving Garcia. Most recently, dominated Shamone Alvarez and Victor Puiu with straight attacks that prove the closest distance between point A and B is a straight line. It is a stamina-driven style, perfectly suited to a boxer everyone says has the zealous work ethic of a monk. This is evident in fights with Decarie using any free hand after working his way inside to throw punches despite being held. Did lose a close split decision to former world title challenger Souleymane M'baye on the road in France where a fourth-round knockdown forced Decarie out of his normally poised state. Decarie overcompensated, trying to score a retaliatory knockdown that affected his usual smoothness and accuracy. One notable shortfall is a lack of power with only seven stoppages in 27 bouts. Decarie tries to compensate for lack of power with his feet, moving laterally with intelligence to set up salvos before exiting and looking for other opportunities to land punches. Idolized Arturo Gatti and Eric Lucas growing up but lacks the ability to drain opponents with single shots. Already went 12 rounds five times, so stamina and experience are not a concern. Cuts have been a problem in the past and anytime the scorecards were close a cut was an important factor in the fight. Decarie says of his style, "I'm an intense fighter. I throw a lot of punches. I'm technically pretty good – I have good speed and good technique. I'm not the biggest puncher but I throw a lot so I wear down my opponents. I have enough power to get respect, so they don't walk all over me." An accurate self-analysis which would ironically describe his opponent for tonight as well. Decarie is 29 years old now and primed for another title push that a victory tonight would go a long way to ensuring.
Verdict –
I struggled all week with this pick since it is easy to build valid scenarios for either man emerging with a victory. In my final analysis, experience wins out and Decarie escapes with a close decision based on a higher work rate. Decarie might win this fight when he is not throwing punches. By that, I mean when Decarie chooses not to throw punches, he maintains excellent space as not to get hit by a long Perez and find his own openings. Perez will land his share of punches but they will be spaced out and not come until late in the fight when Perez finds his rhythm. Perez has not faced anyone as good as Decarie outside of sparring rings and exhibited an inability to dominate lesser foes given his physical advantages. However, if Decarie is cut early, all bets are off and Perez could squeak out a decision as Decarie protects the cut. I like Decarie somewhere in the region of 96-94.
Luis Del Valle -
A highly-prized prospect coming out of the amateurs, Del Valle began boxing at age 13 and registered a 112-14 record against quality national and international opposition. Though born in Puerto Rico, Del Valle fought under the American flag in the amateurs and his cousin, Rafael, won a WBO bantamweight world title in the 1990s. Defeated Luis Cruz (twice), Abner Cotto and Matt Remillard en route to three NYC Golden Gloves titles, silver at the national PALs, an Under-19 national title and one National Golden Gloves title. Did well internationally too, winning the Six Nations tourney in Italy and finished with a bronze at Finland's Tammer meet but was too young to compete for a spot on Puerto Rico's 2004 Olympic team. Most thought Top Rank would promote Del Valle but he balked at the firm's lack of East Coast events. Instead, Del Valle signed with Lou DiBella, fighting almost exclusively on the East Coast since. As a pro, has lived up to high expectations and has shown a serious demeanor, dispatching of every opponent in style and fighting in orthodox stance despite being a natural lefty. Felix Trinidad is Del Valle's idol and he molds his controlled attacking style after the legend and in recent fights, showed more maturity on defense. At 5'6", Del Valle is the right size for a boxer-puncher and is beginning to use his reach more instead of looking for the early finish. In an interview with The Ring magazine, Del Valle describes himself thusly, "I can go head-to-head or I can box. Some boxers just come forward and that's it. I have the talent and skills that I can put pressure on you or I can easily outbox you from the outside." It's a view shared by the respected Steve Farhood, "I saw a technically sound fighter whose extensive amateur experience is obvious. In a sense, he fights more like a Mexican than a Puerto Rican because he loves to shoot the left hook to the body." Del Valle is anxious to face Darchinyan. "I guarantee everybody in boxing will know who Luis Orlando Del Valle is. It's an honor for me to fight Vic Darchinyan but everybody's time comes. This is my time to step up and Vic Darchinyan's ends." Del Valle has stopped eight of his last 11 opponents but a points win over Darchinyan would mean more than all his stoppages combined.
Vic Darchinyan -
I respect Darchinyan's aggressiveness seeking out world-class opposition to challenge, making him one of my favorite boxers of the last 10 years. If there is a more self-assured boxer than Vic Darchinyan, he has been drowned out by a never-ending stream of boasts hurled by this Armenian motor mouth. Darchinyan exudes the charm and mannerisms of a serial killer. His look is uniquely disturbing, sporting a stubbly five-o-clock shadow and crazed set of eyes that would make Charles Manson envious. When I think of a European amateur star (a 158-18 record and Olympic appearance qualifies him), Darchinyan is the opposite of what I envision. Darchinyan's ring style is feral, employing manic attacks that swing wildly from straight-ahead full-frontal charges to sweeping hooks that are loopier than Darchinyan's wordplay. Possesses natural strength and the often-acute angles from which the dynamic Darchinyan throws punches enhance that power. Fascinating to watch for its daring and awkwardness, it is a style that defined this brash little kayo artist as unique entity who merits Hall of Fame consideration. Just as unsettling for opponents is that this all-out attack comes from a southpaw stance. Darchinyan has knocked out 27 of 37 victims, an impressive number given the quality of opposition. Seems truly upset when an opponent does not go down from his first punch and works hard to ensure an inevitable (in his mind) kayo as opponent's resistance falters. Darchinyan's defense is good, considering how off-balance some punches leave him, and he reflexively avoids counters. Plus, an aggressive offense leaves opponents hesitant. A better boxer than given credit for, winning three titles in two weight classes over a four-fight span, he earned a place in pound-for-pound lists for a while. That achievement was below 118 pounds and only three boxers have been able to win world titles at flyweight, junior bantamweight and bantamweight in 111 years. As always, Darchinyan never lacks confidence. "I'm looking forward to giving him his first loss while I get myself back into title contention. Del Valle better be ready for a rough fight because I'm coming hard every round." A pertinent question is: How far is the 36-year-old removed from his prime? Darchinyan has only lost to elite caliber foes, so this fight will reveal any slippage into the "Respected Former Champion but Still an Opponent" category - something Darchinyan's ego will not be able to handle!
Verdict –
Whenever pressed to make a choice in a close fight I go with speed and while I am a big fan of Darchinyan, I can't see his unique style overcoming Del Valle's speed. Darchinyan has advantages in experience and level of opposition but the speed and accuracy of Del Valle's punches combined with subsequent movement will give Darchinyan fits. Darchinyan's power has ebbed as well since moving up in weight, no longer able to rescue himself with one big punch, and his reflexes are fading which makes his daring style exploitable. Look for Del Valle to pivot and punch all night, gaining confidence as the rounds progress and scoring a unanimous decision by a margin of eight rounds to four.
Jason Escalera –
Jersey native of Puerto Rican heritage sports a surname with boxing pedigree and has the menacing slugging power his nickname of "Monstruo" suggests. Escalera first started boxing at 14 but did not take it seriously until age 18, only engaging in 25 amateur bouts. Still managed to win the New Jersey Golden Gloves title and obviously continued to take boxing seriously as a pro, registering 12 stoppages in 14 bouts. Appears to have power in both hands but does not need it to be of one-punch variety since Escalera is a determined body puncher who dips and pivots into hooks to the body. Will tuck low and shoot a jab to the body but otherwise takes measured and confident steps toward opponents with hands up in the old Mike Tyson fashion. Punches with conviction rather than accuracy and even when the punch strays, it thuds heavily wherever it lands. Reminiscent of Juan Urango since the offensive diversity is not there yet and Escalera uses brute force in place of balance and ring intellect. On defense, relies on his thick body to absorb punches rather than parry or avoid them. Escalera's feet are average, following foes instead of cutting off the ring and hand speed seems below world-class level. Is 27 years old but does not seem in a hurry, fighting twice in 2011 and three times in 2010. With nearly every fight ending in a stoppage, Escalera is creating a buzz but the competition was weak and not going beyond eight rounds leaves people questioning the power-puncher's stamina. Has gotten good sparring against the likes of veterans Omar Sheika and Jerson Ravelo, who says Escalera has a style that mixes Mike Tyson and Jermain Taylor. Escalera described himself to writer Ryan Songalia, "I like to go to the body and waste the person. I want to take every bit of air that they have inside them." Stands a muscular 5'11" and his best win was over a Mustafah Johnson who went distance with fringe contenders Gabriel Rosado and Elvin Ayala. Escalera has some show business in him, entering the ring with chains around his arms and a "Friday the 13th"-style hockey mask. How scary Escalera is will be revealed tonight since he faces a foe who seems better in every skill department.
Edwin Rodriguez –
Dominican-born puncher came to America at age 13 and began boxing somewhat late at age 16. Made a name winning the 2005 USA Boxing Nationals and followed it up with a 2006 National Golden Gloves tourney title. Rodriguez became the first fighter from Massachusetts to win the USA Nationals since Marvin Hagler in 1973 and lists other local legend Rocky Marciano as his favorite fighter. Even in the amateurs, Rodriguez's big punch featured prominently, finishing with an 84-9 record and earning the nickname "La Bomba." The 27-year-old retains that puncher's reputation in the pros, developing into an all-around boxer under Peter Manfredo Sr. before moving on to higher profile trainer Ronnie Shields when Rodriguez felt his skills stagnating. The new coach likes what he sees, "Edwin is a good fighter and it didn't take much to fix the few things that needed fixing. He lacked defense and needed more head movement. He's tall but fought like he was short. He likes to mix it up – nothing wrong with that – but nobody understood that he has such a great jab." Promoted by Lou DiBella, Rodriguez's level of progression has been measured and varied nicely in style of opposition. Has all the tools physically (solid upper body and long arms) and is a chess player (like Lennox Lewis and the Klitschko brothers), which is not obvious in his sometimes overaggressive ring demeanor. Works everything off a solid jab and power punches give off an ominously thudding sound when connecting flush. Rodriguez's hands are quick and educated but I would not categorize them as blazing. After turning pro, had surgery to repair a persistent elbow problem and underwent rotator cuff surgery after suffering an injury in the Aaron Pryor Jr. bout. That explained the underwhelming performance and he claims to be 100% physically now. Took out James McGirt Jr. in a previous TV appearance and Rodriguez only needed 47 seconds to knock out a durable George Armenta who had never been stopped before. Rodriguez faced a similarly big puncher in Donovan George in his last fight and showed no problem in the chin department. Has actively sought to better himself through sparring, traveling to Australia to aid middleweight champion Danny Geale before his successful title challenge. Also crossed gloves with Carl Froch and Chad Dawson in spirited sparring sessions, all of which showed Rodriguez what he needs to do to become a champion.
Verdict –
It's a shame that the main event is the least competitive fight of the night on paper and I hope it exceeds my low expectations in terms of competitiveness. Rodriguez defeated a slightly speedier and more seasoned version of Escalera six months ago when he dominated Don George over 10 rounds. Escalera and George have many of the same strengths and weaknesses but George had a better amateur career and came to the sport as a youngster. I favor Rodriguez on the basis of faster hands and better feet as well, which will get him to the point of engagement first. Accuracy favors Rodriguez too and Escalera's tendency to launch wide punches allows Rodriguez to see the blow and evade or roll with it. The shorter punches of Rodriguez are the third and final strike against Escalera. I have no expectations that Escalera will better George's accomplishments of losing lopsidedly and am picking Rodriguez to sweep every round and perhaps stop Escalera in the championship rounds.
Prediction record for 2012: 84% (100-19)
Prediction record in 2011: 88% (138-19)
Prediction record in 2010: 85% (218-40)
Please visit our Facebook fan page at www.facebook.com/MaxBoxing, where you can discuss our content with Maxboxing readers as well as chime in via our fully interactive article comments sections.



Subscribe to feed