The HBO Boxing After Dark TV Cheat Sheet – Sept. 1, 2012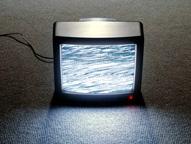 --


Boxing is back after a dreadfully slow end to the month of August and so is HBO's "Boxing After Dark" series. September thunders out of the corner like a prime Tyson, thanks to tonight's terrific main event between Gennady Golovkin and Grzegorz Proksa. They are top 10 middleweights who could be rated higher if boxing politics did not prevent them fighting other talented 160-pounders. Simply put, these are the two most exciting middleweights not named Sergio Martinez. They fight each other because none of the beltholders want any part of them. Truthfully, I am a bit disappointed that this fight was made; I would rather see these young lions take down more established prey like Daniel Geale or Felix Sturm. Do not write off the loser of this fight either; I expect that fighter to rebound and win a title belt down the road.
At the Turning Stone Resort and Casino, Verona, NY
(HBO) Gennady Golovkin (23-0) vs. Grzegorz Proksa (28-1)
(The Ring magazine #8 middleweight vs. #9)
(HBO) Serhiy Dzinziruk (37-1) vs. Jonathan Gonzalez (15-0)

Jonathan Gonzalez –
Puerto Rican banger has thumping power but will need more than that to climb the heights his press team espouses. A naturally heavy-handed boxer with an aggressive temperament, Gonzalez is crafted from the same mold as countryman Felix Trinidad. Like Trinidad, Gonzalez scores punishing, multi-knockdown stoppages instead of one-punch, highlight reel victories. As an amateur, Gonzalez won silver at the Pan American Games, qualified for the World Championships and 2008 Olympics but never won a major tourney, finishing with a 132-18 record. Was surprisingly dominated by Romanian Ionut Gheorghe at the Olympics, who used angles and movement to lead Gonzalez into punches. Gonzalez needed that extra bit of defensive ability in the unpaid ranks\ where avoidance and timely single-punch counters are rewarded. Gonzalez lacks the eye-catching hand speed you want from a contender but has an uncanny ability to land punches despite said lack of speed. In that aspect, is a lot like Fernando Vargas. Gonzalez has a lean frame and his chest lacks the musculature associated with a power puncher and is not chiseled either, carrying some baby fat. Goes to the body remarkably well and possesses sound technique, advancing with both hands high and chin tucked behind the guard. Besides fundamentals, Gonzalez's accuracy is the biggest selling point and he willingly backs up against weaker foes to create punching room. Smartly switches from accurate single blows to volume punching when opponents refuse to open up or languish on the ropes. In some bouts, Gonzalez switched from an orthodox to southpaw stance, though he seemed to lack comfort doing it. The Puerto Rican has a tricky skip in his feet where Gonzalez takes a tiny jump just before launching lethal left hooks to the liver or head. Does not create offense fluidly out of defense yet; it is either full offense or high guard, cover-up earmuffs for Gonzalez. Killer instinct is evident (13 of 15 knocked out) but Gonzalez opens up and swings wildly when a foe is on the ropes. The backers of Gonzalez have big ambitions, dubbing him "Mantequilla," which I presume is after the great Jose Napoles, a nom de guerre no other Hispanic prospect has had the audacity to accept. Tonight, we see if Gonzalez can take the first step toward earning that nickname.
Serhiy Dzinziruk –
Lanky and smooth-boxing southpaw is maddeningly consistent, his diverse but understated skill set insuring victories without standing out. The Ukrainian's only loss is to Sergio Martinez, moving up in weight challenging for a second world title, which is nothing to be ashamed of. A classic southpaw, Dzinziruk's kayo percentage dropped (63% currently) as he collected the scalps of quality foes like former champion Daniel Santos or established contenders such as Joel Julio, Daniel Dawson and Sebastian Lujan. Like most Eastern European boxers, Dzinziruk has a formidable amateur background, competing at every major international tourney, collecting medals at the European and World Championships. Participated in 1996 Atlanta Olympics, losing in the second round and finishing with a 195-25 record. Dzinziruk's style is best described as workmanlike, lacking nothing in the fundamentals but bereft of a fierce asset to set himself apart from other champions. A hands-up, European-style boxer, he patiently sits and works behind a smart jab. Dzinziruk waits for opportunities to throw combinations in short bursts. At six feet tall, he is a lean and angular (always in top shape) competitor who can win on his jab alone when in rhythm. Won his world title by unanimous decision against underrated Daniel Santos, which included an eighth round knockdown, establishing Dzinziruk had the smarts to compete at the highest level. Dzinziruk's jab can best be compared to Andre Ward's in its ability to distract a foe's forward progress; it is consistent, can be stiff, definitely pesky and certainly blinding. Cannot rate Dzinziruk as a power puncher but he does have enough potency to prevent anyone charging straight toward him. His punches are straight, thrown with great form and quickness, relying on timing more than speed. As a champion, Dzinziruk's wins were not spectacular, six title defenses, but the results could not be argued with. Despite being dropped five times and stopped by Martinez,

Dzinziruk's chin is solid (never down as amateur or pro before that) and he showed heart getting up and continuing to fight. Dzinziruk has been out of the ring since that setback, 17 months in all because of a shoulder injury, so ring rust and timing could be affected by his absence. At age 36, Dzinziruk's jab is important since he likes to make opponents miss and then counter intelligently. Dzinziruk has the background and ring I.Q. to compensate timing for speed or employing distance vice relying on slowing reflexes. Dzinziruk will need both tonight against a hungry young challenger.
Verdict –
A proverbial crossroads fight, featuring an aging former champion trying to hold on to his place versus a rising hotshot attempting to become a contender. I give Gonzalez credit for accepting this sink-or-swim fight but think Gonzalez has bitten off more than he can chew. The experience and intelligence edge for Dzinziruk is too pronounced despite Gonzalez's positive changes of moving his training camp and hiring more people to prepare himself. Dzinziruk's jab will meet Gonzalez's charges and if that fails, he still has better feet than Gonzalez to evade the Puerto Rican's pressure. Gonzalez's aggression will work against him as Dzinziruk likes to counter mistakes with well-timed counters since Gonzalez does get off balance and lacks elite hand speed. Finally, Gonzalez's defense is poor while Dzinziruk's is better than average. By the fourth round, Dzinziruk has figured out Gonzalez and found his tempo for the fight, winning nine of 12 rounds en route to a comfortable decision victory.
Grzegorz Proksa –
Polish puncher got my attention with an impressive destruction of former titleholder Sebastian Sylvester, a boxer who lasted the distance with champions Daniel Geale, Felix Sturm and Javier Castillejo. Proksa nearly turned Sylvester's head 360 degrees with his slashing hooks, looking like a blend between Sergio Martinez and Dmitry Pirog in the process. The 27-year-old southpaw was composed, fighting with a hands-down instinctive style that was smoother than a herky-jerky Martinez and his angles more severe and cutting than Pirog's. A world traveler based in England, fighting three times in Las Vegas (as well as Ireland, Spain and Germany), the one potential drawback I see with Proksa is his average height at 5'8". Proksa's darting style and quality footwork favors his stature though, showing against Sylvester how that mobility works to compel opponents off balance and into hesitancy. A real gym rat, Proksa boxed since age 13, a five-time Polish champion, winning silver at the Junior European Amateur Championships and finishing with a 117-13 record. In the pros, the flashy Pole throws every punch in the book and some not in any standard textbook. Like other hard punchers, has had some hand problems, requiring two surgeries in the past, and a bad cut (from a headbutt) aided his lone setback that was viciously avenged via knockout. While Proksa's style is unorthodox, it works precisely because he has no tendencies that opponents can pick up on to exploit. That full commitment to punches does leave Proksa vulnerable of defense at times because he is off balance. Defense is still a question mark since Proksa's offense has dissuaded foes from opening up for fear of those unknown types of counterpunches he throws. Offense comes in fluid combinations and startling power is based on sizzling speed instead of power. Proksa does not lack for confidence, announcing his arrival by calling out Sergio Martinez after the Sylvester win and accepting this formidable challenge from Golovkin. Proksa's power is legitimate, a 72% kayo ratio, but based on speed and accuracy vice pure power, stopping 13 of his last 14 opponents. Certainly cocky inside the ring, Proksa is a humble warrior outside it, effusively complimenting and thanking Sylvester for the opportunity to fight him. A vexing boxer to face, Proksa seems the type of exciting force that American TV audiences crave because of the unorthodox manner in which he fights.
Gennady Golovkin –
When asked to describe Golovkin in one word, I replied with no hesitation, "beastly." Golovkin is a fascinating boxing mix (a Kazakhstani of Russian heritage, living in Germany and America, he speaks four languages), morphing from a stylishly smooth amateur to a fearsome punching pro, knocking out his last 10 foes. To give you an idea of Golovkin's amateur pedigree, he defeated Matt Korobov, Andy Lee, Yordanis Despaigne and stopped world champion Lucian Bute with one straight right hand after a dominating performance…in a single tourney! A year later, Golovkin won the silver medal at the 2004 Athens Olympics, defeating future champion Andre Dirrell in the semifinals. As a pro, Golovkin has been similarly impressive, unbeaten in 23 appearances, stopping 20 foes including iron-chinned Kassim Ouma. The Ring magazine's Dougie Fischer became an early convert, observing him in the gym, "Golovkin is a very strong and durable athlete with all-around skill and excellent technique, which includes defensive prowess. His right hand is like a laser beam. It reminds me of Kostya Tszyu's right. He has good footwork. Pivots well. Makes use of feints. He's brutal but crafty." Veteran English boxing scribe Graham Houston described the Golovkin he watched destroy Kassim Ouma, "Golovkin showed a solid chin, hit very heavily with both hands and exhibited a relentless quality, almost like a latter-day Jake LaMotta. He just kept on coming." No boxer is perfect and there are some drawbacks to Golovkin. At 5'10", he is not the biggest middleweight, nor has he perfected the shoulder roll defense he is incorporating and Golovkin celebrated his 30th birthday four months ago. Possesses incredible natural strength aided by his low center of gravity, pushes much bigger sparring partners around and despite musculature, has no problems making weight. Promotional issues kept Golovkin out of the ring, only fighting twice in 2010 and 2011, but it may be a blessing in disguise having boxed nonstop since age 10. Coached by Abel Sanchez (renowned for his work with Terry Norris), Golovkin trains in America nine months out of the year, gaining a reputation for running sparring partners (including Julio Cesar Chavez Jr.) out of the ring. Sanchez described his student, "I think it's the 350 amateur fights which have made him such a serene, composed fighter. He possesses lethal power in each hand. I've been around a lot of fighters who were motivated by anger. Gennady is motivated by the pursuit of excellence. He's the whole package: power, patience, conditioning, a cerebral approach."
Verdict –
A tough call but I favor Golovkin because Proksa lost the plot (the English way of saying forgot what he had to do) after he was cut by an average Kerry Hope, looking for one big punch to rescue the day in a majority decision loss. Golovkin feeds on mistakes, mental or otherwise, and his shorter, more direct punches will arrive a fraction of a second earlier. Proksa also tired early the Kerry loss, needing a second wind to get back in the fight and an always pressing Golovkin exploits lapses in activity. Proksa has moments where he repositions himself because of punches he throws at full velocity and ensuing lack of momentum leaves him off-kilter, seeking a fresh start to his attack. Golovkin should control the distance given Proksa's tendency to back up when not needed and even fight with his back to the ropes. That will give judges the impression of dominance by Golovkin. The final factor is Golovkin's better level of opposition (no opponent with a losing record since his first pro year), both at the amateur and pro level, making him a bridge too far at this point of Proksa's development. After a close first half of the fight, with back and forth exchanges making this bout a candidate for "Fight of the Year," Golovkin breaks down and slowly overpowers Proksa. I don't think Golovkin stops Proksa unless he decides to go out on his shield and not use his quick legs.
Prediction record for 2012: 84% (83-16)
Prediction record in 2011: 88% (138-19)
Prediction record in 2010: 85% (218-40)



Subscribe to feed