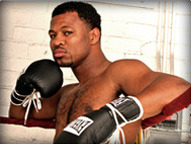 --


On October 23rd, Pomona, California's "Sugar" Shane Mosley will enter the ring at the Sydney Entertainment Centre in New South Wales, Australia for the 58th time in an illustrious, two-decade career. Mosley will do battle with Australian Anthony Mundine for the vacant World Boxing Association (WBA) International junior middleweight title. While many feel the fight will tell more about the direction of Mundine's career than Mosley's, the fight does pose some interesting questions. Mosley's legacy, built around numerous world titles and a rogue's gallery of all-star opponents, is in the bank. Meanwhile, Mundine, while popular and accomplished at home, longs for recognition in North America and the "name" opponent to put a stamp on his career. A win for Mundine possibly puts him in the running for a bout with pound-for-pound king and pay-per-view goldmine Floyd Mayweather in a bout that would fill a soccer stadium Down Under. While Mosley has answered many, if not all, questions throughout his Hall of Fame-bound career, Mundine still has question marks on a professional résumé revealing both highs and lows.

Mosley turned pro in 1993 and remained undefeated in his first 23 bouts. In his 24th fight, in August of 1997, he would defeat Philip Holiday for the International Boxing Federation (IBF) lightweight title, a belt he defended eight times over the next couple of years. By the fall of 1999 and into 2000, Mosley was looking at the junior welterweight and welterweight division and in June of 2000, he surprised many by beating mega-star Oscar De la Hoya at the Staples Center in Los Angeles, grabbing both the World Boxing Council (WBC) welterweight title and all South Los Angeles' bragging rights. He would defend the title three times before being bested in his first fight of 2002 by the late Vernon Forrest, a win Forrest would repeat seven months later. In his second fight of 2003, Mosley would again defeat the "Golden Boy" to win both the WBC light middleweight title and the World Boxing Association (WBA) "super" welterweight title. He would lose the titles in his first fight of 2004 against Ronald "Winky" Wright in March and would fail to regain them as Wright, again, had his number in their November rematch.
From 2005 to early-2007, "Sugar" would string together five straight wins. Included in this run were two wins over former junior middleweight world champion Fernando Vargas. In November of 2007, Mosley was beaten by then-undefeated Puerto Rican superstar Miguel Cotto. Shane returned in the fall of 2008 with a nice KO win over Nicaraguan bad boy Ricardo Mayorga. Then, four months later, he returned to the ring to stop Mexican Antonio Margarito to claim the WBA super welterweight title. This earned him a trip to the big dance with Floyd "Money" Mayweather in May of 2010. Despite a game effort in which he clearly hurt Mayweather in round two, he lost by unanimous decision. After getting soundly beaten in two bouts by both Manny Pacquiao and rising Mexican superstar Saul Alvarez in 2011 and 2012, respectively, it looked like he may have reached the end of the line. While Mosley hung tough and showed tremendous courage in both the Pacquiao and Alvarez fights, he sustained a lot of punishment in both bouts and fans grew concerned about him continuing on in the ring. However, a year later, Mosley returned to the ring, rested and healed, and beat Mexican Pablo Cesar Cano. With father Jack Mosley returning to "Sugar's" corner and a win under his belt, Mosley appears to have a new lease on his ring life.
In recent interviews, he has claimed he is "feeling great and injury-free for the first time in a long time". He also said he would love a rematch with both Mayweather and Pacquiao. While Mosley's name was originally thrown in the hat for an Amir Khan December date, it looks like Mosley will try to make believers out of everyone again, including the dreaded Father Time, as he heads for Australia this month.
In Anthony "The Man" Mundine, a former rugby star and son of former fighter Tony Mundine, we have one of boxing's truly brash, outspoken characters, who claims he is one of his continent's great fighters. However, a look down his résumé shows very few names in the same caliber Mosley has faced. But what he does bring to the table is size, some good wins, a level of confidence - and he is also four years Mosley's junior. Mundine turned pro in 2000 and already had wins over future world title challenger Guy Waters and future world champion Sam Soliman by his 10th bout. Nothing if not ambitious, Mundine challenged 24-0 Sven Ottke in his 11th bout but was stopped in 10 in a crack at the IBF super middleweight title. Mundine then strung eight wins together and then beat American contender Antwun Echols to capture the vacant WBA super middleweight title. In the second defence of his title, he lost by 12 round split decision to Puerto Rican Manny Siaca. After three more wins, he was awarded a shot at Mikkel Kessler and his WBA super middleweight title but lost over 12 frames by unanimous decision. However, three fights later, he captured the same title beating fellow countryman Danny Green over 12 rounds in a much-anticipated Australian super-fight. Two fights later, he would capture the vacant "regular" WBA super middleweight title and defend it four times over the next 15 months, beginning and ending his reign against Soliman.
By 2009, Mundine had dropped down to middleweight and would ring off six wins by the fall of 2010. In his third bout of 2010, in December, he was knocked out in five rounds by Garth Wood. However, he would come back in his next bout four months later to avenge the loss with a 10-round unanimous decision. After two more wins in 2011, he made his U.S. boxing debut beating veteran Bronco McKart by seventh round TKO. In his next bout, back home in Australia, he was beaten over 12 rounds by fellow Australian Daniel Geale in a bid for the IBF middleweight title. Despite coming off a loss, he is still hungry to make some noise in North America. "The Man" is in need of a name opponent who might bring him the publicity he hopes to generate with a win. However, a loss, at age 38, without the ledger of his upcoming opponent, could take him out of the running for any serious United States title shots and their coveted accompanying paydays.
A tale of two fighters: Mosley, one of the purest fighters of his generation, claims he is fighting because he wants to, not because he has to. He wants to drop back down to welterweight and, in his words, "clean out the division." Mundine, despite unbridled, unabashed confidence, does not have the roster of name wins Mosley does to demand anything outside of Australia. However, he is motivated; he knows a win over a name like Mosley brings him U.S. credibility and puts him in line for a title shot again. A good win for Mosley makes us stop looking at his birth certificate and start looking at possible fights for him in the 147-154-pound sweepstakes. A loss for either, at their age, (while not damaging Mosley's outstanding, Hall of Fame bound-credibility), probably puts them both in the role of a name opponent, gatekeeper if they choose to fight on. Both fighters expressed confidence in recent interviews and know the significance of the fight for their respective careers.
Said Mundine, "I'm on top of my game. I'm in a good place. I feel like I can't be beat". Mosley, who looks to silence critics who feel he is long past his best days in the ring, confidently added, "I can't wait. October 23rd is going to be big."
Storm warning: some thunder headed Down Under in late October!
Please visit our Facebook fan page at www.facebook.com/MaxBoxing, where you can discuss our content with Maxboxing readers as well as chime in via our fully interactive article comments sections.