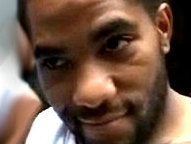 -


As Curtis Stevens prepares to face Patrick Majewski (NBC Sports Network, 10 p.m., ET/ 7 p.m., PT) in Atlantic City tonight, his defeat at the hands of WBA middleweight beltholder Gennady Golovkin on November 2nd is still fresh on his mind. Stevens was stopped in eight rounds at the Theater of Madison Square Garden and as he looks back, he feels like he suffered paralysis through analysis on that night.
"I think I was thinking too much and not reacting as the thoughts were coming through my mind," Stevens told Maxboxing earlier this week, adding that the ultimate lesson from that fight was "not to think so much, react more than I think from now on."

When asked if this particular loss was different in that it was one he could really build upon, Stevens said, "Y' know, anytime you make a mistake or lose, you always know you have to go back to the drawing board and review things and make corrections on what you did wrong. So as I felt after the loss, I got home; I caught the fight on HBO. I'm watching it and as I'm sitting down there watching it, I'm like, 'Goddamn, why were you thinking so much?' The time that I wasn't thinking, I was just reacting and letting my hands go, backing [Golovkin] up; he wouldn't punch. So I'm saying to myself, 'OK, now maybe that was just your nervousness,' because as I'm walking to the ring, I'm feeling good. I don't have nervousness going on in my body but now as the action starts - after watching the fight - I'm saying to myself, 'Curtis, you was nervous. Your nervousness was you overthinking and not reacting.' That's the only thing I can say about that now."
And with that, Stevens, who performed respectably in the loss, was given two options by Main Events: return to the ring on this date (January 24th, their first of the year) or in March or April. It was an easy choice for Stevens, who's looking to make up for lost time.
"I was just off two years, so me waiting till March, like, for what? This is my livelihood; this is my job. This is what I do. And for me, I was so mad at myself for losing to Golovkin because I wanted the fight. And I want the fight again to tell you the truth because I know what I did wrong and after looking at it, the only thing I had to do was not think so much, react and keep letting my hands go and I would've been world champion that night," said Stevens, who's still just 28 years old. "So I say to myself, 'Don't let this loss get you down.' I know what I did wrong. Me and my trainer got back in the gym making our corrections and I'm not back in there Friday and I'm letting people know that this little derailment is not going to stop me. It's not going to hold me back or anything. I'm still going to become middleweight champion one day."
The decision to return as soon as possible pleased Kathy Duva, who rescued Stevens from the abyss last year after he sat out much of 2011 and 2012. "I was gratified and really happy. I hoped that's what he would say because that to me, was the indication where his head was at. How was he going to survive the loss? Not just wanting to come back but he didn't say, 'Gimme a tune-up; put me in the main event,' and he knows that if you're going to fight in the main event on NBC Sports 'Fight Night' you gotta fight somebody and I think Patrick Majewski is a fighter's fighter. It's an interesting fight."
Majewski is a tough customer but certainly not considered a world-class middleweight. But what's really important is that Stevens is willing to stay active and stick to the blueprint that was set for him last year by Main Events, with whom consistency is every bit as important as the caliber of fight you're involved in. Perhaps there was a time when Stevens wouldn't have been so compliant. When you ask him if he has an altered mindset from a few years ago or was living a different life, he states, "I'm not going to say 'different life.' I'm still a kid from Brooklyn but now I believe I make better choices in life than what I did before. So you just gotta adapt to your surroundings and make sure you're making the right decisions and not the wrong ones."
It was about a decade ago when a brash Stevens, full of bravado was one-half of the "Chin Checkers" alongside Jaidon Codrington. It was a blend of hip-hop and boxing that was going to change the paradigm on how the industry marketed itself and how it was run. It seems like a lifetime ago for Stevens, who can't help but chuckle as he looks back at this stage of his life and career.

"Young, loving it, meeting people. Y' know, back then, it was different. We had Chris Gotti; we had Damon Dash. You had the hip-hop world, boxing, being in Source magazine, DVDs out. I'm not saying I had a big head but a lot of stuff that was being presented to me was dishin' at the top, so your head gets a little blown up. So the difference between then and now, I'm a little more humble. You know how to take on life, not to take things for granted and just try hard and good things will come to you."

In many ways, it's the same Stevens but a different one who exists from his days checkin' chins at the Grand Ballroom in NYC. He's an older, wiser "Showtime."

"I'm not going to say I got caught up into it but I don't believe I was humble enough for what was going to take place," he admitted, "because I don't believe I got caught up. I always trained hard; I always stayed at the gym. I wasn't humble enough for what was coming next, so God humbled me a little bit and I'm here today as the new Curtis Stevens."

WHEATGRASS

In this video featuring Stevens (http://www.youtube.com/watch?v=A6arHrAPjvs&hd=1) you see him taking a shot of wheatgrass juice. It turns out it's a daily ritual introduced to him by his former personal trainer, Peter Codrington, the cousin of Jaidon.

"I've been taking it since I came back and fought Elvin Ayala. It cleans you out. It's pure. It gives you a little energy and it's all natural too. It's organic. I juice now," he said before clarifying, "I mean, the natural juice, not the f*ck-around juice and it's just makes your body feel good. It makes your body feel good about itself."

(And believe it or not; applied directly into the eye if you're suffering from pink eye over a few days, it's also very effective. I should know since I recently went with this remedy.)

TNR

Here's the latest episode of "The Next Round" with Gabriel Montoya and Yours Truly:

Blogtalkradio.com/leaveitintheringradio/2014/01/21/

FRIDAY FLURRIES

There are three nationally televised cards tonight on ESPN2, NBC Sports Network and Fox Sports 1 that all overlap. So set your DVR's accordingly...Ronald Cruz-Kermit Cintron (ugh…) has been added to the March 15th "Fight Night" telecast...So are we going to get a Carl Froch-Julio Cesar Chavez Jr. fight later this year?: http://www.dailymail.co.uk/sport/boxing/article-2544781...Thus far, Kevin Durant is the NBA MVP; right?...Anyone see the footage of Richard Sherman being mic'd up for the NFC title game? It was pretty interesting...So is "True Detective" really all that good on HBO?...By the way, loving "Friday Night Tykes" on Esquire...Free Justin Bieber! (Actually, don't, please.)

…