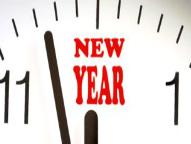 --


This is that list time of the year. What did I think was best out of all the things that happened in boxing? Which fighter's journey affected me most?
Life is comprised of moments. "Remember that time...?" Boxing is that to an extreme. Round one of Marvelous Marvin Hagler vs. Tommy Hearns. An entire series of battles in three minutes. The famous line in Aaron Pryor vs. Alexis Arguello I, "Give me the bottle. No, the one I mixed." Diego Corrales coming from behind against Acelino Freitas and Jose Luis Castillo. In the span of a year like 2013, there is no "best." These are the moments we will live with forever. Financial benchmarks, the beginnings of a monopoly, what actually happened in the corner in San Antonio, Texas on December 14, these things are harder to track. The rest are fragments, forever etched in the mind of the aficionado, bound to be told in your favorite watering hole or barbershop passed from father to son. For me, it was a year of emergence with some familiar trends mixed in. In many ways, 2013 will be looked back at as a watershed year in which boxing turned a corner all too willingly.

This year, we got a look at what boxing would look like if it were the UFC as the Showtime/Golden Boy Promotions/Al Haymon machine rolled out big-name matches that sometimes bored us (both Floyd Mayweather Jr. fights) while, at other times, thrilling us by throwing "A-side" fighters to hungry wolves for our savage delight. The harrowing summer blockbuster card that featured Omar Figueroa vs. Nihito Arakawa, Keith Thurman vs Diego Chaves and Jesus Soto Karass vs. Andre Berto was a positive glimpse into the future. Boxing insiders complaining there is now a monopoly being locked into place, not so much.
Part of that monopoly picture includes a media that is more and more complacent. The Ring magazine is owned by Golden Boy Promotions. It's amazing to think that Adrien Broner debuted at number five on its pound-for-pound list much less ever being on it. He had proven nothing but was marketed heavily as the "Next Big Thing," done so by Golden Boy's de facto media wing, The Ring. No one held its ratings panel accountable. Was it the end of the world? No. But standards don't hit rock bottom overnight. They slowly erode. Broner at number five on any list ranking the best fighters in the world is suspect. When the list happens to be "owned" by his promoter, it should be pointed out.
But to point that out along with other hypocrisies or odd statements made in the press, to ever call "Bullsh*t" on the Golden Triumvirate would be to limit your access to one half of the club that is boxing. With positions at CBS, Showtime and the The Ring Online, ringside commentary and/or locker room interviewer positions potentially at play, not to mention access to the Showtime galaxy of stars, providing honest stories that probe deeper than an opening question is going to be tough. Looking at an impotent entity such as the Boxing Writers Association of America, who, on Friday, broke its record-low standard of merit from last year, it's clear there will be no general move toward checks and balances, in-depth coverage, penalizing plagiarism, standing up for the fighters or a push toward improved health and safety for fighters. It will remain cool to be aloof. Mediocrity will continue to be rewarded. Banality and good manners will rule the day.
Meanwhile, we won't endeavor to find out what happened in San Antonio,Texas between rounds 11 and 12. We won't ask if this was the first time. We won't ask about DMAA or why the date to protest was passed by three days before anyone from the Brandon Rios camp (post-Manny Pacquiao) complained. We won't endeavor to find out if huffing epinephrine, a drug found in the corner of every fight you've likely watched over the past 20 years, effectively jacks up your nervous system during a fight.
We won't ask because in a year that saw Franky Leal die, Magomed Abdusalamov and Jose Carmona nearly die, an MMA fighter die at a weigh-in and more, we still idly sit by for mismatches. We yawn and tweet irony when Jermain Taylor, a fighter who suffered a brain bleed in a brutal KO loss, returns quietly off-TV. We don't say a damn thing when Oleg Maskaev, Andrew Golota and James Toney fight well past their "best by" dates. Like the fighters, somewhere along the line, we were trained to be obedient. We are polite so we get the story and keep the relationship. We ignore the job. We ignore that there is likely a lot more to Texas than what has been reported. We sit idly, mutely by, while a rogue videographer trashes a group like VADA while not showing any video of his subjects' claims. No one in the media challenges him. Why not? Because it might upset the herd? Because there is no traffic in it?
This should be a "Hey, this fight was great!" article. It was supposed to be about moments I loved this year. But as I find myself writing, all I can think of are the loose threads of the year.
Tim Bradley fighting his ass off just to get testing. Bob Arum eschewing VADA and creating a de facto indie testing program that failed to live up to the bar VADA has set. The reason? Because Team Juan Manuel Marquez said so. And no one really pursued the story. It was a footnote. Was there a real reason VADA could not be used? Did any reason make sense?
Canada's two biggest promoters, GYM and Interbox, meanwhile, learned from the U.S.' anti-doping debacle and after Team Jean Pascal vetoed VADA for the proposed Lucian Bute fight, a random anti-doping testing program was created and implemented for all the big fights by both companies. No one in the media seems to be covering this besides MMA writer Brent Brookhouse.
Boxing fans and media seem to hate Adrien "The Problem" Broner and/or are afraid of Golden Boy CEO Richard Schaefer so much that they've appeared to buy whatever anyone out of the Marcos Maidana camp has said regarding that interesting corner work of Alex Ariza. They haven't delved into the positive test for DMAA that occurred under Ariza with another Robert Garcia fighter just the day before that incident. It's as if everyone had filled out their year-end list and they didn't want to spoil it. It's crazy.
I wish this could be about the dynamite 175-pound division. That'd be so much easier to write.
"
For my money, no division lit up the Saturday nights this year with potential for even more in 2014 like the light heavyweight division. Sergey Kovalev started it off with authority on January 19 against Gabriel Campillo. Say what you want about the Spaniard, the former WBA 175-pound titleholder Campillo was expected to go some rounds and give resistance to "Krusher." For two rounds, the pace was hot, man. Kovalev slid in and out of range, relaxed and precise with his straight combinations. The jab to the head, right to the body, left hook to the head or body finish worked every time. Campillo couldn't handle the pressure or the fast pace of Kovalev, who cracked things open in close to start the third. Three knockdowns later, the fight was over and Kovalev looked up toward the top 10 of the light heavyweight division to see who dared be next. It was overlooked at the time but Campillo's triple fall was a harbinger of terrible things to come for Kovalev opponents. Two wins and seven rounds later, Kovalev was a 175-pound champion. One fight later, he was a defending champion who looks to be a problem for anyone at light heavy or below.
Adonis Stevenson was neck-and-neck with Kovalev, having a nearly identical year, opening with a revenge win over Darnell Boone, then obliterating Chad Dawson in one round to win the WBC crown. Two impressive wins over Tavoris Cloud and Tony Bellew later, Stevenson reigns as a charismatic, dangerous southpaw puncher, coached by Sugar Hill in the Kronk mold and poised for big things.
Depending on who you talk to, Juergen Braehmer or Beibut Shumenov is the WBA 175-pound champ. If you ask IBF light heavyweight champ ,Bernard Hopkins, the answer - ironically, another question - is simple: Which one can fight on Showtime, home of my promotional company, Golden Boy?"
But I'm too busy wondering why Abner Mares' strength coach, Luis Garcia, has been on Twitter, basically screaming for anti-doping testing in Mares' upcoming rematch with Jhonny Gonzalez and no one seems to be listening or reporting on it. Why isn't his Mares' promoter providing his needs? Incidentally, Gonzalez's strength coach is the same as Pascal's and Marquez's: Angel Heredia. Use the Google with him.
When I look back at this year, I worry. There is so much work undone, important stories to be covered, aspects of this sport that are either falling apart or in an ongoing state of malformation that should have a light shone on them - and they aren't. When I look forward, it has to be with hope. It has to be with the thought that at some point, with the rash of positive drug tests last year, their continuance and the deaths and injuries this year, a mechanism of empathy and conscience will click in the collective consciousness of the boxing media and we'll start holding people in authority accountable for what they've done...or haven't.
2013 is a turning point. The violence was great but there were lessons not learned. We didn't press further on the P.E.D. issue. We let light sentences go and we didn't, as the media, support each other in getting to the truth of each case. We let the monopoly happening at Showtime continue on without questioning it at all as a press corps. We continue to drop the ball on judging and potential corruption in the ratings. I'm not here to say the sky is falling. Boxing is not at the crossroads but it's more like five miles down the freeway. As media and fans alike, we opted to not care where we were headed. We opted to stop asking, "Are we there yet?" After 2012, we should have known better. It's time to stop making lists and giving ourselves awards. Its time to take a long look at this sport, what it's becoming and why and how we can do our jobs better. Because if we don't - and soon - it will be too late. We will have given up too much room to ever get any of it back.
Please visit our Facebook fan page at
www.facebook.com/MaxBoxing
, where you can discuss our content with Maxboxing readers as well as chime in via our fully interactive article comments sections.