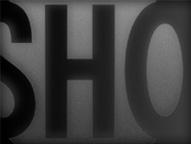 -


HBO hasn't had a very good year when it comes to its boxing programming. This was highlighted on March 29th when the network broadcast a main event that featured Sergey Kovalev defending his WBO light heavyweight belt against the unknown Cedric Agnew, who was listed by bookmakers (who are the real experts most of the time) as high as a 38-1 underdog. To add insult to injury, it was announced earlier that week that Adonis Stevenson would be jumping ship to rival Showtime and not facing "Krusher" in a highly anticipated match-up.

But guess what? After a very strong 2013, Showtime itself is having a less-than-stellar year on the boxing front. In fact, it has scheduled more mismatches than your typical SEC football powerhouse for their non-conference schedule. Think Alabama facing Chattanooga.

Last week's broadcast from the D.C. Armory in our nation's capital was a rather tepid card featuring the tedious affair that saw WBO middleweight beltholder Peter Quillin defeating 20-1 underdog Lukas Konecny. IBF welterweight titlist Shawn Porter blew out Paulie Malignaggi in four. Beforehand, Porter was listed as a 2.5-1 favorite over the "Magic Man" in the most anticipated bout of this tripleheader. In the main event, Bernard Hopkins was somehow listed as just a 2-1 favorite over the hapless Beibut Shumenov, who fought more like a 20-1 underdog.

This week's offering from Showtime/Golden Boy Promotions is actually a step down if these oddsmakers turn out to be accurate.

Keith Thurman faces the well-worn Julio Diaz and is listed as a 17-1 favorite. With Lucas Matthysse, you have to lay 15-1 odds if you want to bet on him versus John Molina. And Jerry Belmontes is a 7-1 'dog versus Omar Figueroa.
(OK, to play devil's advocate, not too long ago, Diaz gave Porter fits over two bouts. Matthysse is always a fun guy to watch and Molina, the very definition of heavy-handed, might have the proverbial "punchers chance." Either way, it will most likely end in a KO, which beats the tedious nature of recent bouts that have gone the route. As for Figueroa, well, Belmontes can box and he has been out of the ring for awhile. Besides, don't we all like vicious, highlight-reel knockouts?)

That said, there's a reason these B-sides are considered such short-siders. They are considered the Charlotte Bobcats facing the Miami Heat.

May 3rd is the pay-view-card featuring Floyd Mayweather against Marcos Maidana. "Money" is an 11-1 favorite over "Chino." On that undercard, Adrien Broner is expected to have little problems with Carlos "Not the One in Jail" Molina at 30-1. Amir Khan is 3-1 over Luis Collazo in an interesting match-up. There are no listed numbers for J'Leon Love-Marco Antonio Periban.

Dick Vitale would call this "Cupcake City." Lopsided pairings are an unfortunate reality in boxing but you don't expect so many of them to be featured so often on premium cable entities. Isn't that what Fox Sports 1 is for?

"Well, y'know, I don't really read that much into these odds of favorites because after all, it's boxing," reasoned Richard Schaefer, Golden Boy Promotions CEO. "There are many examples in recent history where people have very strong odds one way or the other - for example, Danny Garcia and Lucas Matthysse - I don't think anyone really gave Danny a chance and we all know what happened. So there's many, many examples of that, so I really don't read that much into it."

While Garcia was the underdog going into that fight, he certainly wasn't 25-1 and there were pundits (like our own Gabe Montoya, who tabbed "Swift" to defeat the vaunted "Machine"). There was a reason that fight, which took place on the Mayweather-Saul Alvarez card last September, was so anticipated.

Schaefer continued, "I actually think that sometimes these odds are actually helping the challenger because it certainly gives them the extra motivation and the champion or the favorite, often when they see these odds, it's human nature that you may skip a step here or there in training and lose that much more for the challenger and these favorites have a big target on their backs. So I actually think it makes it interesting. We're just going to have to see how it's going to play out."

Fair enough. Upsets are an exhilarating part of the sport. Buster Douglas, as a 42-1 underdog, upset the unbeaten Mike Tyson in 1990 in one of the most historic shockers in all of sports. If an upset or two is pulled on Saturday night, this reporter will be the first to eat crow. There's a reason why you fight the fights. However, there is this reality: there's also a reason why the likes of Molina, Diaz and Belmontes are given very little chance of winning.

The all-mighty Al Haymon green-lighted these guys, knowing what he was getting.

Looking at last weekend's card and the two upcoming events, out of the nine bouts that had/have listed odds, 11 of the 18 boxers are represented by Haymon and there is a particular pattern that is very evident. When a fight involves two of his clients, such as Porter-Malignaggi, Amir Khan-Luis Collazo (Khan just recently inked a deal with Haymon) and Garcia-Matthysse previously, he has absolutely no problems making competitive bouts, knowing he will come out the winner one way or the other. However, when the opponent isn't part of his ever-expanding roster, well, you get fights that are 20-1, 15-1, 17-1, 7-1 and 30-1.

Still don't think Haymon wields some clout?

You can see why boxers are flocking him to him. You take very little risks for a lot of reward - just ask Andre Berto. That's great for his clients but terrible for fight fans and Showtime subscribers. Both they and HBO have fallen into a pattern in which their most appealing fights will cost you another 70 dollars on your cable bill (Sergio Martinez-Miguel Cotto, Alvarez-Erislandy Lara being examples) and with that, the bar has been lowered regarding what's on the network. Some fights economically have to be on pay-per-view. Most fans understand this dynamic but don't they have the right to expect a bit more for the $15 bucks they shell out monthly?

To its credit, HBO has a line-up that has Juan Manuel Marquez-Mike Alvarado, Mike Perez-Bryant Jennings, Daniel Geale-Mathew Macklin and the re-grudge match between Carl Froch and George Groves. Fights that have a reasonable chance of being of interesting-to-entertaining affairs. On May 24th, Showtime has a card featuring Stevenson against Andrzej Fonfara in a fight the punters have listed at 16-1 (In all fairness, HBO was all set to televise this bout as a prelude to a Kovalev showdown. Being on Showtime, it's most likely the last step to Stevenson facing Hopkins).

Thus far in 2014, Showtime has been more "Showcase."

MAY 31ST

It was officially announced on Tuesday that the Simpiwe Vetyeka-Nonito Donaire bout from Macao, China will part of the HBO broadcast on May 31st before Froch and Groves get it on again at Wembley Stadium. This means Nicholas Walters-Vic Darchinyan and a bout featuring Evgeny Gradovich will be streamed by TopRank.tv.

TNR

Here's the latest episode of "The Next Round" with Gabe Montoya and Yours Truly:



LEAVE IT IN THE RING



MIDWEEK FLURRIES

A fight between Terence Crawford and Yuriorkis Gamboa is being kicked around by HBO and Top Rank...Jermell Charlo-Charlie Ota has been added to the May 24th Showtime broadcast from Montreal...Kevin Iole tweeted (@KevinI) that the Pacquiao-Bradley II replay averaged 689,000 viewers on HBO while the Showtime tripleheader averaged 693,000...The bout between Chris Avalos and Yasutaka Ishimoto from Macao will be the headliner on "Solo Boxeo" on UniMas...So Abner Mares was hacked on Twitter? Uh, OK....So are my Padres out of the pennant race yet?...I think "Orange" Julius Randle will be a solid pro in the NBA...Loved "Bad Boys" on ESPN. I hated those Piston teams but they truly were a great team filled with talent, depth, toughness and versatility. And they were also had great characters and personalities...For my money, Isiah Thomas is still the best "small" player ever in NBA history...Ican be reached at k9kim@yahoo.com and I tweet at www.twitter.com/stevemaxboxing. We also have a Facebook fan page at www.facebook.com/MaxBoxing, where you can discuss our content with Maxboxing readers as well as chime in via our fully interactive article comments sections.