Peterson Comes Back, Goes Home and Moves Forward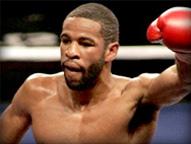 Lamont Peterson


Writer's note:
When Lamont Peterson's first urine sample collected by the Voluntary Anti-Doping Association (VADA) tested positive for synthetic testosterone last spring, boxing got a glimpse into the growing connection between the sports world and anti-aging clinics. Promising a restoration of youth and vigor, age clinics offering testosterone replacement therapy, human growth hormone (HGH) and IGF-1, among other drugs, have become to athletes what dispensaries are to medical marijuana users. What we learned from BALCO and Anthony Bosch's "Biogenesis" clinic in Miami, we learned last year in boxing from Dr. John A. Thompson's "Desert Oasis" clinic in Las Vegas, Nevada. It's the same thing I learned from a fighter in a professional gym (who wished to remain anonymous) in describing to me a commission-recommended doctor prescribing him synthetic testosterone with minimal blood work being done.
Whether in the form of gels, creams, patches, drops, lozenges or injections, synthetic testosterone is the drug of choice for doctors looking to make a buck in the new "Low-T" market created by the pharmaceutical companies. A few years back, it was Viagra for "E.D." (Erectile Dysfunction), a term no one ever used ever until someone created Viagra and needed a new market to go with it.

Complaining of fatigue in the camp leading up to the Amir Khan fight, Peterson and his trainer, Barry Hunter, went to Dr. Thompson's Las Vegas clinic and after limited and - in my opinion - insufficient examination, Thompson prescribed an 800 milligram, soy-based, slow-release synthetic testosterone pellet injection. The injection occurred on November 12, 2011. It is designed to release roughly 50 milligrams a day, roughly what our body naturally produces each day.
The events leading up to and surrounding the procedure and the positive drug test that followed are detailed here in Part One of what I felt , at the time, would be a two-parter, culminating with a one-on-one interview with Peterson.
While some athletes are using age clinics like the legal loophole they are, others are getting caught up in the marketing of testosterone as a cure-all by the medical profession.
To me, this is perfectly exemplified by the case of Lamont Peterson.
The first time I spoke with him in person was March 19 at the Los Angeles Amir Khan rematch press conference. That was the same day Peterson sealed his fate by giving VADA (a company he asked to be brought in to conduct extra drug testing during training camp up to fight night) his tainted sample. He struck me as a champion of the old school, a hard working, humble man who loves his job.
Then the storm brought on by the positive test came crashing in.
Nearly a year later, leading up to his fight with Kendall Holt on ESPN2's "Friday Night Fights," scheduled for February 22nd, Peterson appeared on last Thursday's Leaveitintheringradio.com (co-hosted by David Duenez) to give a final word on the past, a look forward toward his fight with Holt and his recent signing with Golden Boy Promotions.
Does it provide the answers you need? I'll leave that for you to decide.
Once the smoke cleared from his positive test for synthetic testosterone and the canceled rematch with Amir Khan in the spring of 2012, IBF junior welterweight champion Lamont Peterson looked for the proper way to rebuild. For a come-forward pressure fighter who fought through being a homeless orphan all the way to a title belt, moving forward through adversity is not exactly new territory. A rematch with the only man to beat him, Timothy Bradley, at welterweight seemed ideal. Bradley's promoter, Top Rank, liked the idea and so did Peterson. But Bradley, fresh off a career payday and win over Manny Pacquiao, nixed the fight and its $2.3 million payday as old territory. For Peterson, who had been out of the ring since December of 2011, the chance to simply fight was what he was hoping for. That it might be against Bradley seemed a bonus.
"I was just hoping that the opportunity did happen but things happen in boxing," said Peterson. "A lot of times you never find out the reason why. But things happen and you just move on and keep going ahead."
The fight is one Peterson feels is inevitable.
"I was just anxious to fight," he said. "At the end of the day, I think Timothy Bradley and I will fight again. I was hoping that it was going to be now but it's looking like it's going to be later."
That he was willing to take on a tough fight after being out of the ring since December of 2011 speaks volumes about the kind of fighter Peterson is and hopes to become.
With the advent of social media and the access it allows fans to have with their favorite fighters, now more than ever, it's tough to weather a storm of criticism. But beyond the internet, Peterson has had to suffer the worst of stigmas, that of a guy who seemingly cheated in a fight using a PED. Peterson has been explicit in the fact that his use of the banned substance was medicinal. At this point, fight fans have to take or leave his story. Either way, he is moving forward.
"There's no problem with me," said Peterson. "People are always going to look at things the way they want to look at things. Whether, you know, I tested positive or not, if someone puts it in their head that I am a certain way, then to them, I going to be a certain way and there is nothing I can do about it. So at this point, I told my story. I told my part. If people don't believe me, I could care less at that point because I can't control that. I just move on with my career."
Since Hunter and Peterson sought medical advice about his condition, they have been searching for answers. A gauntlet of geneticists, blood experts, endocrinologists and others looked Peterson over and so far, no one can determine what ails him. Still, he did not agree with the assessment that he had misdiagnosed as "Low-T."
"I wouldn't say I was misdiagnosed because even after the [Khan fight] and after the procedure, [my testosterone levels] still went back down again later. That's just a problem I have to deal with. The problem with, it wasn't like, 'I need to take this because my testosterone was low and so it can make me stronger' or anything like that. It was for health reasons because at the end of the day, I look at it like this: If that's the case and its low and it's always been low, I've still been fighting at the top level, anyway. So that was not a concern for me - but my health is. If they said something is wrong with my brain, then I am done boxing. I start doing research, start seeing the things [boxing] can cause, being this young with low testosterone, of course I have to make a decision and do what I have to do for my health. And that's all that I did."
When asked if he would continue using synthetic testosterone and seek a therapeutic use exemption for it, Peterson answered "No, there is no need to get a [TUE]. As I said, after the procedure, my testosterone went back down. So it would have to be from something else. We're still trying to figure that out. I am still constantly monitoring that. Constantly getting blood work done to figure it out when it is low and sometimes it is normal. It's a question of health and that's, at this point, what we are still trying to figure out. We tried one procedure and it didn't work. So there's no need to get an exemption form and get another one because it didn't really work. It was supposed to bring my levels to normal and keep it there and it didn't. So at this point, I really don't know. I am just going to continue to fight on the way I always do. The procedure really didn't do anything for me. And we will go on fighting and figure this thing out."
Going forward, Peterson is fighting in his hometown of Washington, D.C. for the Holt fight. The IBF has already cleared Peterson of any wrongdoing, which is why he still has the belt. The WBA did not feel the same and stripped Peterson almost immediately following the positive test. There is a bit of problem here and it's not so much a Peterson issue as a D.C. athletic commission issue. Lamont Peterson admitted he had a banned substance in his system during a title fight.
However, Peterson said he has yet to be contacted regarding any sort of licensing issue with the D.C. commission. He passed their pre- and post-fight drug tests, so, as Peterson said, what else can they do? But that's a question best answered in another piece.
Going forward regarding licensing in Nevada, where the Khan rematch was to take place, Peterson had scheduled a licensing hearing to present the same medical evidence that exonerated him with the IBF. According to Peterson, Nevada athletic commission officials showed little interest in having a licensing hearing without a fight.
"As far as Vegas, I am pretty sure I will get a license in Vegas when I need to," said Peterson. When we were heading into the hearings, they were asking us, 'Why do [you] even need to come out?' It's not like they called for the hearing. We asked for the hearing. So they were asking what the need for us to come out there was. So we started thinking, you know what? They might be right."
As for future drug testing, Peterson guaranteed when a fight purse is big enough to cover the expense of independent drug testing, he will use VADA. Unlike its competitor, USADA, VADA is not under a cloud of suspicion. Following the Danny Garcia-Erik Morales rematch in October of 2012 when Morales tested positive for a banned substance before the fight yet allowed to continue to test until he came up negative (thus allowing the fight to go forward), the role of USADA as an effective independent testing agency has come into question. When you add in the Peter Quillin-Winky Wright discontinued drug testing (ending with samples being destroyed) and the contracted Adrien Broner-Antonio DeMarco testing (canceled without the fighters' knowledge), the cloud grows even larger.
"The way I feel right now, I will continue to do drug testing. Of course drug testing is not cheap. So with this fight we're not going to do random drug testing as this fight is not generating that much money to be doing it," explained Peterson. "The fights in the future, the bigger fights, you can guarantee that I am going to do drug testing. And at this point, from my options, the way I look at it and you have to look at it for the way it is, VADA seems like they are the better company when it comes to drug testing. So that is what I am going to want to do."
The junior welterweight and welterweight divisions are stacked right now with talent that is mostly at Golden Boy Promotions or their ally, Al Haymon's disposal. Danny Garcia, Lucas Matthysse, Amir Khan, Marcos Maidana and Robert Guerrero are just a few of the fighters Peterson could be facing in the near future. And so even though Golden Boy hurled insults at him following the Khan win, Peterson made the calm, classy and calculated business move to sign with the promoter who could best serve his career's needs: Golden Boy.
"All the things that were said, rolled right off my shoulder," he said. "At the end of the day, you have to look at it like this: This is business. I beat their fighter. They thought there was some foul play. They are going to protect their fighter as best they can, so it just looked at it as they were protecting their fighter. They were doing what they needed to do for their fighter. If I am successful, February 22, of course we're trying to make the biggest fights we can make. Golden Boy has a stocked stable in the top junior welterweights out there. Right now, I just want to fight the best junior welterweights out there. Danny Garcia, the Khan rematch, the people want to see. Then you have Matthysse. And if I decide to move up [to welterweight], they have got plenty of 147-pounders too. I know at this point, I am going to take care of my business in the ring. That starts February 22. I can only look forward to be in the ring."
For some fight fans, Lamont Peterson will now have to live up to an imaginary and impossible bar to prove he isn't a cheater. He will have to live up to expectations beyond the norm because now, everything he does will be scrutinized against that positive result. Peterson is unfazed by that pressure to perform.
"There is no pressure. The way I look at it is I love to fight. I am about to fight. Win, lose or draw, I am about to go out and do something I love to do. That's it," he said. "I always knew I would get back in the ring. I never doubted that. I didn't know how long it was going to take. Sometimes it felt like it was going to be sooner than later and other times, it felt like it was going to be later than sooner. It was up and down for me and throwing me for loops all over the place. But I knew eventually I would get back in the ring."
You can email Gabriel at maxgmontoya@gmail.com, follow him on Twitter at www.twitter.com/gabriel_montoya and catch him every Monday on "The Next Round" with Steve Kim. You can also tune in to hear him and co-host David Duenez live on the BlogTalk radio show

Leave-It-In-The-Ring.com

, Thursdays at 5-8 p.m., PST.
Please visit our Facebook fan page at www.facebook.com/MaxBoxing, where you can discuss our content with Maxboxing readers as well as chime in via our fully interactive article comments sections.



Subscribe to feed