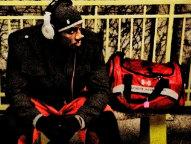 Malik Scott


How bad is the state of the heavyweight division in the United States, division that, for about a full century, was dominated by Yankees (with the likes of John L .Sullivan, Jack Dempsey, Joe Louis, Rocky Marciano, Sonny Liston, Muhammad Ali, Joe Frazier, George Foreman, Larry Holmes and Mike Tyson)? Well, we here in America don't even look for a "great white hope" anymore as our best big men pale in comparison to the two-headed Klitschko monster based out of Europe. Now, we just look for any hope in the game's money division.
Where have you gone Tony Tubbs, Tim Witherspoon and Greg Page?!
So how could it be that a skilled big man like Malik Scott, who sports a ledger of 35-0 (12), be so anonymous and overlooked? It's not like Michael "Dynamite" Dokes or even Carl "The Truth" Williams are waiting in the wings. In an era when boxing neophytes like Seth Mitchell are microwaved to HBO airwaves, why was Scott so ignored?

"I have to take some of the blame for that, like some inconsistency, inconsistent performances on my behalf," Scott admitted to Maxboxing last Friday. "I had a lot of injuries; I was going through a lot of managerial and promotional problems. A lot of things I'm not going through now, I was going through before. And it kinda put a hold, a dent in my career at one time. But I'm in the best shape of my life now. I'm bigger; I'm badder; everything is perfect now. So [on Saturday night], I just want everyone to watch me work and appreciate a real heavyweight to be moved."
Scott faces the undefeated Vyacheslav Glazkov, 14-0 (10), from the Paramount Theater in Huntington New York (NBC Sports Network, 10:30 p.m., ET/7:30 p.m., PT) in a pivotal heavyweight bout. The winner suddenly becomes a player in a very shallow division.
The well-schooled boxer from Philadelphia is 32 years old. This reporter first came into contact with Scott back in 2000 during the Olympic trials, where he came one step short of representing his country in Sydney, Australia. Early on during his pro career, he had influential manager Shelly Finkel, signed with Main Events (which, ironically, is handling Glazkov) and he got early TV time on "ShoBox." You just thought that by 2013, his career would be further along. In many ways, it's just beginning.
"I never would have imagined that. I've always imagined that I would be undefeated. I never thought of me in any way, shape or form ever losing a fight. And losing is something I'm not used to. I don't plan on getting used to that. I'm looking forward to staying undefeated, actually against Main Events fighters," said Scott. "And it's funny; I like the irony in that, like how that worked out. I was with Main Events and now I'm going against Main Events and I'm with Goossen Tutor, who's one of the best promoters in the world and Kathy Duva is also one of the best promoters in the world. So this whole event in and out of the ring, me and Glazkov is a very interesting event and I want everyone to tune in because it's a great fight.

"This kid has a great pedigree; I have a great pedigree. We all know what I'm coming to bring to the table. We all know what he brings to the table. I believe I'm the better man and I'm going to prove it."
One thing Scott has that many other American big men lack is a real skill set and an amateur background. More and more, in the past 15 years or so, we've seen the likes of Michael Grant and Mitchell, big bodies who were athletes first, boxers second. Scott was never meant to be a free safety or shooting guard; he was bred to box from the very beginning. It's been an utterly forgettable era for American heavyweights. When asked if he was every frustrated in watching significant heavyweight bouts involving fighters who didn't have nearly his boxing acumen or I.Q., he says philosophically, "At one time, a period of a ton of bitterness kicks in. You want the position other guys have. But I'm a man of God; I'm a very spiritual person. I believe everything is ordained. I believe if my time wasn't then, well, obviously, we know my time is now. I got the platform that NBC has given me. I gotta take advantage of it. So I believe it all happened for a reason because I was still doing a lot of growing in and out of the ring, myself, during those times. So God's way is the best way and I believe, like I said, everything happens for a reason and I'm here now."
One thing that has hindered Scott's move up the boxing hierarchy was his lack of aggression. His ability to box and be fundamentally sound has never been questioned but most fans like their heavyweights to be able to move mountains, not skirt around them. Scott has just 12 stoppages in 35 pro bouts. During his days with Main Events as he moved into eight round fights, he was nicknamed "80-72" for his proclivity to win efficient - if not exciting - bouts by a wide margin (and for full disclosure, it was this scribe who dubbed him that back in 2003, to which Scott says with a laugh, "Everyone has ran with that. You originated that and people trying to say it! I'm like, 'C'mon man, you're not Steve. You can't call me that!").
But you look at his record and, seriously, this guy leads the league in 80-72 scorecards. He frustrated you because you always thought he could do more with his God-given tools.
Scott explains his past performances thusly, "I believe that came from a level of contentness, that it being so easy and me, like I said, being content and just not really stepping on the gas. This fight, I'm stepping on the gas. People are going to see a different Malik Scott. I'm definitely coming out boxing like I'm sticking to my game because that's what I do. We know what I'm coming to do - I'm coming to box, set this dude up, set my traps up, come forward and things he never fell into before. Because a lot of people talk about his 300 amateur fights. Yeah, I respect that pedigree but there's nothing like professional [competition]. There's no doubt in anybody's mind, anybody that knows boxing, I'm the best professional fighter he's ever fought. Skill-for-skill, pound-for-pound, he's never fought no one like me. And under the lights, I've never fought no one like him. That's why it's an interesting-to-great fight.
"And I'm happy I'm the main attraction. I'm happy I'm a part of it. I'm happy I'm going to be undefeated. Everybody's going to see it."
And Scott says that with him, less is more.
"People said I was the best heavyweight, boxing-wise, at 250-pounds. Now, I'm walking around at 225 pounds. Imagine what they'll say. That means the hands have gotten faster; the feet are even more smoother; the reflexes are at another level and I think this kid is actually going to be shocked by my punching power," he states with confidence. "If he's read your guys' articles, looking at Elie Seckbach videos, read what [ESPN's] Dan Rafael is saying, he's going to be in for a rude awakening after the first round because I'm coming right out to get his respect right off the rib. He's not going to do what he wants with me in there, bully me, and there's been talk that he's dirty. Well, if he wants to turn it into a dirty fight, that's what it's going to be. If he hit me low, I'm gonna elbow him, hit him low. If he hits me behind my head, I'm gonna knee him and hit him behind the head. Ya know what I mean? I'm not Tor Hamer; I'm not coming to lay down. He's fighting a real winner. I have a lot of pride and I have a lot on the line. He's going to feel my pressure in the ring."
You want the likable Scott to succeed. He's a personable and friendly sort, who, in the past, has been his own worst enemy. "All my battles have been with me," he says. At one time, Scott ballooned to over 275 pounds during his period in "Bolivian.

"
But he's ready to make up for lost time and to fill a heavyweight vacuum.
"There was not one time - on my worse day - I wasn't saying, 'I'm going to be heavyweight champion of the world,' and that may come from that's all I ever thought I would be. So no matter what I was ever doing or how down I ever was, I never thought I wasn't going to be a world champion."
Besides cards on Showtime and NBC Sports Network, UniMas (formerly Telefutura) has a card from Hawaiian Gardens featuring a main event of Chris Avalos against Jose Luis Araiza and a host of Top Rank prospects like Michael Finney, Trevor McCumby, Erick DeLeon, Toka Khan Clary and local products like Danny Ramirez and Pedro Duran.
This event will be staged at the C. Robert Lee Center (21815 Pioneer Blvd.).
"It reminds me so much of Maywood," said Ray Alcorta, the local promoter of this show. "It's in a community center in Hawaiian Gardens and it's right in the heart of the city where the residents and the businesses all come together to try to support boxing."
This is what Golden Boy Promotions CEO Richard Schaefer had to say regarding a possible fight between Saul Alvarez and Austin Trout on May 4th (via email): "Looking very good for Canelo vs Trout. Made some HUGE progress. Canelo is pushing he wants the fight!!"...There is a meet-and-greet with Brandon Rios this weekend (from a Team Rios press release): Sunday, February 24, 2013 from 3:30 p.m.-5:30p m. at Magnifico Boxing Gym, 9201 California Avenue, Southgate, Ca 90280...Golden Boy announced the signing of amateur standouts D'Mitrius Ballard and Steve Geffrard

...For tickets to the card in Hawaiian Gardens (which run at $50 and $30), call 562-712-5967 or 323-866-9943...What's all this I'm hearing about the Harlem Shake?...Have pitchers and catchers reported already?...Yeah, I'm gonna watch some of the NFL Combine. I'm sick; I know
…
I can be reached at k9kim@yahoo.com and I tweet at www.twitter.com/stevemaxboxing. We also have a Facebook fan page at www.facebook.com/MaxBoxing, where you can discuss our content with Maxboxing readers as well as chime in via our fully interactive article comments sections.