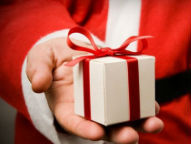 --


Well, there isn't much going on in the world of boxing till we turn the calendar to 2014 and because of that, well, there isn't all that much to write about. Maybe I could do a pound-for-pound list...eh…forget that. So it's time to get my Doug Fischer on and break out a mailbag (Hey, Maxboxing needs the content and page views)...

Wouldn't it be unreal if Broner is never the same (or at least greatly humbled for real)
And THAT is why you'll never see Mayweather fight anyone who can beat him…Khan? Come on….
Yes I remember Shasta / enjoy your weather, last night's drive home from work was Snoopy on the icy pond – crazy bad.

Jim
Always good to hear from you, Jim. Yeah, I watched the post-fight interview that Barry Tompkins did with Broner on the Showtime rebroadcast earlier this week and I found it interesting. Broner was still brash and cocky but you wonder if that's just a facade he put out in the immediate aftermath of what was a humbling – and some might say, humiliating experience - he had versus Marcos Maidana. I'm not Dr. Phil but my guess is that in his most private moments and away from the cameras, there are doubts running through his mind about his very being as a prizefighter.

As for being the next Floyd Mayweather, as Larry Merchant told me a couple of days ago, "He went from being the next Mayweather to the next Andre Berto." Yeah, Larry still has it.

I will say this though; in all the glee and jubilation over his defeat (and seriously, for boxing fans, this fight is akin to the Red Ryder BB Gun) and what Gabe Montoya labeled "The Million Meme March," I'm glad that guys like Broner exist. No, I'm not saying I'd want him dating my sister (if I had one) or becoming my next door neighbor r(although I think he'd throw one memorable block party at least once a year) but boxing isn't just sport. It's also entertainment. And if everyone was the same stoic guy as Maidana, honestly, it would be a tad monotonous and boring. Boxing needs characters like Broner to liven things up. Now some will call him a caricature and I wouldn't necessarily disagree but look at the pure euphoria this past weekend's fight caused. Well, I don't think it would be quite the same if it weren't a guy like Broner getting beat. His antics and extracurriculars were the tangibles that got much of the audience so invested in this event.

A guy like Broner walks the tightrope. He literally has to win every single time or he will be ridiculed to no end - like he is now. But tell me; either way, isn't it fun to love or hate him? I think it will be fascinating to see how the rest of his career plays out.
I think the more people like you (who, let's face it, are quite influential) speak up against this whole "leave it all in the ring" mentality, the quicker boxing would become a safer sport.
Fight fans seem to think fighters aren't human and so expect them to take subhuman amounts of punishment for their pleasure. Unfortunately, a lot of trainers these days seem to agree with them. What I find strange is that a few of these trainers were themselves fighters at some point. Robert Garcia for instance appears to lack compassion if his handling of Antonio Margarito and Brandon Rios is anything to go by.
That he allowed Antonio complete the 12 rounds with Manny Pacquiao despite being badly injured facially was strange enough but he would top that in my book by actually arguing with the officials when they chose to stop the fight with Miguel Cotto for the same reason.
I also think the way Rios is going he'd be brain damaged soon.
Dudu Alowke
D.A., thank you. Here's what is so alarming about what has taken place recently place in boxing: while all the other sports are on red-alert as regarding concussions and head trauma, the very sport where it's so prevalent given the nature of the game is seemingly stuck in the Stone Age when it comes to protecting the combatants. And we've had more than one incident this year involving mortally wounded fighters as a result of live competition over the last couple of months.

Thankfully, Glen Tapia, at least on the surface, isn't one but common sense will tell you the guy who entered the ring on the evening of December 7th isn't the same guy who left later that night.

And the blame and culpability is on everyone involved in the sport. From promoters and matchmakers (who knowingly put shot fighters on their cards) to managers (who keep these fighters working) to trainers (who don't understand that their main focus should be protecting their fighters) to referees (who don't know when to say "When") to even us media (who need to speak out more about obvious mismatches and point out potentially dangerous situations).

It's a whole cultural shift that needs to take place.
Hi Steve,

French guy living in Shanghai I traveled to the US for some sport events: I attended the Clippers-Pacers game and a NHL game the day before in Staples center. Then came the trip to Vegas where I was already pissed that both events on the 7th were on the east coast. Can't always get the timing right and I purchased my flights tickets a while ago so it is what it is.
I expected to go to a bar or any other place where I could watch the HBO card with some boxing fans... BUT HBO is not available in MGM Grand and even after the concierge called many places to ask whether they would show the fights I realized that no one gave a f*ck about it. Had to go back to my room and watch the Kirkland thanks to a stream on my laptop. A bit frustrating I must say and I honestly didn't expect that...
Anyway just wanted to share after reading your piece on how good 2013 was for boxing which I totally agree on. Crazy f*cking year with everything that I love about boxing (upsets, wars, confirmation of talents, destructions, beat downs, masterpieces, you name it!).

I am now planning to go to Tokyo next year to watch some of the great little guys (or soon to be I hope) on a massive card like they do sometimes (Takashi Uchiyama, Kazuto Ioka and Roman Gonzalez would make it worth the trip).
Vince
My hat's off to you. You are a true sports fan and traveling man. I read the part about not being able to find an establishment with HBO. Yeah, in Vegas, the major hotels want you out there on the gaming tables or in the clubs spending money, not "Boxing After Dark" in your room. But again, it does point to a problem boxing has in terms of getting out to the masses. While 2013 has been solid from a ratings perspective on both HBO and Showtime (http://www.maxboxing.com/news/sub-lead/the-ratings-game), the truth is it still plays to a relatively small platform. And think about it; if you wanted to watch an NFL, NBA or Major League Baseball game, trust me: you'd be able to catch it at the sports book or a bar.
Many times, boxing fans are relegated to streams on their laptops.
There was a time when fights like Kirkland-Tapia would have been on ABC, CBS or NBC in front of an audience of eight to 10 million. Now they do a fraction of that. That's the deal with the devil that the boxing business made a couple of decades ago when they took the multimillion-dollar license fees away from the premium cable networks.
And have fun in the "Land of the Rising Sun." Catching a card in Japan is on my personal bucket list as a boxing scribe. And in that country, boxing is still on terrestrial television and fetches a sizable audience.
Steve,
I emailed you the last time I purchased tickets to a DC area boxing event (Khan v. Peterson) and told you that I tried to order the minute they were made available to the public, only to find out that not much of a selection was really made available. You tweeted about the issue and many other fans reported similar findings to mine. Magically, many more tickets began to come available through Ticketmaster.
Maybe Peterson v. Jean is a hot seller, but I find it hard to imagine the closest I can get to the ring is row J in section 3 (seating map attached). I'm not expecting to sit next to Stephen Espinoza while taking in the fights, but I'm also not interested in traveling into that crime infested area of DC to sit in the bleacher seating that will be set up for this fight.
I will wait it out to see if better options become available, but felt like passing along this info because this is the same thing I experienced last time when attending a DC area fight.

--


Sherman Morgan
Virginia Polytechnic Institute and State University Class of '09
Bachelor of Arts, Economics
Sherm, my favorite Hokie (and geez, they did a number on my 'Canes this past season), great to hear from you and unfortunately, the more things change, the more they stay the same. And if there's a particular pet peeve I have with the boxing business, it's its customer service if it isn't things like the "Cold War" and rising pay-per-view prices. It's skullduggery (yes, I said, "skullduggery") regarding purchasing tickets for events.

It's a rigged system in which Joe Boxing Fan simply can't win.

This is one particular subject I have perhaps covered more than any other writer. It's my belief that part of growing this sport and rebuilding the fan-base has to do with actually getting out of the stale, faraway Indian casinos and putting more events in major markets (where they make sense) and getting people to come out for live boxing. Now I was naïve; I thought the real ticket scalping and brokering took place in promotions featured in casino venues but it actually happens with promotions in which the MGM Grand or Mandalay Bay have no involvement (http://www.maxboxing.com/news/max-boxing-news/the-soapbox--august-29-2013)

I get it. It's market value and the theory of supply-and-demand and all that other stuff that relates to consumerism and business. We live in a capitalist society. This is life in the big city and I think most understand that.



But seriously…Lamont Peterson vs. Dierry Jean?