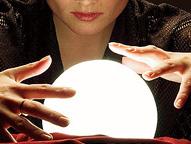 --


It is that time of the New Year for me again, my yearly ritual of evaluating predictions made over the previous year. It is an annual act which fluctuates wildly between self-abuse and narcissism. Visitors to sports websites are sure to notice how easy it is for writers to make predictions at this time of the year, certain in the knowledge that few will remember what they wrote 365 days from now. Here at Maxboxing, we have higher standards and are held accountable for what is published. With those thoughts in mind, I venture back in time to review my predictions for the previous year. Look around the 'Net; I don't think you will find another website or publication doing the same. A shame really since journalists should be like the boxers we cover and learn from past mistakes while expounding on positives.
In the "2012 Preview Review," I revisit predictions in every weight class for a champion who will stay, a champion who will go and a boxer to keep an eye on. I do not make any changes to the predictions from last year thus removing any temptation to make myself look better through the removal of erroneous or irrelevant content. That forces me to separate this feature into three parts in order to keep the word count below that of a J.R.R. Tolkien novel. At the end of each prediction, I apply a simple grade, from A to F, along with an opinion on how the prognostication turned out.

Champion who will stay: Kazuto Ioka –
This kid might be a prodigy, beating a legitimate champion in only his seventh pro fight! Defeated the number two-rated (in The Ring magazine rankings at the time) Oleydong Sithsamerchai, who was 35-0-1 entering the fight and making the seventh defense of his title, to win the WBC strap. Ioka not only beat Sithsamerchai but knocked out the Thai in five rounds and has defended the title twice since then. My one concern is that Ioka dropped down in weight to win this title and might have a tough time staying at strawweight. At 22 years of age, Ioka should be able to maintain his weight and if he does that correctly, I cannot see anyone beating him.
Grade - B:
One day away from an A! On December 31st, Ioka moved up a weight class and won his second world title…good for him, bad for me. I did mention in my preview that I was afraid of that move up in weight, so I think the passing grade is still deserved. Ioka has won two world titles in 11 pro bouts now; if he were American and acted like Floyd Mayweather or Adrien Broner, HBO would give him a lifetime contract Roy Jones would envy.
Champion who will go: Moises Fuentes –
A tough choice; I went with the Mexican because he is an active champion who is likely to rematch countryman Raul Garcia. In their first meeting, both men hit the canvas with Fuentes edging a close split decision. Hard-hitting Carlos Buitrago is the number one contender and the Nicaraguan is an authentic threat as well. Fuentes is less experienced than South African Nkosinathi Joyi, which was the final tipping point for me despite Joyi entering a tough title defense against Katsunari Takayama in March.
Grade - F:
No getting around it, Fuentes surprised me (by only fighting twice as well) with two stoppage wins in 2012. That includes an impressive destruction of classy Ivan Calderon. Fuentes is huge for the weight and in his physical prime, don't think I am making mistake of picking him in to lose in 2013.
Will rise in 2012: Paipharob Kokietgym –
My first choice was fellow Thai Wanheng Menayothin but there is a possibility he challenges Kazuto Ioka and I do not see anyone defeating Ioka. Paipharob is no slouch, defeating tough Jesus Silvestre in the type of close fight that turns a good prospect into a real contender. Paipharob lacks Wanheng's boxing acumen but makes up for it in power (stopping 16 of 19 foes) and proved he can go 12 tough rounds. Is crude for a southpaw, switches to an orthodox stance momentarily, preferring to line up punches down the middle. Has good feet, cutting off the ring thus allowing Paipharob to throw straight punches with either hand. Paipharob looks big for the weight class and is an accurate puncher, showing good defensive reflexes in Silvestre bout as well. Other than Silvestre, has not defeated anyone of note and Paipharob has not fought outside Thailand. More than likely will have to defeat Akira Yaegashi in Japan, so Paipharob's natural power is a big reason to favor him over Wanheng in this selection.
Grade – C+:
Won twice last year against weak opposition, which hardly elevates him in the rankings or my eyes. Gave myself a "C+" instead of regular "C" since Kokietgym showed he can go the 12-round distance with no problem in 2012. Overall, a disappointing year for 29-year-old who should be pressing for a title shot given results in 2011.
Champion who will stay: Roman Gonzalez –
An established two-division champion, winning the strawweight title in Mexico and defeating Katsunari Takayama in Japan, this 24-year-old Nicaraguan is in his fighting prime. Undefeated in 30 fights, stopping 25 foes, Gonzalez has an ordinary list of challengers with the exception of number two-rated Ryo Miyazaki. Because of economic circumstances, Gonzalez will probably face Miyazaki in Japan but looks unstoppable no matter the location of a fight. A unification bout against Ulises Solis is a possibility but again, I see no threat to Gonzalez at 108 pounds unless he decides to vacate voluntarily to move up a division. "El Chocolatito" fights an average of three times a year and is must-see-TV, employing a destructive style that is as addictive as his nickname.
Grade – A:
Could not give myself an A+ since this was a ridiculously easy choice but sometimes the obvious is the only option. Three vicious stoppages and an exciting win over Juan Estrada pushed "El Chocolatito" into pound-for-pound consideration in my book.
Champion who will go: Kompayak Porpramook –
A blue-collar fighter, Porpramook scored a surprising win over WBA champion Adrian Hernandez last month. The Thai has otherwise shown himself an ordinary contender, stopped by the only other recognizable name (Hussein Hussein) on his résumé. Frankly, Porpramook is not championship caliber and will most likely need to travel in defense of his title in Japan. At 29, Porpramook is exiting his prime but kept busy and in shape with seven fights in 2011. Activity that is bound to decrease since he owns a title now but the 12-year pro should have no problem dealing with lack of repetition. Dealing with challengers is another matter for Porpramook, lacking the elite skill set to keep a title he had done nothing to merit a shot at. Porpramook is a good story which ends in 2012.
Grade – A:
Thai banger managed one title defense before losing his belt in October to Adrien Hernandez via sixth round kayo. Has rebounded with two wins against overmatched fall guys but at age 30, Porpramook will have a hard time getting his title back.
Will rise in 2012: Felix Alvarado –
A still-maturing prospect, it will probably be another two years before Alvarado becomes a contender and unleashed upon championship-caliber foes. He and twin brother Rene (an unbeaten junior bantamweight) are two of Nicaragua's best prospects, displaying a great mix of power, speed and reflexes. Alvarado was a solid amateur, boxing at the 2009 World Championships in Milan but never won a prestigious tourney. Felix Alvarado does everything well, mixing in good body work when focused but as with most young boxers, relies on physical gifts more than setting up stoppages with ring intellect. At 22, Alvarado is averaging a near-perfect seven bouts a year, stopping 10 of 13 opponents and elevating his level of opposition nicely. Won national title in his last outing against Eliecer Quezada, his toughest foe to date, showing the ability to go 10 rounds in a fight where Alvarado did not have everything his way. Takes off rounds and lacks consistency, allowing foes to win a stanza while he looks for one big punch and does not put in enough work to stop higher caliber foes yet. Jose Alfredo Rodriguez is the best choice but he could face Roman Gonzalez late this year and has not progressed enough for such a large leap in class.
Grade - B- :
Would have been a solid "B" or even an "A" if Alvarado had fought more than twice last year since one win was a quick stoppage of two-time title challenger Nerys Espinoza. Now rated in top 15 of two sanctioning bodies and making good strides towards a better 2013.
Champion who will stay: Pongsaklek Wonjongkam-
34-year-old is already a Hall-of-Famer, in my opinion, and is not slowing down, winning seven fights in 2011. Only two of those foes were world-class but the Thai widely outpointed Edgar Sosa and Takuya Kogawa in his title defenses. The WBC has a good roster of contenders but other than one close decision loss in Japan, Wonjongkam has been repelling those types of challengers for over a decade. Wonjongkam has 573 professional rounds of experience to fall back upon and, importantly, has become such a national hero that he no longer needs to fight overseas to earn good money.
Grade - F- :
Worst grade possible as I did not see the total collapse of Wonjongkam coming; suffering two losses, the potential Hall-of-Famer retired in 2012. Went 2-4 last year but two stoppage losses against opposition Wonjongkam would have dominated even at the end of his prime convinced the Thai legend to call it a career.
Champion who will go: Brian Viloria –
No fighter confounds me more than Viloria! This goes back to his amateur days when I chose Viloria to win the Val Baker trophy (awarded to best boxer in the Olympics) only for him to lose before the medal rounds. Just when I write him off, Viloria scores an empathic victory and when I jump back on the bandwagon, he suffers an implausible defeat. I can't figure out when Viloria will be up or down but given his track record, Viloria is due for at least one down fight in 2012. I also chose Viloria because he has the name recognition to attract a big TV fight which naturally calls for an elite foe and has the ability to move up in weight for such a fight. Either way, there is a good chance Viloria does not hold this belt by the end of the year. However, now that I chose Viloria to lose, he will probably knock out every opponent put in front of him.
Grade - F:
Yep, Viloria continues to baffle me and, yes, Viloria did knock out both his opponents in 2012 as well. There were moments against Omar Nino and Hernan Marquez where Viloria was hurt but unlike the past, Viloria rode out those lapses and regained momentum to retain his title.
Will rise in 2012: Ryo Miyazaki –
Powerfully built youngster looks like a pure slugger but he has good legs that enable him to cut off the ring and force the fight. 23-year-old had a great 2010 but regressed in terms of opposition last year. Turned pro at age 18 and in five years as a pro, has shown himself ready to challenge the best, winning the prestigious Japanese and OPBF titles. As of December rankings, was not rated by any of the alphabet bandits, currently 16-0-3 (10), which surprises me, given his status as OPBF champion. Defeated solid southpaw Munetsugu Kayo to win the Japanese title, keeping the shifty Munetsugu in front of him to shoot straight rights down the middle. Needed two trips to the scale to make weight two fights ago but said it was a mistake on his part and it would not be an issue in 2012. Still relies on right hand too much but sparring with multifaceted stablemate Kazuto Ioka will help bring that left hand out. Milan Melindo is probably the best choice but I used him last year and don't like to repeat myself.
Grade – A+:
At least I got something right in this weight class, with Miyazaki winning the vacant WBA title besting Pornsawan Porpramook via tight split decision. It was the type of hard fought victory that matures fighters and should help Miyazaki given this difficult weight class to maintain a title.
Champion who will stay: Omar Narvaez –
I was burned by Narvaez once, reluctantly picking him as the "champ who will go" back in 2007. I have ridden Narvaez in subsequent years, where the Argentine proved himself nearly unbeatable at 115 pounds. Narvaez did suffer an embarrassing loss against Nonito Donaire at 118 pounds in a bad American TV debut where Narvaez only showed an impressive defensive side. This Argentine stylist continues to be underrated; a member of the first class of 2000 Olympians to win a professional world title, Narvaez has only lost once as a pro while racking up 19 title defenses. Strong but inexperienced Mexican Daniel Rosas is the mandatory challenger and will probably need to beat Narvaez in Argentina. At age 36, Narvaez shows little signs of wear and tear. Excellent in every aspect of the game and inching his way into territory held by the likes Nicolino Locche, Pascual Perez, and the legendary Carlos Monzon in Argentina.
Grade – A- :
Narvaez did lose once in 2012 but that was one weight class higher against a top five pound-for-pounder in Nonito Donaire. I still gave myself an "A" because Narvaez still managed three title defenses last year and had some positive moments defensively against Donaire. Overall, a disappointing year for Narvaez, I am sure, but at 115 pounds, the man is still near unbeatable.
Champion who will go: Rodrigo Guerrero -
Surprisingly won the IBF title in a cut-shortened six rounds, defeating betting favorite Raul Martinez in an ugly clash. A third round knockdown sealed the win for Guerrero but many think he would have faded in the championship rounds as he did in a previous loss to Martinez. Guerrero also lost a wide decision to Vic Darchinyan but proves with every fight that he possesses a world-class chin. Streaking Juan Rosas, whom Guerrero defeated via split decision, is the number one challenger and a 50/50 proposition to take the title when they fight. A rematch with Martinez could also be in the cards and in any sequence, those two are too tough a schedule for the good-but-limited Guerrero to survive.
Grade – A :
Only took two months for Guerrero to lose his title via exciting unanimous decision to Juan Sanchez but he is scheduled to fight Sanchez again in three weeks. Guerrero showed fighting spirit at the end of last year, traveling to Canada and knocking out Sebastien Gauthier to get that rematch, so I am not writing of another title in the 24-year-old's future.
Will rise in 2012: Ryo Akaho –
Japanese speedster barely beats out Mexican Daniel Rosas given his slight edge in overall maturity and level of opposition. Akaho is older (25 to 22) and has more fights (19 to 13) than Rosas and inside the ring, has the confidence to throw a wider array of punches in combination. Both men go to the body well but Akaho's use of uppercuts is superior and his finishing instincts more pronounced. Akaho is down to averaging two bouts a year but that should not hold him back given he is the OPBF champion and rated in the top 10 by the WBA and WBC. Inside the ring, is a fireball when coming forward but can be pushed backward noticeably, losing volume and intensity on punches. Knocked down undefeated Australian Fred Mundraby down with his first punch, four times in total, and stopped his last four opponents. Still too much of a brawler, with intense body work, Akaho needs to hone his defense to become fully rounded and withstand physically strong foes. Akaho is a popular and charismatic boxer, which will help his promoter attract a world champion to Tokyo.
Grade – D :
Can't bring myself to grade Akaho with an "F" since he won two fights and got a title shot last year. The bad news is that Akaho was outboxed in a title bid by solid countryman Yota Sato, though I have a feeling the setback will make Akaho better and help him become a titlist in the future.
Champion who will stay: Shinsuke Yamanaka –
Yes, I am playing it safe, choosing a champion who will not face another champion this year. Abner Mares and Anselmo Moreno are likely to face off in a 50/50 matchup late in 2012 and no matter what, they will be pitted against quality opponents to continue cashing checks from television (by the way, thanks so much for featuring bantamweights, Showtime!). There is a chance Yamanaka faces tough Tomoki Kameda (a WBA "regular" champion in line to face Anselmo Moreno) but number one and two-rated challengers James McDonnell and Malcolm Tunacao, respectively, are beatable. Yamanaka is coming into his own, knocking out his last nine foes and repelling undefeated Ryosuke Iwasa in one of the best fights Japan saw last year. A big 5'7½" southpaw with slicing power, fighting at home, he will be tough to unseat and is a task avoided by established champs like Mares and Moreno. It makes Yamanaka a solid and safe pick.
Grade – A :
Not so safe a pick after all, Yamanaka had to repel difficult title challenges by Vic Darchinyan and Tomas Rojas in 2012. Yet, Yamanaka had a relatively easy time of it, stopping Rojas in the seventh round and bested Darchinyan by at least four rounds on every scorecard. Like many Asian boxers, is quietly building an impressive résumé, one which would garner Showtime or HBO air time if based in America.
Champion who will go: Jorge Arce –
I have many reasons for this choice with Arce's popularity playing a large factor. The Mexican's appeal allows Arce to move from division to division (he held the WBO bantamweight and junior featherweight titles last year) to face other good boxers for world titles. So, even if Arce wins his fights, there is a possibility the Mexican leaves this division to do so. Another reason is age; Arce is a battle-worn 32 with enough scar tissue to make Freddy Krueger look away in horror. Will Arce age overnight or lose a fight to an inferior, keep busy-foe on cuts? Either is a real possibility and Arce is looking for big-money fights against good foes in a deep division. All those factors make it unlikely that Arce goes an entire calendar year without a loss. Arce is one of my favorite fighters and I will be rooting against this pick but this is the most logical pick.
Grade – A :
Hated to make this choice, but knowing a fight with Nonito Donaire was a real possibility in 2012, it had to be done. I really hope Arce sticks to his retirement decision; no one in the last 10 years has earned it more.
Will rise in 2012: Leo Santa Cruz –
California-based Mexican (arrived at an early age, graduating from an American high school) comes from a fighting family. His brother, Jose Santa Cruz, challenged for a lightweight belt and gets world-class attention by trainer Roberto Garcia. The notorious gymrat showed himself ready last year by defeating quality veterans Jose Lopez and Everthh Briceno, made more impressive by stopping both. Santa Cruz is on an eight-fight kayo streak. Stopped fellow prospect Stephane Jamoye in Mexico, Cruz's second fight outside America, with a vicious body shot to begin the year with a bang. Intelligent bodywork sets Cruz apart from other prospects, his punches looping behind elbows and plowing into livers with frightening pace and consistency. Cruz has long arms, a 70-inch reach on a 5'7" frame, that bend or extend to land punches flush. Set a fast and hard pace in 11th round stoppage of Briceno, so stamina is not an issue for this developing volume puncher. Promoted by Golden Boy and managed by Cameron Dunkin, I am surprised Cruz has not gotten TV bouts (one appearance on Telefutura) as he seems ready for exposure to a national audience.
Grade – A+:
In 2012 Cruz won a world title, made three exciting title defenses and starred in boxing's return to a national TV audience on CBS…yeah, I think this pick deserves an A+!
Champion who will stay: Toshiaki Nishioka -
The 35-year-old champion has won 16 consecutive bouts, 10 via stoppage, employing a slick, speedster style with unpredictable movement that adds to his stinging power. Finally showed off his skills to American audiences, beating Rafael Marquez comfortably in Las Vegas last year. Has solid but beatable South African Simpiwe Vetyeka as his mandatory and is likely to only fight twice in 2012. There are some quality Japanese challengers but none complete enough to unseat the champ. What makes Nishioka special are nimble feet, disguising somewhat predictable punching patterns which send him darting in every direction at the blink of an eye. Did not gain the nickname of "Speed King" for nothing and his attacking patterns are never repeated at the same angle. Nishioka has proven himself a solid champion and despite his age, improves with every outing, partly because of his mental strength. In fact, Nishioka has not lost since 2004 and taking his entire career into account, he should not be entirely discounted from P4P consideration.
Grade – F :
Given my admiration for Nishioka, this pick hurts most and there is little consolation that he lost to the "Fighter of the Year" and a pound-for-pound entrant in Nonito Donaire. I believed Nishioka could beat Donaire, but he could not handle the physicality of Donaire falling in the ninth round of a strategic bout. If Nishioka had fought anyone but Donaire I believe he would still be a world champion.
Champion who will go: Rico Ramos –
I appreciate a young champion like Ramos striving to excel and face the best on his way to a title shot. However, Ramos might have arrived a bit early, struggling in portions of his fights against Alejandro Valdez and champion Akifumi Shimoda. Yes, Ramos ultimately won both bouts but also showed exploitable flaws that were not corrected in following bouts. Now, Ramos has to repel the challenge of Cuban Olympic great Guillermo Rigondeaux, who has the type of boxing mind and skills to lock up the offense of a fledgling champion like Ramos. If Ramos gets by that challenge, he is sure to get at least one other quality opponent, given his regular appearances on Showtime and HBO. That is a lot to ask of a still developing 24-year-old, I happen to think it might be too much.
Grade – A :
A pretty easy pick given Ramos's opponent and concurrent decline in form. Give Ramos credit for not taking easy road back after loss to Rigondeaux, handing young prospect Efrain Esquivias his first loss and fighting undefeated young gun Ronny Rios next week on Showtime.
Will rise in 2012: Macbute Sinyabi –
I am taking a chance with this chinny puncher who reminds of Diego Corrales, delivering exciting fights that end with an unconscious boxer one way or the other. South African is 18-1, all wins and lone loss via kayo, a promoter's dream, given the belief Sinyabi has in his punching power and rush to take on bigger challenges. Given the talent, both in South Africa and internationally, a defensively flawed Sinyabi has to be matched carefully but has shown enough to merit his top 15 ranking in the IBF and WBO. Lanky puncher has been on the canvas in fights he has won against average foes but become a fan favorite for roaring back to score stoppages. Scores stoppages using either hand, a good sense of space combining with solid footwork to afford optimum punching distance. Sinyabi scored stoppages in the seventh and 10th rounds but stamina issues are still a minor concern. Like many South African prospects, does not fight much, making no more than three ring appearances a year. Is in the capable hands of accomplished South African trainer Nick Durandt, who is addressing defensive flaws and overaggression. The term "puncher's chance" is perfectly suited to "Macman" Sinyabi. Also considered were better overall boxers like Scott Quigg, Yenifel Vicente and Jhonatan Romero (who has a "ShoBox" win over Chris Avalos) and a Tomoki Kameda I chose last year.
Grade – F:
Maybe a harsh grade but a stoppage loss to ill-faded Thangthong Kiattaweesuk (who died in a motorcycle accident last year) at home in a title eliminator leaves me little room for argument. Sinyabi was winning the fight before running into a left hook and is showing some mental strength rebounding with two good wins. In the final analysis, Sinyabi's chin is always going to be a question in the future.
In part two, I review picks from featherweight to junior middleweight…
Please visit our Facebook fan page at www.facebook.com/MaxBoxing, where you can discuss our content with Maxboxing readers as well as chime in via our fully interactive article comments sections.