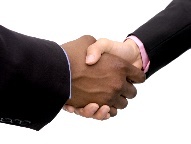 --


With much fanfare - and to the disappointment of many boxing fans - it was announced last week that the reigning light heavyweight champion Adonis Stevenson would be facing Andrzej Fonfara on May 24th in Montreal, Quebec, Canada as part of a deal struck with Showtime (which could eventually lead to a bout against Bernard Hopkins). Simply put, this means a fall bout between Stevenson and WBO beltholder Sergey Kovalev on HBO (which had been laying out this match-up for the past few fights) is now taken off the board.
But Kathy Duva, CEO of Main Events, which represents the hard-hitting Russian, believes they have a binding commitment from Stevenson and his side.

She told Maxboxing earlier this week, "We informed them that we made a deal with Yvon Michel (the president of GYM, which handles Stevenson) and Yvon has actually confirmed this in tweets and in stories that he made a deal with Main Events. We agreed on the [financial] split and in that exchange of emails, I referenced the amount of money that we would accept from HBO and [Michel] agreed. And it say specifically, 'We'll accept a figure between such-and-such from HBO and we'll work together to maximize and get the highest number we can within this range,' and he agreed to it.
"Then I confirmed to him that my fighter is in because at the end, it says of course, we have to talk to our fighters and he confirmed he was in too. His side was in too. We have a deal and I've got that amount of money from HBO. We have a fight in September as far as I'm concerned."
Uh, hold on…so Stevenson-Kovalev is on for September?
"We're certainly taking that position," said Duva, who graduated from the Seton Hall University School of Law. OK, but just how binding is an exchange of emails? "Look, I'm not going to get into our legal arguments at this point. Our position simply is: we made an agreement with each other on how to split the revenue and how much money we would take. I can come up with that money; I have it from HBO. So let's have a fight. I'm not so foolish that - as my husband [the late Dan Duva] used to say and he quotes Teddy Brener, 'Fighters fight. Contracts don't fight' - but they've got some problems and there are some other issues that relate to Adonis' new management that we are also going to pursue."
Duva is referring to the reclusive yet increasingly ubiquitous Al Haymon.

"You can't just come in and screw up an event like this and then say, 'Well, if you want to have it, you gotta do it somewhere else.' We already agreed we were having this fight on HBO. We agreed to all the material terms," explained Duva, who added, "We are reserving all of our options at this point. We have let them know that we are taking the position that Yvon committed himself and Adonis to a deal and we are taking the position that HBO has agreed that they will give us the amount of money everyone agreed to to put that fight on and we can put that fight on."

Michel, a highly successful promoter based out of Montreal, doesn't dispute much of what Duva states except for one key point - the blessing of his fighter.

"Look, what we have agreed with Kathy was an understanding, an agreement on what was going to be the revenue split between them and us for a Kovalev-Stevenson fight and from there, we had to go to HBO and make our separate deals," Michel explained to Maxboxing on Tuesday evening. "The deal that was including the license fee for the Kovalev fight, the license fee for the Fonfara fight on our part and HBO was requiring, attached to it an option on a rematch at their discretion, another fight after that and a 'first and last.' So even if she said there was nothing else attached – it's not true.

"On our side, I made an agreement with her, then I had to make an agreement with HBO and I just told you what were the requirements and my fighter never agreed," pointed out Michel, continuing, "I believed then that it was a good deal and I said to Kathy and HBO that I believed I was going to be able to get that approved by Stevenson. But that was something that I was never able to do."

After speaking to Stevenson's agent at the time, Michel said he was given this message: "Look, Adonis believes that he should be paid more than that. The license fee should be bigger and his comparison was what HBO had paid [for Andre] Ward-[Edwin] Rodriguez or [Julio Cesar] Chavez Jr. and so, whatever I was trying to convince them, they were turning it down. So at no point, never was it ever accepted. I'm not talking about the split that we had agreed upon with Main Events on the deal that was required by HBO to go forward. At no point Adonis agreed upon it. He asked me every time to try to go again and ask for more. It's not like he said yes and backed out because if he would have said yes and moved forward and then changed his mind, I would not have agreed with it -- but it's not the case."

Boxing insiders tell Maxboxing that if a fighter never agrees to a certain fight, a deal can't truly be considered final or valid. One says, "No court of law is going to ever say a fighter has to fight another one. Now they can strip titles or force sanctioning bodies to do that but they're not going to tell one boxer that they have to face another one."

Michel continues by recalling, "At one point, I spoke to Stevenson himself and said, 'Look, this is the best I can get for you. So what do you want me to do?' He said, 'OK, let me think about that and I will call you back.' After four days, I get a call from Al Haymon who said that, 'From now on, [Haymon] was the manager of Adonis Stevenson.'"

And that's when things got interesting and Kovalev-Stevenson started unraveling.

"So previously, anytime [Stevenson] had said no, it was always just us involved. When Al got involved, I met with him and he said, 'What do you want to do?' I said, 'I like that proposal. Maybe we can just make a couple minor changes that will be agreeable to everybody.' He said, 'OK, I would like to keep Adonis on HBO,'" said Michel, whose name at HBO right now might just be "Mud."

But he pleads, "Somebody from HBO and then Main Events said we had reneged on a deal and tried to negotiate - that was not the case. It was a continued negotiation and to prove that, we've got an email at the end of February from HBO that said, 'This is what we propose to you. You have till March 11th to get Adonis Stevenson to agree. It specified both 'you and Adonis.' So after my meeting with Haymon, I went to HBO and I sat down with them saying, 'Look, it's not going to take that much to go forward with the agreements.' So I made the request to get a little bit more money. They turned it down. I made a second attempt and they turned it down again.

"So I reported to Al and said, 'Well, they don't want to move.' I made a third attempt and it was on the third attempt where the request was very, very slim in terms of the overall deal and they turned it down. That's why March 11th went through and so, no longer was the deal on the table. We got the Showtime deal and the difference between the offer from Showtime for the Fonfara fight compared to the HBO offer for the fight was much more than what we had requested to HBO to come to an agreement for the overall deal. This is exactly how it went."

Sources have validated Michel's claims. Showtime is paying significantly more to Stevenson for the Fonfara fight. Also bothersome to HBO was there was no commitment from this side to face Kovalev (who scored a stoppage of Cedric Agnew last weekend) next.

"They didn't believe someone else was going to be interested to bid on it," said Michel. "They thought they were alone there."

There are always three sides to a story. In this case, it's Duva's side, Michel's side and, well…the truth. When a member of the boxing industry who has negotiated many big fights was asked about the validity of Main Events' position, he answered, "I don't know if the fighter signed off on the fight. I don't know if the manager of the fighter signed off on the fight. Generally, an email doesn't include all the terms. So like an email like that says, 'OK, I gotta take two-point-something million' - that's not a contract. Because OK, what date, what time and what place and venue? How detailed is the email?

"The likelihood is that unless that email is a deal-point memo, it would be tough to enforce it; I would think."

KRUSHER

Not all is lost regarding Kovalev. It was announced that his bout with Agnew brought just over a million viewers on HBO. That's pretty solid considering Agnew was listed as high as a 38-1 underdog; it was attached to an awful co-feature (the horrid contest between Thomas Dulorme and Karim Mayfield) and it was going up against an NCAA tournament game that went into overtime.

His overall growth in the Nielsens is on par with Gennady Golovkin's ascension on HBO. Some random thoughts on Kovalev:

- In lieu of the Stevenson fight, Kovalev and Main Events should go on the Golovkin plan. In other words, fight early and often in 2014 just like "GGG" did in 2013: be as active and as consistent as possible, something I'm told both HBO and Main Events are on board with. It wouldn't be out of the realm of possibility that Kovalev take a fight overseas as HBO has a finite number of dates.

- Hindsight is 20/20 as they say but the time for HBO to lock in Kovalev-Stevenson was after Stevenson stopped Tavoris Cloud back in September and was headed toward his late November match-up against Tony Bellew. HBO wound up doing a doubleheader featuring Kovalev and Stevenson on November 30th but did not lock this fight in for the spring of 2014. A trapdoor was there for Stevenson to escape through. Eventually, he used it.

- Michel referenced the rather exorbitant deal that HBO/Ken Hershman gave their favorite son, Ward last year for his bout against Rodriguez. The deal was said to be right around $3 million and also guaranteed Rodriguez a return bout on HBO (because, hey, getting a million bucks to lose every round to Ward wasn't enough). That deal didn't go unnoticed by those in the business and, yes, it's basically biting HBO in the backside now.

Not for nothing, who got that deal for Rodriguez? Yeah, Mr. Haymon (tell me, with good conscience, that you wouldn't want that guy representing you as he went to the offices of HBO and Showtime).

- And by the way, can HBO get out of the business of giving guaranteed return dates to B-sides? Hey, getting paid an exorbitant amount of money and the opportunity to face a marquee names should be all the impetus you need. You fight well enough, the market will dictate that you make a return to the network (well, at least theoretically).

- I've said in the past that Kathy Duva was the ballsiest broad in the business (and I say that with the utmost respect) but why is she the only one stepping up to the plate and saying anything or speaking out on their side? Why hasn't anyone from HBO said a word publicly on its own behalf? Yeah, I understand there is a certain corporate culture in place but you would think that in a situation like this, someone would step up and show some leadership and accountability.

TNR

Here's this week's edition of "The Next Round" with Gabe Montoya and Yours Truly:

http://www.blogtalkradio.com/leaveitintheringradio/2014/04/01/maxboxing-live-the-next-round-episode-474

To download the iTunes app, please visit:

https://itunes.apple.com/us/app/liitrboxing/id630089339

FRIDAY FLURRIES

It looks like the mercurial James Kirkland will not be on the May 24th HBO telecast for whatever reason. Heavyweights Bryant Jennings and Mike Perez are locked in for that show...The June 14th fight between Ruslan Provodnikov and Chris Algieri (which is not yet finalized) could land at the Nassau Coliseum, which, I'm sure, pleases Mike Bossy and Bryan Trottier...And yes, the HBO co-feature that evening could wind up being Demetrius Andrade defending his 154-pound title versus Brian Rose...The NBC Sports Network card tonight starts at 10 p.m., ET, and features the return of Curtis Stevens and a heavyweight main event between Steve Cunningham and Amir Mansour...So are my Padres already out of the pennant race?...The countdown is now on for HBO's "Game of Thrones"…I can be reached at k9kim@yahoo.com and I tweet at www.twitter.com/stevemaxboxing. We also have a Facebook fan page at www.facebook.com/MaxBoxing, where you can discuss our content with Maxboxing readers as well as chime in via our fully interactive article comments sections.