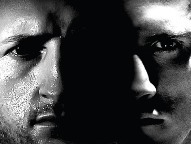 -

By Gabriel Montoya and Coyote Duran

This week's biggest debates have centered on the "domestic" rematch between Carl "The Cobra" Froch and George "Saint George" Groves. Their November 2013 fight for Froch's WBA and IBF super middleweight titles ended in controversy when referee (and I use that term loosely) Howard Foster stopped the action in Froch's favor in the ninth frame despite Groves having not hit the deck even once. With 80,000 boxing fans tentatively viewing live, this looks to be the biggest event of the year. The first fight was a seesaw battle with Groves dominating early and suddenly, seemingly, falling apart late. Will history repeat itself? Will Groves learn from his mistakes? Will the fight live up to the hype? These are some of the questions bandied about the newsroom.
While prognostication is made too much of these days, predicting a winner can be very satisfying when you are right and a bit embarrassing when dead wrong. But there is nothing better than not knowing who is going to win and debating it with an informed colleague or friend. Great fights do that for us.

Now, great minds think alike. Boxing writers? Not so much. We disagree all the time, mainly about who is going to win and why, which is perfect for the return of "Head-to-Head" our writer vs. writer column pitting two of our staff, each picking a winner, against each other.
Gabriel Montoya:
I like Groves in this fight. Since his early pro days, he's been somewhat overlooked, that is until the James DeGale fight. I was fairly alone in picking Groves to win by decision as I recall. Most picked DeGale for his athleticism and speed. I picked against him because those things can be negated by sound fundamentals, which Groves possesses. Though not a range finder, his straight jab is a weapon used to control his opponent. Good balance, footwork and a right hand that hits well enough to be dangerous (as Froch found out in round one) are also hallmarks of Groves' game.
Coyote Duran: Good points all around regarding Groves. Mind you, Groves also beat DeGale by the scantest of margins, ultimately netting a majority decision win. Frankly, I thought Groves' more telling win prior to facing Froch in their first match was the victory over Glen Johnson. Sure, Johnson is well past his prime but with Groves' relative inexperience at the time, I saw a pretty level field on which Groves pulled the perfect coup. I see Groves resetting and committing to the same game plan he had six months ago when it comes to this rematch, which may give him an early edge. But not unlike Floyd Mayweather's self-rebooting when it came to facing Jose Luis Castillo a second time, the wily "Cobra" will put his years of experience to use and lure in a would-be mongoose with patience before the less-than-genteel mauling, volume and countering begin.
Montoya:
OK, I'll give you that Froch is the veteran champion with the better inside and roughhouse game. Groves is a neophyte in that department but I'm guessing the kid is a quick study. The game plan of boxing and punching worked the first time. This time, Groves needs to just do a little less moving, not get tied up or in range for dirty sneak attacks and just box, box, box and he will dominate (again).
Coyote: Therein lies the obvious notion of Groves pacing himself. It makes perfect sense and he can't let Froch get into his head or lose his head entirely in the moment. Groves obviously has to remember that science nearly beat Froch before in their last bout and it certainly beat Froch when Andre Ward laid out his plan in 2011. However, Froch isn't just careless at times; he simply couldn't care less about technical tangibles. And if I were Groves, I would move a little more if my pacing is solid and deliberate. If not, Froch's stamina will take the wheel and brute force will follow.
Montoya:
Now, look, I'm 41. I know an old guy when I see one and Froch is looking old to me. He looked flat as hell versus Andre Ward. He was a monster versus Lucian Bute but how spent of a bullet was Bute, really? Froch is a guy on the decline. For more than the first half of the first Groves fight, he looked slow, underwater and a bit confused. Granted, Froch is a badass (or "red ass" as Steve Kim calls him) but toughness and guile only go so far.
Coyote: There's no question that Froch is mildly past it. And I have two years on you - but Froch might see age the way I do. As an artist, I see my grey hairs as a bit of highlighting, something I would do with a couple of Prismacolor watercolor pencils. As a fighter, Froch likely wears his age like a badge of honor or a cheat code (do those still exist? Damn, I am old…) for a pesky video game. With that age comes a calculating cunning on a Professor Zoom level (Flash's "Rogues Gallery" represent!). Froch was cocky in November. He and trainer Rob McCracken know what to expect now and whether Froch baits Groves in or beats him to the punch, Groves' resolve will be ultimately shaken when he finds himself comparatively ineffective when found predictable.
Montoya's Prediction:
Groves doesn't bounce around as much early on, picking his angles and punches wisely and making Froch follow him around the ring. Froch won't go quietly and a fight will break out in the middle of the bout. But Groves will get the better of it and put Froch down en route to a clear-cut decision win. Froch won't like it.
Coyote's Prediction: Carl Froch is pissed as all get-out and George Groves insists his left hook is going to wipe his opponent out in three rounds. Whether the latter statement is sincere or put in place to have Froch change his own strategy on fight week, the super middleweight titlist is coming for blood. There's genuine enmity here. Froch accepted the win in the first fight but deep down, fighters like him have egos that can't deal with seemingly tainted losses. They want closure and a reason to show the world they could have finished things their way if given the chance. At the point of Foster's stoppage (and I'm with the majority when I say the trigger was pulled with an itchy finger), Froch (whose stamina served him well despite Groves having the upper hand) was breaking Groves down. It would have happened but both men were robbed of a definitive ending one way or the other. To be ridiculously wordy and superfluously analytical, consider these fighters' nicknames. Groves goes by "Saint George." Now I'm no religious scholar by any means (and, Howlers, please correct me if I'm wrong here) but it seems one has to bail the mortal coil to ultimately achieve sainthood. Froch's moniker is "The Cobra." Typically, this species is built to kill. Groves gets carted off for antivenin in nine.
Please visit our Facebook fan page at
www.facebook.com/MaxBoxing
, where you can discuss our content with Maxboxing readers as well as chime in via our fully interactive article comments sections.