Haye vs. Chisora: Epic Build-Up, EPIX Throwdown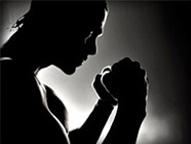 David Haye


Usually in boxing, a promotion or fight has the potential to turn into a train wreck. The David Haye-Dereck Chisora fight started as a train wreck. Five months ago, Haye and Chisora were afterthoughts in each other's minds and did little to register in the boxing public's consciousness. David Haye claimed he retired after an embarrassing performance against Wladimir Klitschko. Dereck Chisora was soundly beaten by Vitali Klitschko after he slapped Vitali's face during a pre-fight press conference and later spat water in brother Wladimir's face. The idea of matching Chisora or Haye against anyone made little sense financially or aesthetically. How quickly things change. In the time it took Haye and Chisora to engage in a frenetic, post-fight press conference brawl, a storyline was built to support an event masquerading as a boxing match. Voila, an EPIX fight was created.

Only two things could get David Haye and Dereck Chisora's egos to share the same ring, a lot of money or an intense dislike for another. Luckily, for them and maybe us, both are found in abundance in tomorrow's fight, thanks to the controversy this fight has generated. Predicting an outcome is tricky because of the intangibles such as Haye's 12-month ring absence or Chisora's well-chronicled penchant for mayhem, lack of focus and poor training habits. That only accounts for the duo's mindset before the fight; once they get in the ring, all bets are off and boxing's deserved reputation for hosting the theater of the unexpected and absurd could rear its ugly head…again. At least since the retirement of Mike Tyson, rarely has the potential for a sporting disaster been so calculably imminent. Cross your fingers, boxing fans.


Neither drama nor uncertainty has stopped the promotion from selling, whether at the live gate or with television networks in 60 countries snapping up the event. Over 30,000 tickets had sold by Thursday and a healthy walk-up crowd is expected at the Upton Park Soccer Stadium. Promoter Frank Warren enthused, "I can't think of such a fast-selling fight involving so much publicity since we bought Mike Tyson back over 10 years ago." Haye and Chisora remain defiantly unapologetic about their infamous brawl (four million YouTube hits and counting) that is the genesis of this fight. Chisora only takes one comment back, "I regret saying I would shoot David." How gentlemanly. Haye is never noncommittal, "I don't regret anything. I was defending myself like anyone else would." Many people, including the governing boxing authority, the British Boxing Board of Control, continue to oppose the fight, forcing Warren to hire out the Luxembourg Boxing Federation to sanction the bout and fighters.
At Wednesday's joint news conference, Haye and Chisora were allowed to beat on each other verbally before the fists fly tomorrow. Bellowing at each other through a farcical, metal fence that allowed their diatribes to flow unfiltered, if nothing else, was a nice visual prop to keep the rivals separated and newspaper photographers happy. Haye's comments quickly devolved down the personal route, "[Chisora]'s not a nice man. He's a horrible, spiteful man and a bully," said Haye. "So it's left to me to punish him. Dereck's getting knocked out quick. The harder he comes, the quicker he gets kayoed." A bemused and cocksure Chisora calmly took it in, then launched into a rant camouflaged as a reply. "I'm going to be crazy, mental. [Haye]'s got speed for one round; after I dance with him, he's not going to have any speed. He's getting knocked out." Then Chisora ventured a guess at which round Haye would fall. "He says he's going to knock me out in round two but he's going to go down in round seven. This fight is about me knocking this fool out because I don't like him."



The perception of David Haye and Dereck Chisora can differ depending on what side of the Atlantic you live on. In America, "The Hayemaker" is viewed as an excuse maker, putting forth weak performances against Wladimir Klitschko and Nicolay Valuev after talking an inordinately big game that he did not back up with his fists. In England, Haye is the crowd favorite, afforded respect for amateur accomplishments and winning world titles in two weight classes. Despite Haye throwing the first punch at their brawl, it is Chisora who enters as the villain in English eyes and jeered most at public functions. Chisora is valued more in the USA, where exciting and respectable losses to Vitali Klitschko and Robert Helenius found an appreciative audience and press support. For some reason, Chisora's slapping and spitting antics against the Klitschkos were not critiqued as harshly by the American media and fan base.





Chisora does not appear rattled by Haye's antics. Haye missed- or most believe skipped- a scheduled press conference, explaining his absence via Twitter, "Just woke up! Apparently, I slept through a press media call! Hope I didn't miss out on anything interesting coming out of Del Boy's mouth." He did. Chisora said of Haye's no-show, "David Haye is a drama queen but the show must go on." Questioningly asking and answering his own queries, "Is [Haye] a real proper boxer who gets in the ring like a true champion like he says he's the champion? No, I don't think so. He's into mind games but I don't play along with all the things he says. I'm excited about the fight. I'll be the craziest I've been so I can't wait to face the best 'Hayemaker.'" Considering Chisora has slapped, spit and bitten opponents his, "craziest" remark is a scary specter indeed.





Neither boxer is leaving room for excuses when it comes to pre-fight preparations. Chisora is in his physical prime, at age 28, coming off two competitive fights against elite foes and is buoyed by the work put in at the gym. "Training camp is good, no injuries. Everything is going according to plan. You know, I think I've sparred about 150 rounds." The 31-year-old Haye, who has not fought in a year, is equally enthused with his readiness. "For the first time ever, I've been totally injury-free and able to do everything I've wanted to do in training." Their respective weights, 247 pounds for Chisora and Haye's 210, are indicators that both did not exaggerate the quality of their training camps. The poundage also plays to the duo's respective strengths of power versus speed.





The trainers, Don Charles (Chisora) and Adam Booth (Haye), are equally prepared and shared their thoughts at Wednesday's press conference. Charles addressed Haye's strengths and weaknesses, "Clearly, David's an exciting fighter. He's a bit chinny but when he does go down, he's shown he can get up to win. Obviously, I can't give too much away at this juncture but, having examined him in depth, I believe his weaknesses outweigh his strengths and there is plenty for us to exploit." Booth, whose self-assurance rivals Haye's, is confident but worries about one intangible. "I've used his hatred of Dereck as fuel for training to make him do more. He wants it more. But come fight night, he must fight an anonymous man and leave emotion out of it. One of the areas I expect [Chisora] has been working on is his hand speed. He will need to throw his shots quickly to catch David. I don't believe Dereck can stand outside and box David at long range." Neither foreshadowed as easy a fight as their fighters have publicly voiced.





Judging from video of the press conferences and some seasoned reporters' observations, it is David Haye who looks anxious. Sometimes visibly so, annoyed as Dereck Chisora plays his role of obnoxious challenger with relaxed ease. Even as the Haye camp won concessions before the opening bell (rejecting referee Mickey Vann and successfully lobbying to have the fight reduced from 12 to 10 rounds), both acts play in favor of the quicker Haye, who is less dependent on power and could fade late given his inactivity. The allowances did not seem to concern promoter Frank Warren, "I believe Dereck will be all over David from the word 'Go' and the fight will be over before time. Dereck will pressure him and give him the toughest fight ever. I really do think that Dereck Chisora will be the winner on the night." Not unexpected since Warren promotes Chisora and envisions a fight against Wladimir Klitschko should his boxer emerge with the victory.





The EPIX network airs the fight in America at 4:30 p.m. ET/1:30 p.m. PT, while the 24-hour boxing subscription channel BoxNation won the rights in England and are reportedly pleased with the subscription membership surge it afforded them. EPIX will stream the fight live at EpixHD.com as part of a trial offer and New Yorkers can see the fight live on the Times Square JumboTron. One thing will make all but one person happy, a clear knockout winner- for a different reason than you might assume. The one thing this dysfunctional duo agreed on was that if either is knocked out, the loser will donate £20,000 (approximately $31,000, American) to a charity. Chisora selected a London children's hospital while Haye chose a bone marrow charity for minorities. Perhaps this is the most bizarre and final irony that this event has put two hospitals in the position of rooting for the brutal concussion of an athlete.



Subscribe to feed