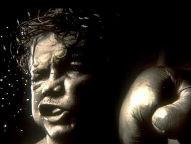 --


Power trumps everything in this game, from natural talent to scorecards. Game-changing power renders everything irrelevant. That was again brought to the fore on the Tim Bradley vs. Manny Pacquiao undercard when Randall Bailey, light years behind on the scorecards, came from nowhere to starch previously unbeaten Mike Jones for the vacant IBF welterweight title.
It got me thinking, so here's a list of some of the best punchers currently in boxing.
Wladimir Klitschko -
Though he possesses
slightly
less of a KO ratio than big brother Vitali (83% compared to 87%), I consider him to be more of a knockout puncher, whereas I consider Vitali to be more of a grinder who breaks down guys by bludgeoning them into submission. We all love a puncher and there is no bigger punching, active heavyweight than the younger of the brothers. For evidence of this, you only need to see his chopping, left hook knockout over defensively sound Eddie Chambers
(
http://www.youtube.com/watch?v=VoBcr-NMT7I). His right hand isn't too shabby either; just ask then-unbeaten American Olympian Calvin Brock
(
http://www.youtube.com/watch?v=nIKWa0pTxvo). Of course, he also has KOs over the likes of iron-chinned Samuel Peter, Tony Thompson and Chris Byrd as well as highlight reel finishes over Frans Botha, Derrick Jefferson and Ray Mercer. He owns power in either hand that can end a fight at any given time.
If the stars aligned…
Already taken out pretty much every viable heavyweight, so how about Marco Huck stepping up to heavyweight again? OK, it would almost certainly end badly for Huck but who else is currently viable? Perhaps in a couple of years, David Price or Seth Mitchell may be ready...
If the stars aligned…
Several interesting options. Devon Alexander and Victor Ortiz at welterweight. If the Argentinean duo of Lucas Matthysse and Marcos Maidana step up, that could be interesting as they are also both powerful. How about hard-charging Mike Alvarado?
Jhonny Gonzalez -
A two-division champion who's seamlessly brought his monstrous KO power up from bantamweight to featherweight. He's all gunslinger with his fights likely to end in a KO either way. Has been stopped three times, notably to Toshiaki Nishioka (in a wild shootout that saw both combatants on the canvas), in a taxing war of attrition with Israel Vazquez and against Gerry Penalosa (via a startling body shot).
Before his most recent win, a 12-round decision over the very useful former champion, Elio Rojas none of his previous 17 fights had gone past six rounds, dating back to 2007
. One of his better stoppage wins was against noted Japanese fighter Hozumi Hasegawa
(
http://www.youtube.com/watch?v=NyJoWF-BBxk&feature=related)
.
If the stars aligned -
We have it in September with Daniel Ponce de Leon. How about if the winner faces Orlando Salido another all-action, Mexican match-up? (likely not happening due to the current Top Rank/Golden Boy wranglings).
Alternatively, a move up to 130 to meet Juan Carlos Salgado in what would also be a
firefight would be acceptable.
Daniel Ponce de Leon -
Though he started out as a swarming, crude power puncher, Ponce de Leon's refined things somewhat. However, one thing remains the same: his debilitating power. Prior to winning a world title,
he dealt
Emmanuel Lucero
a brutal ending (
http://www.youtube.com/watch?v=gNGowTCDE-I).
And o
n the undercard of Shane Mosley-Fernando Vargas II, Ponce de Leon found this howitzer to leave
Sod Kokietgym
face down after having previously gone life and death with each other the previous year (
http://www.youtube.com/watch?v=hcnfNVisVFg)
. There's a reason why the Tarahumara tribe member gets spots on more celebrated fighters undercards. Ask
Antonio Escalante
(apologies for the poor quality) (
http://www.youtube.com/watch?v=923epp8bWLE).
If the stars aligned…
See above.
Nonito Donaire -
Though he has yet to prove his power at super bantamweight in the manner he did at flyweight through bantamweight, you only need to witness the trainwreck KOs over Vic Darchinyan
(
http://www.youtube.com/watch?v=VQLbi2duG5E) and Fernando Montiel (http://www.youtube.com/watch?v=bwjohgunz1A) to see his awesome power.
While "The Filipino Flash" has saved those savage knockouts for his biggest nights, he's also taken out guys like Hernan Marquez, Manuel Vargas, Wladimir Sidorenko and Raul Martinez when they couldn't handle his power.
If the stars aligned…
Jorge Arce. While Donaire would be a sizeable favourite, it would almost certainly be a fun fight and it's thought that the Top Rank brain trust has the fight in mind for this fall.
Roman Gonzalez -
Bears testament and dispels the myth that little guys don't hit hard
with an exemplary 32-0 record with 27 stoppages, leaving him with a very impressive 84% KO ratio
.
The heavy-handed badass has nice wins over the likes of
Eriberto Gejon (http://www.youtube.com/watch?v=D4q2FSLFmqM&feature=related) earlier in his career before winning the WBA strawweight crown against long-reigning Yutaka Niida. Though he didn't score a huge knockout, he did something nobody else had previously, in battering his assailant into a one-sided defeat. Gonzalez stopped Niida in four rounds, which ultimately lead the Japanese fighter to retire. More recently, in his American debut, he did to Ramon Hirales again what nobody else had achieved, walking him down and forcing the stoppage (http://www.youtube.com/watch?v=thXv48JHZhk).
If the stars aligned…
Beat the drums for showdowns with fellow gunslingers Giovani Segura and Hernan Marquez. As evidenced by Marquez's nickname, "Tyson," he doesn't take a backward step.
Just missing the cut…
Super middleweight contender Adonis Stevenson, his last nine fights have ended inside the distance and his eye-opening knockout over Jesus Gonzalez was his recent one, being particularly vicious (http://www.youtube.com/watch?v=j8Dj0fZsLkY)...Though a record of 18-0 (9) doesn't exactly suggest Jermell Charlo is a knockout artist, his two most recent fights against his best opposition (Chris Chatman and Denis Douglin) say otherwise. The young Texan may just be one to keep an eye on…Arguably at the tail end of his legendary career, Manny Pacquiao is still one of the most noted punchers in the game. Just look up his KOs over
David Diaz (
http://www.youtube.com/watch?v=S5s8hIFSOFI)
and Ricky Hatton (http://www.youtube.com/watch?v=xInP9Gi0xAA)
...Marcos Maidana exhibited his power earlier in his career in his native land and has shown American fans his power in fights with Victor Ortiz and Amir Khan…His countryman, Lucas Matthysse, has more than a touch of the caveman about him and carries fight-ending power, specifically this past weekend against teak-tough Mexican Humberto Soto…Unbeaten WBA super featherweight titlist Takashi Uchiyama has won all five of his world championship bouts inside the distance with his most recent one against Jorge Solis the most particularly interesting
(
http://www.youtube.com/watch?v=TwciMOVImu8)...F
lyweight Giovani Segura's reign of terror started after losing to Cesar Canchila on the Antonio Margarito vs. Miguel Cotto I undercard. When he returned, none of his 10 fights since saw the final bell…During this time, Segura made his way on to various pound for pound lists winning two world titles and stopping Ivan Calderon in his homeland before running into Brian Viloria late last year.