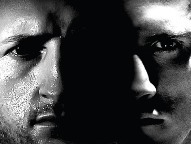 -


On May 31, a raucous Wembley Stadium in England will be rocking when the rematch between Carl Froch, 32-2 (23), and George Groves, 19-1 (15), lights up London. The iconic soccer stadium should be as heated and lively as the fight between the two United Kingdom brawlers. The first fight ended in a somewhat controversial fashion and Groves is out to prove the stoppage, deemed too quick by some, was just that. Froch will look to erase any "controversy" tag from their first fight and settle the score once and for all.
Longtime super middleweight titleholder Froch, as tough as they come in the sport, was looking to make the second defense of both his International Boxing Federation (IBF) and World Boxing Association (WBA) "super" world titles. While opponent Groves was undefeated at 19-0, he didn't have Froch's résumé and most thought the experience and aggression of the Nottingham, England born champion would be too much. Well, Groves came in and deposited Froch on the deck in the very first round and went on to give as good as he was getting - if not more - for much of the bout. However, entering the final third of the bout, Froch hurt groves in round nine and stopped him when referee Howard John Foster stepped in to save him from more punishment.

Groves immediately protested that he was fine. Some of the fans in the arena erupted in support of Groves and the controversy was on. And the somewhat abrupt and unsatisfying conclusion has certainly sparked excitement and ticket sales for the second outing between the two. At the initial presser to announce bout number two, Froch got physical with Groves and made no attempt to hide his anger and frustration toward his opponent. Groves, who seemed to take great delight in agitating the popular champion, seemed more than happy to get a second crack at Froch, who would more than likely prefer to be over in North America expanding his brand there before he retires from the sport.
Froch, who won his first world title back in 2008 when he defeated Jean Pascal over 12 rounds to capture the vacant World Boxing Council (WBC) super middleweight title, seemed more frustrated than anything at the outcome of the first bout and has vowed to leave no doubts about who wins in this one. He has beaten Jermain Taylor, Andre Dirrell, Mikkel Kessler, Arthur Abraham, Glen Johnson, Lucian Bute and Yusaf Mack in his 12-year, 34-bout career. Groves was largely unknown outside of his native England before bout number one. The only name that stood out on his résumé was that of veteran road warrior Johnson, whom he defeated in December of 2012.
However, Groves knows a win in the rematch sets up a huge rubbermatch with Froch or even bigger things over in North America. And Froch, who has made eight title defenses over two championship runs, wants to erase any doubts about who is the better fighter. In recent interviews, Froch admitted that Groves "got into my head before the first bout but it won't happen again." He also claimed he "would retire if it was to go wrong in the second bout but I'm not going to let that happen again."
Animosity has been rife since the two fighters first fought last November and the rematch has captured the public's imagination, resulting in a projected capacity of 80,000 for a fight being held at England's most famous soccer pitch. The first fight that really heated up after Froch clawed his way back into it after a shaky start, may once again not see the final bell if Groves has his way. "The judges won't be needed in this, not one bit," he said.
Please visit our Facebook fan page at www.facebook.com/MaxBoxing, where you can discuss our content with Maxboxing readers as well as chime in via our fully interactive article comments sections.