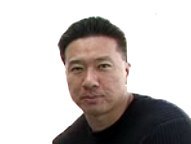 -


Well, I guess this is it for my run at Maxboxing. You may have heard a few things over the past week or so that I am leaving this website I helped found alongside the likes of Doug Fischer, Gary Randall and Tom Gerbasi in the spring of 2001. Yes, that is true.
But I certainly am not leaving the sport of boxing. Quite frankly, I'm a bit of a one-trick pony and the die is cast with me. Besides, there's nothing else I'd rather do then cover fights and be on the boxing scene. And yeah, it beats working a real job for a living.
Starting next week, I will be with a new multi-platform venture that will feature me writing about the sport I love at UndisputedChampionNetwork.com (or you can type in UCNLive.com). As for Maxboxing, it will continue on with a new cast of scribes.

As I look back, the past 13 years have seemingly flown by and I've seen how websites were originally looked down upon as "just the internet." It was hard-earned respect we had fought for in the early aughts. But now, it's basically "just the internet" and the landscape has changed regarding the dynamic on press row. I don't think any sport is as reliant on the web as this game. While the NBA, NFL and Major League Baseball get plenty of ink on sports pages, boxing is largely looked upon as a niche. And perhaps it is but its presence on websites like these has kept the sport relevant.

I'd like to thank Gary and Doug (who were forerunners in this game as they started HouseofBoxing.com, the precursor to Maxboxing) for taking a chance on me, a guy that was doing a local radio show (about - what else? - boxing) and letting me pen articles for them (I still remember then bringing these things called "laptops" to press conferences and showing publicists what they were doing. I said to myself, "Yeah, that's never going to go anywhere") and Tom for being such a steady editor and everyone else who contributed to this site throughout the years.

And of course, thanks to the loyal readers. I can't tell you how much joy I get out of being a part of your days and boxing experience. The greatest satisfaction is from being able to inform, educate and entertain you guys with my articles and columns. If I can get you to laugh, cry or be angry with me, then I've done my job.

I've been a bit overwhelmed by the reaction of those in the boxing world who have reached out to me to wish me luck in my new endeavor. I'm flattered by the well-wishes but rest assured, I'll probably write something very soon that will piss you off and make you wish I had run away to join the circus.

Other than that, I really don't have anything else to say. This has been a fun and rewarding chapter in my life and career. Now it's time to move on - but not from covering boxing. I hate to tell you this but you're stuck with me for the time being.

As Yogi Berra might say, I'm not going anywhere; I'll just be at a different place.