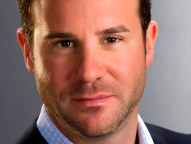 --


Under the previous regime at

HBO

, it was rare that boxing would even be scheduled in the month of October. The belief was that the baseball playoffs overshadowed everything else in the sporting universe. But now that a Yankee fan is no longer in charge over there (honestly, I'm not sure which ball club Ken Hershman supports), HBO has put together a very good looking doubleheader in conjunction with Top Rank that will see

Nonito Donaire

face Toshiaki Nishioka in a junior featherweight clash with a co-feature that looks to be a can't-miss matchup in

Brandon Rios

vs. Mike Alvarado on October 13th. Talk about a fall classic.
Yeah, most boxing fans would be willing to forgo the divisional playoffs for this show, held at the Home Depot Center in Carson, California.
Todd duBoef, president of Top Rank told Maxboxing on Monday, "I just think that it was done hand-in-hand with HBO. They wanted a big event for October and obviously with some of the younger, more talented guys in different divisions, we wanted to put them in solid fights. And when we talked about putting all these guys together on one show, it was, 'Wow, this could be incredible.' Rios and Alvarado in themselves are guys that can garner their own dates at this point; they both have that telegenic style and they're both in a position where…listen, if they can put on an incredible performance, they're both going to win. And with Nonito, he's fighting probably one of the established 122-pounders in the world."

One of the best things you can say about this show is that either bout makes a strong case for being that night's main event on HBO. But you get the sense that Rios-Alvarado has the makings of possibly being another Diego Corrales vs. Jose Luis Castillo I. But duBoef says, "I think it's different; I think they're both in different places in their careers. This is a really interesting fight and I think a lot of it is it goes out to those guys who want to be fighters and want to go out there and put on great performances and give it their all and fight the highest caliber. Brandon's obviously struggled with the 135-pound weight class and to go to 140 is obviously a big step and one of the most feared guys at 140 is Alvarado. And it became one of those things where they both saw a great opportunity for each other to shine."
As for Donaire, whose last three fights have been relatively unimpressive, it's a chance to reestablish his brand. The public reaction is that they prefer the match-up to Nishioka over Jorge Arce, who was originally slated to face the "Filipino Flash" in this slot.
"I don't think it's a better opponent or worse opponent; I think there are no such things," reasoned duBoef. "I think there are no such things; they're both good prizefights and you hope that the styles and the match-ups work out well and unfortunately for that date, we couldn't make a Donaire-Arce fight work under these terms and Nishioka had been out there saying he really wanted to fight Donaire and Donaire did want to fight Nishioka. They had been talking about it and it was something where the timing worked out well for that fight to get hatched."
As for the selection of the venue, duBoef said of the Home Depot Center, "I think you still deal with a very large Filipino base out of the Carson area. I think it's the second largest in California behind that pocket out of the San Francisco area and then you obviously have Rios that has a large Southern California contingent from Oxnard. I think those people who are big fight fans and those people - and we've seen everybody talk about it on social media - that want to see terrific match-ups. It's a big hotbed. Southern California is a wonderful hotbed for fight fans and I think it makes a lot of sense there."
Top Rank is still working out the details for the press conference to officially kick off this promotion. As for ticket prices, duBoef remarked, "I think we're talking possibly your top price being 150 [dollars]."
Yeah, I know it's an outdoor venue and anything can happen in terms of weather (I still remember it coming down hard the day of the Vic Darchinyan-Cristian Mijares fight in November of 2008) but I don't care if there is monsoon or a hurricane; I'll be there on press row ready to see this fight card. I would be like the bishop in "Caddyshack" (http://www.youtube.com/watch?v=r95a3p8Os-w).
Another thing that they do well is incentivize the fighters to really go for exciting fights with the bonuses. Take Joe Lauzon...he makes 18/18 per fight (18k for showing up, 18k if he wins...all fighters also get "discretionary bonuses" but this is what's reported). Joe and Jamie Varner won "fight of the night" for a $50k bonus, and Joe won "submission of the night" for another $50k bonus. So he walked away from this fight with $136k. If you're an MMA fighter and you fight 3 or 4 times a year, your income is based on your performance for both victories and creating great stylistic, fan friendly fights. Anyways, great column, and I hope boxing fans realize that there is a younger generation that has grown up with the idea that both boxing and mma are legitimate but different combat sports. There really shouldn't be any animosity between the two. Trust me, I don't want you out there covering MMA, but I think the moral of the story is that people like to watch fighting. Hope all is well otherwise...
WealthTV (which I don't know if I even have) will be televising the September 8bout between Tomasz Adamek and Travis Walker from the Prudential Center in Newark...The special edition of ESPN2's "Friday Night Fights" on Sept. 13th will feature Jessie Vargas versus Aaron Martinez with Luis Cruz in the co-feature. Also on this card is Terrance Crawford, Mikael Zewski and Andy Ruiz at the Hard Rock Casino in Las Vegas...The IBF junior middleweight eliminator between Gabriel Rosado and Charles Whittaker has ended up on the NBC Sports Network "Fight Night" telecast on September 21st...There's a possibility that Mercito Gesta could be challenging IBF lightweight beltholder Miguel Vazquez on the Manny Pacquiao undercard on November 10th. "We're ready to go," says Gesta's trainer/manager Vincent Parra...Seriously, wasn't this the year to do "Hard Knocks" with the Jets? That team is one big soap opera...Speaking of HBO, "24/7" for Julio Cesar Chavez Jr.-Sergio Martinez debuts on Sept. 1st at 11:45 p.m., ET/PT, which will be a great nightcap after watching 'Bama-Michigan and Clemson-Auburn...Guillermo Jones will be a manager, according to FightNews. I assume he will keep his clients a bit more active than himself..."T.O." in Seattle? Get your Sharpies, ready!...Someone needs to tell Penn State to just let it go and move on

...

I can be reached at k9kim@yahoo.com and I tweet at www.twitter.com/stevemaxboxing. We also have a Facebook fan page at www.facebook.com/MaxBoxing.