ESPN2 Friday Night Fights TV Cheat Sheet- July 22, 2011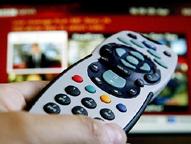 -


Tonight's ESPN2 fight card has a hard act to follow considering last Friday's show, between cavemen impersonators Pawel Wolak and Delvin Rodriguez, which featured one of the FNF series' best fights in years. Frankly, given the technical boxing tendencies of the four fighters spotlighted this week, it is nearly impossible but hope springs eternal with boxing fans. It is the opener between prospects Joseph Elegele and Lanard Lane that is the most attractive of the evening and has the best chance of igniting fireworks. In fact, that pairing looks like it was ordered up for a "ShoBox" card instead of ESPN2. All in all, a decent card but don't expect it to produce an "Instant Classic."

At the Morongo Casino, Cabazon, CA
(ESPN2) Anthony Dirrell (22-0) vs. Kevin Engel (18-4)
(ESPN2) Joseph Elegele (12-0) vs. Lanard Lane (12-1)

Lanard Lane – Considering he was born in Philadelphia, Lane came to boxing late, not picking up gloves and throwing a punch until age 16. Luckily, Lane came under the guidance of astute Ronnie Shields, going 66-10 in the amateurs. The pair always had their eyes on the pro game instead of chasing trophies and titles in the unpaid ranks. They worked power and the inside game as much as combinations and jabs, not endearing themselves with the amateur judging system. With an Olympic spot out of the question, Lane turned pro at age 25 when Shields thought he had mastered divergent styles and sufficiently honed his skill set. Lane now resides in Houston and was managed by influential Al Haymon (not sure if that is still the case). Gained a reputation for hard sparring sessions with then-world champs Juan Diaz and Juan Lazcano; Kermit Cintron commented positively on skills shown during sparring as well. A confident and mature 28-year-old in and out the ring, Lane's relaxed manner allows him to throw combinations from opening to final bell. A full-time firefighter (he works two 24-hour shifts), Lane devotes his downtime fully to boxing. Stopped seven of 12 opponents, none more convincingly than Moroccan prospect Said El Harrak on "ShoBox" in his biggest win to date. That was a two-round stoppage with Lane in control every second, rocking Harrak repeatedly with quick and accurate one-twos. Is solid but unspectacular on both sides, sporting a good defense based on blocking more than avoiding incoming punches. Biggest positive is hand speed, which allows Lane to experiment on working different combinations to occupy his foes' actions. Rarely do you see Lane throwing one punch at a time, though that could be costing him in the power department with his feet not fully set. Lane did lose his last fight to fellow prospect Mike Dallas by wide a decision and worryingly took an entire year off before returning to the ring tonight. How the layoff and fighting for the first time after a big loss affects Lane is yet to be seen. Has the right attitude about picking opponents (which this fight speaks to), "In order to be the best, you have to meet and beat the best along the way."

Joseph Elegele – Floridian's body looks like one big, lean muscle, a lanky puncher-boxer who has the physique of Paul Williams but relies on power more than volume. Another comparison would be Thomas Hearns but Hearns could box smartly, which Elegele has not needed to prove yet, but Diego Corrales is probably the most similar overall. Elegele began boxing age 11, maybe to fend off nine brothers and sisters, establishing a 69-8 amateur record in the tough Florida circuit. Won state and regional titles but lost in the finals of the National PAL (to Gary Russell Jr.) and Golden Gloves competitions. At 6'0", with a 74-inch reach, is a big welterweight who has no problems making 147 pounds and wants to win a title there. Activity is a positive; Elegele fought seven times in 2010 and three times already this year. Ten stoppages in 12 wins, including his last seven straight, is the statistic that jumps off the page. A drawback to his kayo ratio is that Elegele has been six rounds just once and only put in 29 rounds as a pro. Opposition has been weak but Elegele has ruthlessly dispatched of them as a prospect should. Elegele scored his most impressive win over his best opponent, undefeated Mexican Manuel Aguilar, stopping the lefty in the first round. If his size and power were not enough to worry opponents, Elegele is also a southpaw who has Tony Morgan (who trains Andre Berto) leading his corner. Last time he was on ESPN2, Elegele got overanxious, tagged and hurt by Willie Walton but quickly recovered, knocking Walton down twice and earning a stoppage. Sees what it takes to become a champion boxing, side by side with Andre Berto, which can be seen in his somewhat wide stance and reliance on quick combinations. Cites Floyd Mayweather Jr. and Naseem Hamed as influences but Elegele is a humble man in interviews and others' observations. Long jab is a potent weapon (comes from his admiration of Ike Quartey) for Elegele and a straight left hand is the punch that hurts foes most. Throws surprisingly short punches and technique is picture-perfect with a good uppercut/hook thrown without losing balance. On defense, needs to keeps hands up when backing out and not reach with punches leaving himself off-balance and exposed. Chin remains a question, thanks to getting rocked by Walton, but composure and smarts look solid. Elegele is a world-class talent as far as size is concerned but will the rest of him hold up against better opposition?

Verdict – This is an unusual matchup, featuring mature prospects in their late-20s instead of hair-trigger young guns. The question is whether Lane was exposed by Mike Dallas or had an off night against a talented foe. Elegele does everything as well technically as Dallas but I am not sure he is as smart but do know Elegele is not as good with his feet. Power is the difference and once Lane gets caught with it, I expect it to create the hesitation that allowed Dallas to defeat him, although Lane is physically stronger than Elegele and will test Elegele's stamina if it goes ten rounds. If Lane gets on the inside or places himself for a combination, Elegele has the long legs to take one step back and be out of range, forcing Lane to reposition himself. With Lane acting tentatively, the long-landed shots of Elegele are easy for the judges to pick up and score and I doubt Elegele has the ring savvy to stop Lane. The slightly quicker punches and much longer reach of Elegele wins him seven of ten rounds.

Kevin Engel – A crossover fighter, participating in kickboxing and MMA events, who has decided to concentrate on boxing for the time being. That lack of single-mindedness (not a knock on him) translates to a basic rough-around-the-edges-fighter, making up for a lack of versatility with physicality and pressure. Engel showed unexpected adaptability fighting through a cut above his eye against solid Darryl Cunningham, winning the fight by an eight-round decision. However, that seems to be Engel's level, losing to every blue-chip prospect he has faced, unable to deal with speed or angles. Engel is a blue-collar volume puncher who likes to get inside and uses his brawn to push and bully opponents. Best punch is overhand right and his reliance on it is masked by a solid jab. The jab is slow though and comes at eye level since Engel does a good job of keeping his hands up on defense. Enters the bout as the naturally bigger man, only fought below 173 pounds four times, and comes in great shape to every fight. Credit Engel for not being intimidated against his best opponents, on "ShoBox" against Edwin Rodriguez and Marcus Johnson, delivering six and eight good rounds before folding from body shots and lack of seasoning. Is physically strong, with a well-proportioned frame with no center of bulky mass, but lacks footwork to deliver on strength or stay within range of more nimble opponents. Engel has stopped 15 of 18 victims but, again, that is more a product of his opposition than any real power. A hard worker, Engel averages four fights a year aside from his other martial arts, which shows in stamina that has accounted for some late stoppages. The big knock on Engel is that he was stopped in four losses, one against a 4-11-3 foe, and only fought three bouts outside of Missouri. Is not shy about sharing his strategy against Dirrell. "I plan on putting some pressure on. I see he doesn't keep his right hand up real good and I'll try to exploit that. I'm definitely the harder puncher, so I'll definitely try to work that too." The Cunningham victory shows Engel has an upside but four stoppage losses indicate the 31-year-old has no margin for error against Dirrell.

Anthony Dirrell – Younger brother of alphabet titlist Andre Dirrell, attempting to create his own legacy after overcoming Non-Hodgkin Lymphoma (ten months of chemotherapy) that took two years from his career. Anthony was an excellent amateur, registering a 170-23 record, but never won a national competition or came close to matching his brother, who was an Olympic bronze medalist. This Dirrell is too cocky for some tastes, perhaps overcompensating for his brother's faster rise in the pros. Learned from his brother by more than just watching, sometimes sparring with Andre as both prepare for bouts. Raised in a boxing family, Dirrell modeled himself after Roy Jones Jr. and Pernell Whitaker and watched old films of Muhammad Ali. Was in the ring three weeks ago, scoring a fifth round body shot kayo over former Olympian Dante Craig. Brother Andre is the more skilled boxer but Anthony is the power-puncher in the family and does not show restraint measuring opponents as Andre does. Anthony is aggressive and not afraid to use every punch in his arsenal in the first round. Best asset is ability to box fluidly in a southpaw or orthodox stance, adjusting his stance to the opponent and ring location. Sometimes shifts his feet on the fly during a combination and will lead with straight punches with either hand without the aid of a jab. Seems comfortable from either side but most stoppages come courtesy of the left hook. On the negative side, Anthony overcommits to punches, leaving him off balance, and fires lead lefts and rights without a jab. Everything is in an attempt to score the spectacular kayo, so it is forgivable from a fan's point of view if not his trainer's. Dirrell's punches are quick but he sometimes holds up waiting for the perfect opening. When Dirrell gets too comfortable, holds his hands out too far on defense, allowing for a looping hook to land during an uncovered retreat. When he gets smug, Dirrell drops hands all together but masks the danger by keeping good distance but there are rumors he is a bit chinny. 86% kayo ratio is overblown, since opposition has been weak, but the 6'2½", 26-year-old uses his 76-inch reach well enough to impact fellow prospects and contenders. Now is the time to convert those dimensions into hardware and make up for lost time.

Verdict – Engel does not have the reflexes, defense, or boxing acumen to spot and counteract the punches of Dirrell. It is that simple and the fight will be over quickly because of those deficiencies on Engel's part. Engel is big enough to absorb the punches initially but will be frustrated by their frequency. In fact, I would be disappointed if Dirrell does not score a stunning stoppage. If it goes past three rounds, Engel will have overachieved and I'm picking Dirrell by second round stoppage.

Prediction record for 2011: 87% (101-15)
Prediction record for 2010: 85% (218-40)

You can contact Marty at mmulcahey@elpasotel.net or visit him at www.facebook.com/fivedogs .



Subscribe to feed