Dallas Jr.: "After Matthysse, the rest of the division will have to be concerned with me"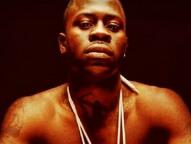 H1_Mike_Dallas_Jr_L_ATMikedalljr.jpg


When Mike Dallas Jr. enters the ring this Saturday in the main event of Showtime's first show of 2013 (10 p.m., ET/PT), he does so as a sizeable underdog against the man known as "The Machine," Lucas Matthysse. Not perturbed when he was offered the fight with less than a month's notice, he jumped at the chance. Though he fully understands the size of the task in front of him, Dallas also believes he has a trick or two up his sleeve that can cause Matthysse, 32-2 (30), problems in his own right. For Dallas, who turned 26 just before Christmas, it represents the opportunity to gatecrash the world scene. He lost back-to-back fights in 2011, firstly to Josesito Lopez and then controversially against Mauricio Herrera. The Herrera fight was his first working under the auspicious eye of Virgil Hunter, much feted for his work with Andre Ward. Dallas bounced back, winning both his fights last year, posting a shutout decision win over Miguel Gonzalez before stopping Javier Castro in six rounds. Though not known as a puncher, illustrated in his 19-2-1 (8) record, currently, "The Silent Assassin" is ranked 10 at junior welterweight by the WBO.

Anson Wainwright - On Saturday, 26th January, you meet Lucas Matthysse. He's coming into the fight with you as a pretty big favourite and with a big reputation. What are your thoughts on him?

Mike Dallas - He's one of the best in the division and I can't take anything away from him but I wouldn't have it any other way. I love the challenge and I feel like it brings the best out of me. He's a big puncher, sure, but he's got flaws that I'm capable of exploiting. You'll see come fight night that my natural skills will play out well against Matthysse. My hand speed will be the equalizer and he's going to have to find a way to put the big leather on me, which will be difficult to do when I get into my rhythm.
AW - The fight only came about a few weeks back when Hank Lundy had to back out. What has your preparation been like?


MD - They call me "Little Caesar's Pizza" because I'm always "Hot and Ready"; you know? Well, I was supposed to fight on December 8
th
and I was helping
Amir Khan
in his camp, so I stayed in shape. I'm able to spend more time adjusting to our opponent and fundamentals. I feel so comfortable with the team I got behind me and when you can go into the gym and know you're preparing the right way, it gives you an extra confidence. It's a feeling of being in the right position at the right time, feels great and I know a lot of guys couldn't prepare for a big challenge like this in the time I have but when you've been waiting as long as I have for this shot, then you do the necessary things and keep focus.
AW - You rebounded from two losses in 2011 with two wins last year. Can you tell us about those fights and how you feel you've improved and learned from the two losses?


MD – Well, I feel like I did good things in both my losses in 2011 and even though I came up short, I was able to learn from each fight and understand that those were my fights to win. The most important thing about those fights is I got valuable learning experiences. I've learned to not get taken out of my game plan and I was able to mature in a way that other fighters wouldn't have. Since then, I've grown into a much more disciplined fighter and I know that I have the ability to dictate a fight. I won't let a fighter take me out of my comfort zone when I'm dangerous in my zone.

AW - While you'll be very much focused on Matthysse, the 140-pound division is pretty stacked with talent at the moment. What are your thoughts on the division and where do you feel you fit in?

MD – Well, I'm not even concerned with the rest of the division right now. I feel like after Matthysse, the rest of the division will have to be concerned with me. You're right; it's a stacked division and I have what it takes to compete with anyone. As for where I fit in, I think that is best left to the rest of boxing and all I ask is they give me my credit when I shock the world. That's a question that will have a much different answer after

January 26th.

AW - There are some interesting match-ups between the fighters at 140. What are your thoughts and how do you feel some of these fights play out: Danny Garcia vs. Zab Judah, Lamont Peterson vs. Kendall Holt and maybe your new gym mate, Amir Khan, possibly fighting your former opponent, Josesito Lopez?

MD - Yeah, well, like you said, the division is filled with great fighters and with that come interesting match-ups. Garcia had a great 2012 but you have to give Judah his dues because the guy has been around and seen it all. Judah is crafty and that can't be taken for granted. It should be a good fight. Peterson-Holt is a great fight and I think it's a perfect fight for both with Peterson coming off his layoff and Holt has great momentum coming off of his last fight. It's a style match-up and I think they'll bring out the best in each other. As for Khan-Lopez, I know both fighters and I think that Khan has a new sense of urgency about him. Khan is a dangerous dude to fight right now because he is hungrier than ever before and his skills are sharper than ever.

AW - You train with Virgil Hunter who's done such a great job with Andre Ward. Could you tell us a little about how he's helped you and the relationship you guys share?

MD - Virgil is the man; he really knows this game and he adds to my confidence. He knows how to bring the best out of his fighters and he works from within a fighter's attributes. Virgil doesn't try to change his fighters; he works with us in a way that highlights our abilities. He doesn't just train me; he knows how to connect with a fighter and that helps to guide an individual. The strategy we've come up with is solid and he is a master at his craft; he's not a dictator. Virgil makes you into a believer.

AW - Could you tell us about your early years growing up in Bakersfield, California and how you became interested in boxing?

MD - My dad was a professional boxer and he brought me up in the sport. I remember going to his fights as a kid and I knew I would one day become a boxer at an early age. He recently passed away, so I'm dedicating this fight to him. I know he's watching over me.

AW - You have a very good grounding as an amateur. Can you tell us about those days and what titles/tournaments you won?

MD - I grew up with boxing and it wasn't just a sport; it was a lifestyle. I think boxing helped me stay on the right path in life and it taught me valuable life lessons at an early age. People have to go through trials and tribulations throughout their life and I learned all about the importance of dedication and discipline in my teens. I won gold at the International Junior Olympics, a bronze medal at the U.S. National Silver Gloves championships and a silver medal at the 2006 National Golden Gloves to name a few.

AW - Tell us about yourself as a person and what you enjoy doing away from boxing.

MD - Well, being a father is the most important role I play in life. My son is everything to me and he fuels the intensity I have to succeed. It's important to have a strong motivation and a child is the strongest motivation you can have. I just want to live up to the kind of father I had. If I can give my kid the kind of attention and care that my father gave me, then I'm already a success. My dad was a big part of my life and when he passed away last year, it made me reflect on all the sacrifices he made for me and I just want to give that to my son.

AW - In closing, do you have a message for Matthysse and the boxing world ahead of your fight?

MD - I'm going to pull off the upset and shock the world. It won't be a shock to me and my team because we know what we're capable of doing. I'm confident but I know that I have to prove myself to the audience that doubts me and reassure the ones that don't. I'm thankful to Lucas for giving me the opportunity and I'm excited to be on Showtime. I'll be prepared come fight night and I hope everyone is paying attention because I'm going to redefine myself to the boxing community and introduce myself to a new audience.
Please visit our Facebook fan page at www.facebook.com/MaxBoxing, where you can discuss our content with Maxboxing readers as well as chime in via our fully interactive article comments sections.



Subscribe to feed