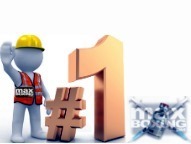 (Image created by © Chee, MaxBoxing)


The sport of boxing over the last four years has changed greatly. On one hand, it has entered a period of education and enlightenment in regard to health and safety. When Floyd Mayweather Jr. brought the advanced anti-doping testing issue to light four years ago, he showed the sport a path toward change. Left to the boxing media in general, the issue wouldn't be raised except for the odd tragedy or positive drug test. Left to the 50 state athletic commissions and the Association of Boxing Commissions, change would be incremental at best. Their general cry is there is not enough money to effectively raise the standards of the testing much less health and safety.
And so Mayweather took the bull by the horns and for his last five fights, has hired the United States Anti-Doping Agency to conduct advanced testing on him and his opponents. The ripple effect is that soon after, the Voluntary Anti-Doping Association was formed by its president, Dr. Margaret Goodman. Its vice president is Dr. Flip Homansky, who is largely responsible for the state of Nevada doing steroid testing in the first place. Fighters from both boxing and mixed-martial arts have joined to have their fights tested and their own good names stamped with the seal of approval from VADA. Thus far, the organization has proven to have the most stringent testing regimen in boxing and possibly all of pro sports. Two fighters, Edwin Rodriguez and Nonito Donaire have gone so far as to enroll in VADA's program year-round instead of the usual training camp/fight night testing window undergone by Mayweather and others.

While there have been many issues raised during this period, which have been well-documented on Maxboxing.com, the overall effect of boxing's anti-doping movement has been a wonderful example of what can happen when people not just care but take action. This is sport belongs to all of us.
From the promoter to the fighter to you, Dear Reader.
Change begins with an individual and when it works for the better, it becomes contagious. The list of fighters volunteering to test grows each year. The anti-doping issue in boxing, much less combat sports in general, refuses to go away because cheating will always exist. Thus those wanting to even the playing field will always want to respond in kind.
This response should be embraced by everyone, the media, the regulators, the fans. It's not about witch-hunting. It's about making the world's most dangerous sports, MMA and boxing, at least a little bit more humane and safe for their participants.
On Monday, January 27, 2014, The Association of Ringside Physicians (ARP) released a list of position statements regarding various health and safety issues in combat sports. The most publicized of them was its position on Therapeutic Use Exemptions for testosterone replacement therapy. TRT, as it's known, has been a hot-button issue, particularly in MMA, over the past few years. For a deeper education on the subject, I suggest reading through the archives of www.FightOpinion.com's Zach Arnold. He's been ahead of the curve on this issue.
The ARP's statement is as follows:
The incidence of hypogonadism requiring the use of testosterone replacement therapy (TRT) in professional athletes is extraordinarily rare. Accordingly, the use of an anabolic steroid such as testosterone in a professional boxer or mixed martial artist is rarely justified. Steroid use of any type, including unmerited testosterone, significantly increases the safety and health risk to combat sports athletes and their opponents. TRT in a combat sports athlete may also create an unfair advantage contradictory to the integrity of sport. Consequently, the Association of Ringside Physicians supports the general elimination of therapeutic use exemptions (TUE) for testosterone replacement therapy.
UFC President Dana White, who has been all over the map on this issue, told the Associated Press on Monday that he was "thrilled" by the ARP's decision.
"The doctors came out and said they want to ban it? Well, that's the answer," White told AP on Monday. "It's legal in the sport. The commissions let you do it. You get an exemption and you have to be monitored and all the stuff that's going on but if they're going to do away with it? There you go. It's a problem solved."
Many in the MMA media will want to grill White for having conflicting opinions on this subject but I say let us embrace his latest stance and hold him to it. If you need TRT to fight, then guess what? You should retire. Bottom line is a fighter who needs TRT to replace the testosterone his body fails to create is either 1) a past abuser of anabolic steroids, which affects the body's ability to make testosterone, 2) taken damage to a portion of the brain to such an extent that the body is no longer making testosterone or 3) has damaged his endocrine system by making weight for a couple decades to the point that the body is malfunctioning on a major level. None of those things should make for an active fighter.
It should come as a relief and cause for celebration that the ARP made this decision and that a major combat sports player like Dana White is embracing it.
The amateur boxing governing body AIBA, the Amateur International Boxing Association, in creating its World Series of Boxing semi-pro league as a primer for its own plans to become a professional promoter, did away with headgear at certain levels of the amateur game. This has increased the damage younger fighters learning their craft will take on the road to being a pro. On Monday, the ARP recommended rescinding this decision.
"There are fewer head and facial injuries when using headgear in amateur boxing," said its statement. "Amateur boxing is a relatively safe sport and eliminating headgear will make amateur boxing less safe. The Association of Ringside Physicians supports the continued use of headgear in amateur boxing as well as efforts to improve the effectiveness of the headgear."
I couldn't agree more after witnessing some seriously bloody and brutal "semi-pro" WSB matches.
The ARP went even further with its suggestions, offering 12 suggestions that would greatly increase the long-term health of combatants. Above all, the ARP suggested that uniformity in rules and regulations are needed. Truer words were never spoken.
1. All sparring should take place with oversized gloves to minimize the cumulative forces of the punches during training. (i.e., Heavyweights 20-22 oz gloves...Middleweights 16 oz gloves and lightweights 12 oz gloves, etc.)
2. Minimize head shots during training to decrease the likelihood of pre-existing damage prior to entering the ring for the competition.
3. All states immediately adopt the minimum medical requirements of the ABC and ARP. If these requirements are not adopted, the ARP asks promoters and sanctioning bodies to consider not holding boxing matches in these venues until they comply with these recommendations.
4. Boxers who have not fought for over 12 months should not fight more than 10 rounds. The question of inactivity raises concerns about the likelihood of increased risks of injuries based on inactivity and conditioning.
5. Fighter's not be permitted to lose more than 3% body weight at the weigh-in before a fight. Additionally, no fighter gaining more than 5% body weight should be permitted to compete after the weigh-in.
6. Medical data bank is implemented immediately to follow the medical history during a boxer's career.
7. Promoters, managers, corner men, commissioners are encouraged to anonymously report boxer's whom they believe are showing early changes consistent with brain damage. This information will then be investigated and (if necessary) be utilized to require more tests or to terminate a boxer's career.
8. The ringside physician and EMS personnel should remain at the venue until all the competitors have left the competition/locker area.
9. The ringside physician should notify the local hospital and on-call neurosurgeon that a boxing match will be taking place.
10. No fighter who is Hepatitis C or HIV antibody positive should be permitted to fight even if the virus is undetectable in their blood.*
11. Further research (i.e. the medical severity index, the Impact concussion study, rapid HIV/infectious disease testing, etc.) is encouraged and should be utilized to determine those at greater risk for injury.
12. A minimum of two ringside physicians should attend every boxing match.
* The issue regarding Hepatitis C is currently being re-evaluated and a consensus from the
American College of Hepatologists is forthcoming. Individual Commission Physicians should make their own informed decisions.
It seems like a lot but these are lives at stake. Not just on the day of the weigh-in and/or fight night but years after these men and women are done fighting. There is no retirement plan for most boxers. Once they are retired, we tend to forget the majority of them. Not unlike with the PED issue, brain injuries or any other important issue facing this sport, diligence is needed by not just the media but everyone. This is our sport. It's time we paid attention when far more than a tragedy occurs. It's time we stopped saying, "People will only care about PEDs or brain injuries after a tragedy," and take steps each day to help minimize damage before it happens while raising awareness.
It's 2014. We are capable of so much. Mayweather showed us that good old-fashioned leadership can help blaze a trail toward a new era in the sport. While the volunteer testing movement is going strong and appears to grow stronger each day, it needs support from everyone involved in combat sports. Dana White, Top Rank Promotions' Bob Arum, the media-at-large, the commissions and those who appoint their executive directors. I've written it and said it for years now because it's true. Health and safety is not a partisan issue. It's one of great import that should concern us all.
The ARP made wonderful suggestions. Now it's time we all took our own individual steps - the most important steps of all - and implement them. If you are a commission head, do something about this. If you are a promoter, find a way to support them. If you are a fan, don't deride those trying to promote change for the better. Go after those who aren't. If you are a media member, keep shining the light brightly on these issues. Change begins with the individual - but it spreads by joining together and so the ripple effect of a single action becomes a wave of positive change.
Please visit our Facebook fan page at
www.facebook.com/MaxBoxing, where you can discuss our content with Maxboxing readers as well as chime in via our fully interactive article comments sections.