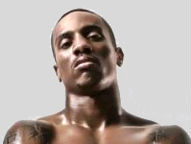 --


In mid-August, Trotwood, Ohio's Chris Pearson's middleweight campaign took a turn toward greater exposure when he was informed that among the many Al Haymon-advised hopefuls, he'd been picked to appear on "The One: Floyd Mayweather vs. Saul Alvarez" undercard against Josh Williams, a 24-year-old boxer from Sheridan, Arkansas.
I wrote about in on Maxboxing.com and it later appeared on our sister site, Doghouseboxing.com:
If you haven't seen Pearson, it's because he's been slow-cooking on the undercards of Golden Boy Promotions cards, mostly in Los Angeles or Las Vegas. He's appeared supporting Amir Khan vs. Carlos Molina, Abner Mares vs. Anselmo Moreno and, most recently, Pearson stopped Arturo Crespin in six rounds via technical knockout on the Johnny Molina vs. Mickey Bey "ShoBox" telecast. TV time has been scarce but "The One" was going to change all that. At the very least, Pearson hoped to be put in closer to when the pay-per-view card began so as to show his skills before an energized Las Vegas fight crowd out to see the event of the year. But boxing, being the microcosm for life that it is, has a funny way of poking holes in expectation balloons.

As fate would have it, Pearson vs. Williams was scheduled as the third fight of the evening's scheduled nine bouts. Unfortunately, as reported by several sites, the scheduled second bout between cruiserweights Andre Tabiti, 1-0 (1), and Edward Smith, 1-0, was canceled unexpectedly when Smith left the arena after being asked for a urine sample and did not come back. He's been suspended indefinitely by the Nevada State Athletic Commission. The NSAC doesn't test every fighter on a card. Instead, it used a lottery system where fighters are chosen at random. The random nature of the selection process is supposed to be a deterrent. Smith won the lottery and refused to cash his ticket.
Because Edward had left the building, Pearson was called up to fight. Most fighters would complain they weren't ready, needed to warm up or mentally prepare and then go out and have a poor performance. Being ready wasn't Pearson's problem. He knows better than most fighters at 12-0 know. According to

boxrec.com, Pearson is an impressive 9-0 with eight knockouts. But on Fight Fax, which the state commissions recognize as the official record, Pearson is 12-0 with nine knockouts. Those fights you don't see were World Series of Boxing fights against top-level amateurs in five-round bouts fought under pro rules. It's experience you cannot manufacture with easy-out wins. "Ready" wasn't the problem.
"Easily [the WSB] was a huge part of [my development]. Even when they think that these guys are stepping up, like my last fight, I thought it was going to be a step up. I fought a guy [Crespin] that was 10-2. It did take me a little while because I don't rush. But I'm like 'Step up? This isn't no step up. Do ya'll know that I fought an Olympic gold medalist and an Olympic bronze medalist without headgear?' I fought these type of guys; matter of fact, I beat them but they was tough fights. This is not a step up. I'm going to keep doing what I am doing because that is what I am supposed to do," said Pearson moments after his fight.
Pearson won by bullying and bludgeoning the fellow southpaw Williams, bloodying his nose moments into the fight. From there, it was efficient violence from Pearson, who finished off his prey on his feet at 1:14 of the first round.
The night had gone perfectly except for one thing: there was no one there to see it. Some press was out there, a smattering of fans, Pearson's family. No huge fanfare for the second of only two knockouts on the entire card. The first was the opening bout's Lanell Bellows stopping Jordan Moore in one.
"How'd it feel," I asked about his big Vegas moment.
"It felt like sh*t," answered Pearson. Normally, he's a mild-mannered, easygoing guy, practical and analytical. In perfect victory, he was pissed.
"Wasn't nobody there," he continued. "Yeah, you know? I know it's a process but I also feel like at this point, with the [World Series of Boxing] fights, I am 12 fights in as a pro. I know you have to wait your turn and all that sh*t but I'm just ready to be seen. Because I feel that these guys that they are putting on TV, ain't none of them close to as good as I am. I'm not knocking anybody. What God has got for them, He got for them and what He got for me, He got for me. But I feel as a competitor, it's frustrating. You're putting guys with four or five fights on the network and not me? What type of sh*t is that? But I am going to just keep going and doing what I am doing, keep stopping guys and moving forward and I know my time will come."
Williams was 9-5 going into the bout with five knockouts. He'd previously been stopped by highly touted prospect Jermall Charlo who ended things in five back in January. Charlo, who has gotten more run than Pearson as a hot prospect, warned Pearson that Williams was a tough nut to crack.
"I was talking to [Jarmall Charlo the day before the fight.] He fought the guy I fought and it took him five rounds to get him out of there. He was telling me yesterday, 'Hey man, it's going tough. He's going to be there. So be smart and pick your shots because he's going to be there,'" said Pearson, "but in my mind, I'm thinking like, 'No, he's not.' Charlo's a good guy and a solid boxer, a good fighter but I feel I am transitioning to a different level from a lot of these guys. But I need the people to see it. It don't do no good - I don't care what undercard - if nobody is in the stands to see what I got. I mean, c'mon now."
For Pearson, who went to war with 2008 Beijing Olympics gold medal winner welterweight Bakhyt Sarsekbayev of Kazakhstan and Brazilian Olympian Yamaguchi Florentino in his time as a popular World Series of Boxing fighter, Williams was to be feasted on and featured with, not feared.
"You know what I mean? I found out the type of fighter I was during those fights. I found out, 'OK. I got it in me. I can be a world champion. I got the skills to be a world champion and I got the heart and the will to be a world champion.' Because when I fought Yamaguchi, I broke my nose in the third round. The first punch, I broke my nose. I could have found a way out or quit or folded. I have way more experience winning the fight. It was a tough-ass fight. That fight showed me, 'OK. I'm ready. I'm going to be a champion. It's just a matter of time.'"
Besides the lack of attendance problem, the fight and the camp leading up to the fight was super-smooth sailing. Pearson, 22, feels he is coming together nicely, adding physical strength to go with the patience and wisdom that comes with repetition and success. For this fight, he worked with Ohio's Ignition APG, an organization dedicated to helping athletes reach their potential through mental, physical and spiritual awareness.
"I'm going to tell you the honest truth. I haven't been like I am now. The strength and the mental focus, all my coaches are saying I am better than I have ever been," said Pearson. "And I've still got so much to improve on. I'm excited to get back in the gym next week and just keep building on this momentum because to be honest, I knew it was cool to be on this card but I know this card is about Mayweather- 'Canelo' and [Danny] Garcia-[Lucas] Matthysse. I wasn't really thinking I was going to get a big exposure. I know how boxing works. It was good just to be in the ring. But I tell you, this time next year, I will be in a much better place. Boxing is a funny sport, so we'll see. But as for right now, I feel great. Physically, I feel great. Mentally, I feel great. I'm more motivated than I have ever been."
Pearson, for the first time, Saturday night, showed frustration that comes with working hard and having an expectation of what its reward will be. I've covered him since his WSB days and witnessed him fight through adversity in person on several occasions. More than the lack of audience, at this stage of his career, Pearson feels he should be featured more prominently. He's a crowd-pleaser with unique world-class experience. Why is he being passed over for fighters with fewer fights than him within his own stable?
"You get to a point where you kind of feel - I don't want to say disrespected but that's pretty much how I feel," he said. "It's depressing when I see guys with less fights or the same amount of fights as me and they getting TV time and all this stuff. I'm like, I've been banging these guys since the amateurs. Back in day, when I was making National champion, they wouldn't even be making it to the second or third day. What kind of sh*t is that?"
Pearson relaxed as we talked and explained what he was expressing was not bitterness but rather an eager streak that has been with him his whole life.
"I feel I am very mature when it comes to this type of stuff because I understand the process," said Pearson. "This is what I've known since I was little kid. I'm not really worried about getting where I'm trying to go but being young and being a competitor like I am, I just get annoyed at times. I don't want to compare myself to [other fighters] all the time but it's hard when you're competitive because I look at guys and go, "OK, maybe if the guy was better than me, then I could understand it," but I don't feel like none of these prospects are as good as me. I don't feel like some of these world champions are as good as me."
Every fighter past 10 pro fights starts to feel he should be fighting for a title sooner rather than later. It's natural. It's what we should want from our potential champions. But only the WSB fighters have this unique, world-class experience. It makes them all - in particular, this power-punching middleweight who always finds a way to win - more dangerous than your average prospect.
"I'm not trying to wait 'til 20 fights to fight for a world title. I feel like with the WSB fights, I am 12-0 with nine knockouts. Without 'em I am 9-0 with eight knockouts. Either way, by 15 fights with WSB fights or not, I feel like I am going to be ready for that big step up," assessed Pearson.
The lights aren't always as bright as you expect them to be. In a sport that will undoubtedly teach us all endless lessons, perhaps that's what is to be learned here.
"It is what it is. I know," said a resolute Pearson before we hung up. "I'm going to keep doing what I am doing and I will be where I want to be soon enough."
Please visit our Facebook fan page at www.facebook.com/MaxBoxing, where you can discuss our content with Maxboxing readers as well as chime in via our fully interactive article comments sections.