Capriciousness, Thy Name Is Malignaggi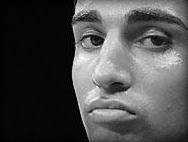 -


Over the weekend, I wrote a story in which I compared Paulie Malignaggi to Hamlet when it came to the subject of anti-doping testing beyond what commissions mandate in boxing.
While I omitted the fact that Malignaggi underwent testing with USADA for for his June 22, 2013 fight with Adrien Broner, I stand by that comparison. By his own words, the testing situation was not one he wanted nor was it one with which he seemed wholly satisfied. Malignaggi originally wanted testing conducted by the Voluntary Anti-Doping Association but according to him, Golden Boy Promotions preferred USADA."If it's got to be USADA or lose a seven-figure payday, you're going to go with USADA," Malignaggi told Boxingscene.com's David P. Greisman.
Once testing was agreed on, there were further issues.
According to a June 17, 2013 interview with Malignaggi conducted by Fighthype.com's Ben Thompson, Broner-Malignaggi testing began four weeks out from the fight a day after he had complained in another interview that testing had not yet begun.
All told, Malignaggi gave blood and urine at his initial consultation with USADA on May 14. Between May 15 and June 7, Paulie gave one sample (urine only) to collectors. Then on June 15 and 17, he gave blood and urine samples. The fight was on June 22. At the time, Malignaggi wondered why the testing seemed oddly timed.
All in all, he seemed unhappy with the result he wanted, which was to use VADA, a company he said - on the record - was the higher standard. Instead, Malignaggi went with USADA, a company he had thrown shade on even in the articles in which he declared he would use them per his promoter's demands.

VADA has set a high standard in the sport. That standard has caught three fighters with banned substances in their systems in just two years and change during the organization's existence. Three of them. Two of them stopped multimillion-dollar fights from happening. Another was a post-fight finding rendered moot due to the fact that the commission charged with doling out punishment is in China. Why would an American fighter care if he can't fight in China for the next six months?
VADA was created organically out of the need for some sort of standard not controlled by anyone of power in the business. Fighter driven hence the "voluntary" part of the brand. Fighters' safety is at the heart of the matter. No promoter or manager is going to put the fighter's safety first. They aren't going to demand that opponents undergo year-round random testing of the highest standard. That would impede paydays. It could kill a fight in training camp weeks out from an event, potentially losing millions in the process. And so it has been circumvented. You don't see Golden Boy Promotions using VADA anymore. Malignaggi claims that if he insisted on VADA or no fight, he'd be out of a huge payday - so he caved. Hey, I don't blame him. It's not what I would do but I don't blame him.
To be or not to be. To suffer the slings and arrows of outrageous fortune quietly (or in Paulie's case, on Boxingscene and Fighthype) or take arms against a sea of troubles like Tim Bradley and (no matter what testing agency not named VADA with whom he is forced to test by Bob Arum) always pay for VADA in addition.
When a high bar is set, there is no going back, not without good reason. And no good reason other than money has been given. This isn't about money; it's about not giving in to a culture of "use or lose." It's about supporting those like VADA's Dr. Margaret Goodman and taking up arms with them, pitching money and time and effort and not allowing promoters to bully the fighter or decide for the fighter what precautions will be taken, pre-fight.
So while I led my Maxboxing.com associate Steve Kim astray and appeared to be remiss in not mentioning that Paulie Malignaggi had done some sort of extracurricular testing with USADA for the Broner fight, it was because the gesture "appears no other thing to me than a foul and pestilent congregation of vapors."
The guy who ends up on the throne at the end of Hamlet, Fortinbras, has the same problem as the titular character. Like Hamlet, his father was murdered and his uncle thinks he is king but he gets what is coming to him. Unlike Hamlet and Laertes, another character who has had his father murdered and seeks revenge, Fortinbras is fighting for something larger than his own needs and, as a result, succeeds.
To me, Malignaggi is boxing's Hamlet. He reacts and blames and wonders though he sees the correct course of action. He understands that boxing is a veritable sea of troubles and waxes long soliloquy about it - but he doesn't take action. He does not formulate a plan and, come hell or high water, sees it through. It's not enough to demand VADA but get allegedly coerced into doing something else and then tell about it on websites. There are no points for ultimately making weak choices.
I have no idea who the Fortinbras of boxing is. At this stage, I only know who he isn't.
The Weekend Wrap
I thought Errol Spence Jr. looked solid but I have to wonder what having seven first round stoppages does for a fighter.
How about Travell "Black Magic" Mazion? I wrote a few years back that Ann Wolfe was building an army out there in Austin, Texas. She's been jumping through the phone for some time talking about "Black Magic." At a little over 6" with a long reach and just under the 140-pound limit, this is a potential Tommy Hearns-type. He fights with the bounce that Wolfe fighters have. It's an electricity that is all up-tempo violence designed to make you trip up and then get KTFO'ed. I love it. I am in. He's young in his career but "Black Magic" is one to watch.
Nat Heaven went all highlight reel on ESPN2's "Friday Night Fights," providing one of the year's best KOs.
Heaven was a late replacement against Donovan Dennis, a southpaw with a 9-0 (8) KO record going in. He went out late in the round when Heaven landed the right hand he had been looking for all night, flattening Dennis. Good to see a big guy taking a fight on short notice getting a big win.
Speaking of Malignaggi, I thought his dismantling at the hands of Shawn Porter was impressive stuff. Porter fights like a halfback, dipping down and exploding into the hole. He finds a weakness and he exploits it. He jackhammered Malignaggi into position and went to work. I love the fight with mandatory IBF challenger Kell Brook for Porter. After dispatching Devon Alexander and now Malignaggi, a win over Brook, a solid prospect/contender, will be firmly position Porter in the Floyd Mayweather sweepstakes. No sooner, however, in my opinion.
Here are my training videos of Porter as he prepared for Malignaggi.
Peter Quillin does nothing for me. Daniel Jacobs might be able to do some things with him but I can't help but think Jacobs hasn't been tested thoroughly enough in his comeback. But then I look at who Quillin has faced and I wonder if he has either.
Bernard Hopkins won. Yes, he is a marvel of a 40-something. Yes, he is a master of the "Sweet Science." But he is not entertaining to me at all. But dammit, I am intrigued by Hopkins vs. Adonis Stevenson. No one keeps range like Hopkins except Guillermo Rigondeaux and Mayweather. It's a thing of beauty. But the one-punch-and-done thing kills me. He is a bitter pill to swallow and a hard man to beat. So I get to complain but he gets to stay. It's an amazing thing that a 49-year-old unified champion is a such a hard out in this sport. I'm not sure what that says about any of what I wrote tonight.
May we all live to be 1,000.
And here is the latest episode of "The Next Round" with me and Steve Kim:
Please visit our Facebook fan page at
www.facebook.com/MaxBoxing
, where you can discuss our content with Maxboxing readers as well as chime in via our fully interactive article comments sections.



Subscribe to feed