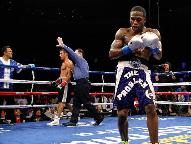 (Photo © Pat Lovell - Hoganphotos / Golden Boy Promotions)


After a largely failed regime led by Ross Greenburg for the past decade, late last year, HBO bigwigs Richard Plepler and Michael Lombardo tabbed Ken Hershman (who for years had worked at rival Showtime) to head up HBO Sports. In large part, being in this spot means that by sheer virtue of the influence and financial clout this network holds, you are one of the most powerful and influential men in the boxing business. But after watching that abomination of a show in Cincinnati this past weekend where an oversized Adrien Broner blew out an overmatched and undersized Vicente Escobedo (who was essentially bribed to face a fighter who made no pretense about even trying to make weight, openly circumventing two weigh-ins), it's clear that while Hershman might be the president of HBO Sports, perhaps it's really Al Haymon who runs their boxing division.

(For the record, this is not a scathing indictment of Haymon; this is about the enablers who allow this behavior.)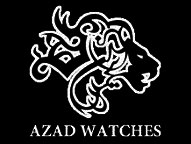 Azad Championship Report

What really took place wasn't so much "Boxing After Dark" as it was "Boxing After Farce." Just hours before the doors were to open at the U.S. Bank Arena, it still wasn't clear if we had a fight or even a fight card. There were rumors that HBO- who had already set up shop with its production equipment inside the building, was contemplating going on with Keith Thurman's bout versus Orlando Lora (a club fighter) and Omar Figueroa's fight against Dominic Salcido (a natural 130-pounder who last fought in October of 2010, a loss to Eloy Perez) as their co-features.

Yeah, the series that once had memorable fights like Marco Antonio Barrera vs. Kennedy McKinney, Arturo Gatti vs. Wilson Rodriguez and Vince Phillips vs. Kostya Tszyu, among many other classics, was reduced to a Haymon infomercial (Broner, Thurman and Figueroa are all "advised" by the highly influential adviser who can stay in the background better than Keyser Soze) with three fights whose results were preordained from the very moment they were consummated.

Lou DiBella, the former HBO executive who created "B.A.D." would've been rolling over in his grave except for the fact he's still alive. I'll assume he wasn't all that entertained by what took place in Cincy.

The results on Saturday night were utterly predictable. Broner, already more than a 10-1 favorite before his shenanigans, was, for all intents and purposes, a 1000-1 favorite as he stepped into the ring against Escobedo (who had signed on for a junior lightweight contest). For Escobedo, an honest fighter, what this weekend basically amounted to was a game of chicken. He had leverage on his side as the onus was on him to make a decision on what price to pay to face a fighter who didn't make the sacrifices to cut weight the way he did (a large part of whatever chance he may have had coming into the weekend was to face a boxer who was a bit drained from making the 130-pound limit. Broner had spoken openly of moving up after this contest. It turned out he already did). Whatever small window Escobedo had of winning that fight was slammed closed once Broner decided that making the junior lightweight limit was unnecessary. And perhaps it was because, realistically, "The Problem" is a gifted, charismatic young boxer anointed by the HBO brass as one of their future pillars. Broner was coming back on their network sooner rather than later. Regardless, Escobedo had no such guarantees (In fact, backing out and forcing a cancelation of this event may have sealed his fate with HBO).
Bottom line, some guys get the likes of Gary Sykes approved by the network (who bookmakers listed as a 30-1 'dog when he was scheduled to face Broner back on the Lamont Peterson-Amir Khan rematch that never took place) and others don't.


Escobedo really had no choice but to move forward with the fight. The only question was just how far he and his representatives were willing to play this game of financial chicken. It's been reported that Escobedo more than doubled his original purse of $150,000. It's easy to say they should've done the principled thing and walked away from the fight but this weekend showed there is very little principle in this harsh business. You don't get paid for just training; you get paid to perform. Or in this case, act as a pawn on the chessboard of Haymon and Golden Boy Promotions (who despite representing both boxers, undoubtedly acted on Broner's behalf given that he's with Haymon) and the Broner bandwagon had to move forward one way or the other. Ditching the WBO junior lightweight title was a minor inconvenience for them because there will be other world titles to win in his immediate future. No matter what you think about him, the kid is talented.

What was going to be an incredibly difficult fight for Escobedo, essentially became an impossible one. One boxing insider who has dealt with the network for years said, "Ross Greenburg would've pulled the plug on that show," which is a scathing indictment of the current regime in many ways.

But the question has to be asked; if this fight (card) was not under the auspices of Haymon (who basically acts as the promoter and manager for all his clients. In this case, he was using Golden Boy as his promotional cover), would such an over-the-top effort have been made to salvage this card? Another question must be asked; where did the money come from to assuage Escobedo? Did it come from Broner's purse? Did Golden Boy make up the difference or will money be moved around from the HBO budget? And why was there a price tag of $300,000 for the Thurman-Lora fight? (My friend, who only looks at this stuff for, uh, "entertainment purposes only", informed me that Thurman was a 15-1 favorite over Lora, who came into the fight off a six-round draw with a 7-2-2 fighter in Mexico) While the HBO announcing crew was extravagantly lauding Thurman, honestly, to just about everyone else, it looked like a fight that should be an opening bout on "ShoBox."
All this for a card where neither Lora nor Escobedo even came close to winning a single round throughout the night.


Hershman was brought aboard from "across the street" to bring many of the same attributes he brought to the table in ably programming Showtime's boxing franchise. There, he adopted a sound strategy of not bidding against himself for fights and innovations like "The Super Six." That said, early on into his run, it's hard to say if he's had any visible impact. Bottom line, for the most part, HBO 2012 has been largely disappointing, where the memorable moments (like Danny Garcia's knockout of Amir Khan) have been few and far between. Some have gone as far to say his leadership makes them long for the days of Greenburg. No, seriously, they have.

But it seems a bit unfair and more than a tad harsh to place all this at the doorstep of Hershman just yet. He has had previous commitments and obligations he's had to fulfill- such as giving Sergiy Dzinziruk a fight because Dzinziruk did HBO the honor of accepting an $850,000 license fee to get thrashed by Sergio Martinez in March of last year. Also, Hershman was forced to inherit much of the previous regime. Think about it, no matter what you think of Barack Obama (and trust me, this is not a political statement in any way), when he took over the presidency from George W. Bush, he wasn't saddled with Dick Cheney as his V.P. Well, Hershman was stuck with the likes of one Kery Davis, who begs this question: does he work for the interest of the HBO subscribers or to further the agenda of Haymon? Many in the boxing industry would love to ask this question but fear repercussions from the network.

Many are convinced this is a rhetorical question.

HBO Sports is defined by boxing. Yes, it still does great documentaries; "Real Sports with Bryant Gumbel" is still a high-quality production and "Hard Knocks" (which this year will focus on the Miami Dolphins) is a must-watch every single summer. But the truth is there is a large contingent of subscribers who only have HBO for the boxing. It's a franchise with a glorious and storied history. No one sees them getting out of the boxing business anytime soon.

But the more things change, the more they will stay the same. And until certain changes are made, nothing will.

EMAILS


OK, so what was the public's reaction? Well, here are a few emails I received on Sunday. Here's one from Shane Buettner...

a flat, non-competitive fight.
lost in all the "will-they won't they" was whether they

should have

fought the fight.
How is Escobedo supposed to compete and give it his all knowing he did all the right things just to be put in the ring with a welterweight?
and after he's already been paid, and knows he'll not only live to fight another day but get a title shot against a real 130 pounder?
I don't say that to criticize Escobedo one tiny bit. he's human and Broner put him and everyone, especially his own fans in Cincinatti, in a very very bad spot. why should Escobedo put himself at risk for a loser like Broner or for Al Haymon?
seeing Broner's stupid post-fight production, and Al Haymon and his crew of enablers jumping up and down after that fight, like they'd just beaten Mayweather, De La Hoya, Mosley and the ghost of Sugar Leonard all at once is among the most short-sighted and disgusting things I've seen in boxing. and that's saying something. they were embarrassed by Broner and should have toned it down just a little.
As always, when idiots like Broner sh*t the bed the fans are the ones who lose- the fans in the arena and those of us like me, who pay for both HBO and Showtime only for boxing.
it was a lousy fight, and everybody deserved more, and Broner doesn't care one bit.
he should be out of six months to a year for that. suspended, plain and simple. and shame on HBO if they bring him back this fall.
Ps- Max Kellerman was again hopelessly overmatched in the post-fight interview allowing all that nonsense and utterly failing to put Broner on the spot for being the most unprofessional fighter on earth.
PPS- Roy Jones Jr makes me miss George Foreman more and more. can he come out of retirement?
-Shane
Shane, as always, thanks for the feedback. First of all, I'll say it again; till the penalties for missing weight are much more punitive, this epidemic will not stop. Make the penalties so harsh that what was pulled by Broner will never come up again. I mean, just think about it; he didn't miss just one weigh-in but two (at both 130 and 140 pounds) and never came closer than three pounds on either "attempt." That's unprecedented.
HBO basically funded a version of Arturo Gatti vs. Joey Gamache if you think about it. But thankfully, Escobedo's corner wasn't going to let anything of that sort take place.
Here is G.Link, who chimes in his thoughts…

Hey Steve,
I was very disappointed with the

HBO

on Saturday with their "kid glove" treatment of Broner's complete lack of professionalism. I'm a Broner fan, but his behavior regarding making weight deserved to be criticized. Aside from Max Kellerman's brief acknowledgment after the stoppage of the fact that Broner had a competitive advantage over Escobedo, the HBO crew gave Broner a pass.
I recall HBO'S former journalistic integrity when Roy Jones fought Eric Lucas and played basketball the day of the fight. Rather than gush over Roy's achievement, Merchant and Lampley pointed out that if Roy thought so little of the challenge Lucas presented that he would drain himself playing basketball, why didn't he face tougher opposition like Calzaghe, Collins, Michalczewski, etc.
If Broner didn't need to train hard for Escobedo, why was he fighting him...and why was HBO broadcasting the fight?
If Broner had no intention of making weight, why did he sign a contract to fight at that weight?
If Broner is so great why did he need an almost 10 lbs weight advantage over Escobedo, when surely Escobedo would have taken the fight (and the payday) at lightweight?
Broner was already walking into the fight with every advantage and to compound these advantages, he never bothered to weaken himself and make the contracted weight. Did he not know this a week or two weeks ago? Why not make Escobedo aware that he would be coming in at 133 lbs and Escobedo could do the same or make the weight in order to keep the title shot?
HBO was almost like how many millions of dollars in production costs had Escobedo walked away and the fault for a cancellation would have been 100% attributable to Broner's complete lack of professionalism and respect for his opponent and the people paying him to fight. I can't help but think if Larry Merchant and/or Bob Papa had been in Cincinnati, the narrative of the broadcast would have been objective and honest, rather than HBO continuing to be co-opted by promoters.
Yeah, honestly, I thought the HBO crew were almost complicit in what took place and afraid to go against this corporate agenda. I understand they gave an opening disclaimer at the opening of the broadcast about what the audience was in for but I got the sense as the show moved along, it was business as usual and certain things were swept under the rug. I know they have a tough job and it's impossible to please everyone but I thought they failed the viewing audience a bit on Saturday night.



This was a telecast that needed Larry Merchant to bluntly say, "Tonight, what we brought you was trash."



Hey Steve, do you ever wonder that a lot of boxing fans are content with the garbage that was on

HBO

last night? I frequent a few message boards and most seem fine that Khan is payed upwards of a million for empty seats and most seem fine with watching mismatches in Broner vs Escobedo. Do you think the higher ups in HBO do this because of people I mentioned above? Then again, most of the message board users don't pay for tickets either.



Sincerely
Nate.


Nate, thanks for writing in. Yeah, I really don't go on boxing message boards (now, Miami Hurricanes football forums, that's a different story) but people are certainly entitled to their opinions. But I've said for awhile, if you're not one of the people actually going out there buying tickets to events (at least one major fight a year) and really supporting the business, I don't really value your opinion as much as the people I see at fights. Because they are the ones really keeping the business alive. Yeah, I know, you can have HBO and Showtime subscriptions and order pay-per-view but the business is reliant a true fan-base showing up to the venues. You see too many empty arenas and you'll see the beginning of the end for any sport. Just think about it; the NFL does huge television ratings but do you think they'd be OK with half-filled stadiums?

The truth is, many of the ills we see in boxing are directly attributable to the effect that premium cable networks have had on the business. This ranges from certain fights not being made because of network alliances to fighters simply getting overpaid to fight non-descript foes, making it downright impossible at times to make real fights.

And finally, from a Wilson in our nation's capital…
Hey, Steve - I'm sure you've been getting enough messages regarding "The Problem," who's nickname is more fitting now than ever, though I was hoping to get your opinion on Roy Jones's refusal to respond when asked to provide some insight on how to mount an effective offense against fighters with a shoulder roll defense. As part of the broadcast team, isn't it kind of his job to talk about that stuff? I know that he hasn't always been super professional as a broadcaster, as he's said in the past that he wasn't interested in attending fighter meetings to learn about fighters' personal lives and such, but his response that answering the question would be "inappropriate" was really strange. This is coming from a guy who has consistently played the "If you'd fought before, you'd know what I'm talking about" card with his fellow broadcasters, after all, so it seems like a question about how to fight someone would be right up his alley. Later, hope all's well on the left coast,
DC


Yeah, I found Jones' refusal to answer that rather puzzling. It's almost as if he has some sort of vested interest in Broner and seeing him win and he didn't want to give out any secrets or game plans. But you're 1,000 percent correct; like it's Cris Collinsworth's or Troy Aikman's job to dissect or explain a team's 3-4 defense or a cover-three during a broadcast, it's Jones' job to answer such questions.

Honestly, I've felt for awhile that while he's washed up as a fighter, Jones has jumped the shark as an announcer too.

FINAL FLURRIES

I thought that the fight between Art Hovannisyan and Miguel Acosta could have gone either direction on "ShoBox"...Serious question, if it's the fighter (in this case, Escobedo) taking the risk of facing a heavier fighter, why does the commission get half of the money the offending party is fined?...I asked this on Twitter; how many of you out there subscribe to HBO and/or Showtime solely (or in large part) for their boxing?....So just how hard will the NCAA hit Penn State?...Can you believe it? NFL training camps are starting soon!..I've been named an honorary Bubba because I watched more of the SEC media days on ESPNU than I will of the upcoming Olympics...

Carlos Acevedo, a writer I have a ton of respect for, has started a new website (
http://thelivingdaylights.co/
) that looks back at the world of boxing in the '80's. For guys my age, those truly were the good ol' days...

I can be reached at k9kim@yahoo.com and I tweet (a lot) at www.twitter.com/stevemaxboxing. We also have a Facebook fan page at www.facebook.com/MaxBoxing.