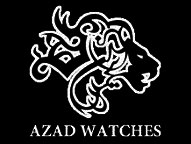 Azad Championship Report


The 2011 Fighter of the Year, Andre Ward (26-0, 14 KO) entered the ring for the first time after coasting through the Super Six Tournament to take on light heavyweight champion, Chad Dawson (31-2, 17 KO). Dawson, coming off a career best win against Bernard Hopkins decided to come down in weight to take on the king of the division where he was an undefeated titlist.. Fight fans expecting to see a boxing match at the highest level, instead were treated to a one sided beat down.
After two competitive heats that saw Dawson starting to land a short right hand, quickly became another clinic by Andre Ward. Ward is simply getting better, and there is no telling how high his star will ascend.

Beginning in the third round Ward began to throw his left hook over Dawson's right, and the puzzle was solved. A short left dropped Dawson to a knee, and Dawson's body language showed that this was much more than a case of being knocked off balance.

Ward attacked in round 4 and when he landed the same left hook he had Dawson on the brink of being stopped. Dawson tried bending at the waist to avoid the damage, but Ward was locked in and suddenly could not miss. Dawson survived, but the route was on.

Ward said afterward, "Against the better competition, I rise to the competition." "It may look easy in there, but it's not. Chad Dawson is a Monster in there."

Dawson may be a monster, but Ward is the new reason why prize fighters will sleep with a light on.

Ward continued to dominate on the scorecards and with CompuBox. Through 8 rounds he had landed 100 power shots to Dawson's 20. He had also disarmed Dawson of his best weapon by only being hit with an average of a jab per round. The only question that remained was whether or not Dawson would make it to the final round. Another question Ward answered with an exclamation point at 2:45 of the tenth round.

"Finishing guys off is the last piece of the puzzle," Ward explained. "We're on our way to doing that."

Ward as a finisher is a scary thought, and will be something that the next fighter thinks about before calling out the "Son of God".

The good news for Dawson is that he remains the light heavyweight champion. As painful and difficult as it may be to put this disaster behind him, he has a great resume and a title to defend. He may have also gained fans by not making excuses after the fight.


" He's a great champion. He's the best," Dawson confessed. "I wanted to fight the best. He's the best."

Dawson continued, "I thought I felt good at 168, but I couldn't get off. I'm going back to 175 and will continue my reign there."

Dawson will have options at light heavyweight. He could attempt to erase a loss to Jean Pascal, or unify titles with Tavoris Cloud. He'll be the favorite against anyone he faces at that weight class, unless Ward follows him up the scale.

Ward spoke of a potential move, "It's kind of strange not knowing what's next. A move to light heavyweight at some point is not out of the question."

Whatever Ward does next, chances are it will be met with enthusiasm from a growing fan base. He is a ticket seller in Oakland, CA; and this performance showed that he is becoming even more television friendly. A hand injury kept him out of the ring for the first eight months of 2012. To date, it is the only thing that has been able to slow down his rise.

This Article provided by SecondsOut.com.

Jason Pribila is a full voting member of the Boxing Writers Association of America. He could be reached for questions and comments at pribs2000@yahoo.com and followed on twitter @PribsBoxing.