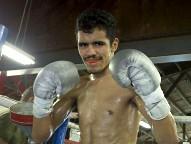 Miguel Vazquez


This Saturday night from the Turning Stone Resort and Casino in Verona, New York, Miguel Vazquez defends his IBF lightweight crown versus his mandatory challenger, Marvin Quintero. After his defeat of Daniel Attah on the undercard of Julio Cesar Chavez Jr.'s stoppage of Andy Lee in El Paso back in June, it was thought that Vazquez's next assignment would come against Mercito Gesta. And the ideal landing spot would be in support of the fourth edition of Manny Pacquiao vs. Juan Manuel Marquez, eventually scheduled for December the 8th. But in the meantime, the IBF - which has the temerity to actually follow its own rules and regulations - called for a purse bid between Vazquez and Quintero.
So a choice had to be made; does Vazquez drop the belt or drop the idea of facing Gesta?
It turns out, none of the above.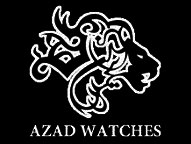 Azad Championship Report

Vazquez and his team made the decision to defend their title and proceed with the fight in December. Yes, a modern-day champion will be fighting twice in a span of six weeks. Somewhere up there, Henry Armstrong is smiling at the mere thought.
"It motivates me; it's the fight that I want. I've been training hard so I have a lot of confidence in my preparation that in winning this fight, I want to fight the big names, the big challenges. So Mercito Gesta will be another step," he said last week at the Azteca Gym in Bell, California. Anything can happen in a prizefight from a clash of heads that can cause a cut, a punch that breaks a nose, a fractured hand or a bottle being thrown into the ring that hits you in the face (hey, this is boxing after all). But Vazquez says that having a spot waiting for him on the December card in Las Vegas will not affect the way he performs this weekend. "Not at all," he said through his adviser, Ricky Mota. "I kinda look at this fight as a tune-up. Quintero is a southpaw, so I think it's great for preparing for Gesta and my strategies. So it's not going to change anything at all. So to me, it's like a tune-up on HBO for me to go to Gesta."
For Vazquez, this is a golden opportunity, to not only get his first exposure on a premium cable network (this will be his HBO debut) but then be exposed on a card that will have international coverage. There's also this: because he's not a guy who HBO or Showtime have jumped on, he has the opportunities to stay more active than many of his championship contemporaries. On the flipside, because Vazquez is not making a ton of money, he has to take work when he can get it. He isn't getting paid much this weekend (well under six figures) but he will make a career-high payday if he can make it clean to the Gesta fight (well over six figures).
What helps his cause is that his style isn't in line with the stereotypical, face-first, Mexican style. Vazquez is a slippery, tricky boxer who is almost impossible to hit cleanly. Punching him flush is like catching a wet noodle. It's not a fan-friendly style; it can be best described as "awkwardly effective."
Bruce Trampler, Top Rank's matchmaker says, "Vazquez is the kind of guy that could fight every week, every other week. He has that sort of style. If he was fighting back in the '30s or '40s, he would be fighting that often." Trampler doesn't believe fighters, in general, fight enough nowadays. Fighting three times in a calendar year for a champion now qualifies as being active. "We think that to be a good fighter, you have to be active and you have to work at your trade and I think a lot of fighters suffer from inactivity today." He added this analogy, "It would be like a baseball player only playing 30 games a year instead of 162."
Because of his difficult style, Vazquez has problems enticing the marquee names in his division to step in there with him. But he's always in the gym (or at the nearby LA Fitness in Montebello) working out. Going by Trampler's analogy, Vazquez is that guy who's always taking batting practice but he's always ready to take his cuts when called upon. When asked how much time he takes off after his bouts, he explains, "I only rest - at the most - one week after the fight. And if I come out without too much damage, which I usually don't, I'm back at the gym after the second or third day."
His trainer, Javier Capetillo, states (through Mota), "He's one of the most disciplined fighters that I've had. Without a doubt, he's very disciplined. I'd say that he trains - I wouldn't even say at 100-percent - he's the type of fighter that gives you 120, 130 percent in the gym and on the roadwork when we go run in the morning." The current marketplace, where fighters can take months off before returning to action, has turned many fighters into part-timers. Nothing irks trainers more than boxers who don't return to the gym till a fight is signed on the dotted line. "A lot of fighters do that, even world champions," lamented Capetillo, "but not Miguel. He takes two days, three days at the most, after a fight and he's back training. You don't even have to tell him anything. He's like a soldier."
Vazquez would have loved to have fought in an era when fighters weren't so dependent on TV dates and when champions regularly fought more than six or seven times a year (oftentimes taking non-title affairs).
"I would love to fight that often; that's what I'd like," said Vazquez, who is 25 years old, "but it's a different business now. I understand that but if it were up to me, yeah, I'd fight more often."
When asked about the decision to try and box on both dates, Mota remarked, "It was the team; we all talked and discussed what's best for Miguel and it's something the trainer wanted to do. The date was open and we talked with Zanfer and Top Rank and they said that the date was available for him if everything came out good, without any headbutts or anything, that he could fight."
Bottom line was that, regardless of any direction they would go, they were not dropping their IBF title.
"That is 100 percent correct; if he has a belt and it's hard to get him fights, imagine without it," said Mota, the realist. To fighters like Vazquez, belts are anything but meaningless. "I mean, nobody wants to fight him with a belt, could you imagine without a belt? We'd be on the shelf for a year or so." And beyond that, if Vazquez-Quintero was not a championship tilt, would HBO have approved it? It's doubtful. While they make public pronouncements that they don't care about the titles, they absolutely love having the major belts up for grabs on their telecasts.
And chances are that Gesta wouldn't really want any part of Vazquez if he didn't have the IBF strap in his possession.
"I think he's ready; he's had a long camp. So I think Quintero is going to help him out. With no disrespect to Quintero, I don't see him at the level of Miguel. Of course, anything can happen, a headbutt and the fight falls out. But I see it as a tune-up and we're moving onto the Gesta fight, a bigger event," said Mota.
For guys like Vazquez, the waiting around for opportunities is the toughest part of the job.
"Without a doubt," says this lanky lightweight, whose only losses are to the likes of Tim Bradley and twice to Saul "Canelo" Alvarez (the first one in Vazquez's pro debut). "That is the most frustrating thing, waiting around, getting your dates changed, getting fights promised that you want to fight. To me, the easy part is conditioning, running, training, making weight - that's all fine. I'm always in shape. I enjoy training.
"What's frustrating is getting the fights and the names, the big names."
I actually like this edition of the Ross Greenburg Gimme "Boxing After Dark" a lot more than the one that took place last month. Bottom line, this card from Verona, New York has prospects who might have higher ceilings and features better overall match-ups.
I think Thomas Dulorme of the fabled "Team Puerto Rico" (who, for some reason, are being promoted at Indian casinos all throughout the country by TV packager Gary Shaw) will get a solid test from the rugged Argentine, Carlos Abregu. The bout between the undefeated Karim Mayfield and Mauricio Herrera could be an interesting fight (or as interesting a fight as any involving the mauling Mayfield can possibly be). And then you have Vazquez-Quintero.
Both Shaw and DiBella will get one more of these "B.A.D." telecasts next year.
Before Pacquiao-Marquez IV takes place on December 8th at the MGM Grand in Las Vegas, Top Rank will have two other shows the preceding Thursday and Friday leading up to this event.
On December 6th from the Mirage (yes, they are back in the boxing business) on ESPN2, a bout between lightweights Ray Beltran and Ji-Hoon Kim has been verbally agreed to by both sides. Also on this card will be heavyweight Andy Ruiz and Puerto Rican Olympian Felix Verdejo. The following evening at the Texas Station, junior lightweight contender Diego Magdaleno is facing the always active Tom Bob Anderson (TBA) with Mexican Olympian Oscar Valdez and Jose Felix scheduled in support bouts.
Main Events sent out the following press release yesterday regarding the NBC Sports Network's upcoming 2012-2013 "Fight Night" schedule:
Philadelphia, PA - Gabriel Rosado, the fastest-rising contender in the junior middleweight division, goes for his fourth consecutive knockout and his eighth consecutive win when he boxes Elvin Ayala, of New Haven, CT, in a 10-round bout Saturday evening, Dec. 8, at Pearson/McGonigle Halls on the campus of Temple University.
Sharing the spotlight will be another Philadelphian, Bryant "By By" Jennings, who defends his USBA heavyweight championship against Bowie Tupou, of Tongo, in a scheduled 12-round contest.
The eight-fight live card begins at 7pm and the NBCSN broadcast will begin at 9PM ET.
"A lot of fighters boast they will fight anybody but Rosado actually backs up his words," said promoter J Russell Peltz. "Ayala has fought as a middleweight and even as a super middleweight but none of that fazes Rosado. He's a throwback to the old-time fighters and this will be his fourth fight in 2012.
"Gab could sit around and wait until March when IBF champ Cornelius Bundrage has to fight him, but that's not in Gab's DNA. He's a fighter and fighters want to fight. It's that simple."
The weight limit will be 156 pounds, two pounds over the junior middleweight limit, four under the middleweight limit.
The 26-year-old Rosado is the poster boy for good fighters who came up the hard way. His 21-5 record includes 13 knockouts, including three big ones in 2012 over
Jesus Soto-Karass, of Mexico; Sechew Powell, of Brooklyn, NY; Charles Whittaker, of Georgetown, Cayman Islands.
Rosado is ranked No. 1 in the world by the IBF.
Ayala, 31, has won his last six fights in a row and is 26-5-1, 12 K0s. A pro since 2003, he boxed a 10-round draw with Sergio Mora, of Los Angeles, CA, and was stopped in 12 by Arthur Abraham for the IBF middleweight title in Germany. He has wins over Derrick Findley, of Gary, IN; John Mackey, of Montgomery, AL; Eric Mitchell, of Philadelphia; George Armenta, of Silver Spring, MD.
Originally from Reading, PA, Ayala recently moved back there to train with Marshall Kauffman.
"I think Rosado bit off more than he can chew this time," said Kauffman. "Ayala is the strongest puncher I've ever been associated with, pound-for-pound."
Pearson/McGonigle Halls, at Broad and Motgomery Avenues in North Philadelphia, a 4,500-seat venue at Temple University, has hosted both professional and amateur boxing in the past, but when NBC Sports Network broadcasts the sixth installment of its "Fight Night" series on Dec. 8, it will be the first professional boxing event held at Pearson/McGonigle Halls in over 19 years.
Eight bouts are planned for the Philadelphia card. The fight is promoted by Main Events, Peltz Boxing, and Goossen-Tutor Promotions in association with BAM Boxing. Tickets will go on sale Wednesday, Oct. 24. Contact Peltz Boxing for further ticket info, 215-765-0922,

www.peltzboxing.com.

Tickets also are on sale at www.comcastTIX.com.
2012-2013 NBC SPORTS NETWORK FIGHT NIGHT SCHEDULE
(All times ET and subject to change)
Saturday, December 8 9 p.m. - 11p.m. NBC Sports Network
Saturday, December 22 4 p.m. - 6 p.m. NBC
Saturday, January 19 9 p.m. - 11 p.m. NBC Sports Network
Saturday, February 23 10:30

p.m. - 12:30 a.m. NBC Sports Network
Saturday, March 9

10

p.m. - 12 a.m. NBC Sports Network

From ace publicist Fred Sternburg came news of the new Nevada Boxing Hall of Fame yesterday. Here are the details per the press release:
LAS VEGAS, NEV. (October 23, 2012) –
Veteran broadcaster

Rich Marotta

announced Tuesday the formation of the Nevada Boxing Hall of Fame, a place to honor those who helped build its rich history in the sport.
A non-profit corporation operated exclusively for charitable purposes, the NVBHOF will be dedicated to honoring boxers and those who have contributed significantly to the sport in Nevada. The other equally important part of the Hall's mission will be to help those from the sport of boxing in need of financial assistance, as well as to help other boxing-related organizations which do the same. It will also support youth and amateur boxing programs, including the club boxing programs at the University of Nevada, Reno and UNLV.
"States such as California, New Jersey, Connecticut, Florida, Pennsylvania, Minnesota and most recently New York have their own Boxing Halls of Fame. I was astounded to learn that Nevada, with its rich boxing history, passionate fan base and the reputation as the Boxing Capital of the World, did not have its own Hall of Fame," Marotta said.

"So we set out this summer to establish the Nevada Boxing Hall of Fame as a non-profit, charitable organization to give back to the sport and its fans.

In addition to an annual gala Induction Ceremony and Dinner, the NVBHOF will conduct other fund-raising events throughout the year to stay active within the state."
Voting for the inaugural class of the NVBHOF by its officers and its Board of Directors will take place in November. Results will be announced in December.

The categories will include:
·
Boxers (Nevada resident and non-Nevada resident)
·
Non-boxer participants (trainers and managers)
·
Officials (referees, judges)
·
Media (broadcasters, writers/columnists, TV personnel)
·
Executive (Commission members and executive directors, physicians, etc.)
·
Promotions (promoters, matchmakers, ring announcers, publicists)
The Annual NVBHOF Hall Dinner Ceremony will also announce winners of

Nevada-centric awards, including the state's Fight of the Year, Fighter of the Year, Female Fighter of the Year, Prospect of the Year and Amateur Boxer of the Year.
The Officers for the NVBHOF consists of:
·
Rich Marotta
, Founder and CEO.

Winner of four Emmy Awards, the Boxing Writers Association of America's Sam Taub Award for Broadcast Excellence and an inductee of the Southern California Sportscasters and the California Boxing Hall of Fame, Marotta is the sports director of KFI Radio and appears daily on Los Angeles'

No. 1-rated Bill Handel Morning Show.
·
James Wimberly
, Secretary.

Longtime radio producer in Los Angeles
·
Saville Kellner,
Treasurer.

CEO of Lakeside Industries and Black Card Radio Syndication in Henderson, Nev.
·
Scott Voeller
.

Senior Vice President, MGM Resorts International
·
Wayne McCullough
.

Former WBC bantamweight champion
·
Richard Steele
. Hall of Fame referee, CEO Steele Health and Wellness
·
Kevin Iole
.

Boxing columnist for

Yahoo! Sports
·
Bob Sheridan
.

World Boxing Hall of Fame inductee and renowned boxing commentator
·
Dave Cokin.
Afternoon radio talk show host on ESPN 1100, Las Vegas
·
Alvaro Puentes.
Program director, Radio talk show host, ESPN Deportes, Las Vegas
·
Panama
.

Morning talk show host, KBZZ 1270 AM / 96.1 FM, Reno
·
Marty Corwin.
President of M.C. Productions, Las Vegas
·
Joseph Marotta.
Director Digital Strategy, Social Media manager
The NVBHOF will also be assisted by an Honorary Advisory Committee:
·
Bob Miller
.

President, Sothern California Sports Broadcasters Association, Play-By-Play broadcaster for the Los Angeles Kings and an NHL Hall of Fame inductee
·
Barry Tompkins.
Award-winning boxing broadcaster and analyst
·
Anthony Roman.
Founder and CEO of RadioFlag
·
Fred Sternburg.
President of Sternburg Communications, Inc.
The NVBHOF is also planning on holding additional events throughout the year to bring fans together with inductees , boxers and integral members from boxing in the state.
The Nevada Boxing Hall of Fame is an IRS 501 (c) (3) tax-exempt organization.

Donations to the NV BHOF are tax-deductible, as are tickets purchased to NVBHOF-sponsored events.

Donations can be made by visiting the NVBHOF website: www.nvbhof.com. You can "like" NVBHOF on Facebook (facebook.com/nvbhof) and follow it on Twitter (@nvbhof).
Boxingscene.com is reporting that Showtime has picked up the Ricky Hatton-Vyacheslav Senchenko fight on November 24th from Manchester, England...I'll have more on this later but Stephen Espinoza of Showtime confirmed that Zab Judah is absolutely in the running to face Danny Garcia early next year. I get the sense it's a fait accompli...Javier Fortuna versus Patrick Hyland could land on the Pacquiao-Marquez undercard...Sergio Thompson-Luis Armando Juarez headlines the card on Fox Deportes this Saturday night...Thought the Orlando Cruz feature on "Real Sports" was very well done by HBO Sports...Hey, so Manny Pacquiao will eventually get to the Wild Card Boxing Club, right?...Anyone remember the show "Bay City Blues"? They show reruns on ESPN Classic...The "30 for 30" on Ben Wilson ("Benji") was excellent. One of the better editions certainly. Of course, nothing will ever top "The U"...I can be reached at k9kim@yahoo.com and I tweet at www.twitter.com/stevemaxboxing. We also have a Facebook fan page at www.facebook.com/MaxBoxing, where you can discuss our content with Maxboxing readers as well as chime in via our fully interactive article comments sections.