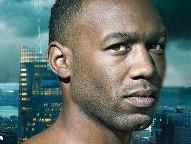 --


On the night of June 2nd at the Home Depot Center in Carson, California, Austin Trout successfully defended his WBA junior middleweight title by easily outpointing Delvin Rodriguez over 12 rounds. But while he retained his crown, the fight itself was rather, shall we say...non-descript (to put it charitably)? The harshest of observers would say it was a yawner. The type of fight which if you were in attendance, you left your seat to grab a beer or rather dispose of the beer you had in your system. If you were viewing the fight on your television, you were tempted to change channels for a spell. Winning is always the bottom line but on this night, Trout was looking for more than just the victory.
For Trout, this fight also represented his chance to put himself into the mix to face WBC junior middleweight titlist Saul Alvarez on September 15th. At the time, "Canelo" was going through a carousel of potential opponents for that pay-per-view date.
Quite simply, this victory failed to elevate Trout to that perch.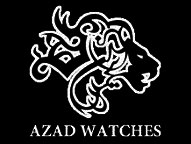 Azad Championship Report

"I felt maybe God had me do such a mediocre performance against Delvin so that way I could secure the fight with 'Canelo.' I think that if I did great with Delvin, they wouldn't have talked about me," reasoned Trout, who has a point. In boxing, sometimes looking impressive can actually diminish your chances of getting a marquee bout. "But I can't even tell you why that happened. They picked little Josesito Lopez after they picked little Victor Ortiz.
Trout was realistic about his career arc at this point. He was probably in for a steady diet of fights similar to Rodriguez. "Definitely, my mindset was, 'Well, it looks like I'm going to have to fight everybody that's on the list. Top 20, all the way up till I get the big money fight.' Or y' know, not necessarily a big fight but a big name. My mindset was like a Marvin Hagler, so they just can't deny me in." His promoter, Greg Cohen, says of the road they were looking ahead to in the aftermath of the Rodriguez victory, "I wasn't worried. I knew we would have a date. We were either going to fight on either September or October on Showtime. I didn't know who against but I knew we were going to have a shot. It could've been another Delvin Rodriguez-type of situation. I knew we were going to stay active. We were looking for the big fight and, fortunately, we winded up getting it."
What Cohen is referring to is in mid-August, they got the call to face Miguel Cotto this Saturday night at the famed Madison Square Garden in New York (Showtime 9 p.m., ET/PT). Trout admits the offer - which seemingly came out of nowhere - surprised him. "Yeah, it definitely did," he told Maxboxing last week. "I was in disbelief. When they first said it, I was like, 'Yeah?! C'mon!' But Al Haymon assured me it was going down and Al doesn't play around. He doesn't even joke around."
Yeah, being a client of Haymon has its privileges. And just like that, Trout was now swimming in the big pond.
Being on Showtime is one thing; facing one of the sports iconic figures in the world's most famous arena is another.
"It is," agreed Trout, who's as amiable a boxer as you'll come around. "The media attention, the crowd attention, the fan attention, it's all been upped. But I feel that the steps that I've taken here prepared me to jump into a stage like this. I haven't fought in a 20,000-person arena but I have fought in a 12,000-person one filled with hostile fans. It's not the same but it's an escalating pressure that I've been in."
So the natural question is, can he get his hands raised in victory in what will be, in essence, Cotto's house?
Trout says, "I knew from the get-go, from the jump, that it has to be a real decisive win. I can't leave it close and, if possible, not leave it up to the judges at all." The bottom line is that unlike a Joshua Clottey (who let up late against Cotto at MSG back in 2009), as Jimmy Johnson once famously told his Miami Hurricanes, Trout has to pour it on 'em and don't stop. "Basically, we're not taking any rounds off," he promises.
"Listen, I have the complete faith and confidence in the New York commission and the WBA in the officials that are being selected that we will get a fair shake," said Cohen. "Remember, Austin won the title by facing Rigoberto Alvarez on a 'Canelo Promotion' in their hometown of Guadalajara and won 119-109 on all three cards. We've had a history of going into enemy territory and when we win, we win. We're going to get a fair shake; I'm not worried."
Trout, who turned professional in 2005, sure has come a long way from that kid who five years ago served as the sparring partner for Antonio Margarito (when he needed southpaws in preparation for Paul Williams). "I'm blessed; I'm very grateful to God for the way he's brought me in my career and through life. I feel like I was physically ready to jump into a fight like this a couple of years ago. But in hindsight, looking back, I wasn't mature enough or ready for something like this," admitted Trout, now 27 years old, "because with the fans and with the attention, you get a lot of the haters and some of these things may have got to me. Now I know and understand that the more haters you get, the better you're doing. So I appreciate and welcome all the haters that come."
Part of being in a big promotion such as this means being trailed by camera crews for Showtime's "All Access."
"It's actually pretty cool. I actually like the camera; I welcome it," he says. "I try to act as natural as I can while I'm around the camera. I don't try to spruce it up but I gotta stop trying to be so damn cool all the time. But you get used to it and there's a lot of times I mess up or end up picking my nose. So you don't want to be too comfortable and do all that nasty stuff when no one's watching."
As Trout says this, he laughs easily at himself. He knows how far he's come, realizing the opportunity that lies in front of him. This isn't about just defeating Cotto. It goes far beyond that.
"I look at it like this: whatever comes next, it's going to be small change if I lose," he says, "so I have to look at it as Cotto being the gatekeeper for future bigger fights."
In a hard-fought affair, Robert Guerrero simply outworked and outfought Andre Berto over 12 spirited rounds at the Citizens Business Bank Arena in Ontario, California (but folks, let's get this straight. For all the "Fight of the Year" talk from the HBO broadcast crew, this wasn't Brandon Rios vs. Mike Alvarado or Orlando Salido vs. Juan Manuel Lopez II. In fact, I saw two superior fights the previous weekend at the L.A. Sports Arena). Guerrero now presumably puts himself in line for the Floyd Mayweather sweepstakes. Regardless of whether you think he's worthy of such an assignment, I'm sure the press releases will come flying into our inboxes from Team Guerrero by Tuesday afternoon.
But perhaps the most indelible image of this fight card was the image of Berto coming out of the gate in a Mayweather-esque shoulder roll. It reminded me of when Milli Vanilli was caught lip-syncing on stage at a concert (yes, you know it's true. Yes, you know it's; yes, you know it's; yes, you know it's...bzzzzzzzz) for some reason. Maybe it's because there was something so inauthentic about Berto employing such a tactic. Berto couldn't execute that style of boxing any more than Rob and Fab could be part of a barbershop quartet. After getting sent to the canvas in both the first and second rounds, he quickly abandoned that style and reverted back to what he usually does.
This of course is...uh, well, I'm not really sure. The thing about Berto is, for all his physical God-given gifts (speed, quick hands and power), he really has no clue to what he's doing out there and has no real ring identity or philosophy. You didn't have to be Roger Mayweather and "know sh*t about boxing" to realize that a guy with arms that short probably shouldn't be employing the shoulder roll, which is really a counterpunching style (something that Berto has never been). It's funny; he got bullied inside by the taller, lankier Guerrero because despite his stocky build, he has absolutely no clue on how to fight inside. For much of the night, Berto looked to referee Dr. Lou Moret to help him out. He looked about as helpless as Milli Vanilli when their taped soundtrack got stuck.
What Berto does is grab-bag and while he's made a vault full of money on HBO in recent years against carefully handpicked and overmatched opposition, one thing that was lost during this process was actual development as a real pro fighter. The reality is that, for a long time, he didn't really have to develop or learn his craft. Berto is like that plumber or carpenter who has a large toolbox but no idea how to actually use what's inside it. At age 29, he's as incomplete a fighter as he was when he first turned professional in December of 2004.
Boxing rarely has storybook endings having reminded us once again as Ricky Hatton faded down the stretch and was stopped in the late innings by a well-placed left-hook to the body by Vyacheslav Senchenko in Manchester, England this past weekend.
But it was amazing to see the turnout at the Manchester Arena and the reception he got at the sold-out venue. Boxing needs figures like Hatton who can inspire and arouse the passions of the public. Whatever you may think of him as a fighter, there's no denying his impact (on both sides of the pond). In an era of manufactured stars (when filling two-thirds of an Indian casino ballroom is worthy of press releases), Hatton was an authentic one. One who was vital to the industry and helped create more fans.
It wasn't just Hatton who lost on Saturday. The game of boxing did too.
Keith Thurman is strong and can punch; I'll give him that. But honestly, I see a lot of technical flaws. That said, who knows? Maybe none of that will matter in the long run...Scott Quigg looked really impressive in his rematch against Rendall Munroe; didn't he?...Notre Dame vs. 'Bama/UGA will do huge ratings in the BCS title game...Duke Johnson had the greatest, true freshman season in Miami history. He was worth the price of admission...Do the Lakers trade Pau Gasol?...They don't fool around at Auburn; two seasons after winning it all, Gene Chizik is gone...Speaking of Milli Vanilli, "Girl You Know it's True": http://www.youtube.com/watch?v=GSqV3rWM4iQ...The latest episode of "24/7" was almost unwatchable. However, I found this version of "24/7" to be much more entertaining: http://www.youtube.com/watch?v=r0qVfibFdmo&feature=youtu.be...I can be reached at k9kim@yahoo.com and I tweet at www.twitter.com/stevemaxboxing. We also have a Facebook fan page at www.facebook.com/MaxBoxing, where you can discuss our content with Maxboxing readers as well as chime in via our fully interactive article comments sections.