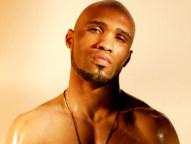 --


Ishe Smith finally gets his long-awaited title shot when he takes on IBF junior middleweight beltholder Cornelius "K9" Bundrage in Detroit on Saturday night (Showtime, 9 p.m., ET/PT). It's been a frustrating journey for Smith, whose career was a series of self-inflicted blows, personal conflict and unfulfilled potential. Talented yet temperamental, he earned a reputation as being difficult to deal with and a malcontent. And in his biggest opportunities, he fell short. Smith was destined to be another boxer with a hard luck story, bound for bitterness toward boxing, as a sport and a business.

"Two, three years ago, I'll back even a year, man; I didn't even know if I wanted to box anymore," he told Maxboxing. "I think that after the [Fernando] Guerrero fight, I was pretty down in the dumps. I thought I had done enough to win. That was one of my better performances over my career. Everything wasn't looking too good, just all the ups and downs, man. It was rough."

Beyond questioning his will to box, "Sugar Shay" began questioning his will to live.

"There were a lot of dark days, a lot of rollercoaster rides, thoughts of suicide in '08, '09. In '09, I was catching the bus, getting ready for a local fighter here and I didn't have transportation," said Smith, who resides in Las Vegas. "I think God just stopped everything for me and it wasn't till I learned to appreciate life and I wanted to be there for my kids that ultimately kept me sane during those dark days. I didn't want them to grow up fatherless like I did because I remember how lonely it was. So if I didn't have kids, I probably would've ended up killing myself because how bad my life was going at that time with my divorce and just everything and taking fights, being the opponent, knowing I'm going in as the opponent. I never experienced anything like that and just coming up out of that."

The tough loss to Guerrero back in the summer of 2010 capped a stretch where Smith lost four of seven fights. At that point, he was becoming the gatekeeper young prospects faced on their way up the ladder of contention. Danny Jacobs, Sechew Powell and Joel Julio also notched victories over Smith. Coupled with his personal strife, Smith went through a chapter in his life that was both frightening and yet enlightening.

When asked what's it like to not want to live, Smith explains, "Well, you're not living. It's like you're dead already because you're not even thinking about life during that time. It's like your body is alive and you're here but you're dead mentally and I think that's one thing I could be blessed with is to be with sound mind because I was dead mentally for a long time. It was like I was taking fights and I was just taking them on short notice, taking them because I knew I had kids I gotta provide for and like I said, ultimately, my own children are the ones that saved me because I didn't want them to be fatherless. Like I never met my dad; I've never seen a picture of him. I couldn't even tell you how he looked. He could be ringside on February 22nd and I wouldn't even know who he is because I've never seen him. He left me at a very young age and there wasn't a trace or a picture or anything around.

"So I didn't want to be selfish and take that from them because I know how it was for me growing up and it was just very rough. I had to teach myself on the fly how to be a man and it's just something I didn't want for them. I'm very involved with my sons and daughters. I didn't want them to experience anything that I experienced growing up."

Smith has three children with his ex-wife (with whom he has joint custody) and has one with his current partner (who has two children from a previous relationship). "All my kids are great," says Smith, who considers all six of them his own. "I don't even call them my stepkids. They're my kids."

He credits a major part of his professional renaissance to Floyd Mayweather.

"Floyd has just been a blessing, man, and I owe a lot to him and he's kept his word and he's done everything he told me he's going to do with no contract before I even signed with Mayweather Promotions. He did everything he said he was going to do and I'll forever be grateful to him and Leonard Ellerbe and Mayweather Promotions," Smith stated. Yeah, in boxing, it's not always what you know (or how well you do it) but who you know. Smith is now the connected fighter. "If God doesn't put us together - and I've been knowing Floyd since I was 10 years old - I don't know where I would be."

And his past predicament puts Smith in a position where he has to do unto others, should he win the belt on Saturday night.

"I can look at a guy - people think I'm just talking when I say I win this fight - I want to give Carlos Molina a shot because he deserves it because I was there," said Smith on the hard-luck grinder from Chicago. "I experienced everything he went through, the bad decisions against Erislandy Lara, the tough call against James Kirkland. I follow boxing; I try to be as much of a historian as I can and that's why when I win this fight, I will tell Leonard to see if he can make some type of deal with them and if we can't, it won't be because of me. But I'm going to do my best to give him an opportunity - because I don't want to be that guy who just sits on the title three, four years and looks for big fights and only fights once a year. I don't want to do that but I think Molina deserves a shot and I've been on the record as saying that and I'm standing here again now. When I win this title, I'm going to give him a shot."

Smith has come full circle, from that cocky kid a decade ago who came up on the scene as a talented sparring partner to the likes of Fernando Vargas, among others, to the angry and difficult veteran to a man who has found peace and professional stability. Perhaps in the past, he simply wasn't ready to win and defend a title. The timing now, even at age 34, just seems right.

"I'm just happy," he says quietly. "Everything I overcame in life, from just growing up fatherless and coming up through the game and not really respecting it like I should have or being that young bravado kid with so much a**hole in him and brash - I'm glad that guy didn't get a shot. I'm glad this guy, the more mellow, more calm, the more respectful guy, even to writers and fans. I'm just glad this guy is getting the shot because who knows if that knuckleheaded kid off 'The Contender', pre-'Contender' or after 'The Contender' guy got his shot - who knows what would've happened to that kid? So I just feel like it's destiny and Brad Goodman matched me well coming up through the Orleans and I fought guys like 'K9' early in my career. I'm not really worried. I'm at peace with everything. I'm at peace with myself and I'm just excited.

"I'm just ready to go out there and put on a show for the fans and for the writers and all the people across the world."

THE DILEMMA

It was a new look on HBO, from splashy new graphics and music, but in the words of Adrien Broner, it was the same sh*t, different toilet to many disgruntled viewers. We had a desultory 12-rounder between Sakio Bika and Nikola Sjekloca and then Broner's expected five-round dismantling of Gavin Rees.

Nobody dislikes one-fight broadcasts more than this scribe but sometimes less is more. Bika-Sjekloca was an ESPN2 "Friday Night Fights"-level bout on the game's most important platform. How it ended up on HBO, well...hey, it pays to be with Al Haymon, as Bika is. But you wonder if instead of paying for this bout, HBO would've just been better off saving its money for more palatable fights down the line.

As for "The Problem," well HBO has a bit of a dilemma. There's no doubt he is talented and, one way or another, he can stir passions (both favorable and otherwise) but as of now, the lightweight division doesn't offer much in terms of opposition. Rees is a solid, capable professional but he was simply overmatched physically. Looking at the overall landscape of this division, Ricky Burns (should he get past the difficult Miguel Vazquez in a couple of weeks) would be a natural match-up and it would give Broner a chance to basically unify the division.

But there's no guarantee that Frank Warren is willing to ship his fighter over to the States. If that's not an option, well, HBO - which has televised Broner's last seven fights and paid him increasingly more into the seven-figure neighborhood - has a bit of an issue. Will this be the modern-day version of Roy Jones, a gifted and talented performer who will play solitaire for years at a time on the network? Many believe Broner's stiffest tests lie at 140 with the likes of Lucas Matthysse, Danny Garcia and Amir Khan (who, like Broner, are all under the Golden Boy banner).

I happen to like Broner. I think he's an entertainer and a bit of an oddball (the type who makes this sport so fun to cover) and he seems to have all the tools. But the public would like to see him tested just a bit more. The problem - no pun intended - is those challenges don't seem readily available right now in his current weight class.

FINAL FLURRIES

That was kind of a mismatch on "Friday Night Fights"; wasn't it?...Here's the ticket info for the March 2nd Golden Boy/Showtime card, now at the Hard Rock in Las Vegas (from a GBP release): Tickets priced at $150, $100, $75, $50 and $25, plus applicable taxes, fees and services charges, along with a limited number of VIP suite seats priced at $125, go on sale Sunday, February 17 at noon PT and will be available for purchase at the Hard Rock Hotel & Casino Box Office, all Ticketmaster locations, online at www.ticketmaster.com or by phone at (800) 745-3000...OK, Golden Boy will make an official announcement regarding May 4th this week, right?...Saw a very good documentary on EPMD on TV One last week. If acts like RUN DMC, LL Cool J and the Beastie Boys were like the Ray Leonard, Thomas Hearns and Marvin Hagler of that era of hip-hop, I guess this duo was Mike McCallum…I can be reached at k9kim@yahoo.com and I tweet at www.twitter.com/stevemaxboxing. We also have a Facebook fan page at www.facebook.com/MaxBoxing, where you can discuss our content with Maxboxing readers as well as chime in via our fully interactive article comments sections.